Jomonsugi (Jomon Cedar) on Yakushima Island, Kagoshima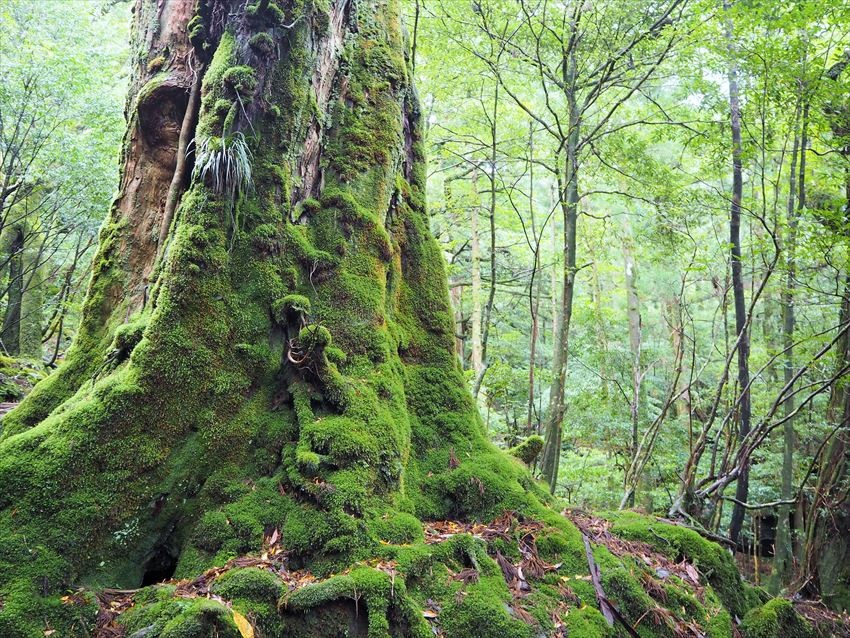 Yakushima Island is located slightly in the north of Okinawa, Japan. Under the sea surrounding the island, there are corals for tropical fish to play around and beaches for turtles to lay eggs. Everything is like a typical Southern. Yet, its mountains are still covered with snow in winter. Yakushima Island is, in fact, an island of snow mountains lies in the subtropical sea. The versatile weather gives birth to tremendous plants with Jomon cedar as the center of attention at all events. This time, we are going to have a look of this species being discovered in 1966.
What is Jomon Cedar in Yakushima?
Jomon cedar is a kind of Yaku cedar on Yakushima Island. It is the thickest cedar among all on the island with an estimated age of 2,000 to 7,200 years. Its circumference reaches 16.4 m and its height reaches 25.3 m. It is located along the Okabuhodo trail with an altitude of 1,300 m.
An observatory deck is built to protect the tree so visitors can appreciate the creation without worries. 
How Long is the Jomonsugi Trail?
Jomonsugi is at the end of the 11km long trail that consists of an 8km trolley train ride and a 2.5km walking path. It is a full-scale mountain climbing trip that takes around 10 hours from the starting point. Be mindful that it needs physical energy. And, there are traffic control throughout the year (March- November) on the way to the starting point of the trail at Arakawa.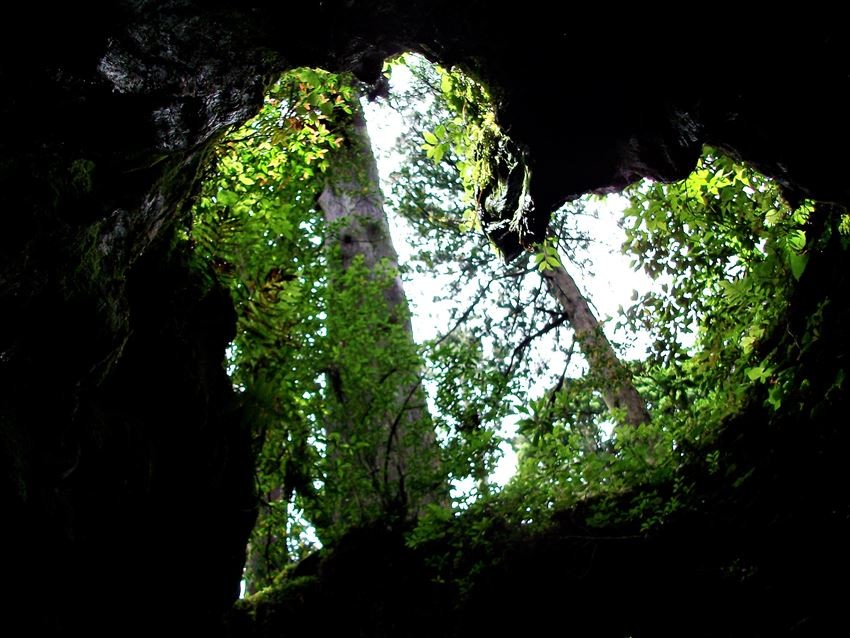 The Magic of the Heart-Shaped Cedar
The Wilson Stump is a must-see when you visit the Jomon cedar. It is the largest stump on the island with an estimated age of over 3,000 years. It became famous and got named in botanist E.H Wilson's research. When looking up at the large space at the center of the stump, a hole in a heart shape can be seen- it somehow creates a magical atmosphere, doesn't it?
Spot Information
Name: Jomon cedar and Wilson stump

Address: Miyanoura, Yakushima-cho, Kumage-gun, Kagoshima
Location: ride on "Arakawa Mountain Climbing Bus" at "Yakusugi Museum" and get off at "Arakawa Tosanguchi" (mountain trial starting point). Approx. 40 mins.
Admission fee: Arakawa Mountain Climbing Bus Ticket Junior high school or above- JPY 870 (one -way), elementary school JPY 350 (one-way) * Please purchase the bus ticket one day in advance
Credit card: not applicable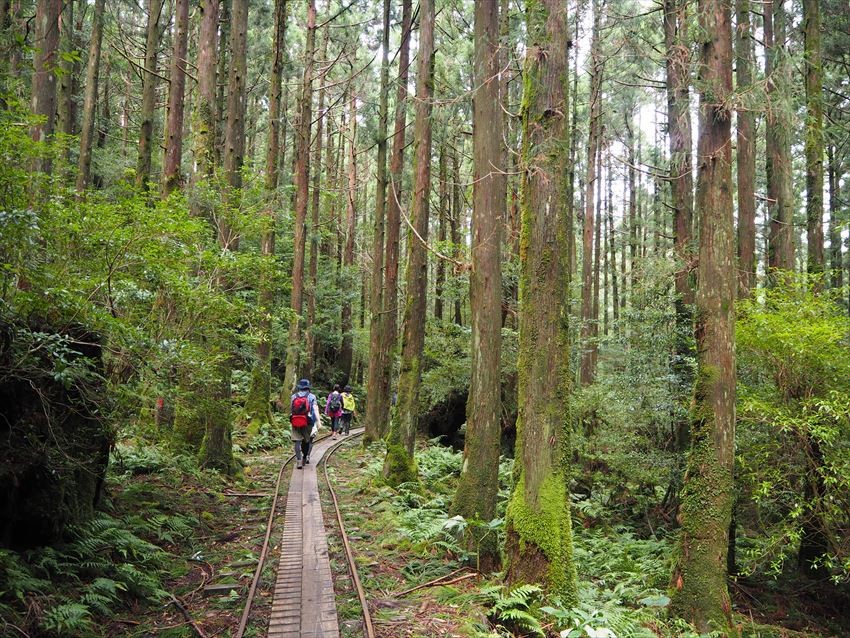 The 1,000 Years Old Big Branch
In 2005, a 5 m long big branch with 1 m diameter fell from the tree and became an exhibit in Yakusugi Museum as an important symbol of the exploration of secrets of the Jomon cedar aged thousands of years.
Yakusugi Museum tells the history and species of Yakusugi, it is a must-see for all visitors.
It is commonly said that cedar can live for a little more than 500 years, while old Yakusugi (Yaku cedar) is found to live for over 2,000 years. At Yakushima Island, cedars aged over 1,000 years are called "Yakusugi" and younger ones are called "Kosugi" (literally "small cedars). The over 1000-year-old Yakusugi was born far before human history that they look much more solid and concrete when compared with the "Kosugi" along the logging trail.
Yakusugi Museum tells the history and characteristics of Yakusugi (Yaku cedar) -deep and wide stories. Come and be amazed!
Spot Information
Name: Yakusugi Museum

Address: 2739-343, Anbo Maedake, Yakushima-cho, Kumage-gun, Kagoshima
Location: by route bus, get off at "Yakusugi Museum"
Business hours: 9:00 am – 5:00 pm
Holiday: every first Tuesday of the month
Admission fee: JPY 600 for adults
Credit card: not applicable 
[Survey] Traveling to Japan
Recommend