11 Amami Oshima's Beaches; Japan's Nature Beauty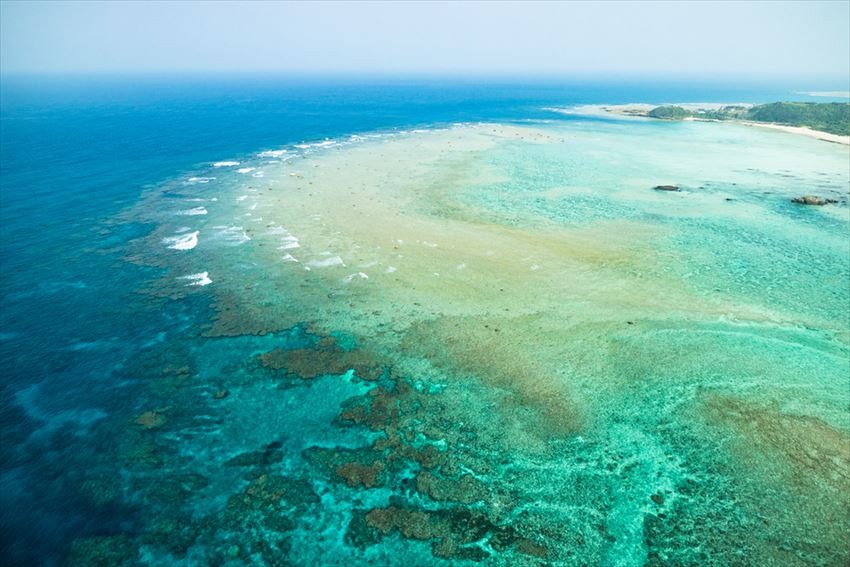 Amami Oshima is located in the middle of two prefectures- Kogashima and Okinawa, and it's well known as a beautiful island with a huge number of splendid beaches. This time, we would like to introduce 11 easy-to-access spots among the tremendous number of beaches for international visitors.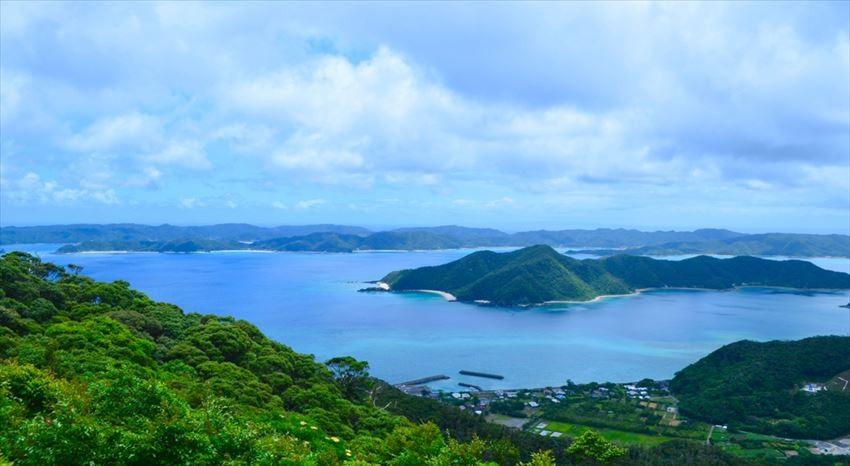 Tomori Kaigan Coast at Kasaricho
Located in the north of Amami Airport, takes approx. 10 minutes to go by car. "Cape Ayamaru", a visiting hotspot, is in further north. It's an area with beautiful sceneries to see and a nice beach to swim.
Ose Kaigan Coast at Kasaricho
The coast along your way from Amami Airport to Tomori Kaiogan. It's not a beach to swim but a nice rocky seashore to search for seaside animals. In certain seasons, you can also see migrating birds and wild birds of Amami.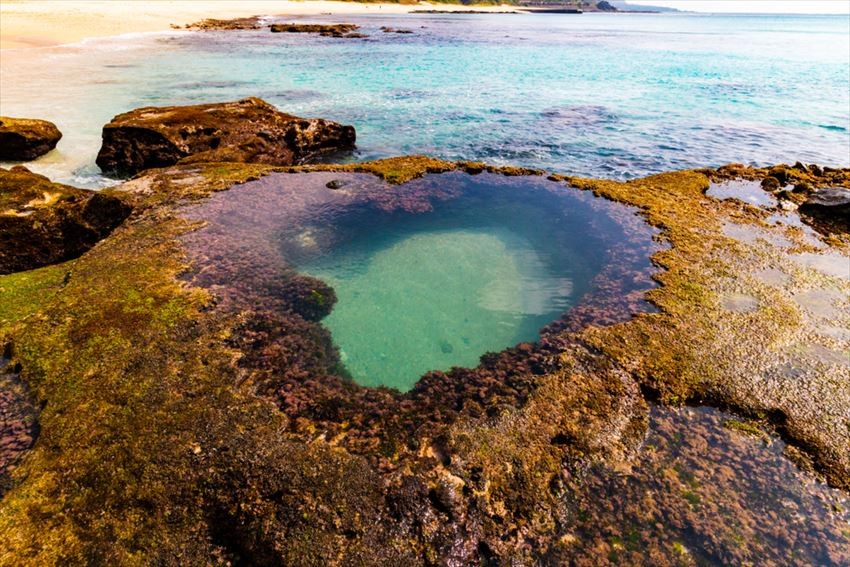 Yoan Kaigan Coast at Kasaricho
In west south of Amami Airport, which takes approx. 10 minutes car ride. Going further west, you reach the "heart rock", the viral hotspot among youngsters in SNS like Instagram. It's a heart-shaped puddle that can only be seen during ebb tides.
Tebiro Kaigan at Tatsugocho
"Tebiro Kaigan Coast" is right next to the previously mentioned heart rock, and it's widely loved by surfers. It was the venue for the world surfing championship in 2011, which proves its quality waves indeed.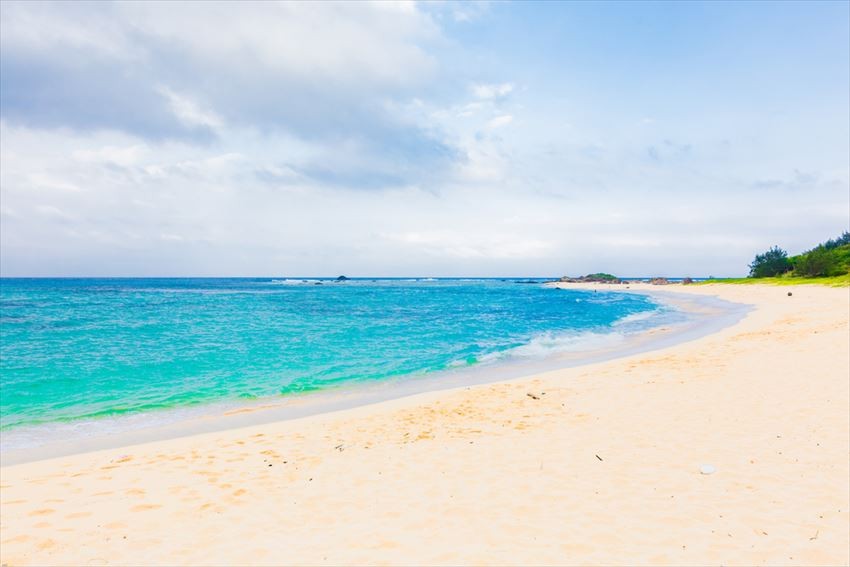 Ohama Kaihin Koen (Ohama Beach) at Amami-shi
Located in northern Amami city"Ohama beach" of Ohama Kaihin Koen is very much popular among both visitors and local residents. It's very close to the hotel areas and thus wonderful for beginners of the beaches of Amami Oshima.
Kuninao Kaigan Coast at Yamatoson Village
There is a "Kuninao Turtles Park" as a safe, secure spot for turtles to lay eggs. It was opened in 2018, with a natural, splendid coast not only for turtles but also for swimmers.
Taenhama Beach at Ukenson Village
It's a beach for family, equipped with a levee to prevent high waves, not to mention basic facilities such as washrooms, shower booths, and changing rooms.
Honoshishi Kaigan Coast at Setouchicho
Waves are rather high as it's facing the Pacific Ocean. Rocks are scraped into round shapes because of the strength of the high waves. The beach is also characterised by the natural crashing sounds of the rocks when the strong waves hit through.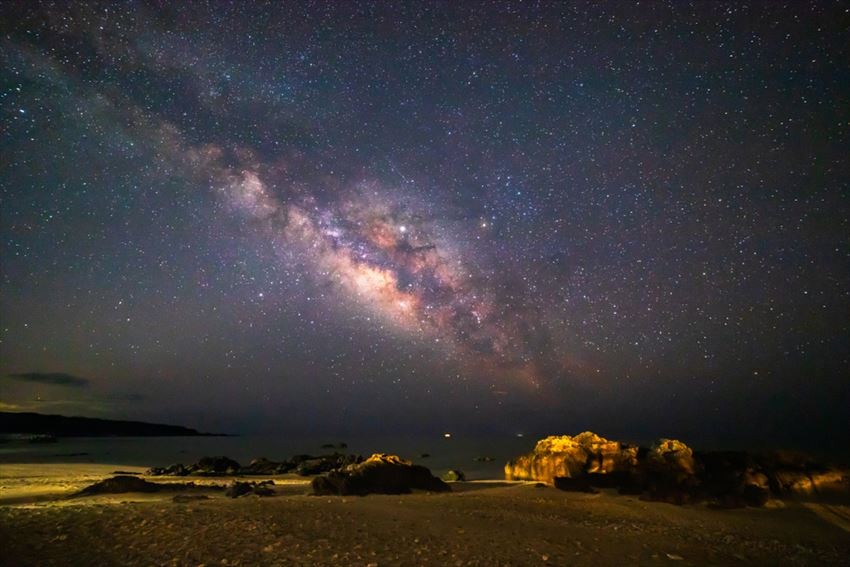 Yadori Beach at Setouchicho
It has a campsite and a safe beach to swim. Spending a night here and be embraced by the starry sky and the magnificent sunrise of Amami would be the perfect thing to do for advanced visitors.
Saneku Beach at Setouchi-cho, Kakeromajima Island
Take a ship-ride to Sesou, at central Kakeromajima Island then travel to the north for around 40 mins by car. The sea color there is called "Saneku blue", and it is definitely worthy to travel all the way for the amazing views.
Suri Beach at Setouchicho, Kakeromajima Island
Ride on a ship at Koniya and head to Ikenma, eastern Kakeromajima Island, drive for another 10 minutes and you reach there. It's not only perfect for swimming but also a wide range of marine sports such as jet ski, diving. One day is absolutely not enough so you would love to stay a night.
[Survey] Traveling to Japan
Recommend