Extensive Guide to Narita's Day Trip Hot Spring Destination: Yamato no Yu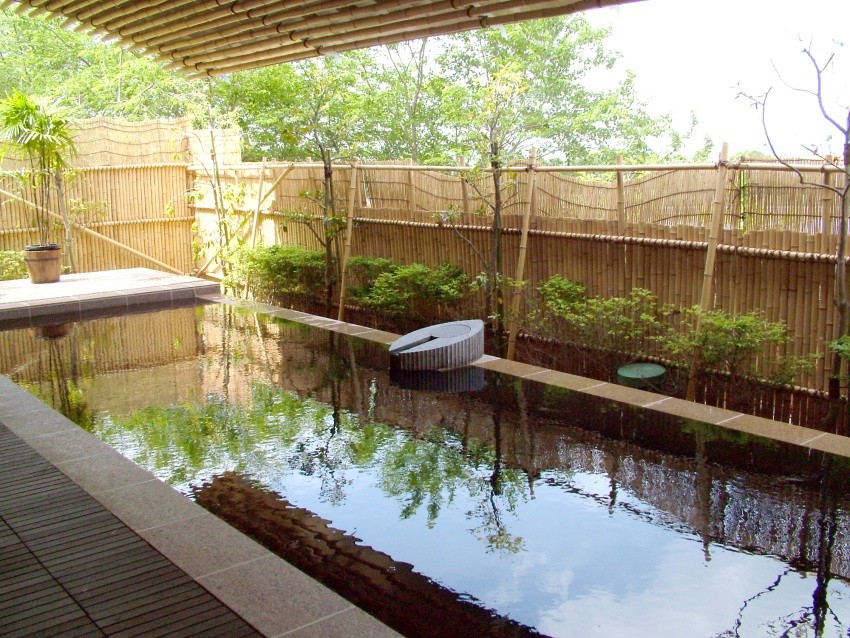 Yamato no Yu is a hot spring located in Chiba's Narita City and is a popular day trip destination. It has 5 indoor springs, 8 open-air baths, jacuzzis, restaurants, etc. surrounded by greenery, so you can enjoy the hot water while enjoying the countryside view.

About Yamato no Yu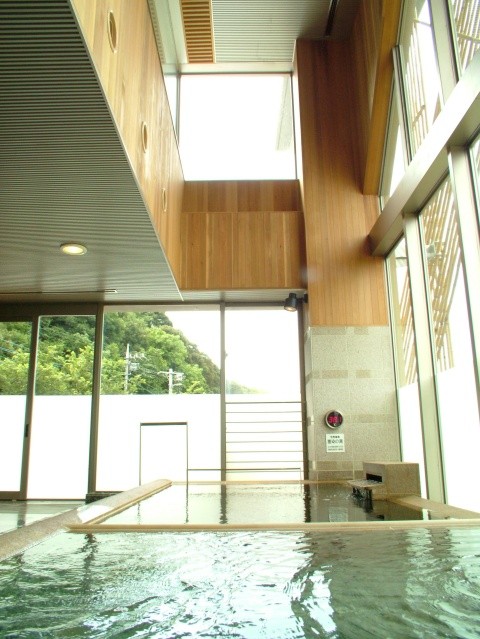 One-day onsen (hot spring) facility "Yamato no Yu" was opened thanks to the voice of the Narita citizens. The modern building surrounded by the countryside landscape was built by well-known architect Takao Habuka. The indoor spring, which is the main facility, has a wide open window where you can have a view of the idyllic countryside of Chiba Boso while bathing. There are 4 other indoor springs. The open-air bath made with natural rocks offers a fantastic feeling of openness. There are a total of 8 open-air baths including jacuzzi and barrel bath. In addition, there is also a hot air bath type sauna as well as a cold bath for refresh. There is also a spa (body therapy, 3,200 yen for 30 minutes), a fitness space (1,000 yen for the gym, 2,000 yen for the gym and indoor pool), and a private room with an open-air bath (2,800 yen for 1 hour for 1~2 people, 4,000 yen for 1 hour for 3~4 people, reservation required).

Restaurants at Yamato no Yu
There are two restaurants in the building, "Japanese and Western Restaurant Kaiseki Ajisai" and "Tenbo Sushi Restaurant Shion" (11:00~21:00). At "Ajisai", there is a "Daily Lunch" (weekdays only, 11:00~14:00) for 980 yen, and "Tempura Gozen" for 1,200 yen, which contains two Ebiten, 3 kinds of vegetables, and so on. At "Shion", dishes such as "Hoshi no Shizuku" for 1,200 yen (includes 8 pieces of Nigiri sushi, one rolled sushi, salad of the season, soup, and dessert), and "Tekka Donburi" for 1,200 yen are offered.
About the Springs Water of Yamato no Yu
The spring quality is sodium chloride bicarbonate. It is called "Bijin no Yu" (Spring of the Beauty) as it has a high moisturizing effect which is recommended for women. In addition, one of the characteristics is that the alkalinity of the bicarbonate spring cleanses the fat and secretions on the skin, providing a cool sensation after bathing. It has healing effects on neuralgia, muscle soreness, joint pain, cuts, and burns. The hot water warms the spring source that is pumped up at 120 liters per minute, and is discharged directly from the spout. The spring source that overflows the bath is discarded and the hot spring bath is replenished with new spring water.

Access to Yamato no Yu
It is about 25 minutes by foot from JR Shimosa-Manzaki Station. Alternatively, it will take about 10 minutes by taxi from JR Ajiki Station since there are no taxis within JR Shimosa-Manzaki Station.

Spot Information
Spot name: Yamato no Yu
Street address: 1630 Odake, Narita, Chiba, 286-0841
Access: See above
Wi-Fi: Free connection available
Language: English and Chinese (simplified) available on the official site
Ticket: 800 yen (1,000 yen on Saturdays, Sundays, and holidays), 200 yen for a towel, 700 yen for a bath towel, 300 yen for indoor clothes, comes with shampoo and body soap
Credit cards: Available
Business Hours: 10:00~22:00 *elementary school children and below cannot enter
Regular Holidays: None
[Survey] Traveling to Japan
Recommend