Daio Wasabi Farm in Azumino, Nagano. Real Japanese Wasabi to Taste!
Daio Wasabi Farm on the outskirts of Azumino city in Nagano is the biggest wasabi farm in Japan. The city is in a breathtaking natural setting, which produces peaceful atmosphere, and you can are guaranteed a relaxing time there. Also you can taste their original green, wasabi-flavored foodsi. This a chance to experience real Japanese wasabi grown in fresh clean water from the Northern Japan Alps. 
History of Daio Wasabi Farm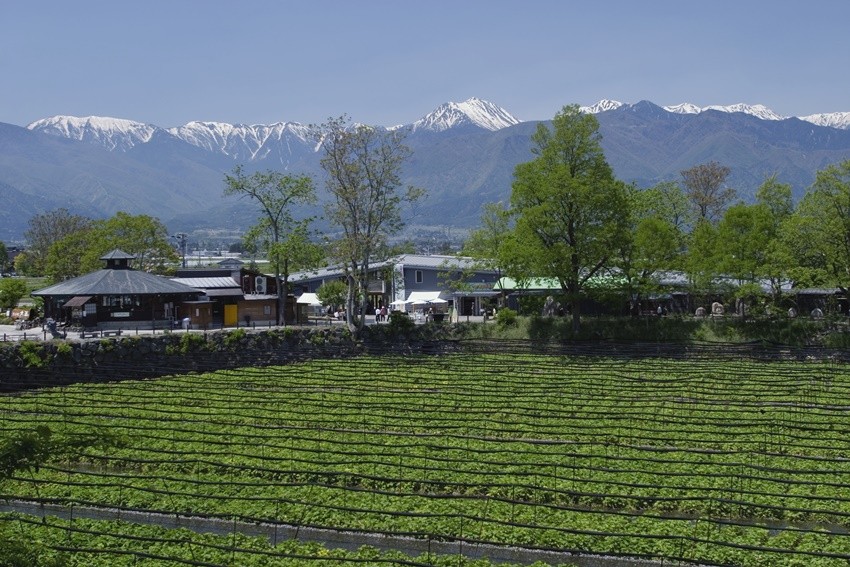 Daio Wasabi Farm grows Japanese wasabi by using pristine snow-melt water from the Northern Japan Alps. The farm was first established in 1915 and was a pioneer in the development of wasabi fields using spring water. Originally, the land was just  gravel covered in weeds and it took 20 years to convert it to wasabi fields. There are now also restaurants and shops, and a wasabi processing plant.
Things to Do in Daio Wasabi Farm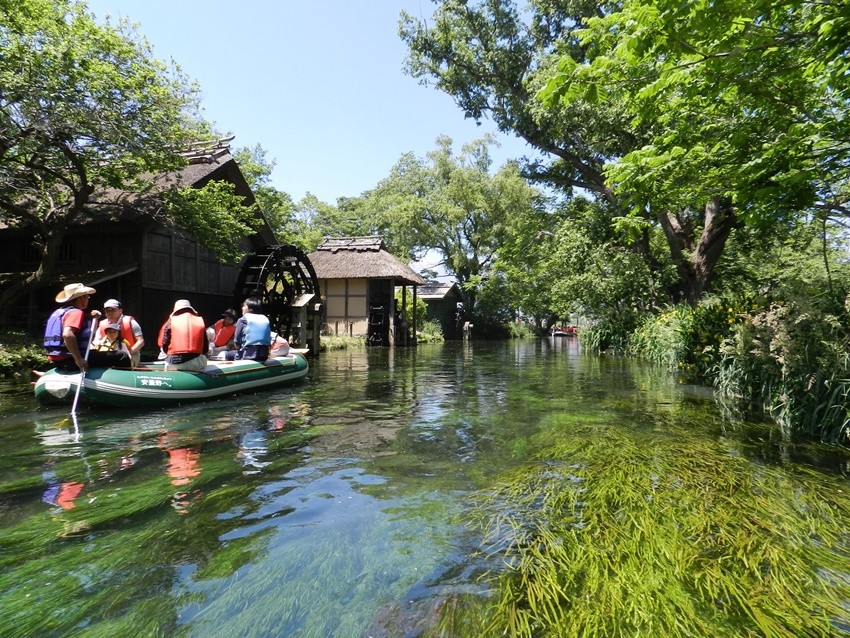 You can roam freely around the farm including the four "wasabi meguri" fields. There are picturesque watermills left over from when the farm was a location for Oscar-winning director Akira Kurosawa's 1990 movie "Dreams"  which you can see from the walking trails or the clear stream waters on a relaxing raft ride in spring and summer. In addition to the photogenic water wheel, there is a small shrine, an observation deck giving picturesque views, and a lane lined with poplar trees. It is also a great spot to take photos of the magnificent backdrop of the Northern Alps. In the restaurants and shops you can try wasabi  soba (buckwheat noodles), wasabi tempura, wasabi ice cream and even wasabi wine! You can also take cooking lessons, using freshly harvested wasabi. There is also building where you can learn all about the the history of  Daio Wasabi Farm.
Opening Hours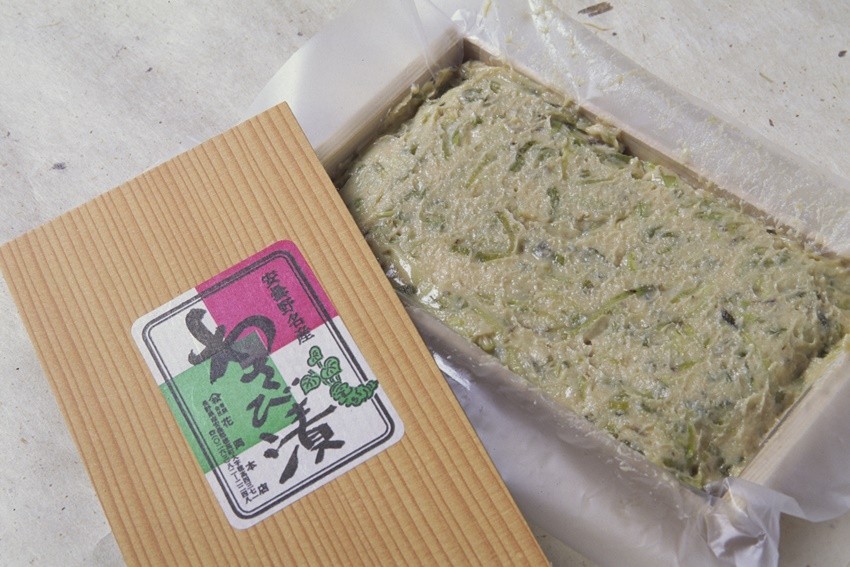 Admission is free and the farm is open from 9 a.m. to 5:20 p.m. from March to October, and from 9 a.m. to 4:30 p.m from November to February. 
It is prohibited to consume your own food or drink on the property.
Access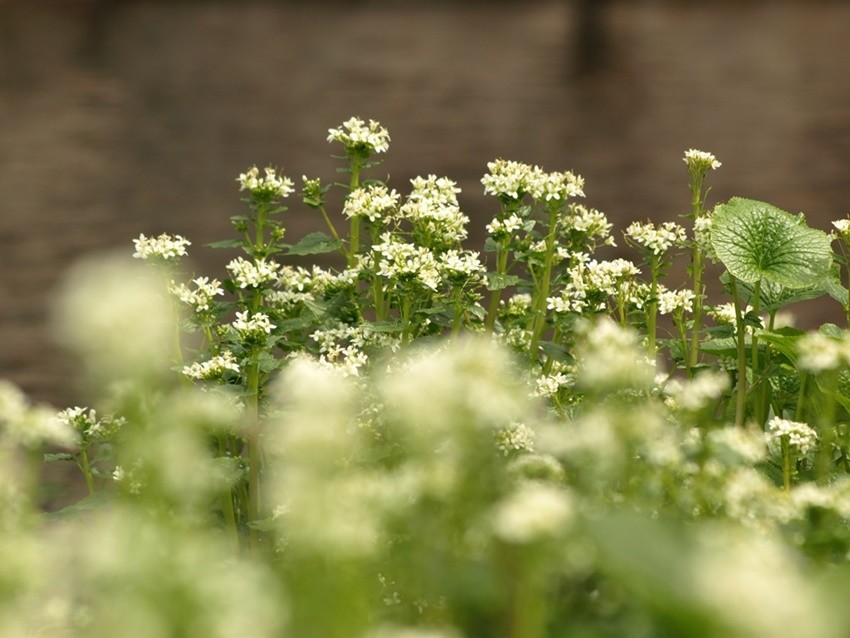 From JR Tokyo Station, take the Chuo line and change to JR Chuo Honsen line at Takao Station. Get off at JR Matsumoto Station and change to the JR Oito line. Get off at Hotaka Station and take a taxi to the farm.
Spot Information

Spot name:Daio Wasabi Farm
Address:3640 Hotaka, Azumino, Nagano prefecture
Access:About 10 minutes by taxi from JR Hotaka Station
Wi-Fi : Available
Language:Only Japanese
Ticket:Free
Credit cards:Available only in the souvenir shop, but not in restaurants or food shops
[Survey] Traveling to Japan
Recommend