Nagano: One of the Most Beautiful Nature Areas in Japan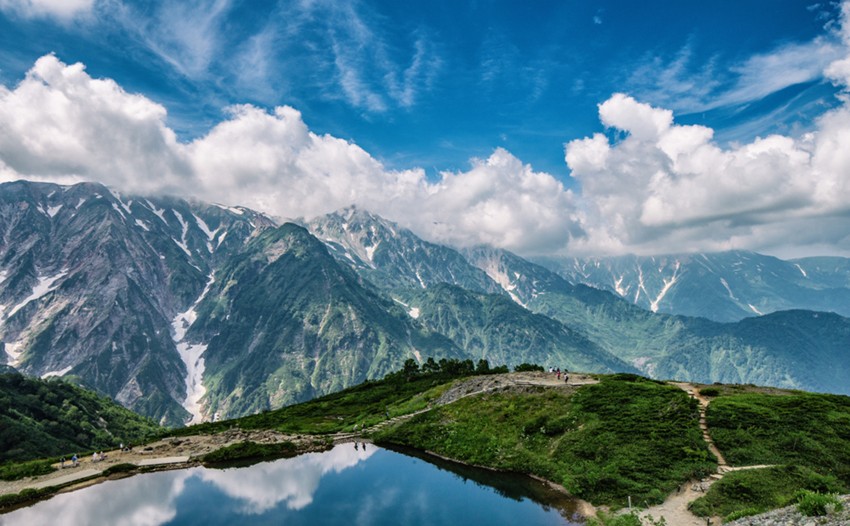 Nagano is an inland area in the center of the main Honshu island of Japan, and is home to many mountains, including the Japanese Alps. Because of this, there are abundant natural views and ski resorts. There are also a lot of local delicacies.

About Nagano: The Nagano Olympic Grounds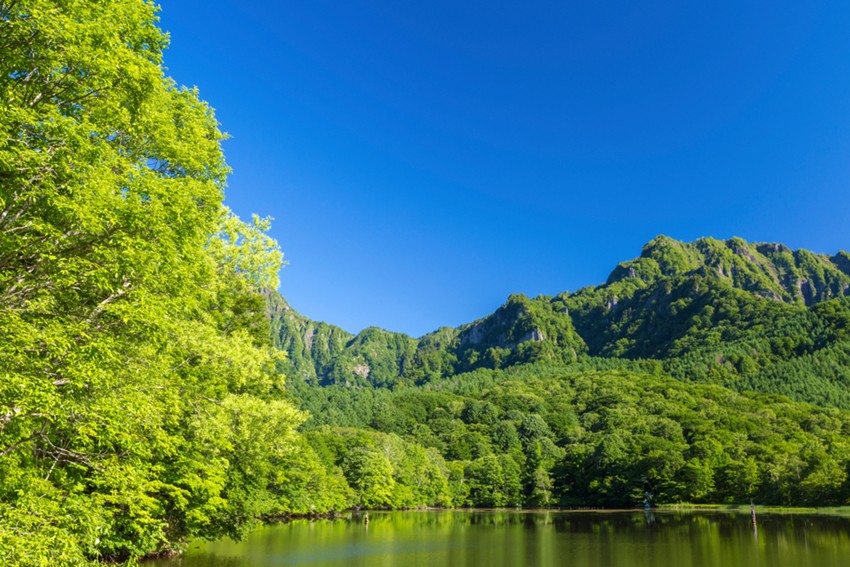 Nagano Prefecture is 80% mountainous, and is covered in one of Japan's most acclaimed forests. Quite long from north to south, it is the 4th largest prefecture in Japan. Because Nagano is perfect for winter sports, it was chosen to be the host of the 1998 Winter Olympics.

Nagano Weather and Tourism Seasons
Nagano has typical weather for an inland area. The humidity is low year-round, and the temperature range between night and day is rather large. If you plan to visit the whole prefecture, we recommend coming in either spring or fall for the milder weather, but going to Karuizawa in the summer heat, or Hakuba or Nozawa hot springs in the winter also offer various ways to enjoy those seasons.

Nagano's 6 Tourism Spots
Nagano as a region is quite long vertically. Going from the north to the south of the prefecture typically requires some form of transport such as a bus or train. The typical time it takes is 5 hours. If you want to experience Nagano for everything it has to offer, we would recommend visiting each individual area.
You can split the tourism spots into 6 different areas, those areas being Northern Shinshu, The Japanese Alps, Eastern Shinshu, Suwa, Kisoji, and Inaji.
Northern Shinshu
This is the most northern spot in Nagano Prefecture. Some of its more well-known areas being Obuse, Suzaka, and Nozawa.
Within these locations, you can find some popular sightseeing spots such as Japan's oldest standing statue of buddha found at Zenkō-ji Temple, as well as a long-standing townscape that has been unchanged since the 1870s in Suzaka. There is also Nozawa Onsen which is one of the oldest hot springs in Japan being founded during the 700s, all of which show off some of Nagano's most unique charm.
The Japanese Alps
This is an area with mountain districts and castle towns scattered about. Many tourists visit some of the more popular locations such as Matsumoto, Azumino, and Hakuba.
Within these popular sightseeing areas, we especially recommend visiting Matsumoto Castle which is Japan's oldest five-story castle and national treasure as well as Japan's leading mountain resorts Hakuba and Kamikochi.
Eastern Shinshu
To the east of Nagano Prefecture, alongside the Shinano River, you'll find a large plateau of resorts.
Many of the sightseeing spots here are centered around Karuizawa and Ueta. There are many churches and popular autumn spots within this area, somewhere that is surely fun even if you're only having a leisurely stroll.
Suwa
Suwa can be found within the center of Nagano Prefecture. It's filled with historic and popular inn towns and temples.
Within these popular sightseeing spots, you'll find the grand shrine "Suwa taisha". Its origin lies somewhere between 1,500 to 2,000 years ago and is known as one of Japan's oldest standing shrines. Other than this you can also check out Suwa Lake and Mount Kirigamine, both of which are great at healing and relaxing both body and mind.
Kisoji
Kisoji is the first area in Nagano Prefecture that has been recognized as a Japan Heritage. The townscape is untouched by history and still looks as it did back in the 1600~1800s, which allows you to see some of Japan's true history in the flesh. The teahouses which are directly connected to houses are a popular spot for photographs.
Furthermore, surrounding Kisoji is Kiso Valley which is a mix of a valley and forest. Explore the town and how about trying out some hiking as well?
Inaji
This is the area found in the most southern part of Nagano. It is filled with much nature, mountains, forests, flowers, and stars.
Our most recommended spot out of these has to be the "Senjōjiki Cirque" which is a landform created from the ice age, as well as Achi which is famous in Japan for having the most beautiful starry night sky. Other than this, there is Takato Joshi Park which boasts over 1500 blooming sakura trees. 
Things to See and Do in Nagano
Nagano is home to many natural sightseeing spots, temples and shrines, hot springs and many other attractions. We will introduce some of our most recommended places.

Nagano's Ski Resorts and Leisure Spots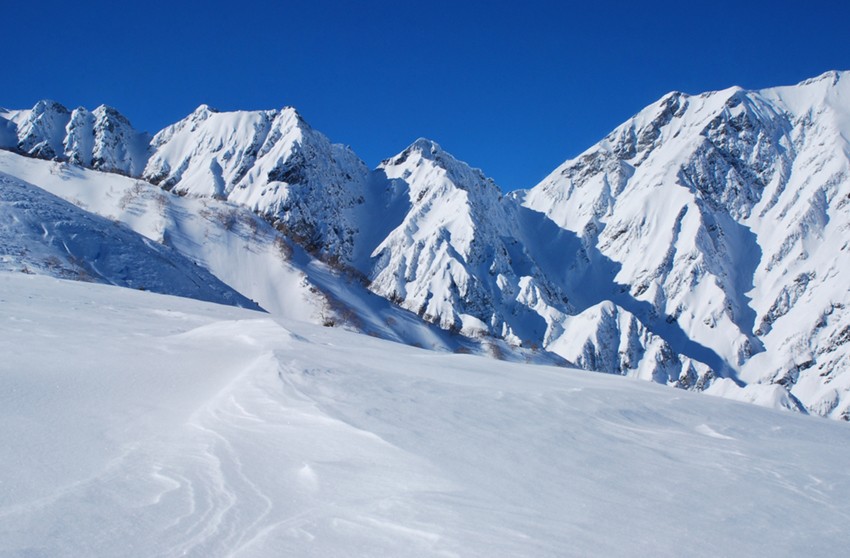 Nagano has the most ski resorts in Japan. Every winter, ski resorts like Hakuba, Shiga Kogen, and Nozawa Hot Springs draw large numbers of tourists.

Nagano's Historical Sites: Castles and Temples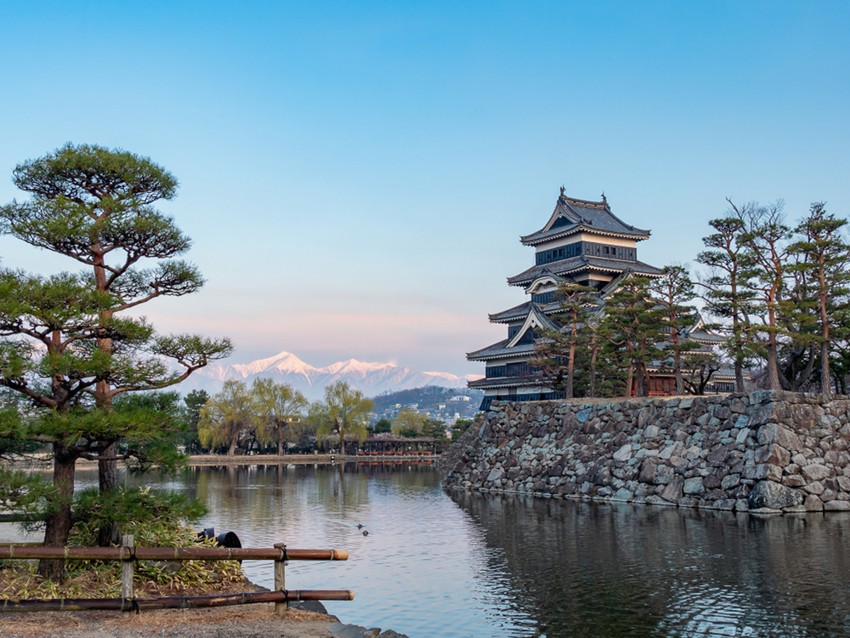 There are many historical national treasures in Nagano, such as Matsumoto Castle and Ueda Castle. There are also religious sites such as Zenko Temple and Togakushi Shrine, so if you have a chance, we recommend visiting them.

Nagano's Famous Sight: Wild Monkeys in the Snowy Hot Springs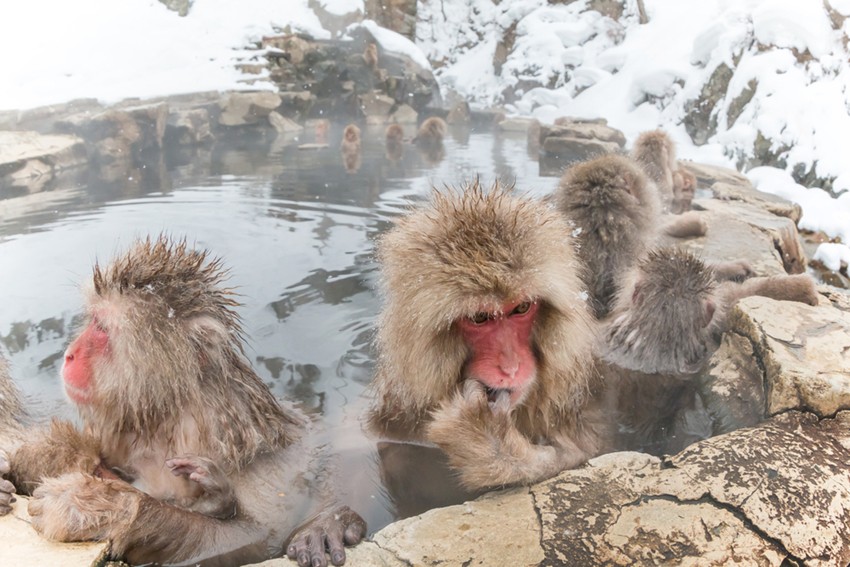 In the north of Nagano Prefecture, there is a resort area called Shiga Kogen (Shiga Plateau). There, there is a popular tourist attraction called the Jigokudani Wild Monkey Park, where you can see wild monkeys using hot springs.

Nagano's Japanese Food and Restaurants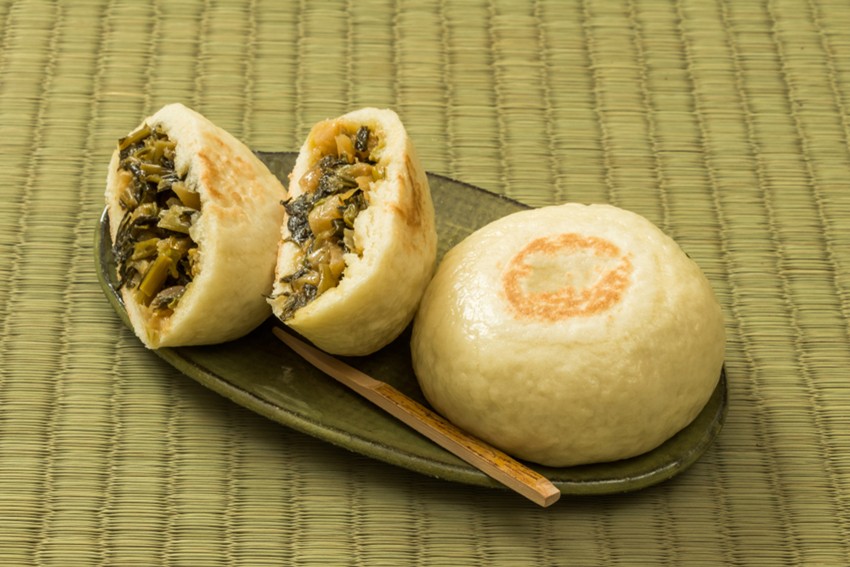 In Nagano, there are many famous foods, such as Shinshu soba, apples, wasabi, Nozawa coleseed greens, and Japanese sake. Many of them owe their quality to the unique weather and pure water of the mountains. You can try many famous foods at the Japanese restaurants surrounding Nagano or Matsumoto Stations, but there are also many souvenir shops around those stations as well as in the airport.

Nagano Hotels and Ryokan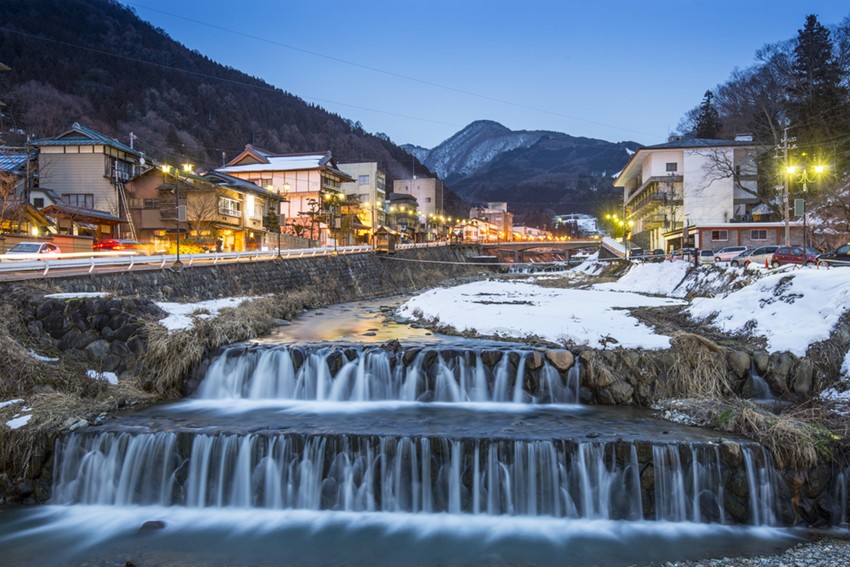 There are many hotels or ryokan (Japanese-style inns), concentrated in the city centers of Nagano and Matsumoto Cities. Or, in the mountains, there are hot spring resorts such as the Nozawa Hot Spring and the Norikura Kogen Hot Spring, so perhaps it would be nice to stay there as well.

Access from Tokyo to Nagano 
From Tokyo Station to the base of Nagano tourism, Nagano Station, it's best to take the Hokuriku bullet train. It takes about an hour and 50 minutes, and costs 7,680 yen for a non-reserved seat.

You can also take a highway bus from either Shinjuku or Shibuya Station. It takes about 4 hours, but only costs about half what the bullet train does.
Spot information
Spot name:Nagano (Nagano Station)
Street address:Nagano-shi, Oaza-Kurita, Nagano-ken 〒380-0921
Access:About an hour and 40 minutes from Tokyo Station by bullet train
Wi-Fi:Available(Nagano City Free Wi-Fi)
Language:English, Chinese, Korean
Ticket Purchase:At stations
Credit cards:VISA, MasterCard, JCB, AMERICAN EXPRESS, Diners Club International
[Survey] Traveling to Japan
Recommend