4 Must-Try Dishes in Matsumoto's Japanese Restaurants!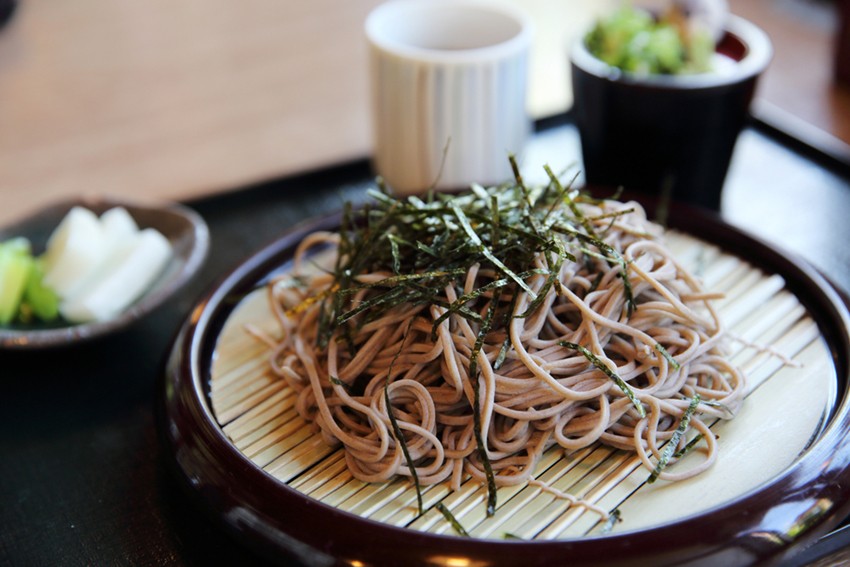 Matsumoto's specialty foods are full of variety, many of which can be eaten at Japanese restaurants. Matsumoto is characterized by the Japan Alps that spread out in the west and the Utsukushigahara plateau in the east, with many gourmet items cultivated by rich nature and climate. Here we introduce four major specialties that you must try at Matsumoto's Japanese restaurants. 

Famous Local Specialties in Matsumoto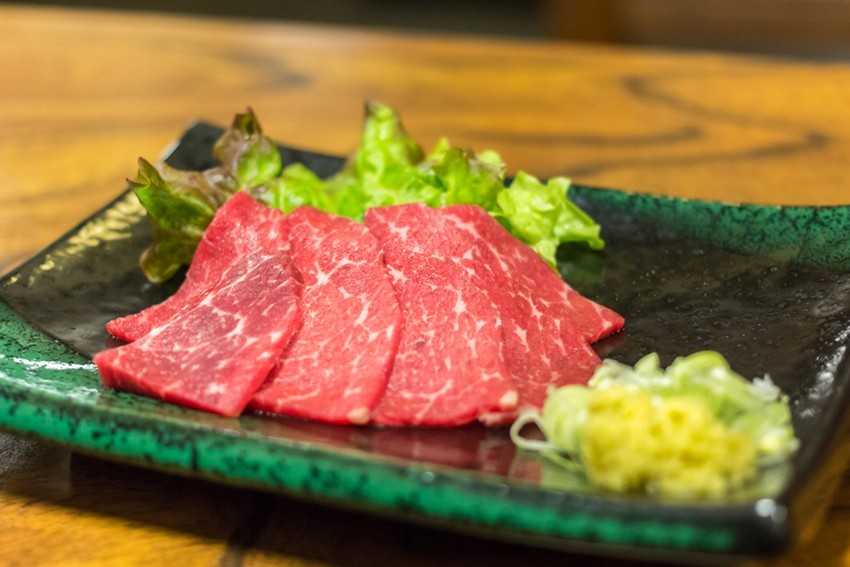 Matsumoto City's specialties are wide in variety and include soba (buckwheat), horse meat, miso, sake, apples and wild vegetables. Many of these can be found at Japanese restaurants around Matsumoto Station and around Matsumoto Castle. There are many superb dishes that make use of the natural flavor of the ingredients.
Specialties of Matsumoto: 
Sanzokuyaki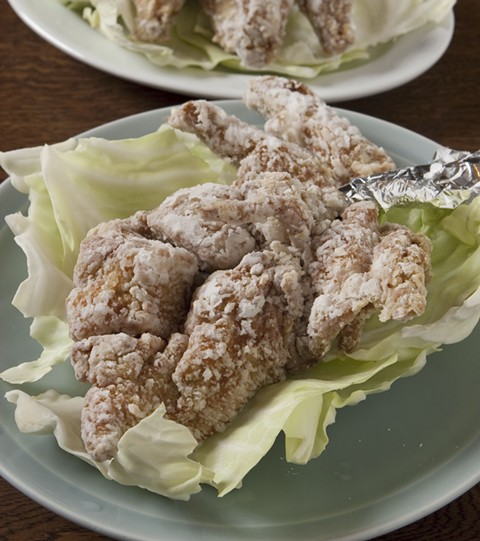 Sanzokuyaki (山賊焼き) is a representative dish of Matsumoto. Chicken breast or thigh meat is marinated in a specially made sauce, sprinkled with starch and fried in oil. The key to its delicious flavor is a specially made sauce containing pepper, ground garlic, onions and ginger. It is offered at many restaurants and bars, and places like Sengoku (千石) and Matsumoto Karaage Center (松本からあげセンター) are popular. 
Specialties of Matsumoto: Toji Soba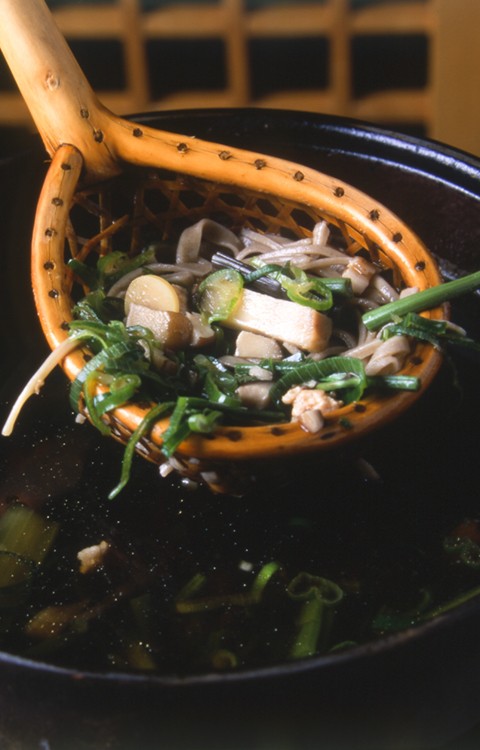 Toji Soba (とうじそば) is a local dish of the Nagawa area in the southwestern part of Matsumoto City. Soba is added to a hot broth prepared with seasonal vegetables, wild vegetables and mushrooms. It is characterized by the use of a traditional bamboo basket called Toji basket to add the noodles to the broth. Toji soba can be eaten at Japanese restaurants in the Nagawa area. Soba no Sato Nagawa (そばの里 奈川) and Fukuden (福伝) are two famous spots to try. 
Specialties of Matsumoto: Sobagaki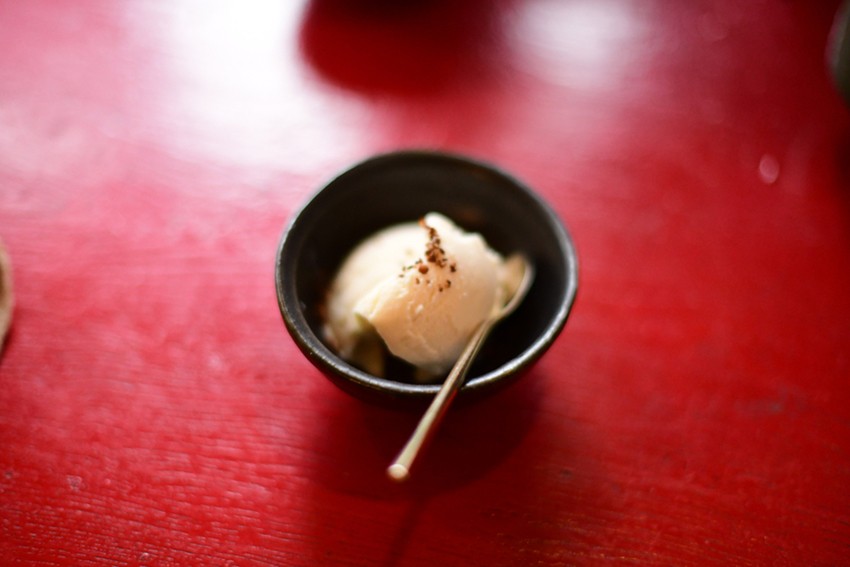 Sobagaki (そばがき) is a traditional food prepared by adding hot water to buckwheat flour and kneading it into a mochi-like consistency. Unlike soba noodles, the taste and smell of buckwheat is stronger. There are various ways of eating sobagaki such as soaking it in soup, eating it with sweet azuki juice as a dessert, and many more. Metoba Soba (女鳥羽) and Tanemura (種村) are two well known places that are famous for sobagaki. 
Specialties of Matsumoto: Local Sake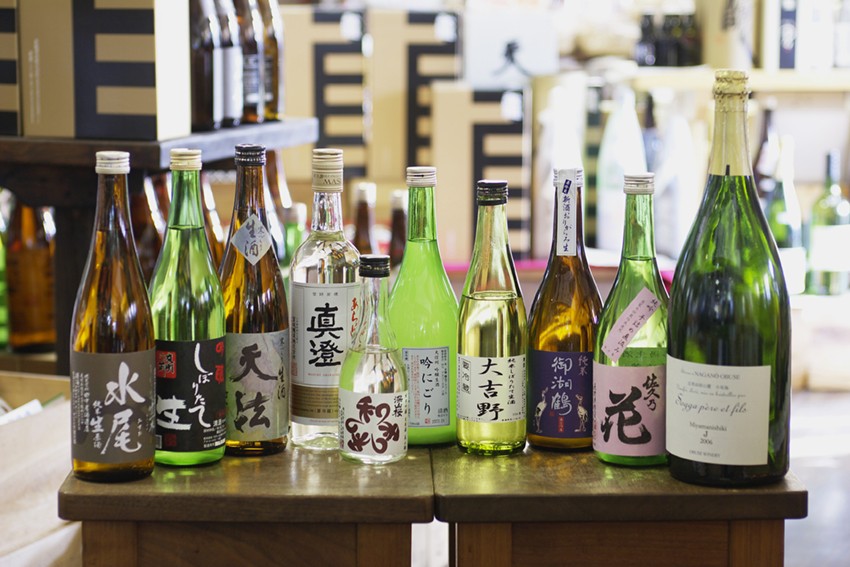 "Jizake," (地酒) or local sake, refers to sake that has been made in the area. Matsumoto has many sake shops and a lot of delicious sake is made here. Good quality raw materials such as rice and water and suitable brewing climate are key reasons for the high quality of the sake. There are also places such as breweries where visitors can enjoy a tasting. Matsumoto's sake can be enjoyed at places like Kuriya Jubee (厨 十兵衛), a shop that specializes in Japanese sake, and Shinzan (しんざん), a local izakaya. 
[Survey] Traveling to Japan
Recommend