Complete Guide to Highlights of Miyazaki, Tachichiho's Amano Iwato Shrine in Japan
Amano Iwato Shrine, located in Takachiho, a popular tourist area in Kyushu's Miyazaki Prefecture, is the setting to Amano Iwato mythology written in Kojiki, an old Japanese book, and Nihon Shoki. We will introduce must-see spots and the history of Amano Iwato in this article.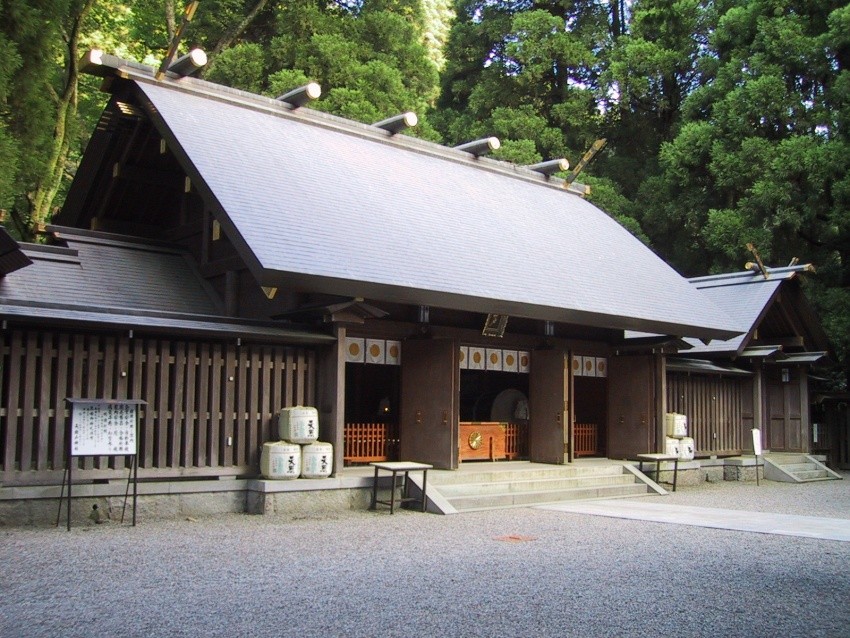 About Amano Iwato Shrine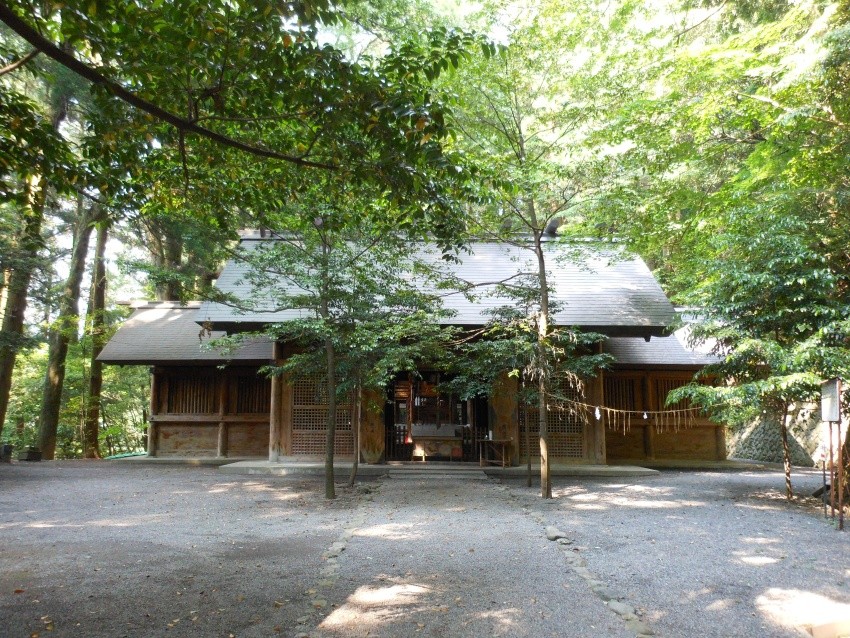 Located in Takachiho-cho, Nishiusuki-gun, Miyazaki Prefecture, Amano Iwato is a shrine that conveys the mythology of Amano Iwato described in Kojiki and Nihon Shoki. There is Nishihongu and Higashihongu on both sides of Iwatogawa, and both worship Amaterasu Omikami as a sacred deity. At the "Amano Iwato Chokokan" at Nishihongu, there are ornaments such as Magatama, earthenware, archeological resources, and around 2000 items of art on top of that being exhibited.

Highlights of Amano Iwato Shrine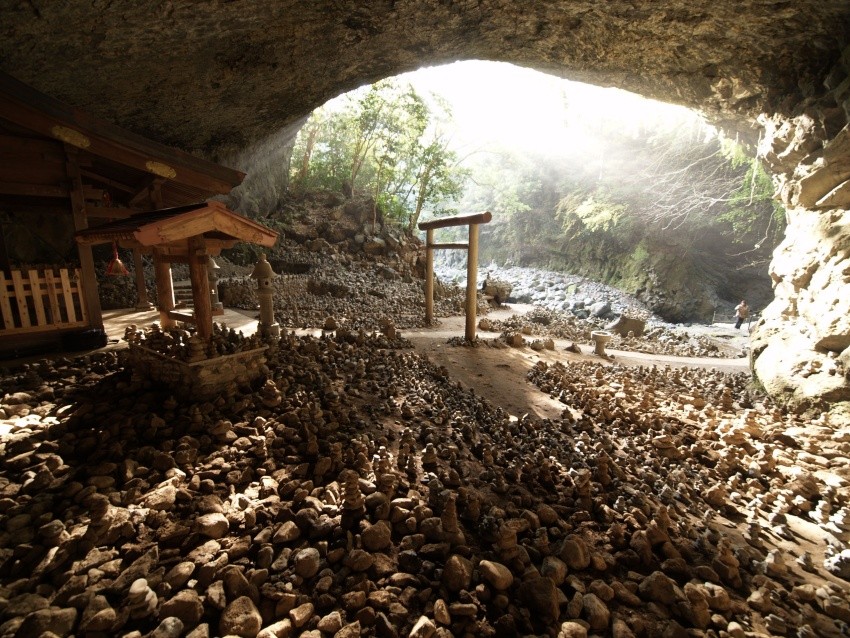 "Nishihongu" and "Higashihongu" are the highlights. "Nishihongu" is a shrine where the legend of Amaterasu Omikami hid in Amano Iwato (a cave). Other highlights include "Kodai Icho", which has a unique shape, and is said to only be in two places: "Shorei no Ki" and Suwa (Nagano Prefecture). The divine object "Amano Iwato" in Nishihongu is located in the trees of the deep valley and can be visited along with the guides from the Shinshoku from the Yohaijo behind the Haiden. Guides start at a specific time, so you need to gather at the "Rest Place" before that time, located in the precincts.

"Higashihongu" is a shrine where it is said Amaterasu Omikami first lived after coming out of Amano Iwato. Behind the Honden, there are things such as the spring of "Gojinzui", and seven trees where the roots are all connected.
In addition, there is "Amanoyasu Gawara", located 10 minutes on foot away from "Nishihongu" along Iwatogawa, where it is said that gods gathered at this riverbed to discuss after Amaterasu Omikami hid in Amano Iwato. The innumerable stones accumulated by the visitors give off a mysterious atmosphere.
Accessibility to Amano Iwato Shrine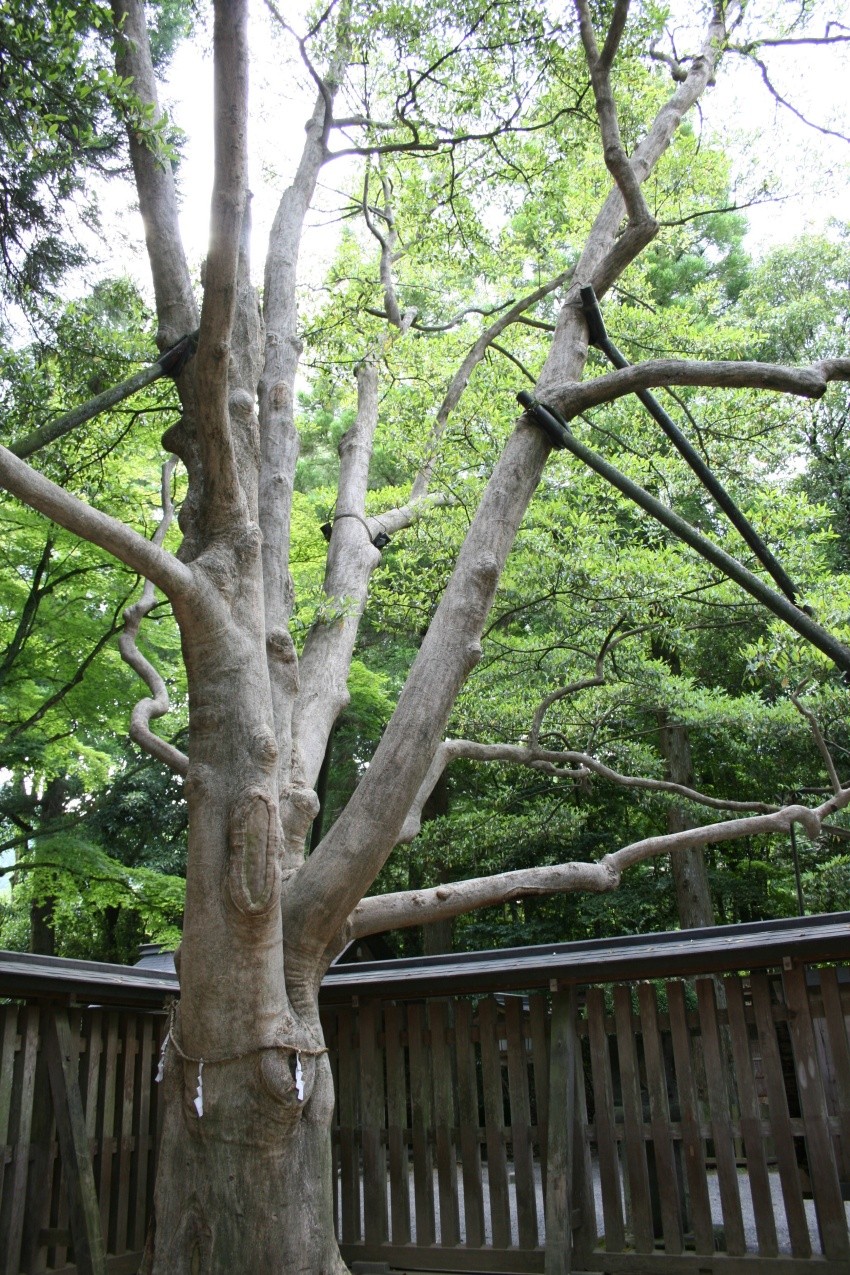 From JR Nobeoka Station, take Miyazaki Kotsu Rosen Bus for about 1 hour and 40 minutes, get off at Takachiho Bus Center bus stop, change to the rosen bus for about 20 minutes, and get off at Iwato bus stop.

When travelling from Kumamoto Station, it is about 3 and a half hours by Miyazaki Kotsu limited express bus "Takachihogo", get off at bus stop "Takachiho bus center", transfer to the local bus for about 20 minutes, get off at bus stop "Amano Iwato".
Spot Information
Spot name: Amano Iwato Shrine

Street Address: 1073-1 Iwato Takachiho, Nishiusuki-gun, Miyazaki 882-1621
Wi-Fi: Available in the rest place
Language: English, Simplified Chinese, Traditional Chinese, and Korean (Site)
Ticket: Free
Business Hours: 8:30 ~ 17:00 (Shrine office)
Holidays: None
[Survey] Traveling to Japan
Recommend