Takachiho: A Place of Gods and Japan's Origin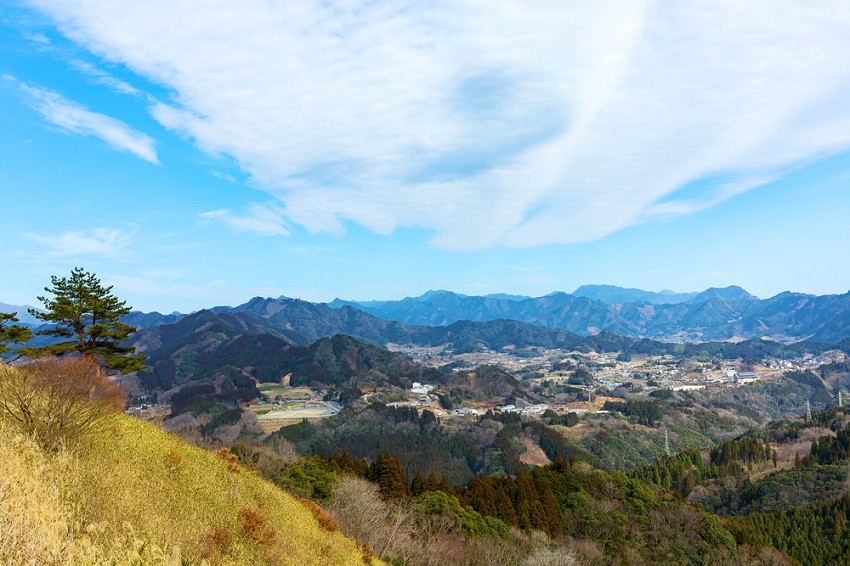 Takachiho, located in the depths of the mountains of Miyazaki Prefecture, is called "Shinwa no Sato" (Village of Mythical Tales) and has many tourist spots related to Japanese gods. In Japanese mythology, it is said that the emperor's ancestors descended here from the heavens. Foreign tourists have been rapidly increasing recently, resulting in the entire town to become more foreigner friendly.
Highlights of Takachiho
Yokagura of Takachiho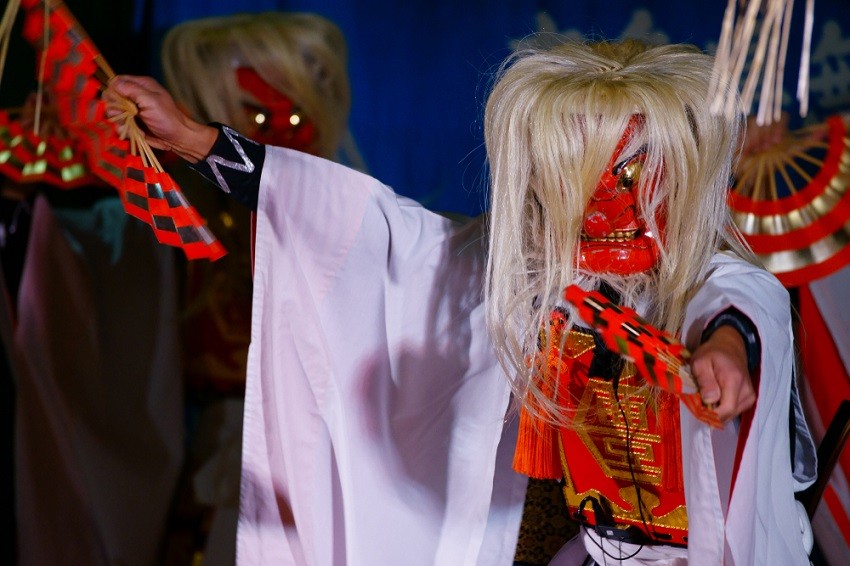 Takachiho, where it is said the gods live, is known for its traditional performing art "Yokagura". "Yokagura" is an important ritual held in each village every year from the middle of November to the beginning of February. People disguised as gods from Japanese mythology dance 33 types of dances throughout the night. Because of its high folkloristics value, it is being protected as an important cultural property.
Kunimigaoka and its Beautiful Sea of Clouds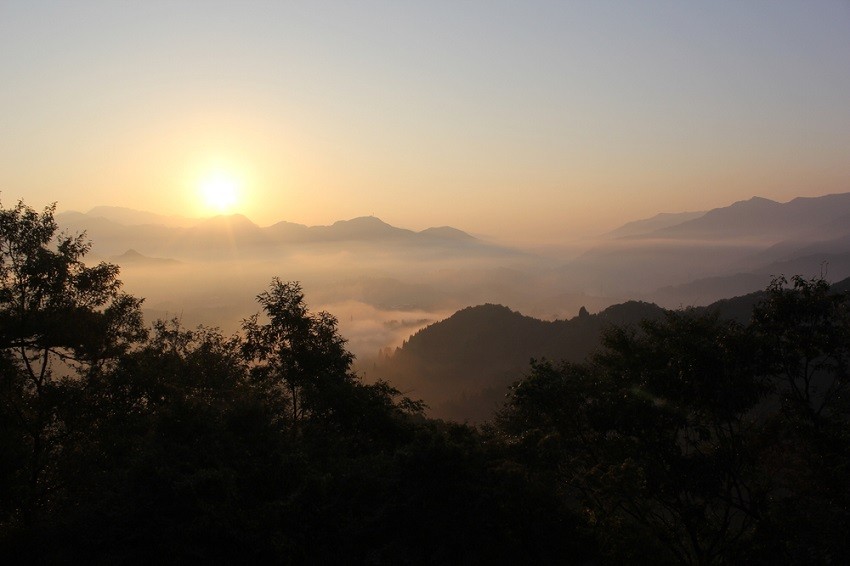 At Kunimigaoka, there is a legend that the grandson of Emperor Jimmu, the first emperor, performed "Kunimi". "Kunimi" (lit. Nation viewing) is when a ruler climbs on something high and checks on the condition of the land and the people. You can see the sea of clouds early in the morning from autumn to early winter. It is a fantastic sight where it seems as if the gods are going to appear.

Spot Information
Spot name: Kunimigaoka
Street address: Oshikata Takachiho, Nishiusuki District, Miyazaki
Access: 15 minutes by car from Takachiho Bus Center
Wi-Fi: Unavailable
The Thrilling Amaterasu Railway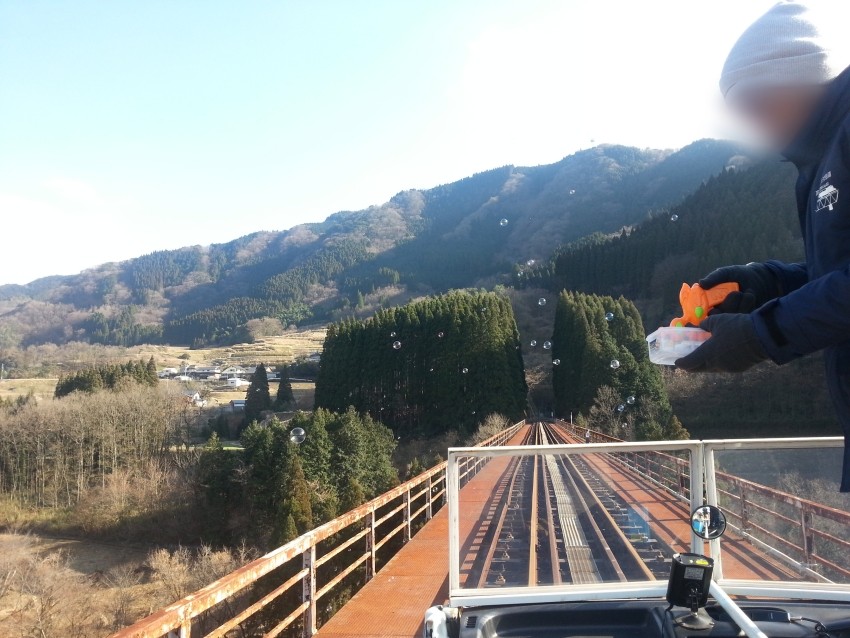 Amaterasu Railway is a facility that uses station buildings and tracks that are no longer in use. You ride a roofless "Super Cart" to cross an old iron bridge 105 meters high that spans a deep valley. By doing this, you can see the "Tanada" surrounded by mountains while enjoying the thrill. "Tanada" is a beautiful rice field made on a slope. It is a good old Japanese landscape and is especially popular among foreign tourists.

Spot Information
Spot name: Amaterasu Railway
Street address: 1425-1 Mitai, Takachiho, Nishiusuki District, Miyazaki
Access: 10 minutes by foot from Takachiho Bus Center
Wi-Fi: Unavailable
Language: Only Japanese
How to Buy Tickets: Purchase at the reception of the station building on the day. Reservations not accepted.
Card Support: No credit cards accepted
Gourmet of Takachiho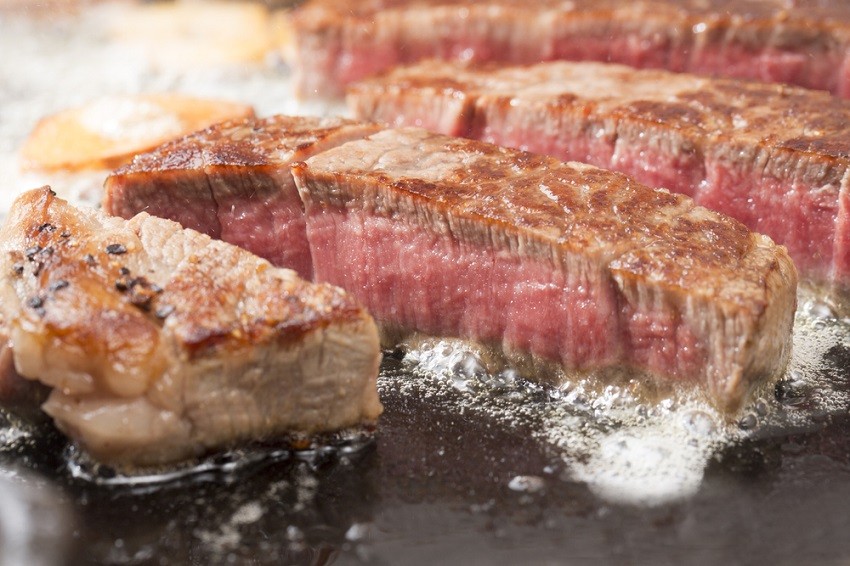 Takachiho beef has been chosen as the best Wagyu in Japan. You will be amazed at its tenderness. It is so tender that you can swallow it just in a few chews. Takachiho beef can only be eaten at high-end restaurants in Tokyo. However, you can eat it at a reasonable price at the restaurant "Nagomi".

Spot Information
Spot name: Nagomi

Street address: 1099-1 Mitai, Takachiho, Nishiusuki District, Miyazaki
Access: 9 minutes by foot from Takachiho Bus Center
Wi-Fi: Unavailable
Language: English menu available, Korean menu available
How to Buy Tickets: None
Credit Cards: Not accepted
Hotels of Takachiho
Takachiho has a variety of accommodations such as Ryokan, business hotels and youth hostels. You should choose according to your purpose and budget. Recently, there are hotels with support for foreigners, and they will continue to increase.

Accessibility
There are no airports or trains in the Takachiho area. For this reason, it is a little difficult to get there. When going from Fukuoka Airport, it takes 6 minutes by subway from Fukuoka Airport to Hakata Station, and 3 hours and 30 minutes by bus from Hakata Station to Takachiho. When going from Miyazaki Airport, it takes 1 hour and 50 minutes by train from Miyazaki Airport to Nobeoka Station, and 1 hour and 30 minutes by bus from Nobeoka Station to Takachiho.
[Survey] Traveling to Japan
Recommend