Attended the biggest classic car festival in Japan "Automobile Council 2018". Old cars have great value!!
Older cars have features not found in modern cars. The direction of automotive engineering was not determined such as the type of shape of a car that is low air resistance, safety can be improved or whether it can be cost effective, so the design of the car was so diverse that it couldn't be compared with modern day. Also, there are many cars that have beautiful design peculiar to handmade, which is different from modern car that was made to fit advanced mass production system. The Automobile Council 2018 which is held in August this year is the third time. More than 100 historic cars which were beautifully finished like a new car with advanced restoration technology of the Japanese factory gathered and making the visitors excited.
There are many historical cars including "Toyota 2000GT" which is about 80 million Yen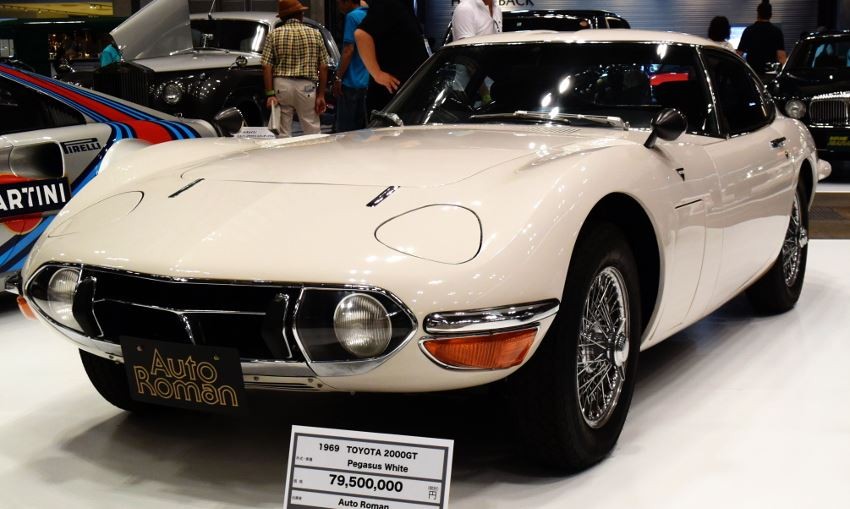 The one that gained the most attention among the old cars is the historic famous car. Many visitors were keenly looking at those particularly valuable models, which have small production quantity while having excellent styles, performance and development story. One of the leading models is Toyota "2000GT" which was manufactured in 1967 and only produced 300 units. In the era when the Japanese automobile manufacturer's technical capability was still inferior to the US and Europe, the Toyota Motor Corporation and Yamaha Motor Co., Ltd. jointly challenged the limits of technology in a monumental sports car, beautiful styling by handmade which still fascinates sports car fans.
This time, the price of a complete condition 2000GT exhibited at the venue is 79.5 million yen!! In the auction world, it seems that it is common to be bidding for over 100million yen, so this may be is still a bargain.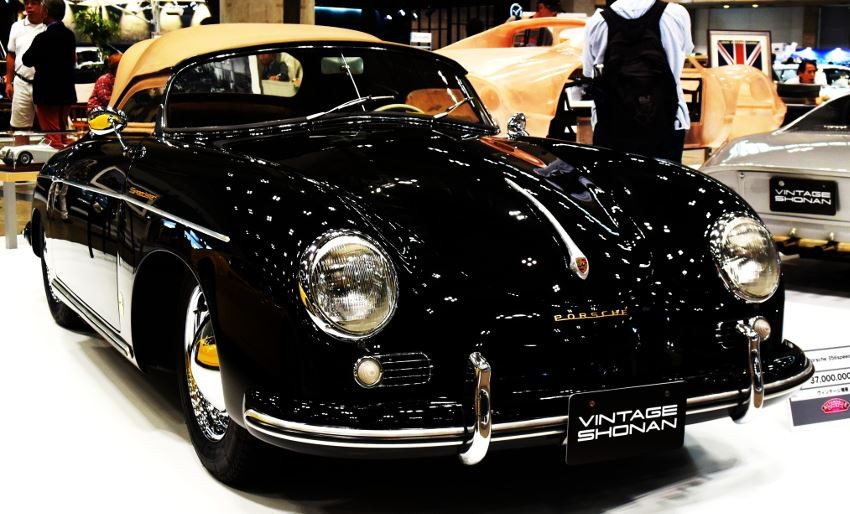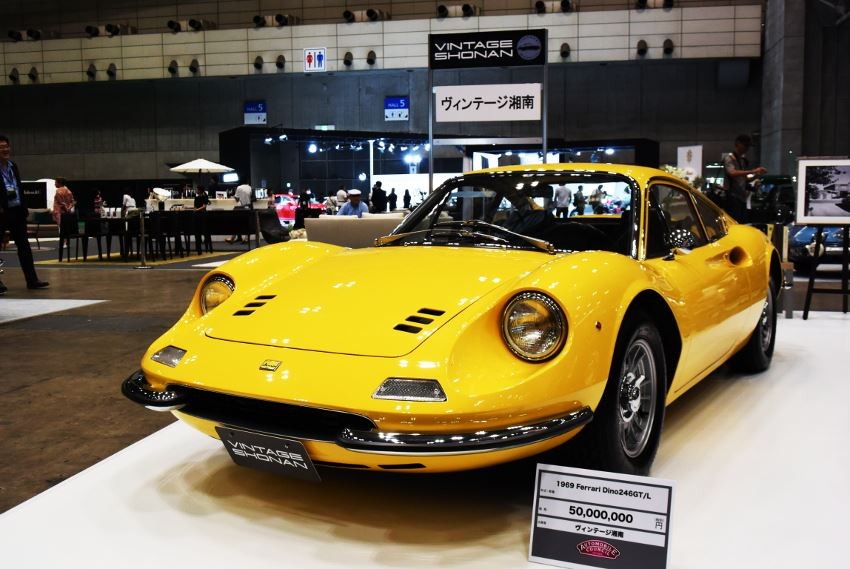 The precious history car is not only 2000GT. Many concours condition (standard of quality that can be exhibited at classic car show) vehicles such as Porsche 356 Speedstar (37mil Yen) and Ferrari DINO 246GT (50mil Yen) were gathered here. Among them, the interesting thing is that the price of British Rolls Royce which is a synonym of luxury car was cheap. As expected the mania also might be overwhelmed as only genuine nobility rides the car.
"Subaru360" which is released in 1958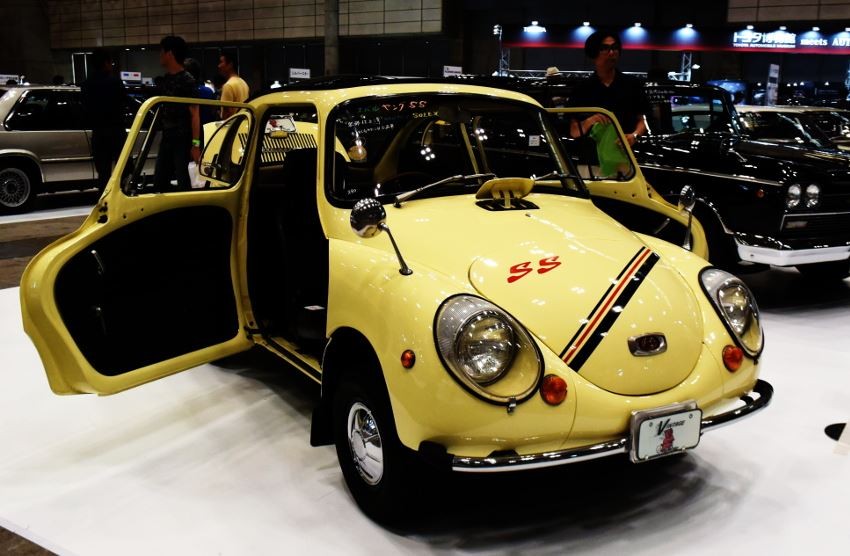 However, the content of the Automobile Council 2018 is not only extremely expensive historical car. There are also many cheaper historical cars that can be ride with ease (although it is still higher than a normal car). This kind of nostalgic car ride culture was originated from America and Europe, but there are also a certain number of such fans in Japan.
One of the examples is "Subaru360" released by Fuji Heavy Industries (current SUBARU) of small scale manufacturer in 1958. K-Car which is based on the concept "a nation-car that can run at speed of 80 km/h with four people on board", the aircraft engineers gathered and put it into practical use. The idea of loading engine behind 3m of full length car body and securing the indoor space for four people is an innovative thing that can be applied even today, and the styling is very "cute".
"Sport800" which is released by Toyota in 1965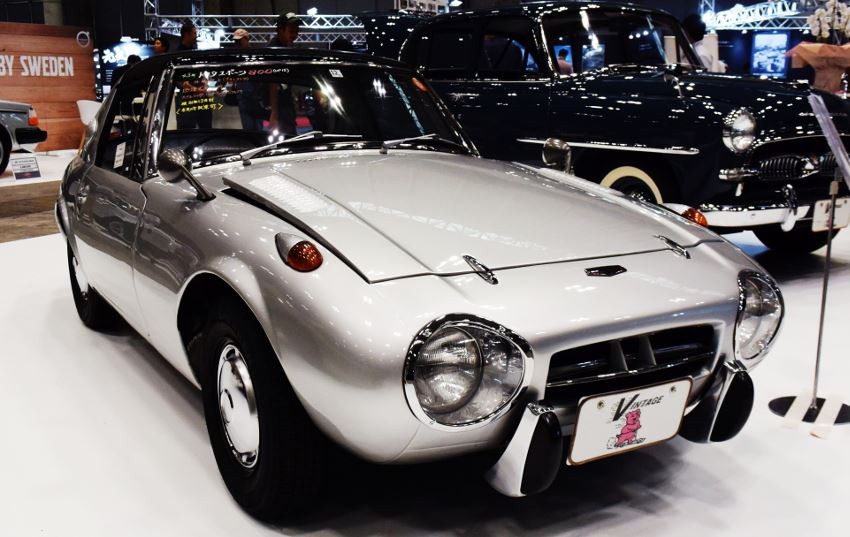 "Sport800" which is released by Toyota in 1965 is somewhat bigger than Subaru360, but still much smaller than modern cars and weighs only 580kg. An ultra light weight sports car which can run with a small engine 800cc, it may become very popular if there is such a car in present day.
There are not many shows in Asia, including Japan, where many nostalgic old cars gather. Do not you want to see such a show too?!
[Survey] Traveling to Japan
Recommend