Crabs, sushi and meat at Hokkaido! All with the BEST taste at the BEST PRICE! Get your 10% OFF as FUN! JAPAN member now!
Hokkaido is a treasure trove of seafood which everyone might know. Many tourists come Hokkaido throughout the year purposely to eat seafood such as red king crab, tanner crab, shrimp, octopus, sea urchin, salmon and Atka mackerel. Since there are many seasonal seafood are available in Hokkaido, tourist could enjoy eating different gourmet every time they travel in different period. Besides seafood, vegetables, meat and fruits are also the treasure in Hokkaido.
Let's enjoy such luxurious gourmet at Hokkaido by using Delicious Dinner Ticket! Today, we are going to introduce the restaurant which applicable for this ticket. 
Hokkaido Biruen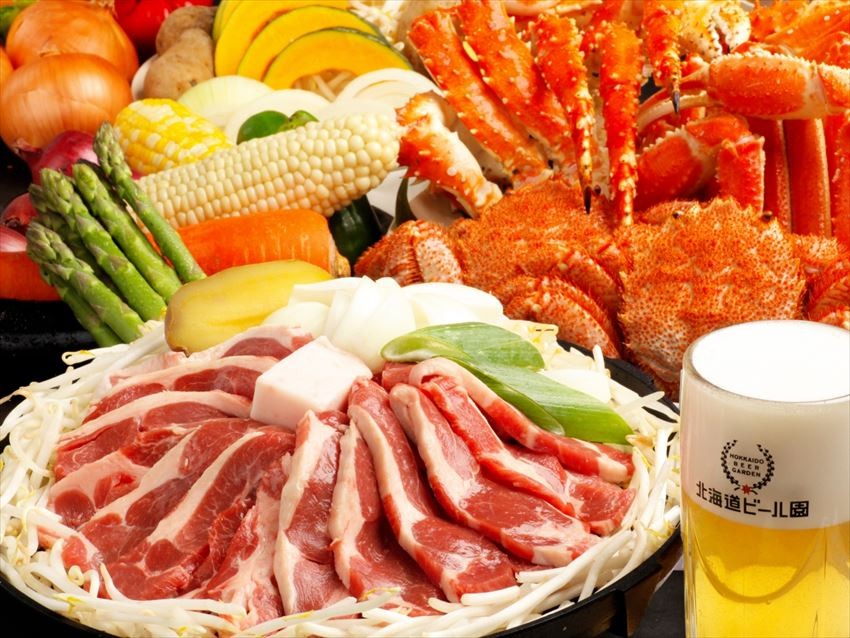 A downtown beer hall which allows you to enjoy the northern taste of the seafood and local vegetables dishes which are freshly and directly purchased from the local suppliers. The lamb is cut into slices, and served together with more than 10 types of spices and flavored vegetables. The popular package is the 100 minutes lamb buffet. 5,000 yen set meal is served with Hokkaido black wagyu, grilled seafood (Scallop, prawn, cuttlefish), grilled lamb, grilled seasoned lamb, Tonjisukan (Seasoned Pork), Keijisukan (seasoned chicken) and rice. On the other hand, 8,000 yen set meal includes three big crabs, Onigiri sushi (Only available for the first plate).


Hokkaido Biruen (北海道ビール園)
Address: G Dining Sapporo Building, 8th&9th Floor, 3-banchi, Nishi 3-chome, Minami 3-jo, Chuo-ku, Sapporo-shi.
Business hours: 17:00-24:00 (Last Order: 23:00)
Off-day: 31st December, 1st January
Kushiro Fukutei Kaiteiro Sapporo Parco Outlet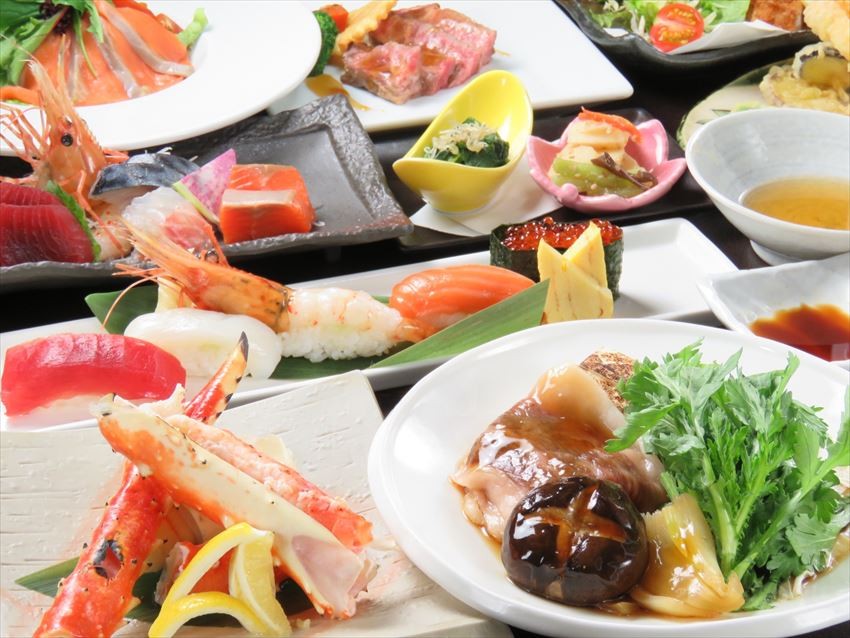 At this relaxing restaurant, besides enjoy eating the fresh seafood which caught at Douto Kushiro, you could also eat the sushi and tempura which is handmade by professional chef from the Hokkaido seasonal ingredients. The 10,000yen set meal includes appetizer, sashimi, beef steak, Sukiyaki, grilled red king crab, tempura, sushi and dessert. While the 5,000yen set meal is served with Hassun, salmon salad, sashimi, Hokkaido pork loin cutlets, tempura, beef steak, Hokkaido rice bowl, or Ikura rice bowl.


Kushiro Fukutei Kaiteiro Sapporo Parco Outlet (釧路ふく亭 櫂梯楼 札幌パルコ店)
Address: Parco Main Building, 8th Floor Dining Palette, Nishi 3-chome, Minami 1-jo, Chuo-ku, Sapporo-shi.
Business Hours: Lunch Time 11:00 ~ 17:00 (Last Order: 16:30)
Dinner time 17:00 ~ 23:00 (Last Order: 22:00)
Off-day: No fixed holiday
Kiwami Resort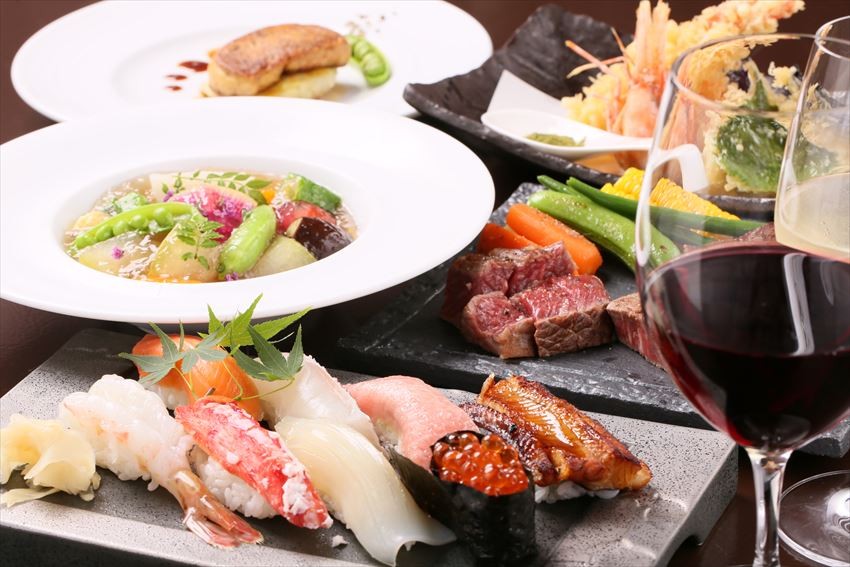 The restaurant is proud with their seafood cuisine which are prepared from selected seasonal ingredients and grilled by the great Teppanyaki. Besides that, you could also enjoy professionally prepared sushi and sashimi platter, beef teppanyaki, and a lot of other seasonal ingredients which give you the feeling of each season. You could enjoy the luxury night view of Susukino from the shop which is filled with southern resort feeling. The set meal is served with 2 types of appetizers, salad, 60g of black beef from local Hokkaido, grilled seasonal vegetables, sushi, soup, dessert, coffee or tea.


Kiwami Resort (極(きわみ)リゾート)
Address: 1-4TM-26 Building 7th Floor, Nishi 2-chome, Minami 5-jo, Chuo-ku, Sapporo-shi
Business hours: Monday, Tuesday, Wednesday 18:00 ~ 24:00 (Last Order 23:30)
Thursday, Friday, Saturday 18:00-25:00 (Last Order 24:30)
Off-day: Every Sunday ※ Subject to change during Public Holiday 
Hokkaido Buffet Dining Kai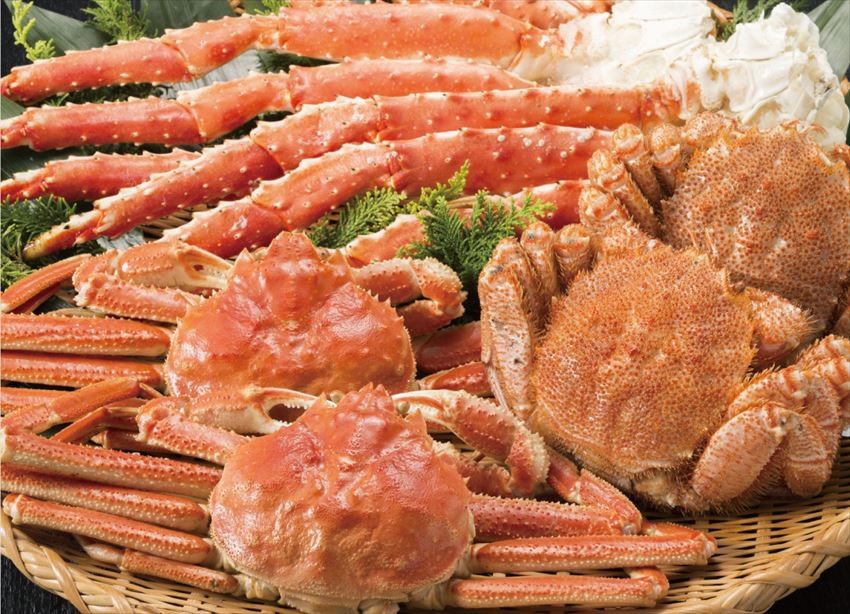 A buffet restaurant where you can enjoy all Hokkaido's cuisine. The chefs are preparing all the food which you can only find in Hokkaido just in front of you. If you are a fan of SNS then make sure you don't forget to snap photo and post! The Buffet costs only 5,000 yen which includes buffet of Shabu-shabu, various crabs, sushi, tempura and other creative cuisines, all you can drink soft drink.


Hokkaido Buffet Dining Kai (開)
Address: Norbesa 1st Floor, Nishi 5,-chome, Minami 3-jo, Chuo-ku, Sapporo-shi.
Business hours: 17:00 ~ 21:00 (Two session system 17:00 ~ or 19:00 ~ ※ Please select the meal start time from the above session)
Off-day: Open everyday
Sumiyakitowashu Izakayananafuku

The restaurant has private room, serves grilled seasonal ingredients and around 50 types of Japanese sake which is a suitable restaurant for adult. Most of the ingredients used in this restaurant are from local Hokkaido, such as seasonal vegetables, seafood and strictly selected meat which are grilled at sumiyaki (charcoal grill) to allow you to enjoy the original taste of ingredients. The package is 5,000 yen which served with sashimi, kushiyaki, tempura, sushi, ramen salad, 120 minutes all you can drink which including 10 kinds of Japanese sake, draft beer, plum wine etc.

Sumiyakitowashu Izakayananafuku (炭焼と和酒 居酒屋ななふく)
Address: Agasha Building 1st Floor, Nishi 2-15, Minami 3-jo, Chuo-ku, Sapporo-shi
Business Hours: Monday to Saturday, Holiday eve: 17:00 ~ 24:00 (Last Order: Food: 23:00 Drink: 23:30)
Sunday and public holidays: 17:00-23:00 (Last Order: 22:30)
Off-day: 31st December, 1st January 
DINING Wine RESTAURANT Ren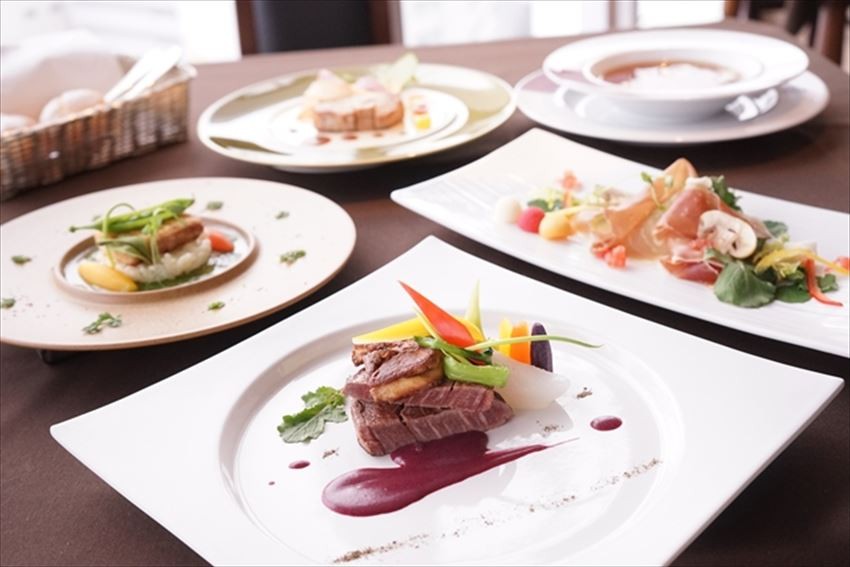 A fusion dining restaurant which has French food and Japanese food to bring you a "New sensation". You could enjoy the great night scenery of Susukino while relaxing and drinking the Sommelier's selection wine from all around the world, at a luxurious space of the restaurant. The restaurant has around 350 kinds of wine all the time to let you choose by matching with your taste and dishes. The 10,000 yen set meal is a French course which served with an appetizer, seasonal hors d'oeuvres, poultry from Hungarian's foie gras, sautee of Ezo abalone from Hokkaido, beef Tenderloin of Hokkaido and Grilled vegetables, today special dessert and homemade bread. While the 8,000 yen plan is sukiyaki course which come with an appetizer, today's Japanese appetizer of seasonal vegetables, sauté of scallop and shrimp, Hokkaido sirloin and special selected vegetables Sukiyaki, Hokkaido rice, and today's dessert.

DINING Wine RESTAURANT Ren
Address: TM26 Building 9th&10th Floor, 2-1-4, Minami 5-jo, Chuo-ku, Sapporo-shi, Hokkaido.
Business Hours: 【Monday - Thursday】 Dinner: 18:00 ~ 00:00 (Last Order: 22:30)
【Friday & Saturday】 Dinner: 18:00 ~ 00:00 (Last Order: 23:00)
Off-day: Sunday & public holidays

10% Discount Tickets ONLY for FUN! JAPAN Readers
By using Hokkaido Delicious Dinner Ticket, you can enjoy dinner provided by all restaurants introduced above.
Hokkaido Delicious Dinner Ticket has 4 types of ticket range of 5,000 yen, 8,000 yen, 10,000 yen and 15,000 yen which can be used in more than 40 restaurants in Hokkaido.
Only FUN! JAPAN Readers can get those ticket with 10% OFF!!


Two methods of ticket purchase
#1 Purchase online from JAPANiCAN website.
Please enter the code to get 10% OFF.
#2 Show this article to the staff at Hokkaido Tourist Information Center Sapporo Tanukikoji (HTIC) and you can purchase there, too!
Need not worry about language barrier because the staff at the information center will be able to assist you in making reservation for restaurants.
[Survey] Traveling to Japan
Recommend