The Untouched Nature and The Ultimate Hotel in Hokkaido (7th Visit Japan Campaign Winner's Report, Day 2)
* be careful! This article has tons of photos!!! *
DAY 2 : Lake Akan – Cruise to Marimo center – Ainu Kotan – Akan Yuku no Sato Tsuruga
On the second day of the trip, we all woke up early for breakfast in the hotel.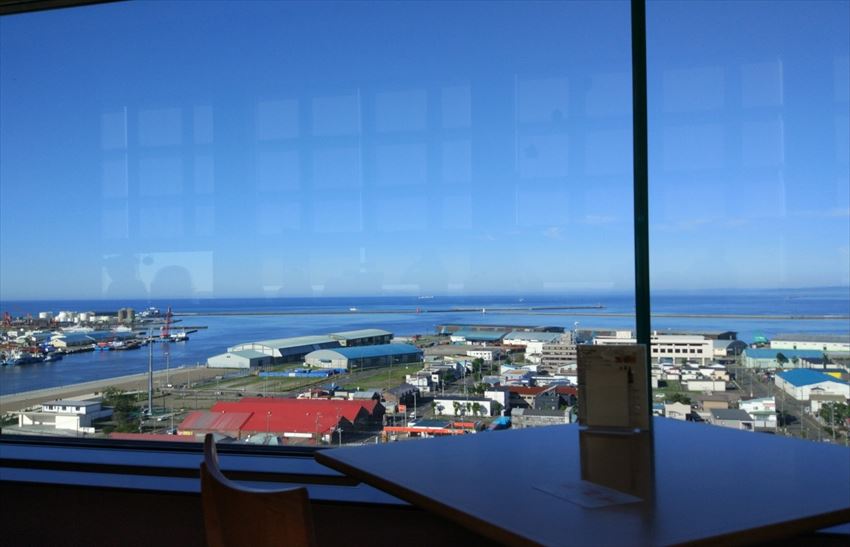 The view of our hotel's restaurant, the weather was so good. The sky was so blue.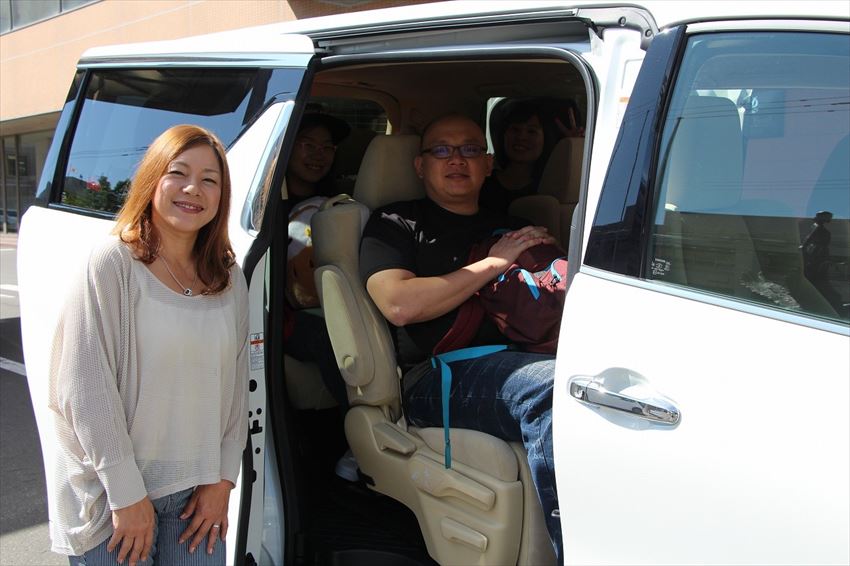 After finished our breakfast, we checked out from the hotel and met with our driver, Emi-san. She was born in Hokkaido and has about 20 years of driving experience. She can even speak very good mandarin! Our journey of road trip in Hokkaido had begun!
The Untouched Nature: Lake Akan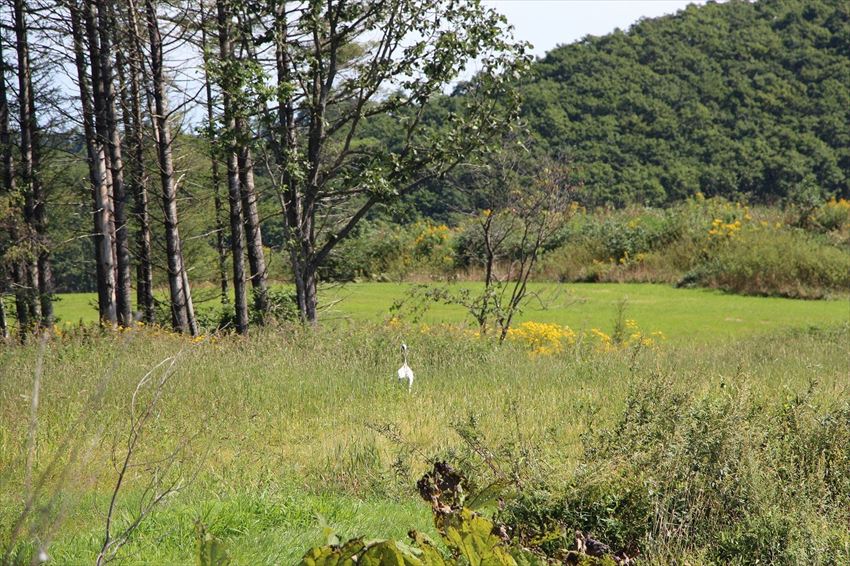 The first destination was Lake Akan. While on the way to Lake Akan, we were lucky enough to spot two cranes beside a small house. In Japan, crane symbolize longevity, good luck and happiness. <3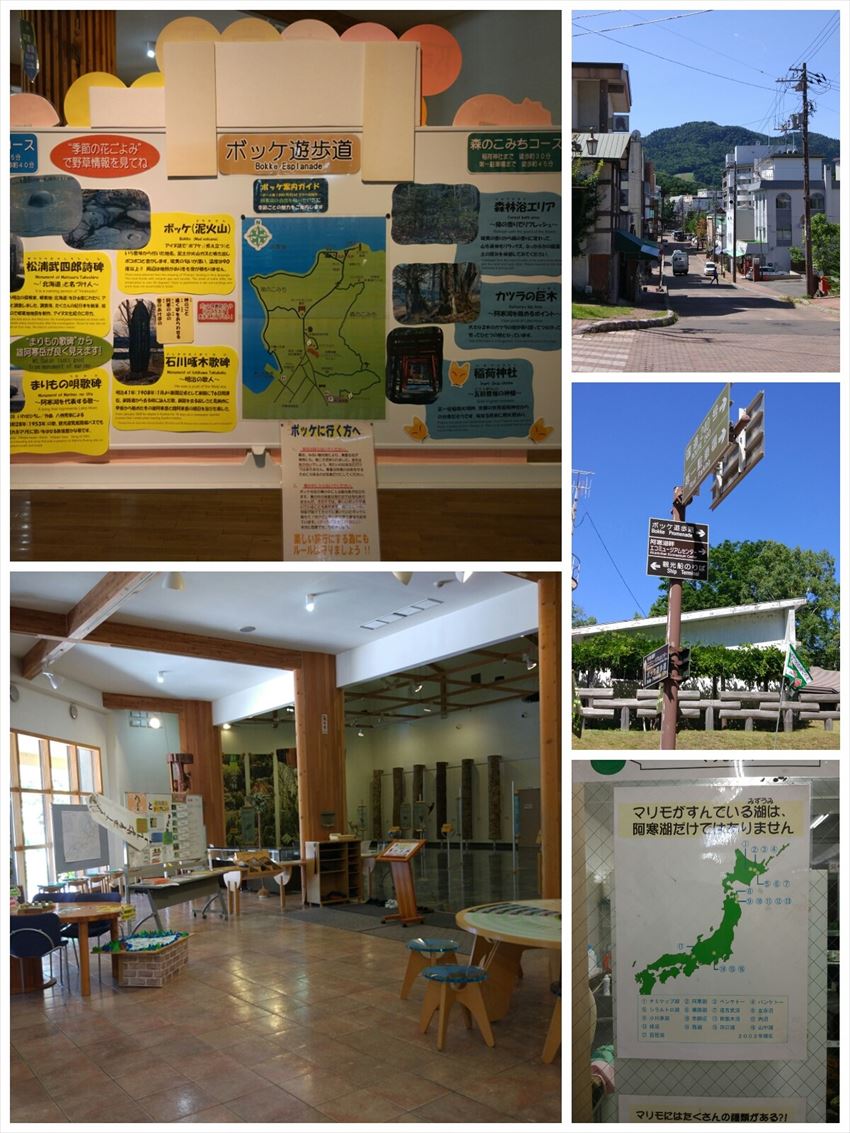 We continue our journey and reached Lake Akan. We went to the Akankohan Eco Museum Center for some information and visit around the museum.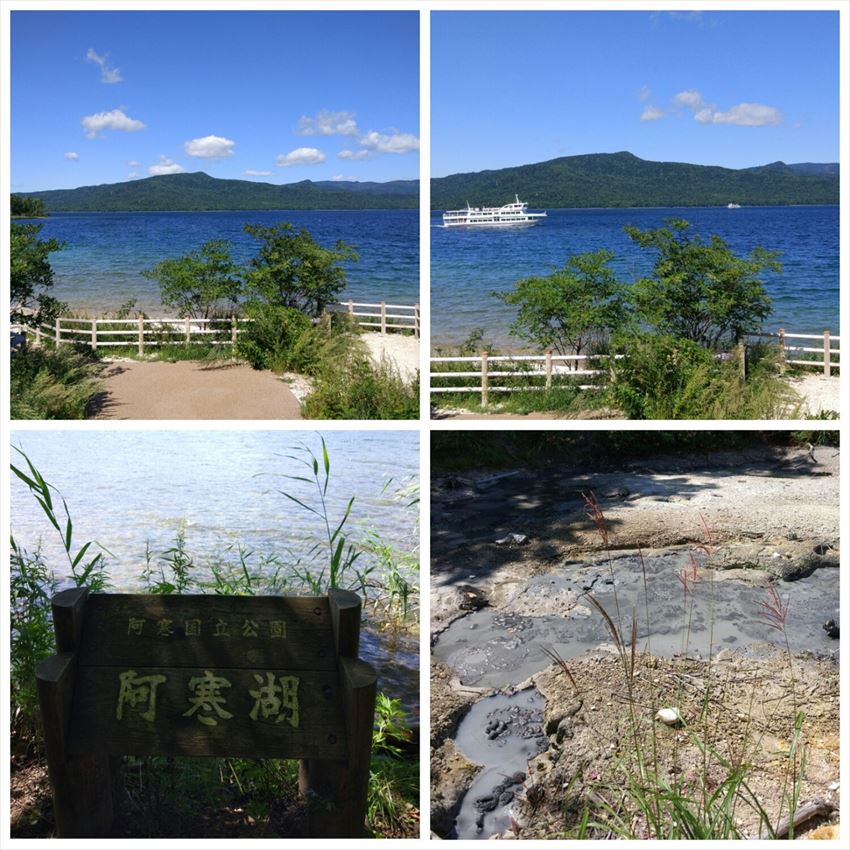 After the museum tour, we begin to walk along the Lake Akan. The air was so fresh, and you can smell the breeze of the forest. It was so calm and relax. And we found Bokke! Bokke is a mud volcano located along the lakeshore. You can hear the Bokke are boiling...blurp blurp blurp.


A Boat Trip along the Lake Akan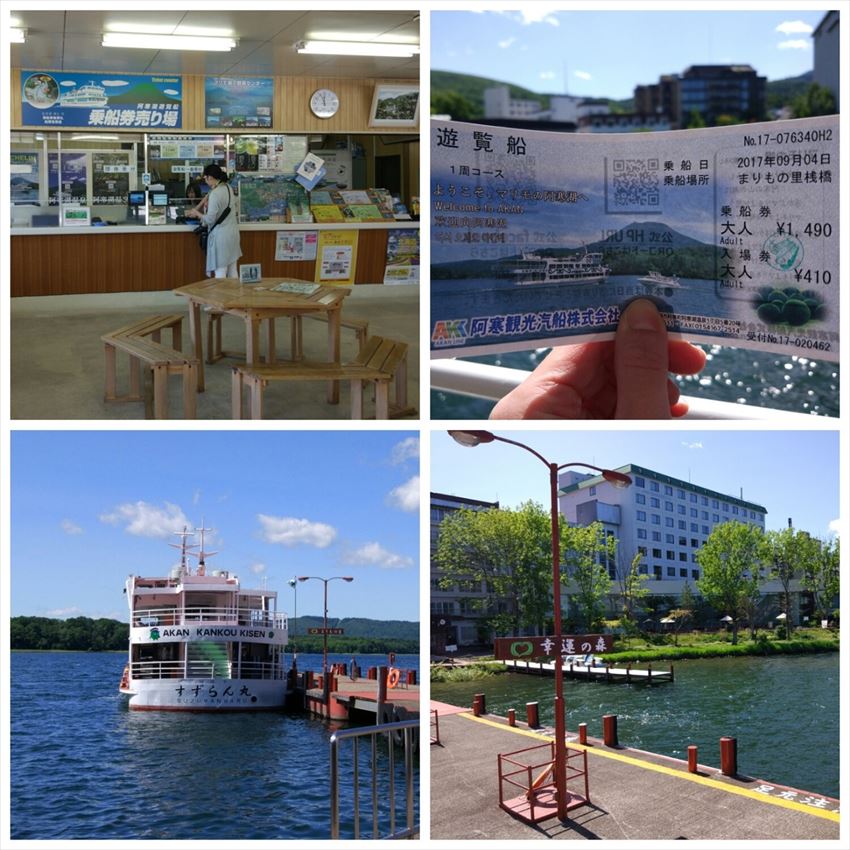 Now, I'm going to take you guys to a boat trip along the Lake Akan. After we walked along the Lake Akan, we visited the Marimo Exhibition and Observation center by boat.
The scenery of the Lake Akan and the Mount Oakan was so beautiful. Now, just let the photos do the talking.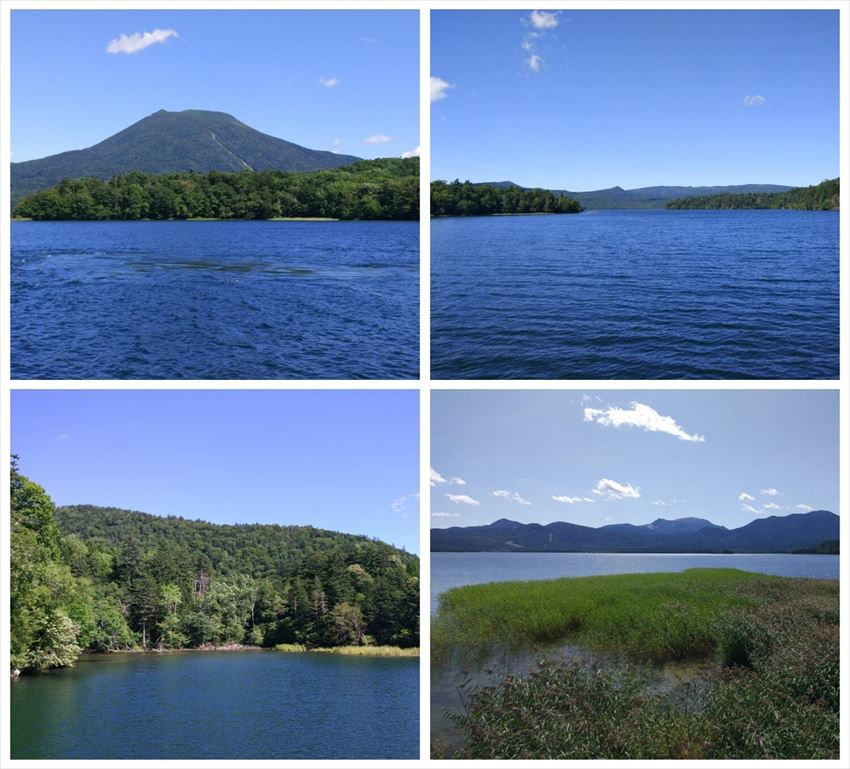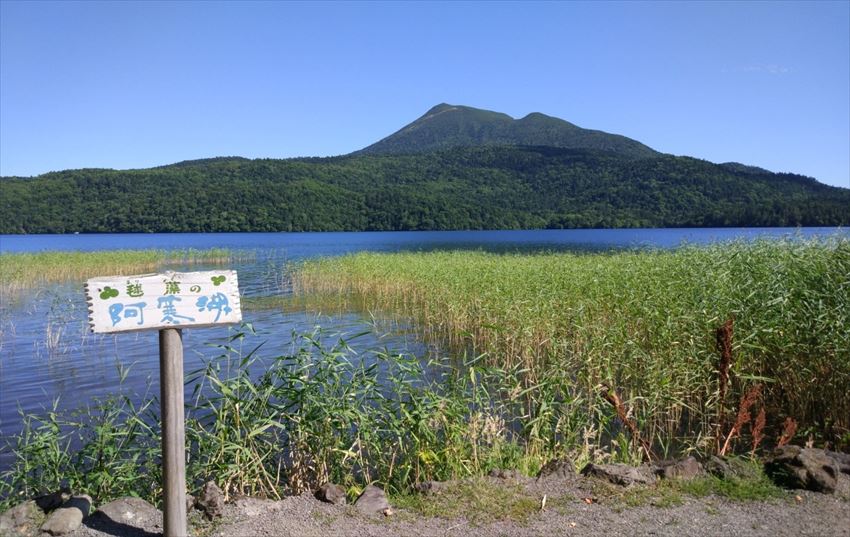 Isn't it beautiful?
Another Discovery: Marimo Exhibition and Observation center
After about 15-20 mins, we finally reached Marimo Exhibition and Observation center. Here, we can see the green alga in round shape. According to Kamio-san, Mari means green grass, Mo means round shape. So that's means Marimo means round green grass and they are so cute!




After visited the Marimo exhibition center, we were going back to the boat pier. During the boat trip, there was a toy capsule vending machine and I was trying to play it. It was100yen for one toy capsule. Surprisingly, when I turn the button of the vending machine, it gave me 5 toy capsules! Thanks for being so generous to us Hokkaido! 5 of us got our first souvenir from Lake Akan!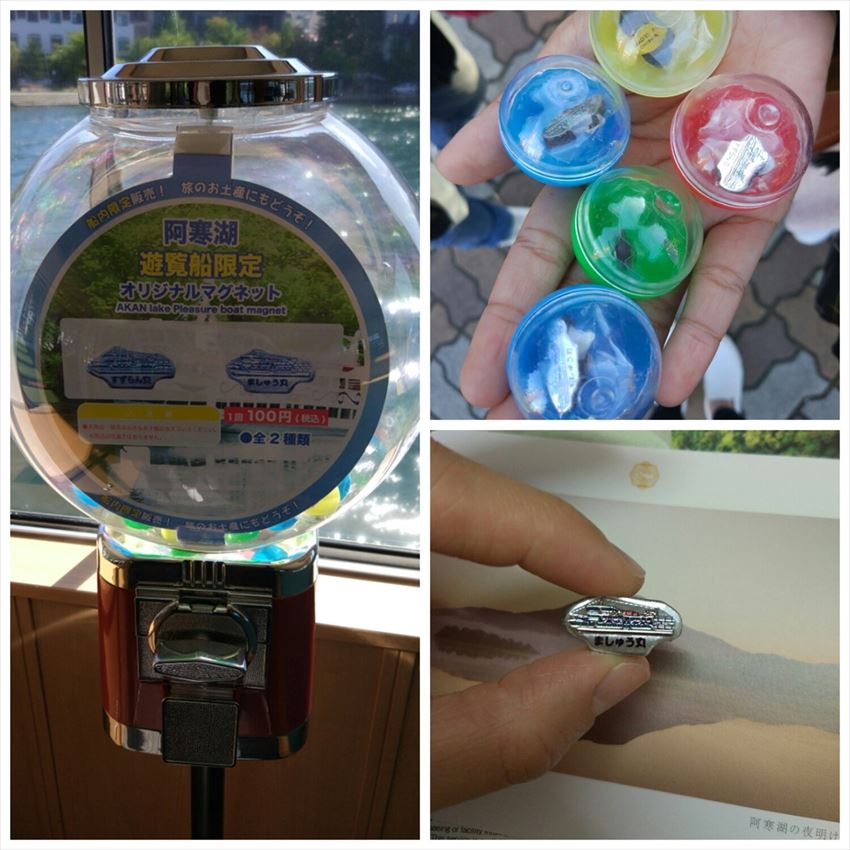 Eat at Restaurant Recommanded by Local People
After the boat trip, we had our lunch in a local restaurant which recommend by Emi-san. I had a Tempura set of Wakasagi. It was superb!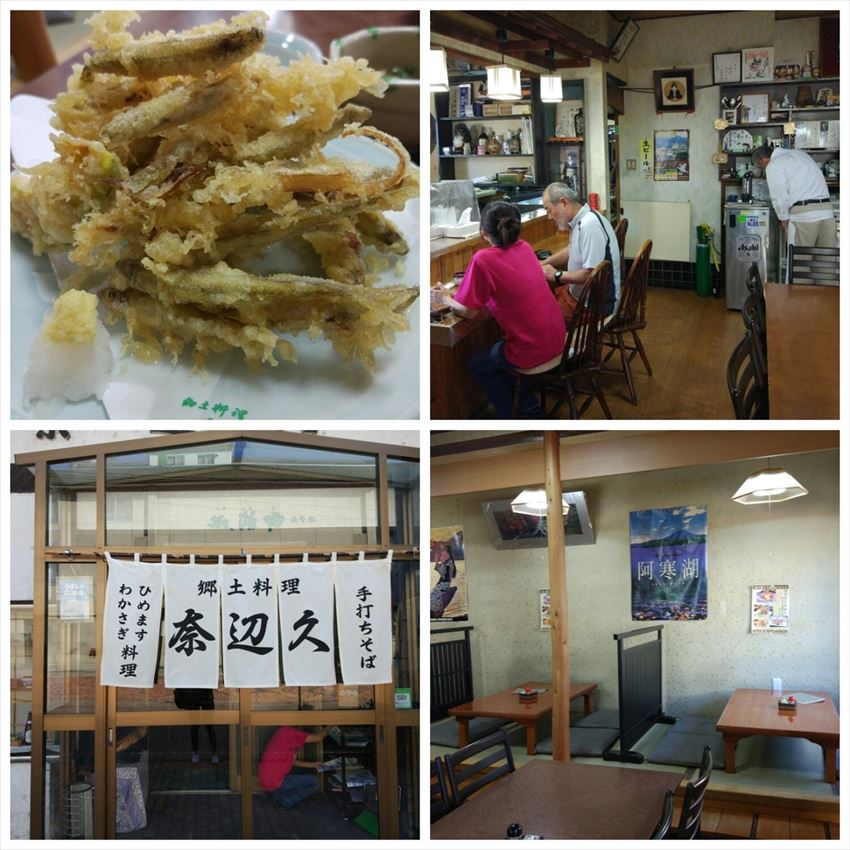 Know more about the Ainu Culture. A Deeper Japan.
After we had been fully feed, our next destination was Ainu Kotan. Ainu Kotan is a small village where you can experience about Ainu's culture. Ainu are an indigenous people who have lived throughout Hokkaido, including the shore of Lake Akan, since ancient days. In this village, there are a lots of hand crafts that made by woods and most of them were made by the shop's owners.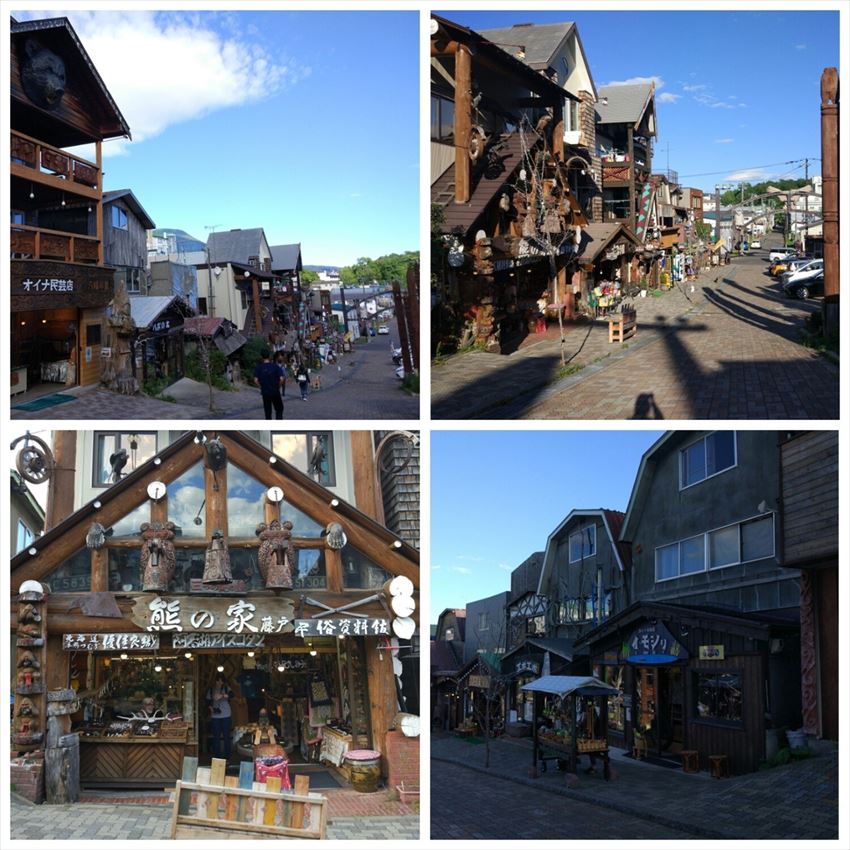 We walked around the village and learnt about Ainu's history and culture.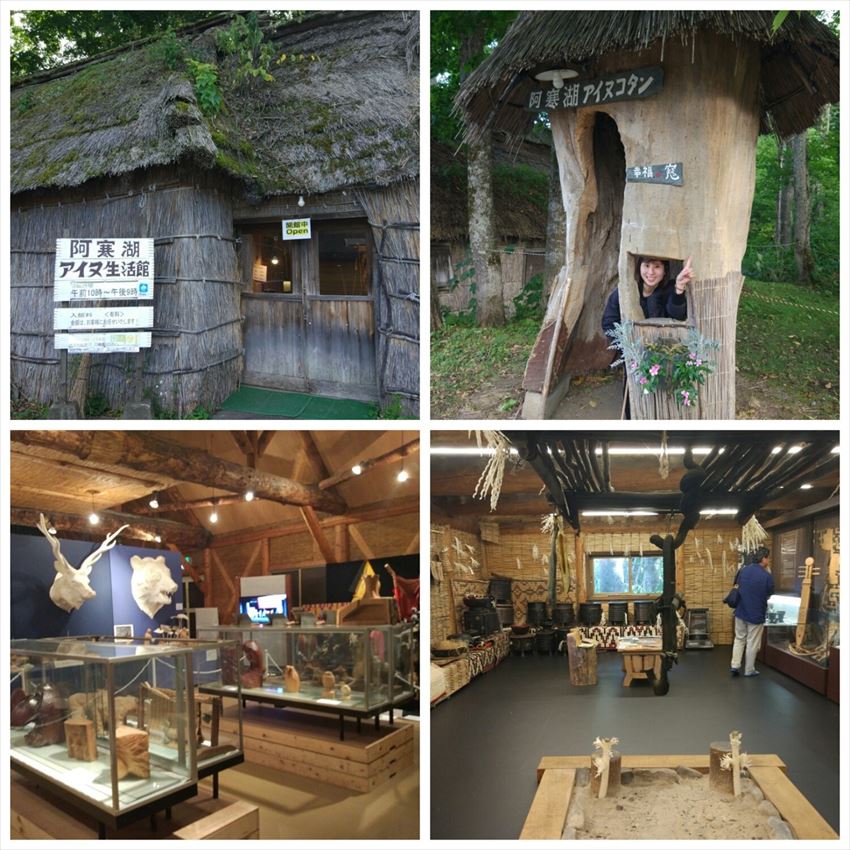 We went to Akanko Ainu Theater "ikor" to watch Ainu traditional Dance. We took this opportunity to learn about Ainu culture and the natural environment of Akan through the traditional dances of the Ainu people. In the last dance "Essahoho", people were dance in a circle and we got a chance to join in their dance. Is was so enjoyable and is a new experience!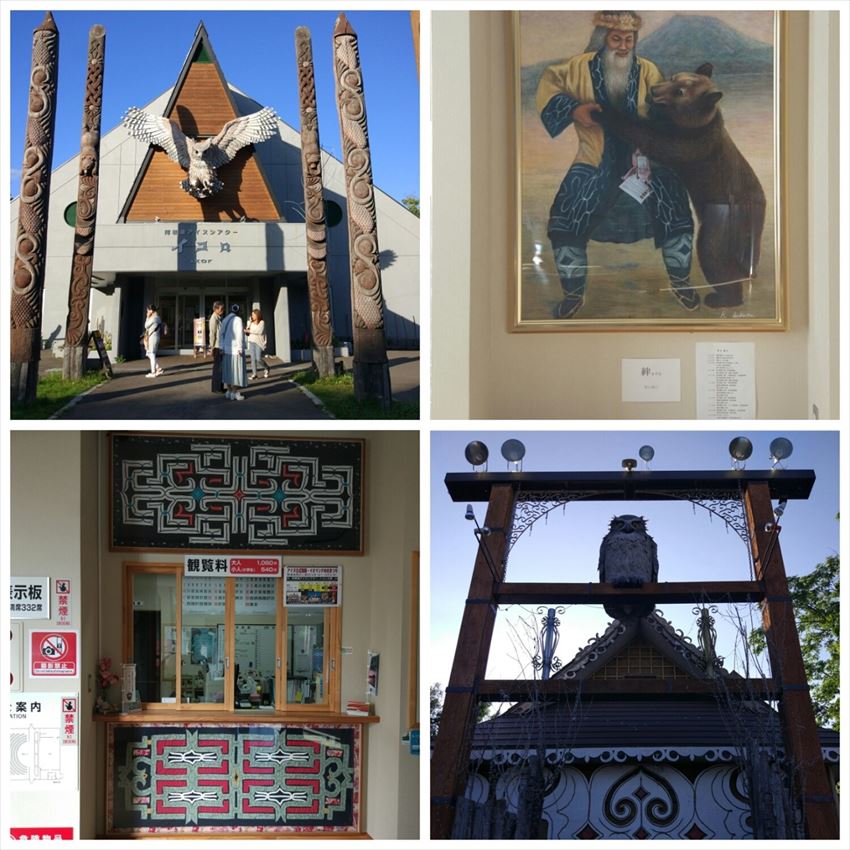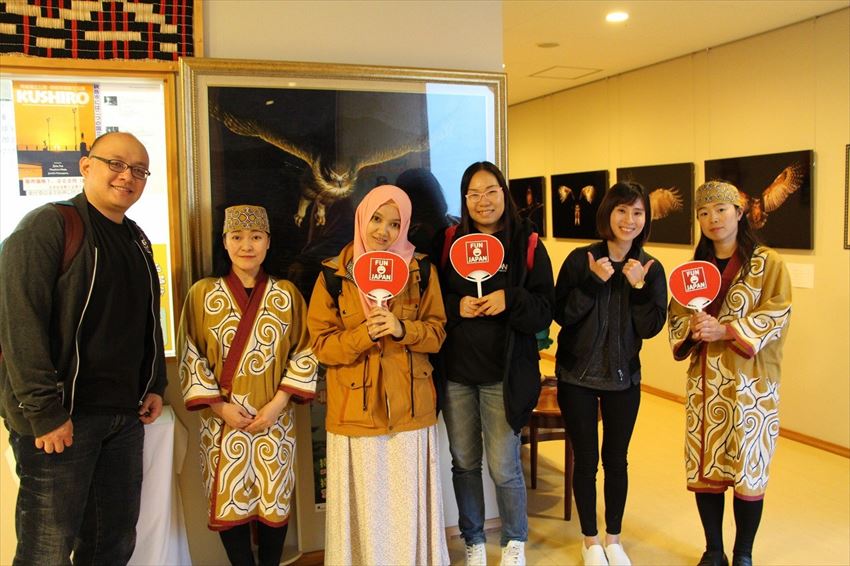 Us, with the gorgeous dancers after the show.
The Ultimate Hotel: Akan Yuku no Sato Tsuruga
After the show, we were check-in in Akan Yuku no Sato Tsuruga. We were greeted and had an awesome and warm hospitality by Mr Shigeru Takada (Executive Director International Sales of Hotel Tsuruga Group) and Mr Kensuke Takada (International Sales Desk and overseas guest relations). Yes, you are right, both of them are father and son. We were brought around to visit the hotel and had a nice tea session with them. I was amazed at the interior design of the hotel, it was like an art gallery itself. Mr Shigeru and Mr Kensuke were sharing their experience with us on what they had encountered during the hotel operation. We had a fun time with them!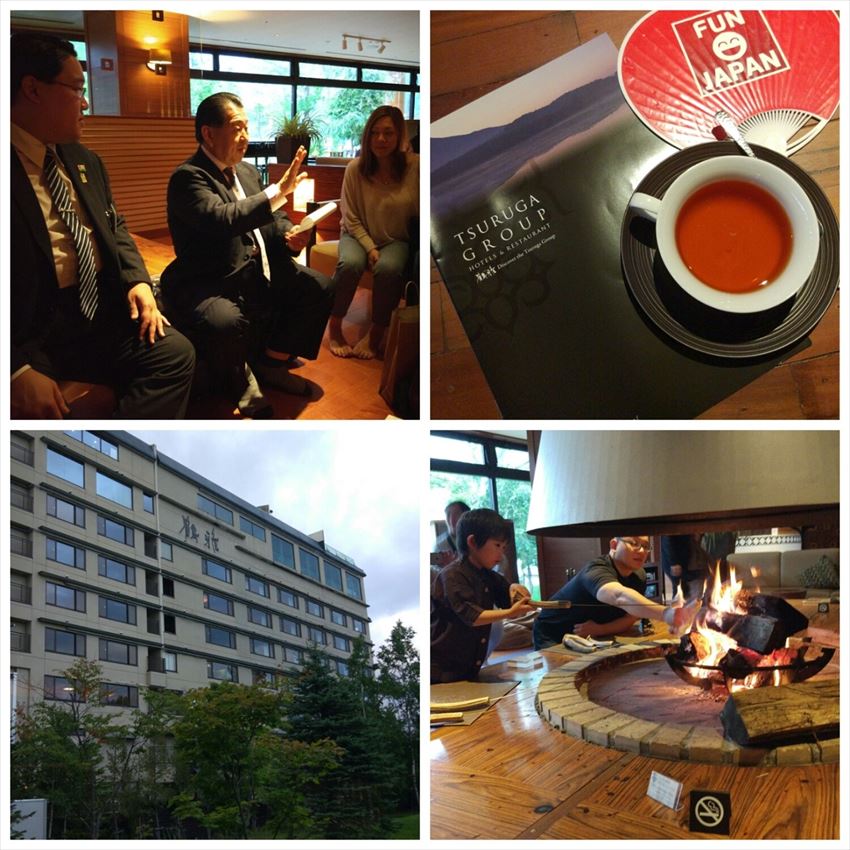 Had a photo inside the chilling cafe after tea session with Mr Shigeru and Mr Kensuke.
Ultimate Hospitality: Find the Best Pillow for Your best sleep.
We were brought to a pillow gallery after we chat with Mr Shigeru and Mr Kensuke. Yuku no Sato Hotel concerns about their guests and provides more than 10 types of pillows. All of us chose our own pillow. Hopefully we can have a good sleep!
After we choose our pillow, we were escorted by Mr Kensuke to our rooms. Our rooms are Japanese style room which cost about 40000yen per night. Wow wow wow!! This is one of the best stay throughout my whole trip. The room was so cosy and comfort. This was my room.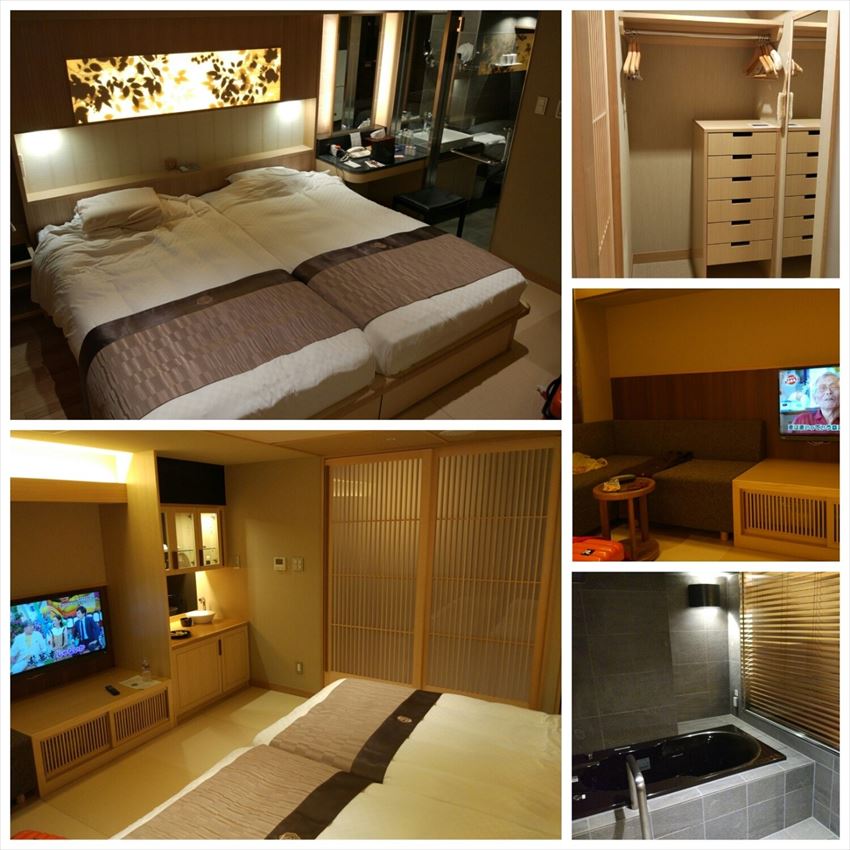 Food Heaven: Wide Selection of All Kinds of Food. All You can Eat!!!
After check-in in our room, we gather together for dinner in the hotel. There were more than 100 dishes served in the restaurant buffet, from Italian cuisine, Chinese cuisine to Japanese cuisine. I'm a happy girl now with extremely fully full stomach with the yummy foods!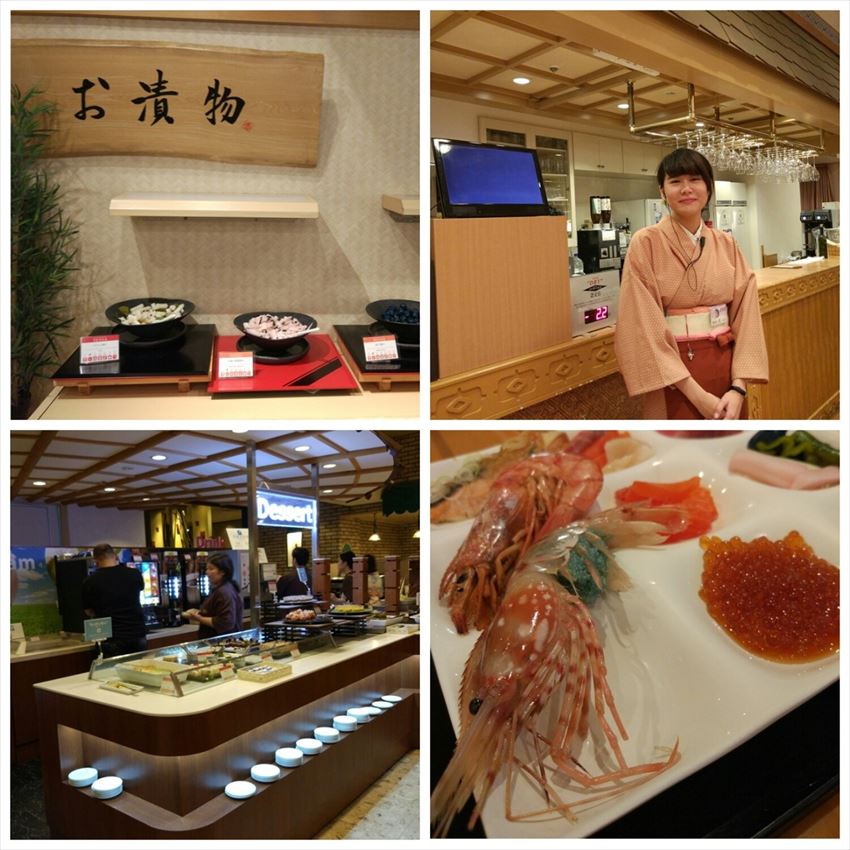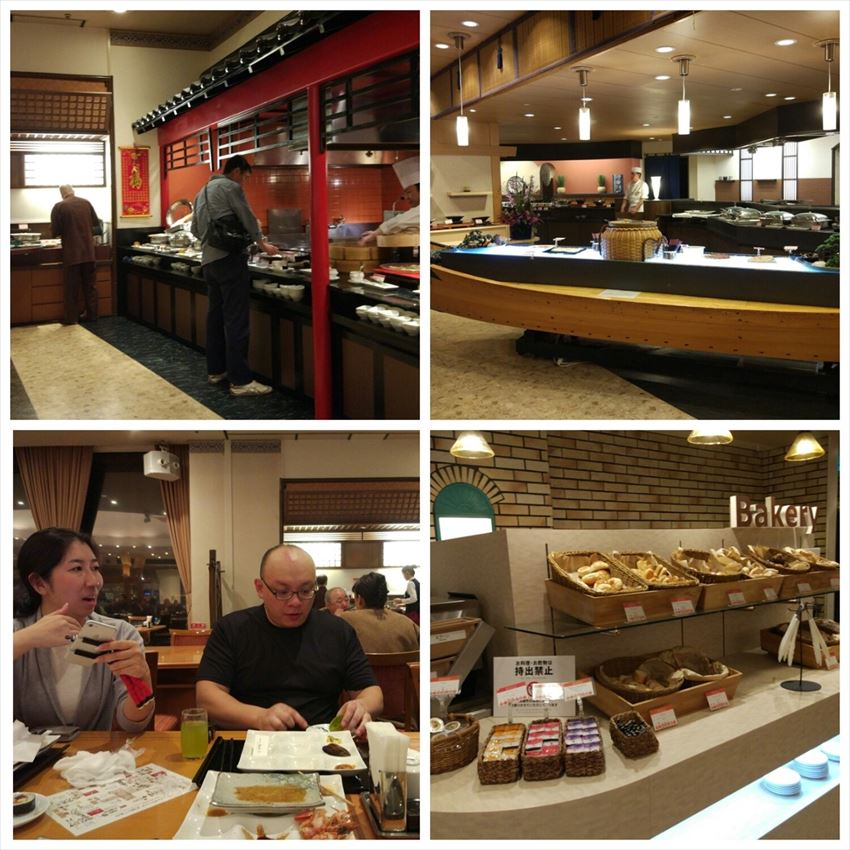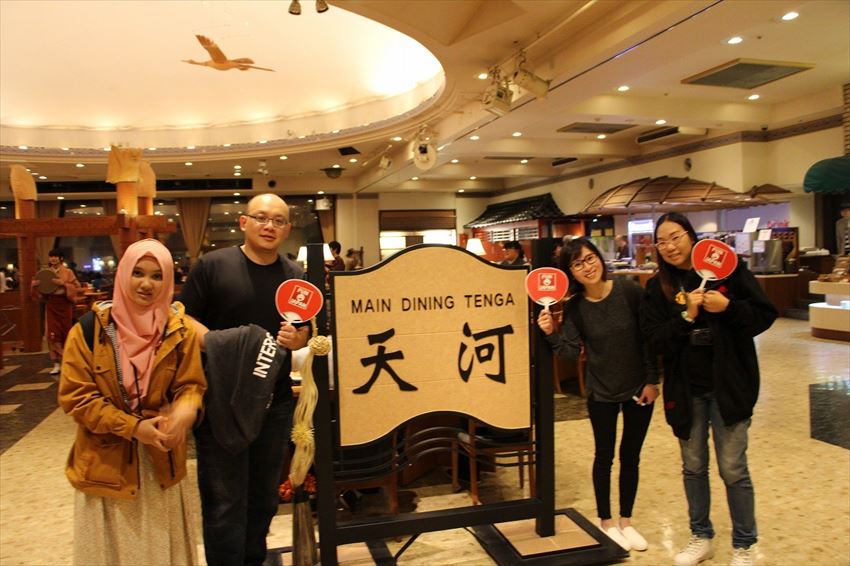 The restaurant of the hotel.


After the dinner, we went to a fire ceremony which was the Ainu traditional event held by the hotel. According to Mr Kensuke, the fire ceremony is for Ainu use to thank to God for the harvest and for prayer. In Ainu culture, they believe that the fire is the nearest way for the human beings to talk the God.

The Vice president of Ainu tribe was praying for all of us.
Everyone of us was giving a fire stick with fire on it and we walked about 3 mins to the Ainu village for the prayer. It was a new experience for me as I never had such a wonderful and eye-opening event before. It was a heart warming event that through this ceremony, we can feel how the Ainu appreciate the mother of nature and their culture.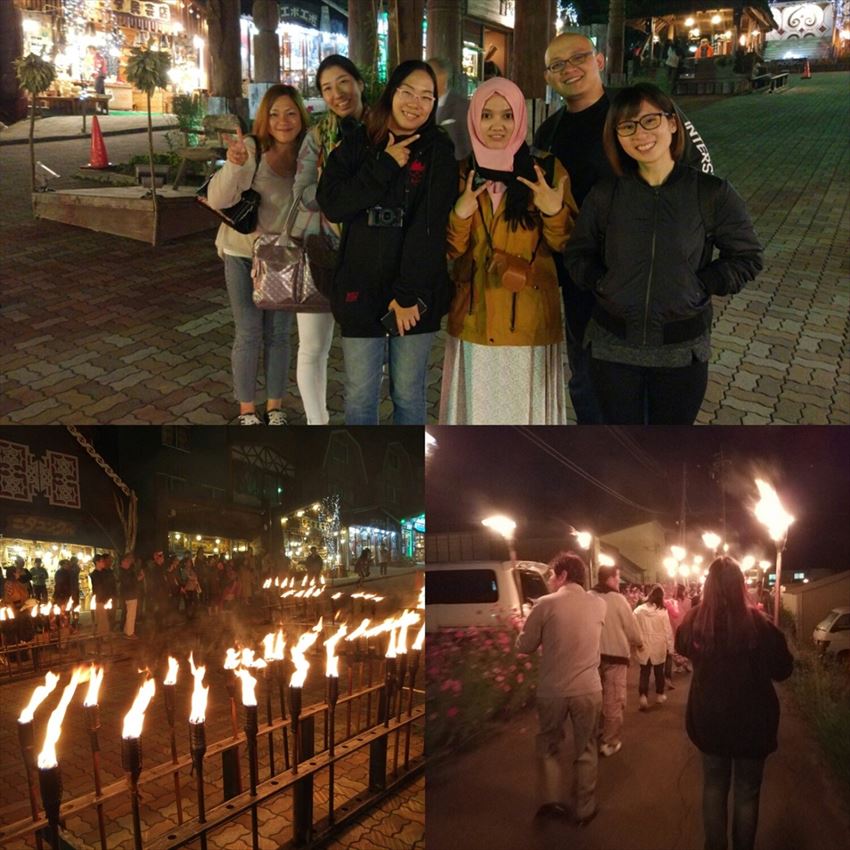 After the fire ceremony, we went back to our hotel. Me, Kwan-san and Priyanka-san decided to go for the stone spa which is a little treat by the hotel. Inside the stone spa, there are few rooms with different temperature. The purpose of the high temperature is to detox our body with sweats. We can't stay long in the stone spa room because we were sweating like crazy!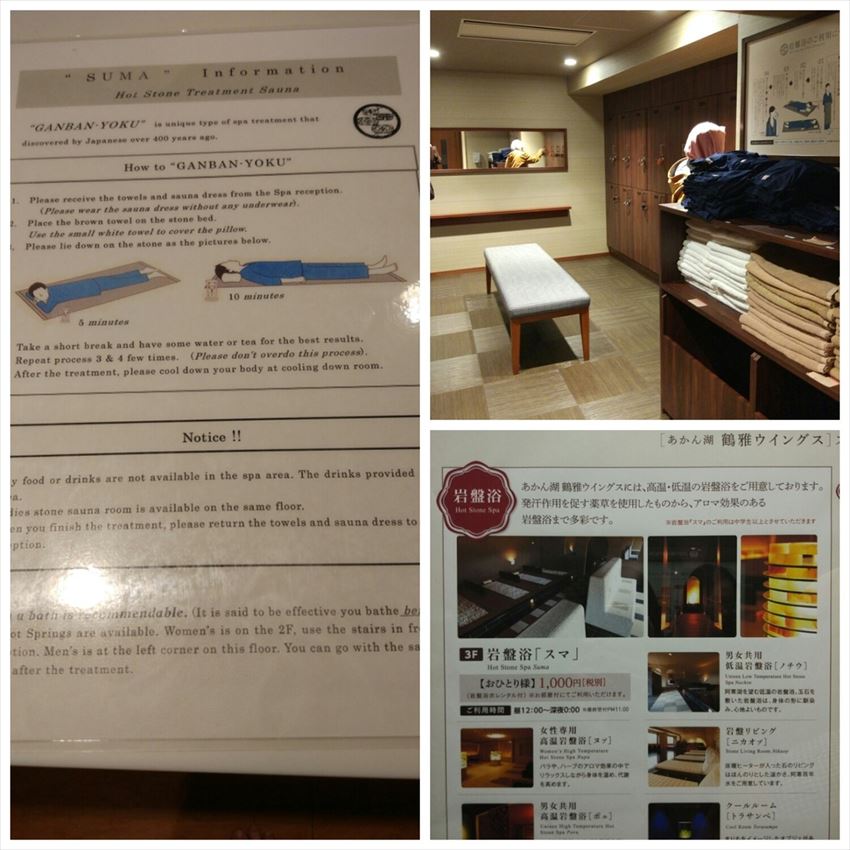 After the stone spa, we went to our rooms for bath and rest to call it a day!



~~~~~~~~~~~~~~~~~~~
The campaign that she won, is the following campaign.
https://malaysia.fun-japan.jp/Articles/2017/05/26/MY_20170601-Visit-Japan-Campaign7
Please bookmark and visit this page to know more about the latest campaign we have.
https://malaysia.fun-japan.jp/?category=Campaign
~~~~~~~~~~~~~~~~~~~