VJC Tohoku's 3 Recommended spot for snow viewing
Did you read the VJC Tohoku Facebook post before? From 18th February to 22nd February FUN! JAPAN staff has guided the participants from six countries to view the snow scenery at Tohoku area. This time, FUN! JAPAN will introduce three snow viewing spots of Aomori prefecture, Miyagi prefecture and Yamagata prefectures in Tohoku area which FUN! JAPAN visited during the winter.
1. Only available in winter! A trip to taste the snowy state with "Stove train" to fully enjoy Aomori!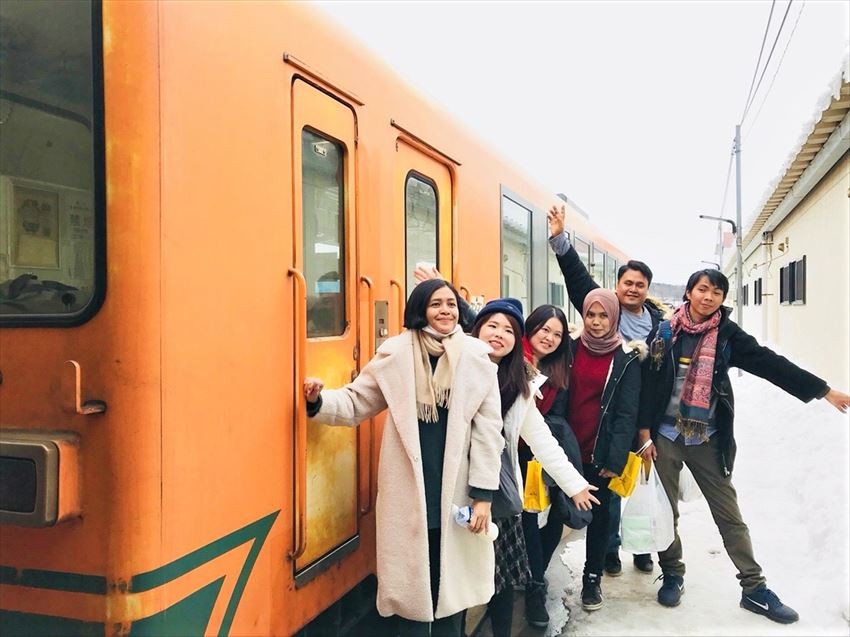 We went to a snowy Aomori prefecture and take the "stove train" which running on Tsugaru railway.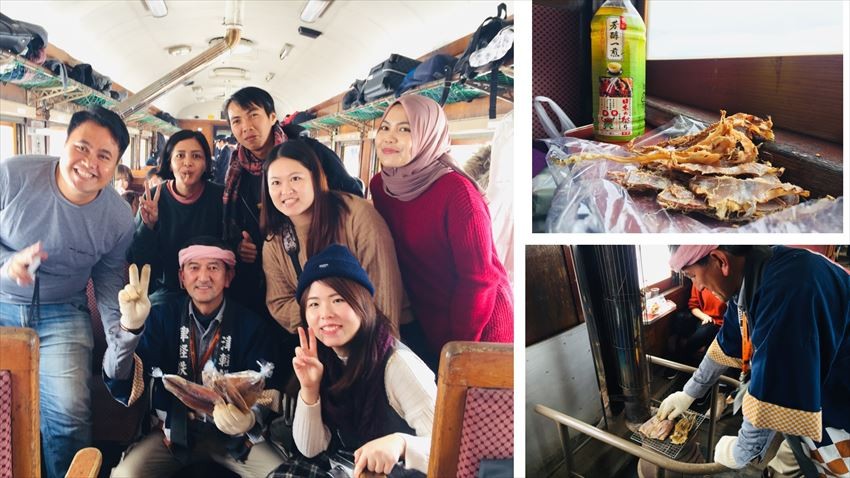 There are cuttlefish and souvenirs sold in the train. The sales promoter has grilled the cuttlefish for us at the spot.
While warming your body with the stove in the train, you can view the nice scenery which covered with white snow.
Stove train (Tsugaru Goshogawara station)
Address: 39, Omachi(Ji), Goshogawara-shi, Aomori prefecture.
Business day: 1st December – 31st March
Operating Hours: Only three roundtrips of stove train are operated daily. (In December, only 2 round trips available during weekdays and 3 round trips available for Saturday, Sunday and public holiday)
Fare: train fee + stove train ticket (400 yen)
2. Let's go to Sendai's most popular sightseeing spot, "Zuihoden"!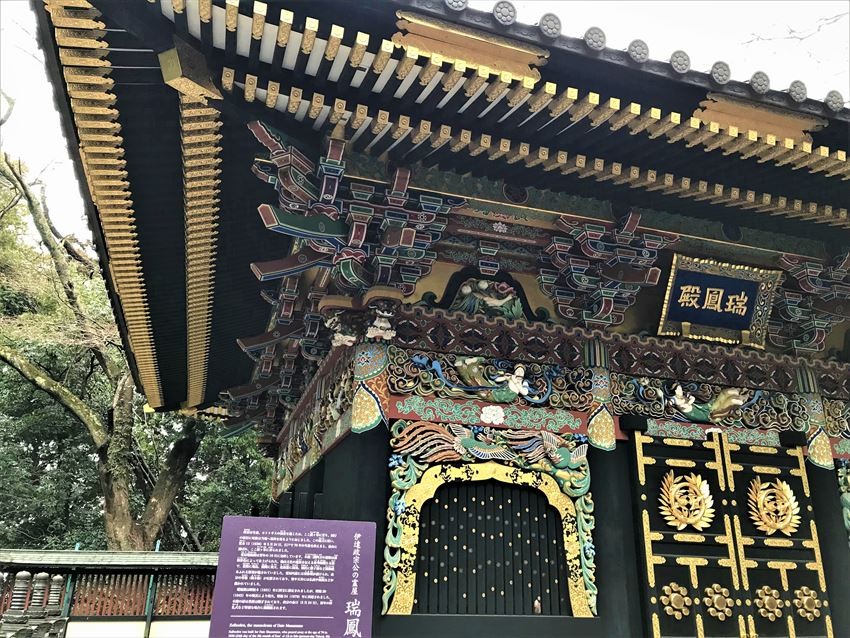 Zuihoden is a sightseeing spot which representing Sendai City and visited by many tourists. Let's check the direction to go there immediately.
There are map panel in Sendai Station to guide you the sightseeing spot in Sendai.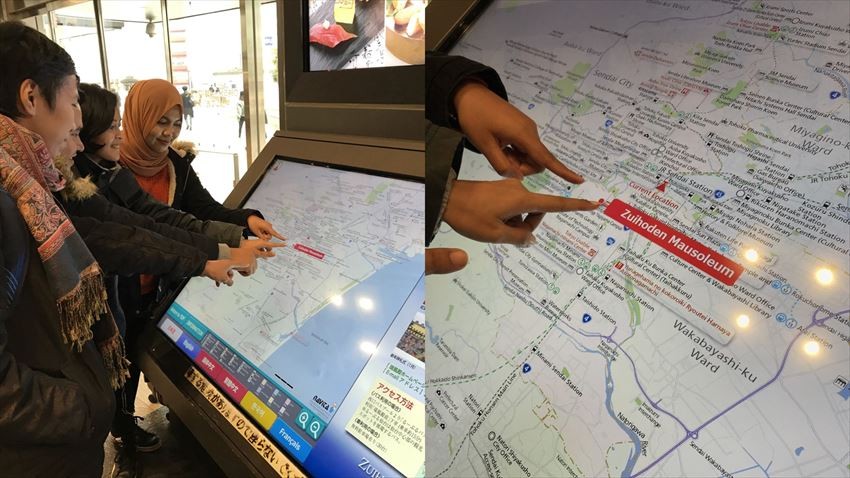 There is a large map panel at 2nd Floor in Sendai Station. Since the sightseeing spots are dotted on the map of the panel, you just need to touch the screen on the sightseeing spots where you wish to go, then there will be guidance pop out on the right side of the screen.

Zuihoden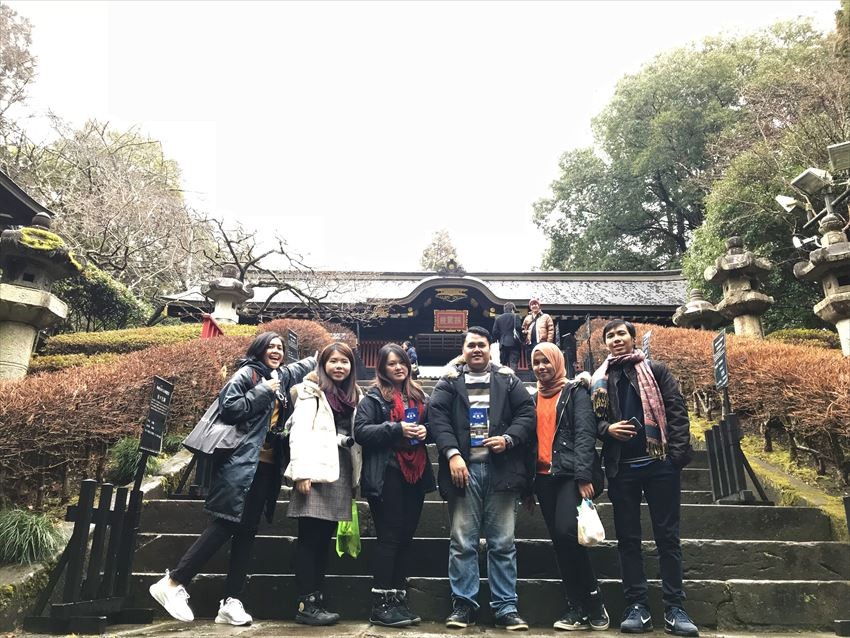 Zuihodo was built in the year 1637. It is also the mausoleum of Date Masamune, who is one of the most famous warlords of Sengoku period.
The gate that in front of us is "Nehan Gate". From here we can go inside by going through a side door.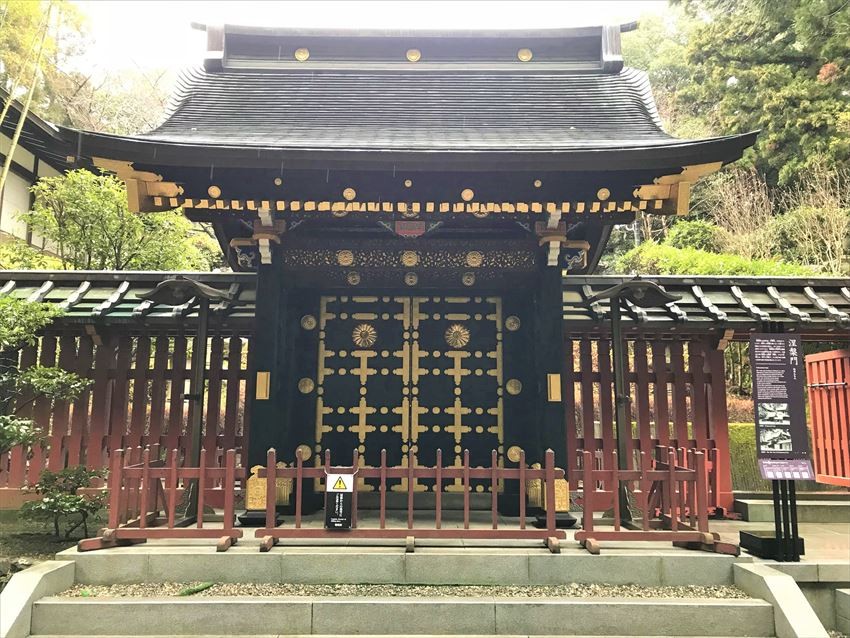 Since there is audio guidance available at Zuihoden, therefore many foreign tourists visit here.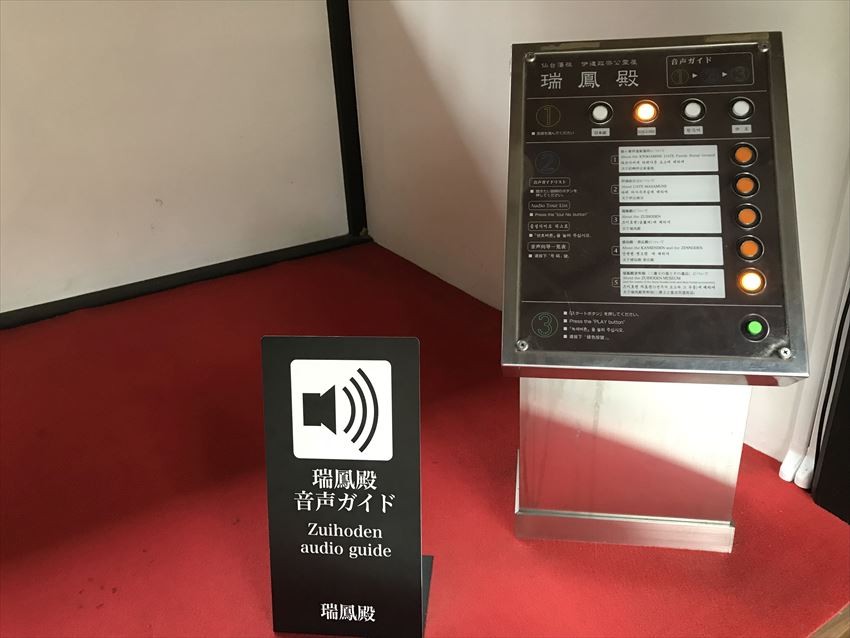 Then Zuihoden appears in front of us. The one which at the front of the hall of worship is called Tomon.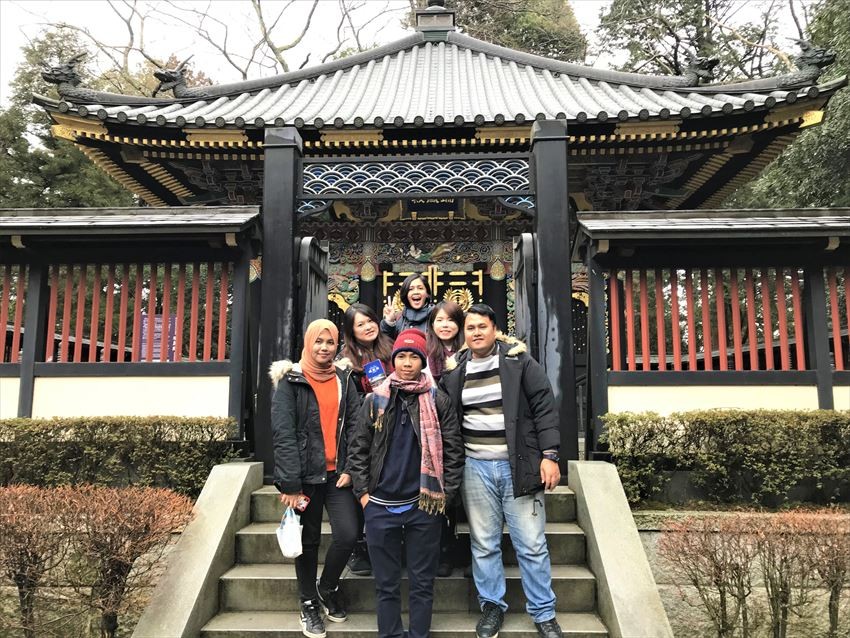 We now arrived at Zuihoden. It is so beautiful and I was really impressed. Zuihoden is surrounded by natural forest, where you can enjoy the scenery in each season such as plum flower in spring and autumn leaves in autumn.
Zuihoden
Address: 〒980-0814 23-2, Otamayashita, Aoba-ku, Sendai-shi.
Access:
-By bus:Take a bus from Sendai Station West Exit Bus Pool 16th stop Loople Sendai, get off at "Zuihoden" and take another 10 minutes' walk from the bus stop
-By taxi: 15 minutes by taxi from JR Sendai Station
Fee:  
-General and University student: 550 yen
-High school student: 400 yen
-Primary and secondary school students: 200 yen
Viewing Period: 1st February – 30th November 9:00-16:30, 1st December – 31st January 9:00-16:00
Closed: 31st December 
3.Ice monster! Zao's Jyuhyou(Frost covered tree) lighting up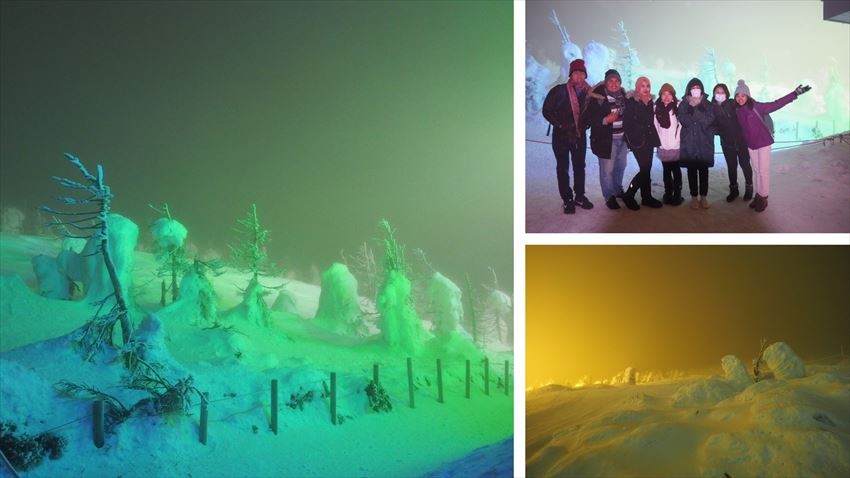 Jyuhyou is a must see popular attraction at Zao! You can see Jyuhyou while walking all the way from the last terminal station of Zao ropeway. You can take many fantastic photos  there. In the night, the jyuhyou with colorful lighting is fantastic and beautiful! It is wrapped in a fantastic atmosphere just like in a world of dreams.
Zao Ropeway
Address: 〒990-2301 229-3, Zao Onsen, Yamagata-shi
Period: 22nd December 2018 – 3rd March 2019
Round-trip fare: Adult 2,800 yen Children 1,400 yen
Time: 17:00 – 21:00 (Last trip's departure to upper direction is at 19:50)
[Survey] Traveling to Japan
Recommend