Ishinomaki in Sanriku, Japan: Enjoy flowers and views at Hiyoriyama Park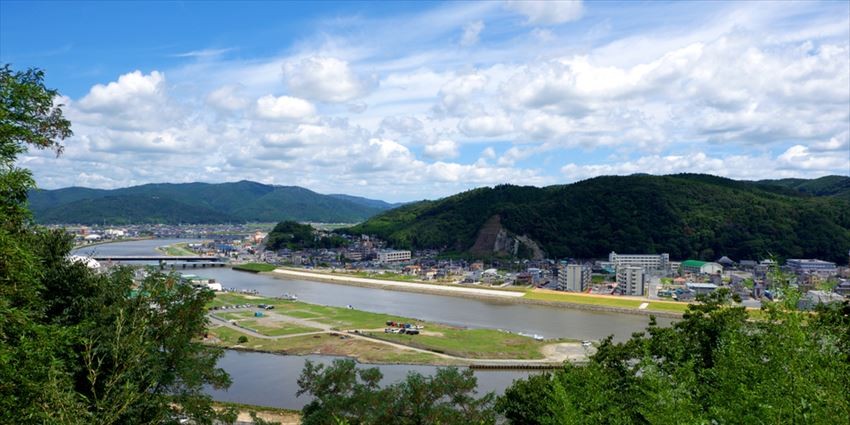 Hiyoriyama Park is located in the hilly area of the city center and offers a panoramic view of the city of Ishinomaki. It is a place where you can see the former Kitakami River flowing into the Pacific Ocean. On sunny days, beautiful peninsulas and islands across the sea can also be seen. We will introduce Hiyoriyama Park in this article.

HHiyoriyama Park in Ishinomaki is one of many place you can see Mount Hiyori in Japan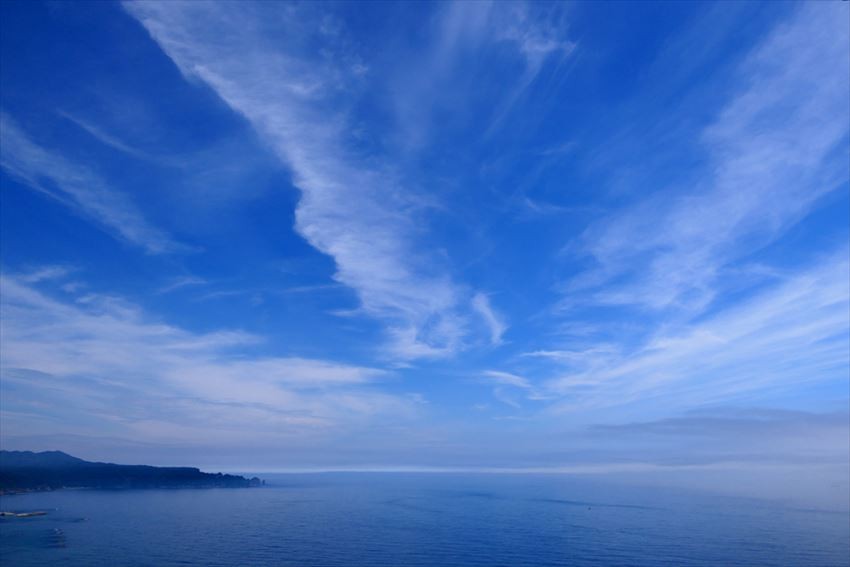 Mount Hiyori is a mountain that played an important role during the Edo period in observing the weather for the departure of the huge wooden ship "Sengokubune". Therefore, there are about 80 places in Japan where you can find Mount Hiyori. Hiyoriyama Park in Ishinomaki is just one of them. Now it has become a tourist attraction with beautiful views to enjoy.

Sakura at Hiyoriyama Park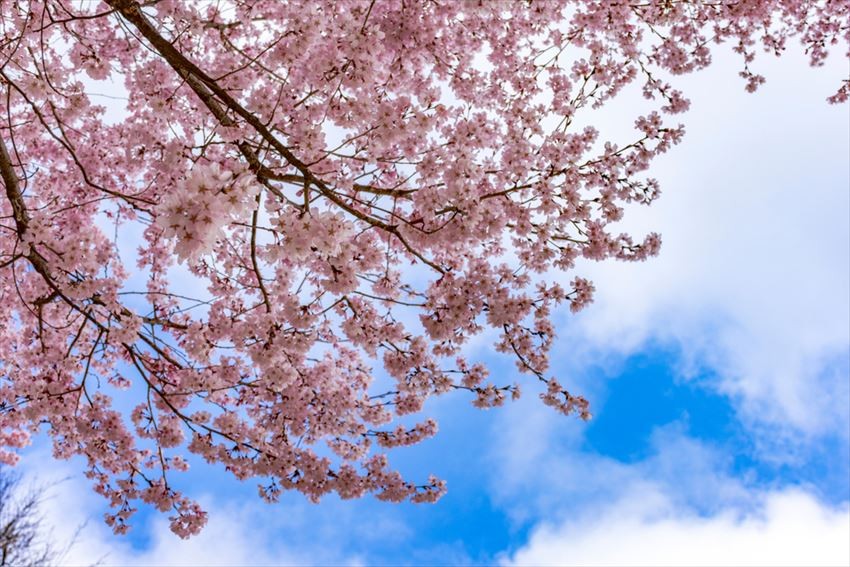 Hiyoriyama Park has been a cherry blossom landmark since the Edo period. The cherry blossoms that bloom in the background of the sea and Mount Zao seen at a distance are very beautiful. The cherry blossom trees that are planted here vary and include Somei Yoshino, Shidarezakura, Yaezakura, Yamazakura and so on. As many as 400 cherry blossom trees are planted in the garden. The best time of the year to see is around early to late April, depending on the weather conditions. There are also illuminations of cherry blossoms in the dark at night.

Azalea at Hiyoriyama Park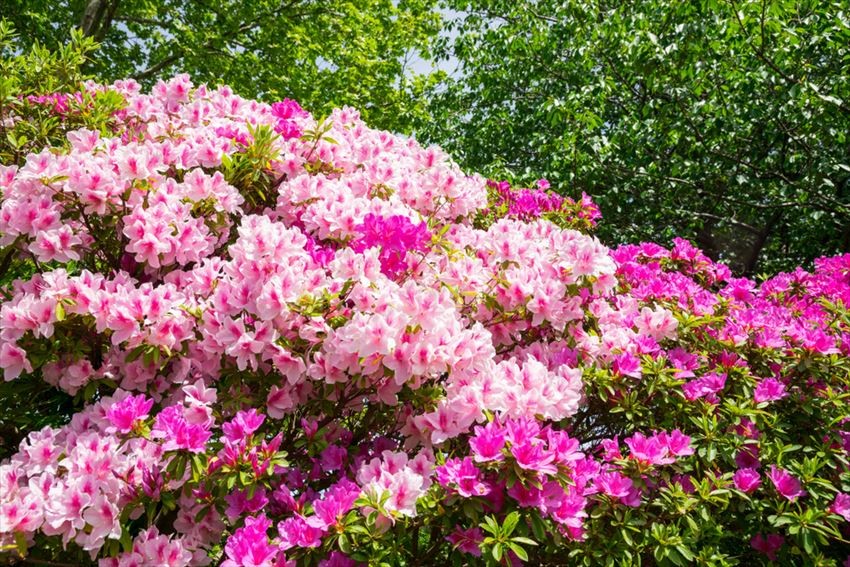 Mt. Hiyori was developed as a park with azaleas planted in the early Taisho period. As the 1st year of Taisho Period is 1912, the park was built more than 100 years ago. The best time to see azaleas at Hiyoriyama Park is from mid to late May. Each year, around 460 colorful azaleas bloom.

The monument of Matsuo Basho in Hiyoriyama Park

Mount Hiyori of Ishinomaki in Sanriku is a place visited by many poets and writers such as Matsuo Basho, Kenji Miyazawa and Ishikawa Takuboku. For this reason, there are monuments built in Hiyoriyama Park. Matsuo Basho, who visited here with his disciple, Kawai Sora, in June 1689, wrote about the visit in the diary as well.

Tourist Spots Near Hiyoriyama Park in Ishinomaki

There are various spots around Hiyoriyama Park. The Kashimamiko Shrine is a shrine listed in the statute book of the Heian Period. In addition, it was revealed by excavation that there was a castle once near this park. In the place, a monument for the castle is built. To add, there is also a museum of famous cartoonists in a unique building. It's worth checking out as well if you are in the area.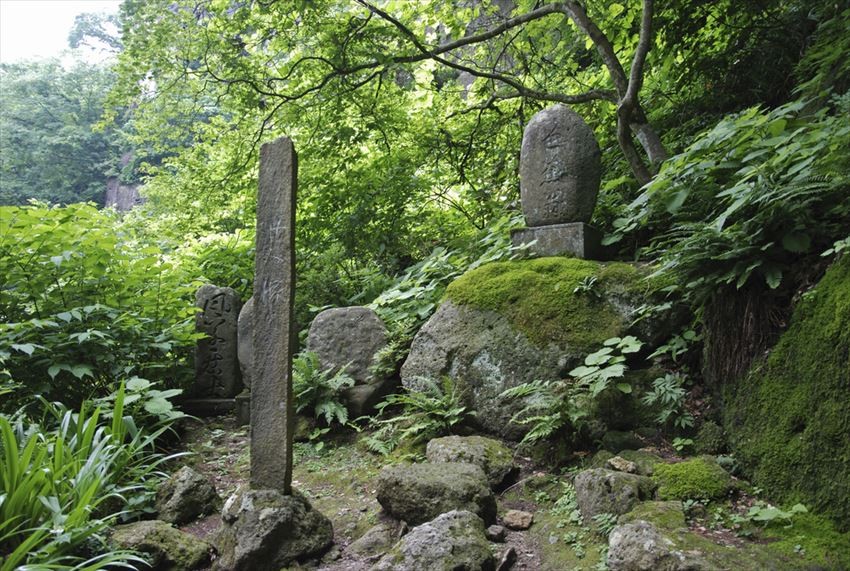 Admission Fees and Opening Hours & Access to Hiyoriyama Park

Entering Hiyoriyama Park is free of charge. The park is open 24 hours a day. To access Hiyoriyama Park, you need to take a 20-minute walk from the Ishinomaki Station of the Senseki Line / Ishinomaki Line. If you want to go by airplane, please take the Sendai Airport Access Line at Sendai Airport for about 26 minutes to arrive at Sendai Station. Then transfer to Senseki Line at Sendai Station and you will arrive at Ishinomaki Station in about 60 minutes.

Spot information
Spot information: Hiyoriyama Park

Address: 2-1-10 Hiyorigaoka, Ishinomaki, Miyagi 986-0833
Access:
Take a 20-minute walk from Ishinomaki Station
About a 60-minute ride on Senseki Line going from Sendai Station to Ishinomaki Station. Then get off and walk for 20 minutes. 
Take a 26-minute ride on Sendai Airport Access Line going from Sendai Airport to Sendai Station. Transfer to JR Senseki Line at Sendai Station and you will arrive at Ishinomaki Station in about 60 minutes. Then walk for 20 minutes.
[Survey] Traveling to Japan
Recommend