3 Recommended Hotels Ideal for Sightseeing in Matsushima, Japan!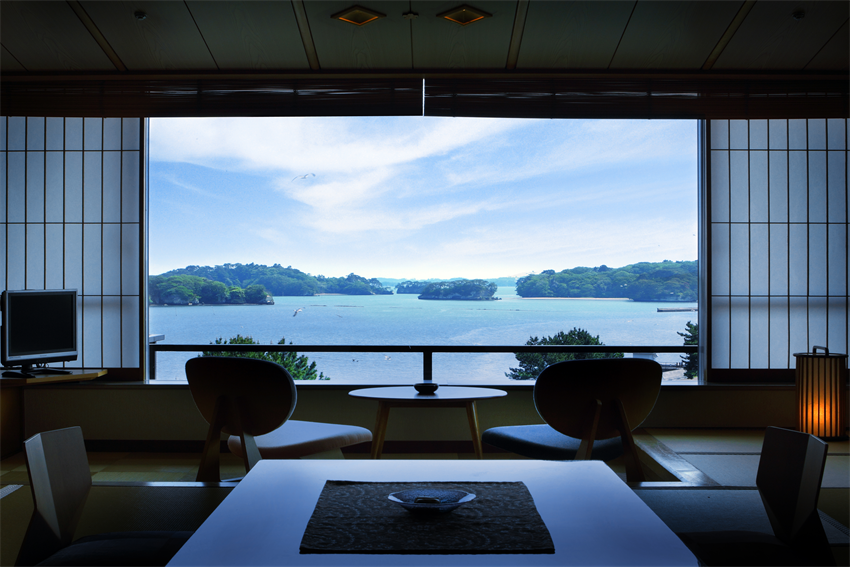 To fully enjoy the scenery of Matsushima, one of the Nihon Sankei (Three Best Views of Japan), it is recommended to take a leisurely view from the room of a hotel and compare the difference between scenery in the morning, afternoon and evening. In this article, we will introduce three recommended coastal hotels with a wonderful view of Matsushima.

A water garden with an area of more than 23,000㎡: Matsushima Ichinobo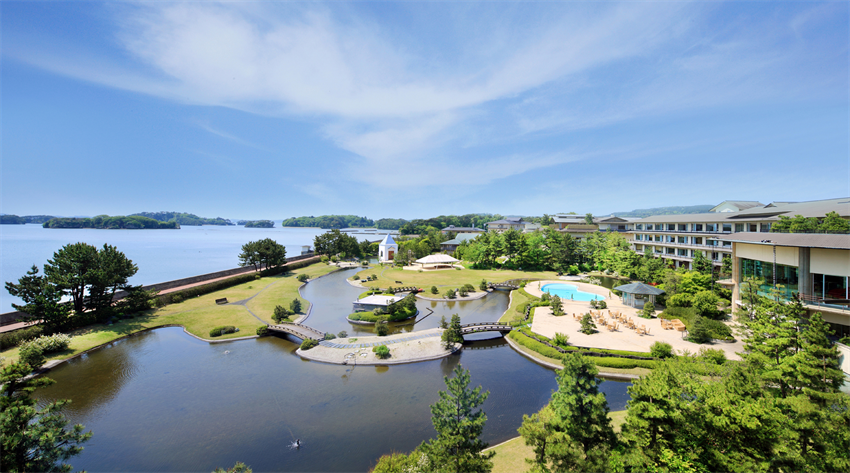 Matsushima Ichinobo is an all-inclusive style hotel where guests can enjoy various activities (garden walks, glass museums, bedrock baths, etc.), drinks offered in breakfast, dinner and lounge, snacks, sweets and more! It is a hot spring resort with panoramic views of the 23,000 square meters water garden and Matsushima Bay which you can enjoy in all rooms and an open-air bath on the top floor. In addition, you should not miss the "Minamisanriku Ichiban-ya" on the lobby floor. You can buy original sake, seasonal sweets made in Ichinobo and delicious food from Matsushima in Sanriku and Miyaji of the Tohoku region. 

Spot information
Spot name: Matsushima Ichinobo

Street address: 1-4 Hama, Takagi, Matsushima-machi, Miyagi-gun, Miyagi 981-0215
Access: About a 15-minute walk from JR Matsushima Station
Wi-Fi: Free Wi-Fi is available in the entire building
Language: English-speaking staff are available
Credit cards: OK
Resort Hotel in Matsushima: Hotel Matsushima Taikanso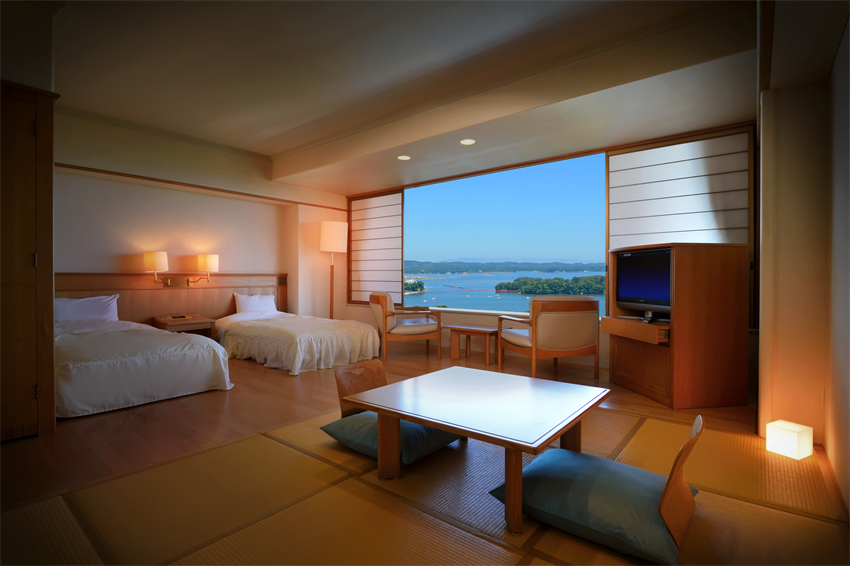 Hotel Matsushima Taikanso is a resort hotel surrounded by the sea and greenery, built on the high ground of Matsushima, one of the Nihon Sankei. Here, you can have spacious rooms with a superb view of Matsushima Bay and open-air baths with a sense of openness, enjoying a luxurious stay in the hotel. In addition, the Japanese, Western, Chinese-style buffet dishes, which use a lot of seasonal vegetables and fresh seafood from Miyagi Prefecture, are also popular. Hotel Matsushima Taikanso has a high reputation that it has been published in the Michelin Guide Miyagi Special Edition. Please enjoy the best accommodation experience here.

Spot information
Spot name: Hotel Matsushima Taikanso

Street address: 10-76 Inuta, Matsushima, Matsushima-machi, Miyagi-gun, Miyagi-ken 981-0213
Access: About 5 minutes by private shuttle bus from JR Matsushima-Kaigan Station
Wi-Fi: Free Wi-Fi available at front desk, lobby and rooms in East Wing only
Language: English, Chinese and Korean-speaking staff are available
Credit cards: OK
All rooms with ocean view: Hotel Ubudo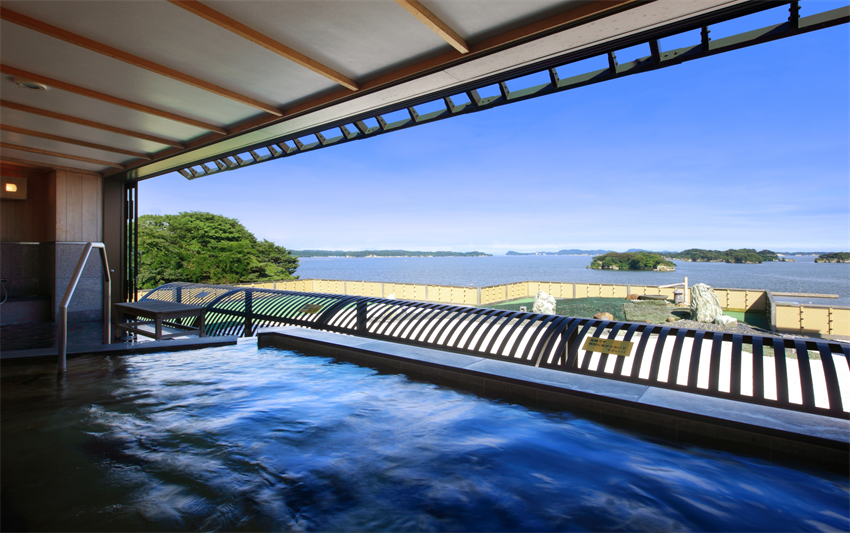 Hotel Ubudo is a luxury hotel that monopolizes the beautiful scenery of Matsushima. All of its 26 rooms have an ocean view, and you can choose from Japanese-style rooms with an open-air bath and Western-style rooms with an Asian taste. In addition, you can have a luxurious Japanese course meal which uses plenty of fresh food ingredients from Matsushima or Miyagi Prefecture. Other facilities at the hotel include a spa where you can enjoy a facial treatment and foot massage, and a souvenir shop where you can buy Matsushima's specialty products. These shops will never let you get bored.

Spot information
Spot name: Hotel Ubudo

Street address: 5-3-Higashihama, Matsushima, Matsushima-machi, Miyagi-gun, Miyagi 981-0213
Access: About a 10-minute walk / 5 minutes by shuttle bus (reservation required) from JR Matsushima Station 
Wi-Fi: Free Wi-Fi is available in the entire building
Language: English-speaking staff available
Credit cards: OK
[Survey] Traveling to Japan
Recommend