Fuji Subaru Line: the highway between Lake Kawaguchi and 5th Station of Mount Fuji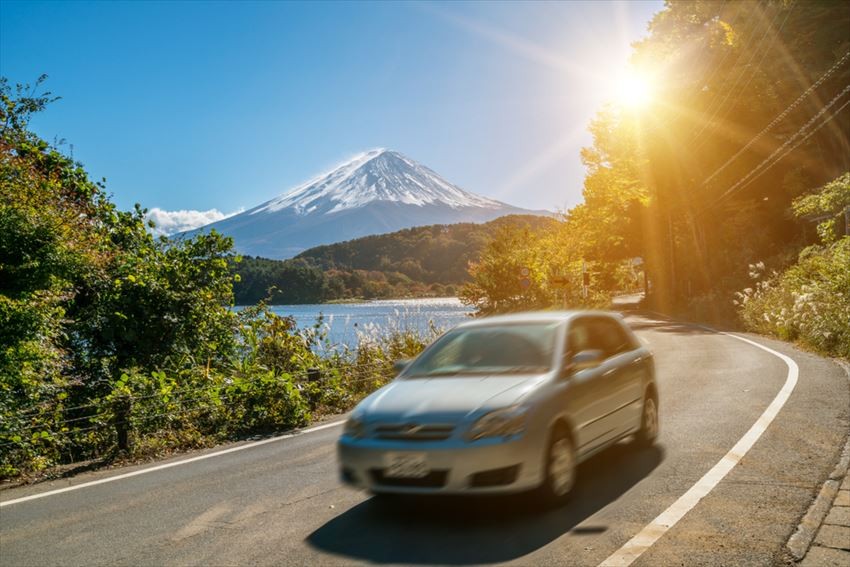 Fuji Subaru Line is a popular driving route connecting Lake Kawaguchi and Mt. Fuji 5th Station. You have to pay the toll, but at a stretch you can climb the hill by car to 2,300 m above sea level. On the manner you'll see Mt. Fuji's beautiful natural beauty. The Fuji Subaru line terminus is the 5th station where the Fuji Jukai and the Fuji Five Lakes can be overlooked.

About Mount Fuji Subaru Line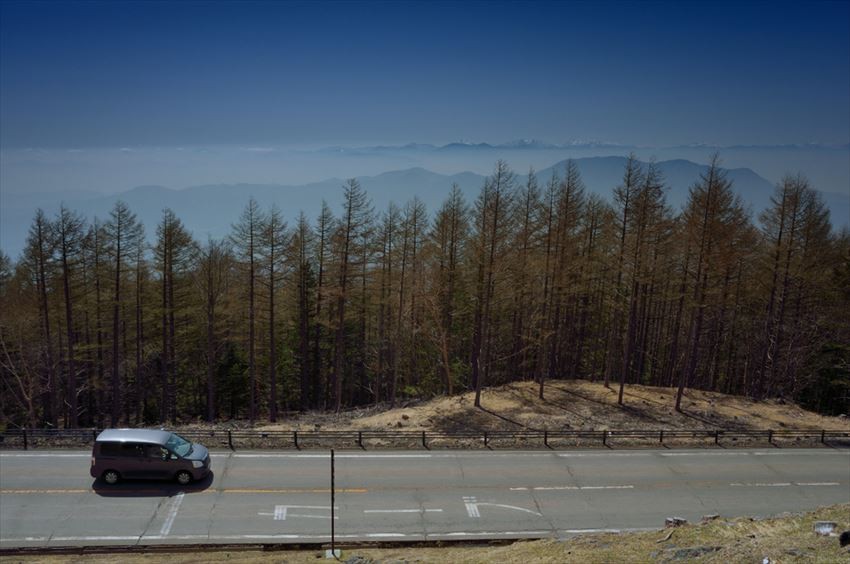 The Fuji Subaru line is about 30 km long and it takes about 40 minutes from the tollgate to the Mt. Fuji 5th Station. You can immerse yourself along the course in the beauty of nature like Mt. Fuji, the forest at the foot of Mt. Fuji, and the Fuji Five Lakes. Here, driving highway sightseeing is a very distinct experience from mountaineering experience.

By the way, at the terminus "the 5th Station", you will find the Trail Head of a popular mountain trail called "Yoshida Trail" with many tourist attractions such as stores, restaurants, observation decks, etc.
Highlights of Mount Fuji Subaru Line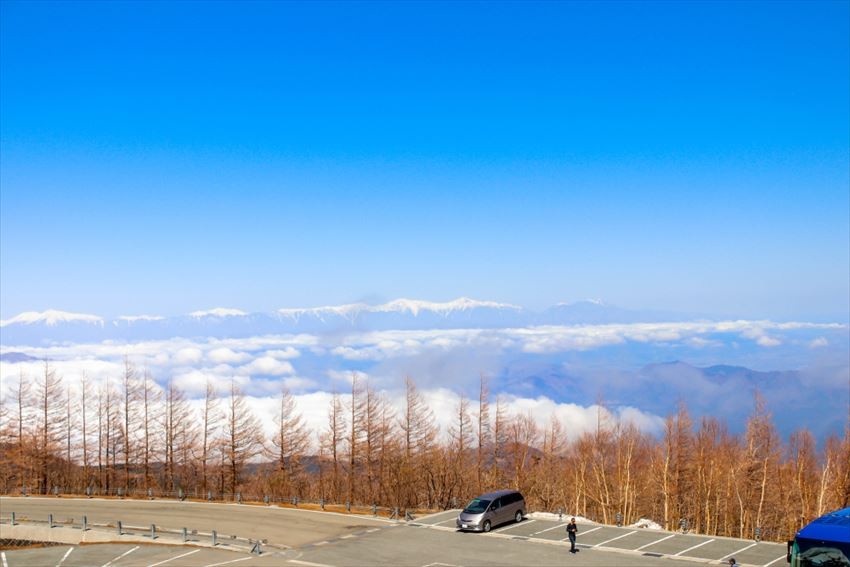 The Fuji Subaru Line has two highlights. One is the five distinct elevation observation places where you can ignore the countryside. At each observation point there is a car park so you can stop by and take a drive break.

Another highlight is the Melody Road, specially built so that when the tires rub against the path, you can hear a "melody." You might hear a nursery rhyme melody "Fujiyama" for about 20 seconds if you cross the highway at about 60 km / h. You can enjoy at a "higher listening quality" by closing the car windows while driving.

Opening hours and tolls of Fuji Subaru Line
Opening hours of Fuji Subaru Line vary depending on the season. It usually opens from around 9:00 to 17:00. During the climbing season from July to August, it opens 24 hours a day. In spring and autumn, it even opens from 3:00 in the early morning. The toll for ordinary cars is 2,060 yen; for mini cars and motorcycles is 1,640 yen.
Be careful ! Fuji Subaru line may be closed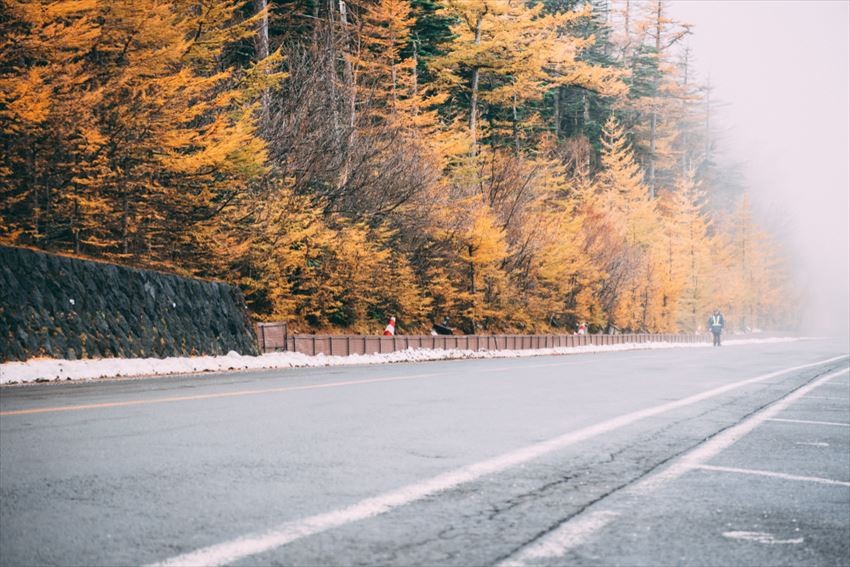 The line from Fuji Subaru is available throughout the year. Under poor weather, such as typhoons and snow, or when an event is taking place, it can be closed. Please check the traffic circumstances on the official website in advance.

Moreover, private cars can not pass during the climbing season from July to September owing to congestion alleviation in practice. However, there are no issues with sightseeing or mountaineering as shuttle busses and taxis are permitted to pass.

▼Please check for latest information of Fuji Subaru line on its official website as belowed:
http://subaruline.jp/state.php
Access to Fuji Subaru Line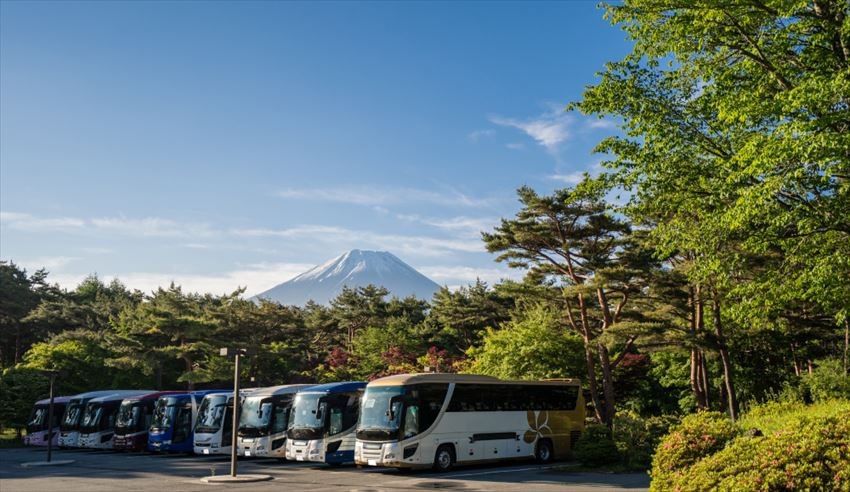 There are two ways to access: by (rental) car or bus. There are lots of car rentals throughout Japan. The nearest ones are around Kawaguchiko Station. If you choose to take buses from Tokyo, there are non-stop expressway buses departing from Shinjuku Station. Or if you want to go to Kawaguchiko Station, you can also take buses heading for the Mt. Fuji 5th Station.
Spot information
Spot name: 

Fuji Subaru Line

Street address: 401-0301 

Yamanashi Prefecture, Minamitsuru-gun, Fujiyoshida-shi, Fujikawaguchiko-machi, Funatsu

Access:

50 minutes by route bus from Kawaguchiko Station; 150 minutes by expressway bus from Shinjuku Expressway Bus Terminal
[Survey] Traveling to Japan
Recommend