Shosenkyo Gorge in Yamanashi Prefecture : one of Japan's finest valleys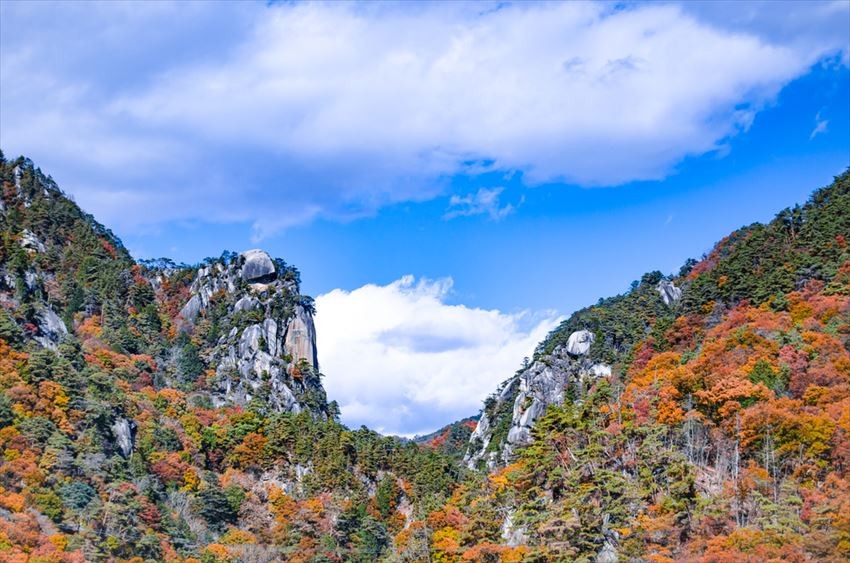 Shosenkyo Gorge is located in Yamanashi Prefecture and well-known as the most beautiful valley in Japan. The valley, which spans about 5 km, has numerous attractions such as scenic cliffs, rocks, odd stone and waterfalls. In addition, Shosenkyo Gorge also has a promenade where you can enjoy the fabulous nature views of the valley.
About Shosenkyo Gorge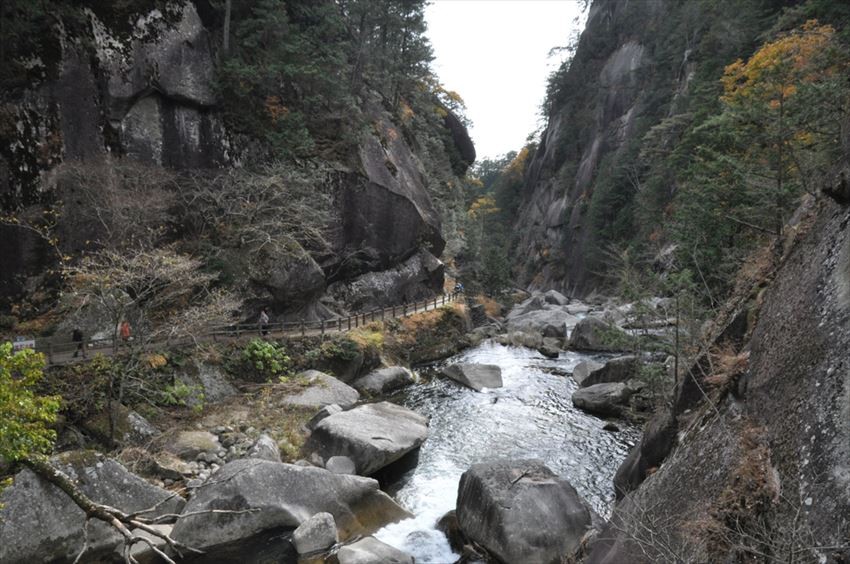 Shosenkyo Gorge, located in the northern part of Kofu City, is a popular tourist attraction that has been selected as a special scenic spot of the country. The river has been shaving granite into a valley over a long period of time. You can admire the beauty of nature in various places here. In particular, a natural cliff called Kakuenpo offers a very mysterious scenery.

Best time to go to Shosenkyo Gorge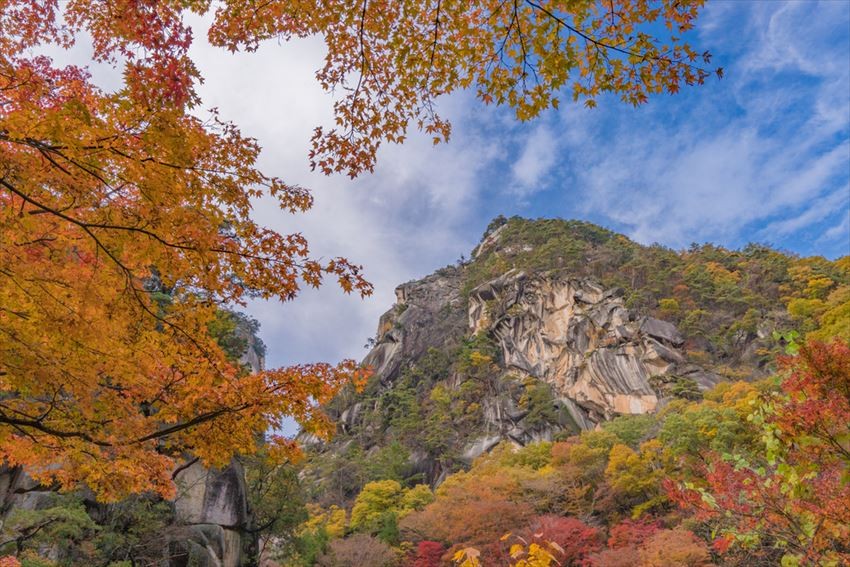 Shosenkyo Gorge's best season to visit is autumn when the autumn leaves cover with their lovely leaves all over the location. Indeed, in Yamanashi Prefecture, Shosenkyo Gorge is acknowledged as the No. 1 Autumn Leaf Spot. The contrast of yellow and bright red leaves merging into valley and rock colors will definitely offer you an unforgettable visual enjoyment distinctive to Shosenkyo Gorge.
Highlights of Shosenkyo Gorge
Shosenkyo Gorge's highlights are the beautiful views given by nature. Recommended places are here.

Kakuenpo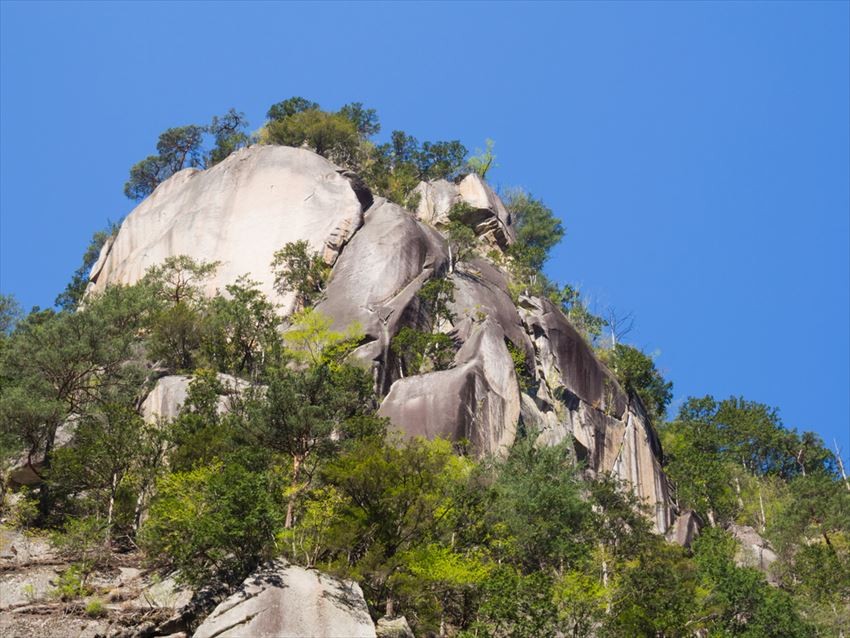 It is Shosenkyo Gorge's symbol. It is a cliff about 180 meters high, formed over many years by the weathering of granite. The contrast to the adjacent trees is beautiful during the autumn leaf season.

Senga Falls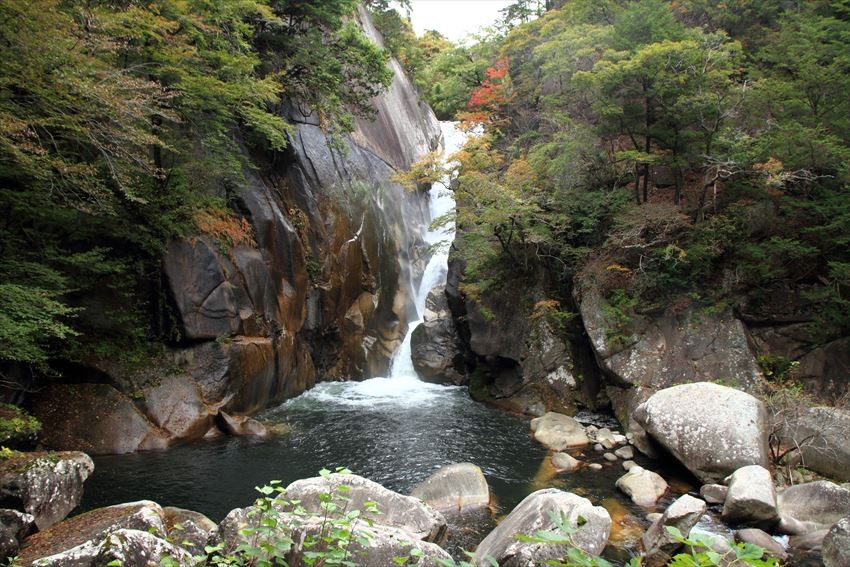 A vibrant 30 meter high waterfall was formed by a crustal motion fault. It's a famous Shosenkyo Gorge tourist spot.

Rocks, odd stone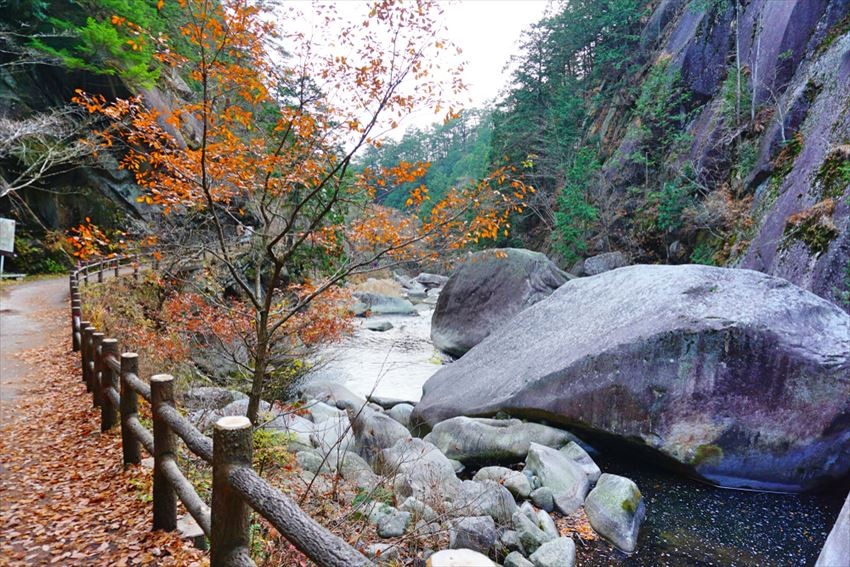 Odd stone is a rock in the form of animals or food that appears naturally weathered. There are nearly 20 rocks and strange objects named after their appearance in Shosenkyo Gorge, such as the rock Fur Seal and the stone Matsutake.

Ishimon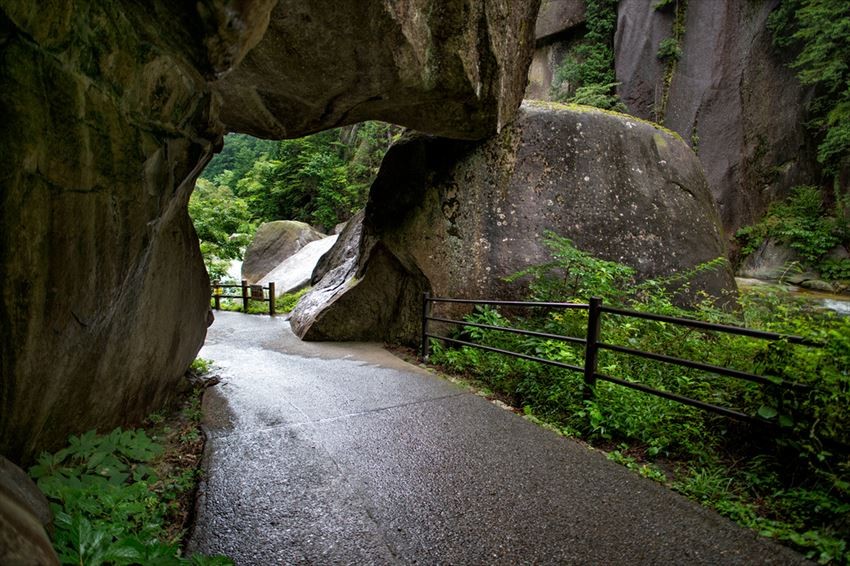 Ishimon is a natural granite arched stone door. You will discover gaps between the rocks if you look carefully and they look very volatile. Here's a lovely place that could be exciting.

Takigami area
It is a Shosenkyo Gorge upstream region. There are stores for souvenirs and a relaxation area. Also nearby is the Ropeway station, and from the observation deck you can see Mt. Fuji and the Southern Alps.
Recommended hiking trail in Shosenkyo gorge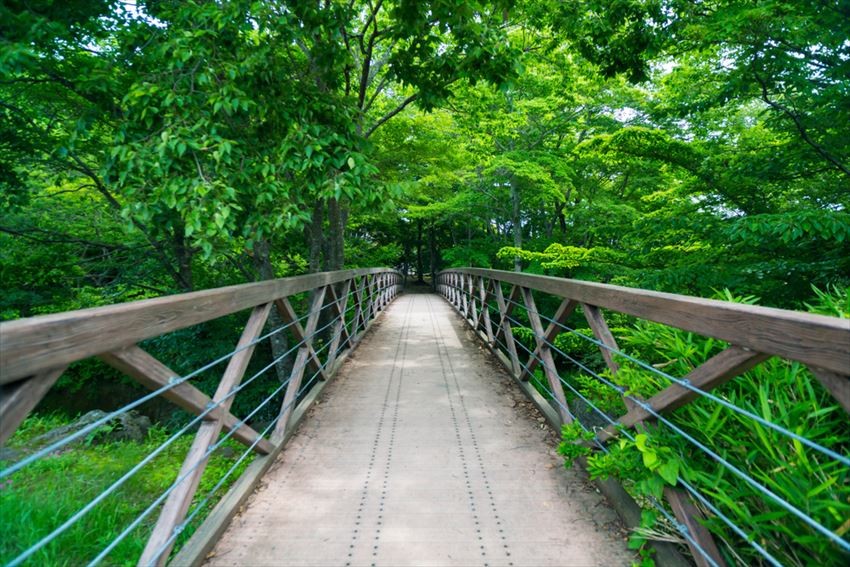 If you want to cover the recommended spots in Shosenkyo Gorge, we recommend you a 6km one-way trekking course that takes approximately 1 hour 20 minutes. It is a course that passes along a beautiful valley that runs from Nagatorobashi Bridge to the Takigami area. There are more than 10 viewing spots, including the highlights introduced in this article.
Access from Tokyo to Shosenkyo Gorge
You can take train or bus from Shinjuku Station. If you want to go fast, take the JR Limited Express to Kofu Station (1 hour and 30 minutes). If you want to cut cost, buses will be a better option. It takes about 2 hours, but the fare is cheaper than that of a train. From Kofu Station, take the bus for Shosenkyo Gorge from bus terminal No. 4 at the south exit. You will arrive in about 30 minutes.
Spot information
Spot name: Shosenkyo Gorge

Street address: 〒400-1214 

Takanaricho, Kofu, Yamanashi Prefecture

Access:

90 minutes by train / 120 minutes by bus from Shinjuku to Kofu Station, 30 minutes by bus from Kofu Station 
[Survey] Traveling to Japan
Recommend