Rental Service for Hijabs with a Japanese Pattern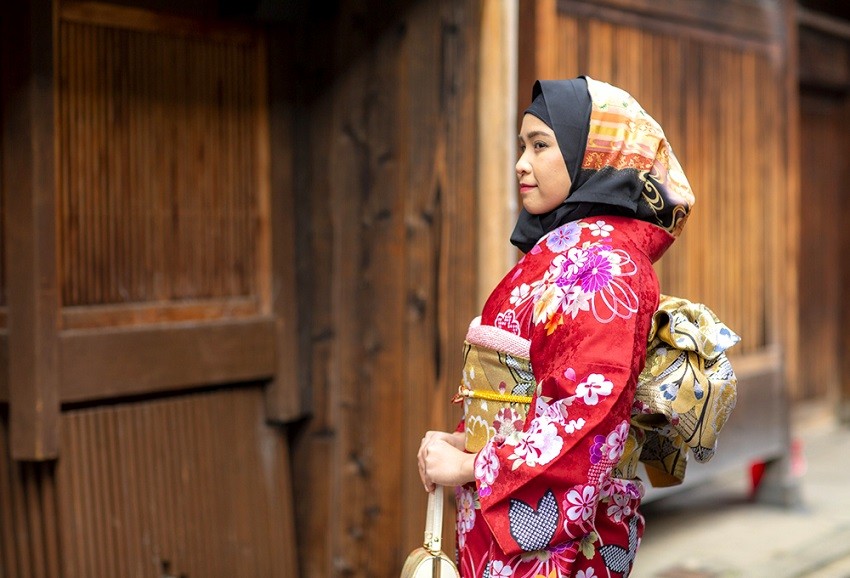 Experience wearing a kimono with your own style
There are a lot of foreign tourists who come to Japan to experience something unique during their trip. But one of the most important things to do, of course, is to upload some amazing photographs to your SNS accounts, right? They can't just be any old photo, but ones that show off just how much you're enjoying your experience in Japan!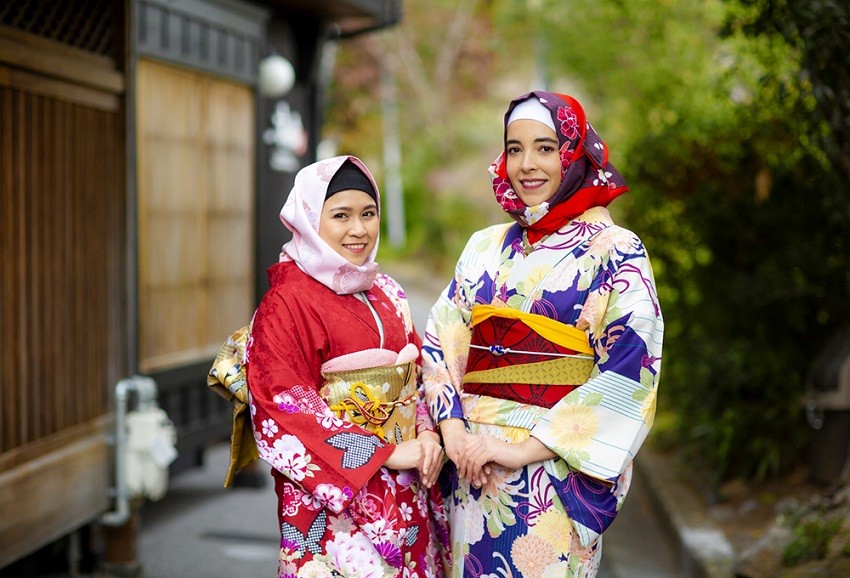 Just as an example, there are probably many girls who wear hijabs that think "I want to experience wearing a kimono, but the pattern of the rental kimono doesn't match.."
The kimono rental shop, "Yume Yakata" has managed to resolve this problem! When you rent a kimono from them, you can also rent a hijab which matches with the rental kimono.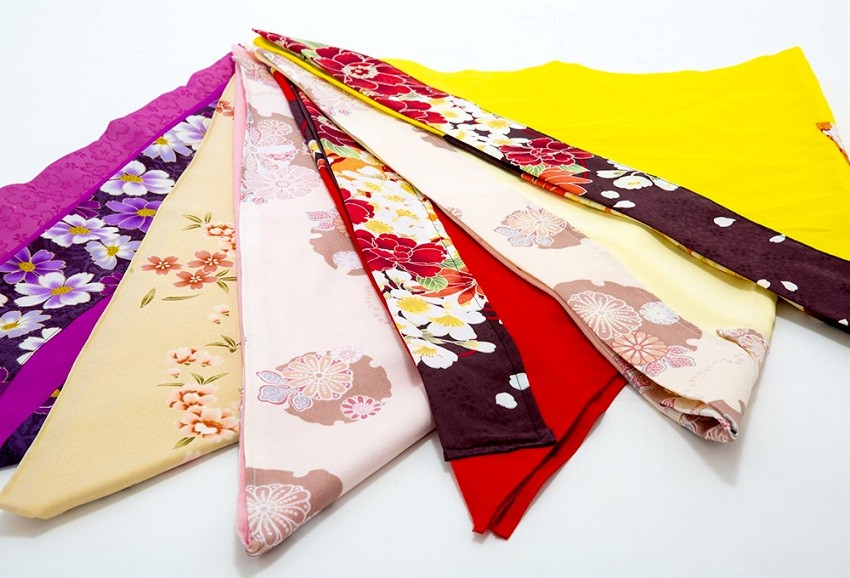 The shop has produced about 20 hijabs, which are designed and use material selected strictly by the Muslim staff working at the shop. The design of the produced hijabs are things such as cherry blossom patterns or snow rings which have a Japanese feel and can be matched easily with a kimono. In the near future, the shop has plans to increase the hijab count to around 50 unique pieces including hijabs for summer use.
During the hijab rental launching promotion, a promotional package has been announced with a price of only 300 yen (tax excluded), for reference the normal price is 500 yen. By wearing this Muslim fashion and matching your kimono and hijab, you can fully enjoy a fashionable trip in Kyoto.
When visiting Kyoto, please enjoy Kyoto sightseeing while wearing these matching beautiful kimonos and hijabs!
Information: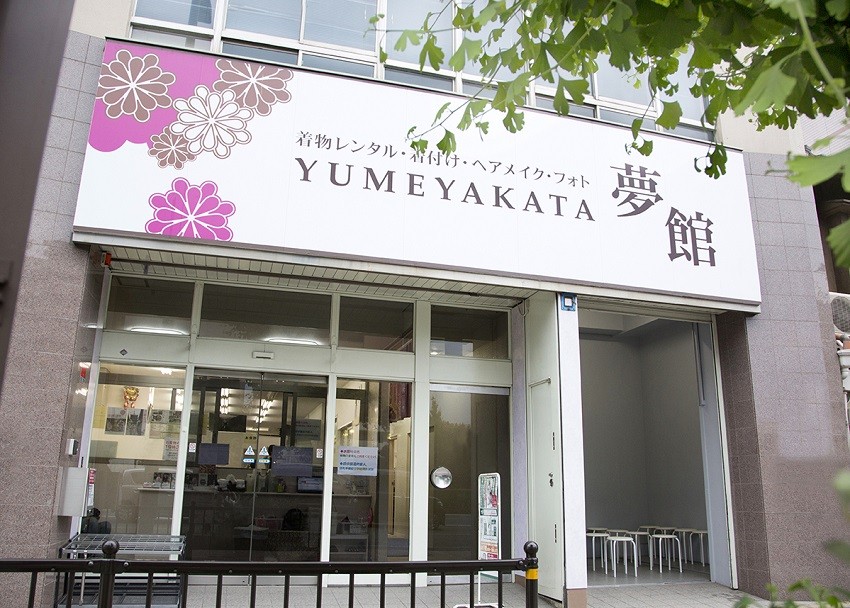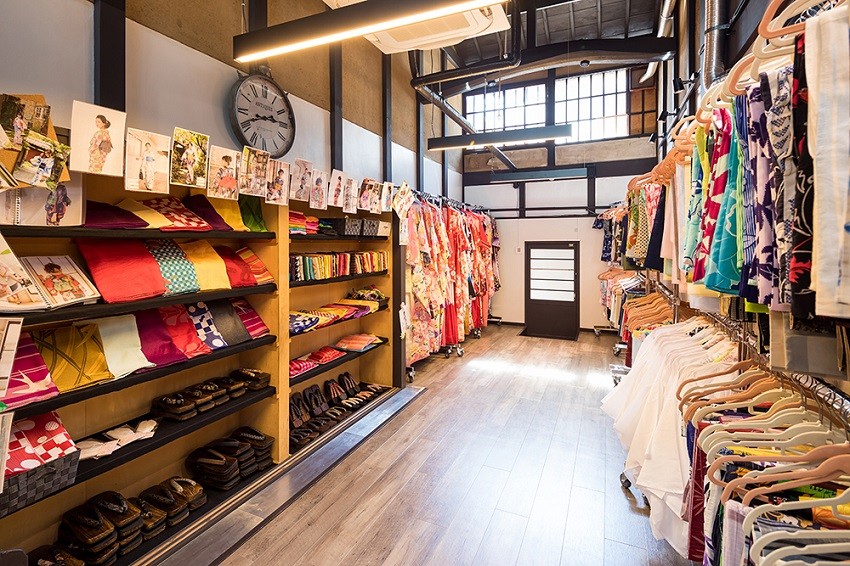 ① Kimono rental Yumeyakata Gojo Shop
Address: 128 Manjuji-cho, Shimogyo-ku, Kyoto-shi 600-8104
3 minutes on foot from "Gojo station" of subway Karasuma Line
Since the shop is facing towards the main street, it is very convenient as the center of access to Kiyomizudera, Fushimi, Arashiyama, etc.
Phone number: 075-354-9110 (English / Indonesian available) * Country code number + 81
Business hours: 10:00-19:30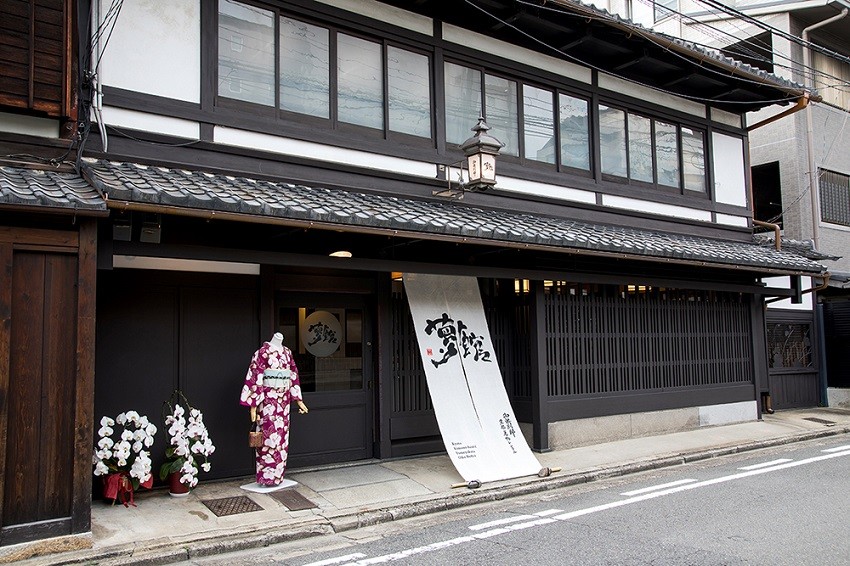 ② Kimono rental shop Yume Yakata Oike Bettei Shop

https://www.kyotooike.yumeyakata.com
3 minutes on foot from "Karasuma Oike Station" of subway Karasuma Line
It is a quaint shop that was refurbished from a Kyomachiya townhouse that had over a 100 years of history and is popular especially on special days and anniversaries.
Official Website:
(Japanese ) : https://www.kyoto.yumeyakata.com/
(English) : https://www.en-kyoto.yumeyakata.com/
(Bahasa Indonesia) : https://www.id-kyoto.yumeyakata.com/halal-trip
[Survey] Traveling to Japan
Recommend