3 Recommended Hotels in Onomichi, Japan
The nostalgic port town filled with breathtaking sceneries that are used in numerous movies and literatures. Located between Hiroshima and Kyoto while being at the coast of Seto Inland Sea, such ideal location in Onomichi, hotels hunting should start from this town. The town has the most temples per area in Japan, 81 temples located in the town, they even dedicated an entire walkway for temple visits. The town is also home to several famous authors and writers, which you could visit their homes. Here are our selections of some of the best Onomichi hotels available for you.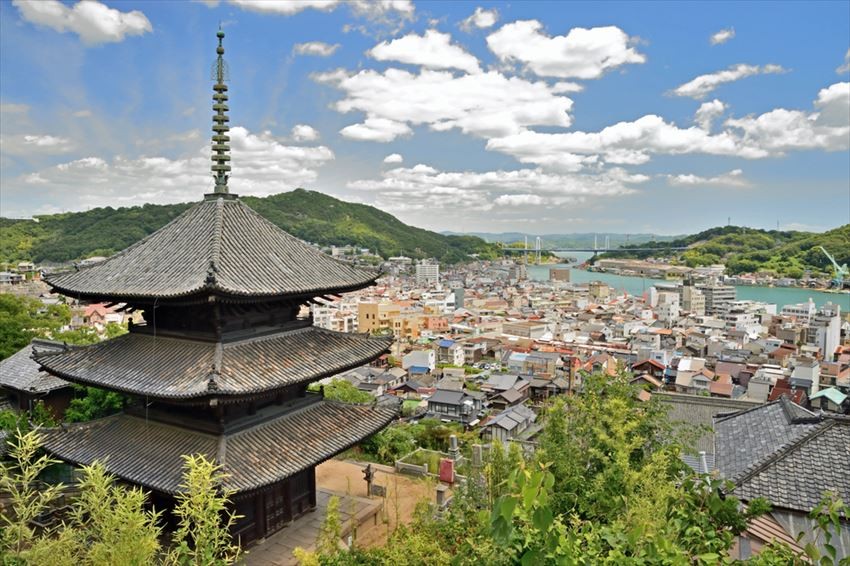 Hotel Cycle in Onomichi
All you hardcore cycle fan and bike nut listen up, this is the hotel made for cyclist with cycle themed concept, it is even connected to a Giant bike shop to get you all the necessary gears. What's more? The hotel is conveniently located at the start of the famous 45 miles Shimanami Kaido cycle path which takes you across Japan's main island of Honshu to the island of Shikoku passing over six small islands.

The minimalistic hotel is a former maritime warehouse in Onomichi, now not only it is a hotel, it has great dining outlets, a bike shop and very artistic features. Hotel rooms are at the end of the building that occupies one third of the building, the middle section is the food and beverage section, which have Butti Bakery, which makes good fig bread, The Restaurant, Italian dishes with an open kitchen and Kog Bar. There is even a "cycle through" facility where you could ride your bike up to the windows of the café and get your drinks and sandwiches without dismounting from your bike.
Hotel Information

Name: Hotel Cycle

Address: 5-11 Nishigoshocho, Onomichi, Hiroshima Prefecture 722-0037, Japan

Access: 5 minutes' walk from Sanyo Line JR Onomichi Station.15 minutes taxi ride from Sanyo Shinkansen JR Shin-Onomichi Station
Bella Vista Spa & Marina Onomichi
More to a sea type of person? Well, say no more. This hotel offers a satisfying panoramic view of the quiet and beautiful shinning Seto Inland Sea. Each rooms features the stunning sea view. Guests could get a amazing traditional massage and grab a drink at the restaurant bar, they even have public baths for you to relax after a long day. The hotel offers free shuttle for guests from Fukutama Station or Onomichi Station, to use it you could make a reservation at least 1 day in advance.
Hotel Information
Name: Bella Vista Spa & Marina Onomichi

Address: 1344-2 Oobiraki Urasakicho Onomichishi, Hiroshima 720-0551, Japan.

Access: From JR Fukyama Station free pickup service are available, make reservation at least one day before.

Green Hill Hotel Onomichi
Hotel right at the terminal port of Shimanami Kaido? The first floor of this hotel is the Onomichi Port which has great sightseeing opportunity. The hotel has a considerably large glass window for the guest to view the ships navigate through the Onomichi Channel, you could view the colors and scenery of Seto Inland Sea with the neighboring islands and dockyards too. You could pair the stunning views with the authentic French restaurants in the hotel. For cycle enthusiasts, the hotel offers rental service for bicycle racks and pumps, they could even arrange for a bike mechanic to do basic check-ups on your bike.
Hotel Information
Name: Green Hill Hotel Onomichi

Address: 9-1 Higashigosyo-machi, Onomichi-shi, Hiroshima, Japan

Access: 1-minute walk from JR Onomichi Station (Closest hotel to this station.)

[Survey] Traveling to Japan
Recommend