Have a Relaxing Stroll in Shukkeien Garden Located in Hiroshima, Japan
If you fancy having leisure walks while admiring nature, then do give Shukkeien Garden a visit while you're in Hiroshima. This historic Japanese garden features miniature valleys, mountains, and forests in its landscapes. Also, if you're in need of refreshments, then drop by one of the teahouses for an authentic Japanese experience.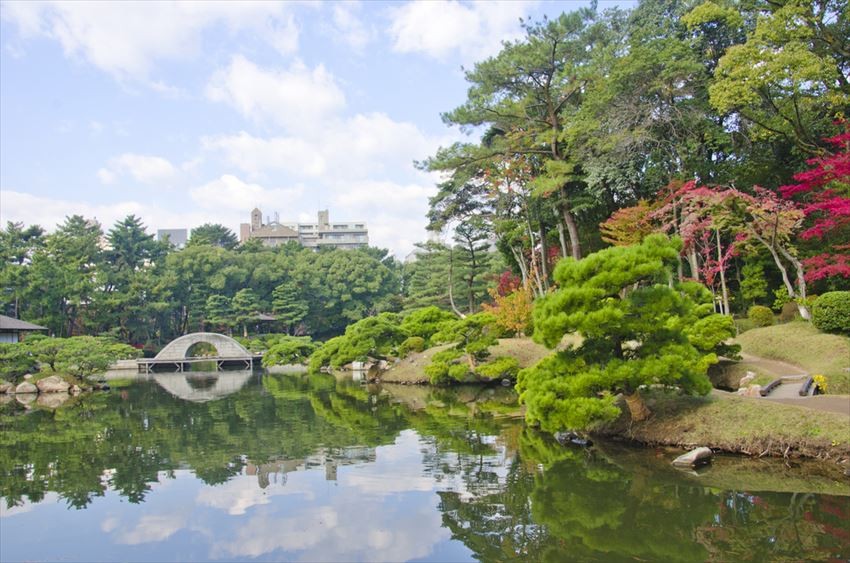 Marvel at Shukkeien Garden's Beautiful Nature
This lovely garden has a long history that dates back to 1620. Its name, Shukkeien (縮景園), can be translated as "shrunken-scenery garden". By meticulously cultivating the land and vegetation, various natural formations and impressive views are successfully mimicked here.
A path that winds around the pond at the centre of the garden connects the entire place. The best way to enjoy Shukkeien to the fullest is by following this path. There are also teahouses that offer visitors splendid views of the surrounding scenery.
What's more, if you're an art lover, do look into the Hiroshima Prefectural Art Museum, which is just nearby. The museum exhibits artworks related to the prefecture, and also contains numerous attractions like a library, a gift shop, and even a tearoom.
Opening hours: 9am - 5pm daily (from October till March) and 9am - 6pm daily (from April till September), closed from 29th till 31st December
Admission fee: ¥260
Spot information
Spot name: Shukkeien Garden

Street address: 2-11 Kaminobori-cho, Naka-ku 730-0014, Hiroshima

Access: About 3 minutes' walk from Shukkeien Mae Bus Stop and 15 minutes' walk from Hiroshima Station

Admire Plum Blossoms at Shukkeien Garden in Winter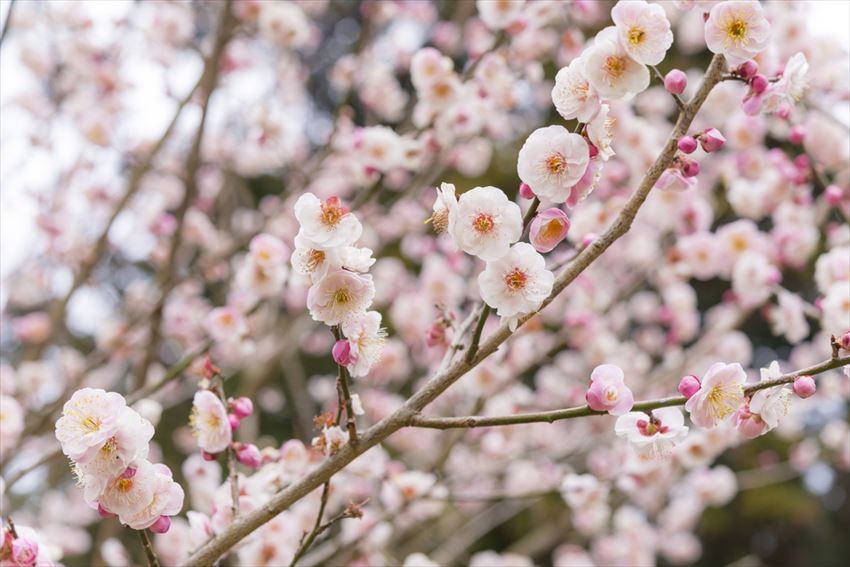 During winter, the garden has a grove of plum trees that burst into clouds of pink and white petals. From late January to early March, you will have the chance to view these pretty flowers. Though not as loved by the Japanese as cherry blossoms, they still present a wonderful scenery for visitors to appreciate.

Admire Cherry and Peach Blossoms at Shukkeien Garden in Spring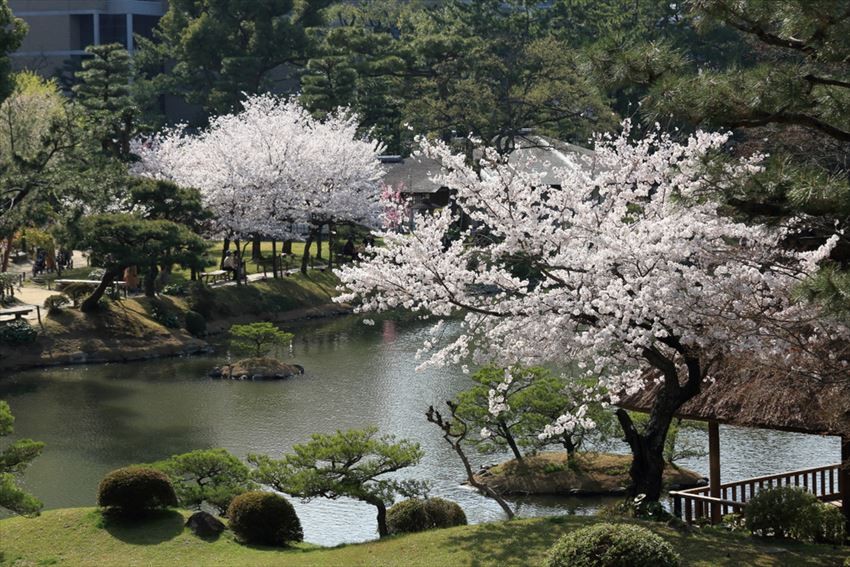 The garden has a wide variety of the ever-popular cherry and peach blossom trees. In spring, when these flowers are in full bloom, a breathtaking scenery will be presented, which will be etched into your memory for a long time. You can view them from late March till early April.
Experience an Authentic Tea Ceremony at Shukkeien Garden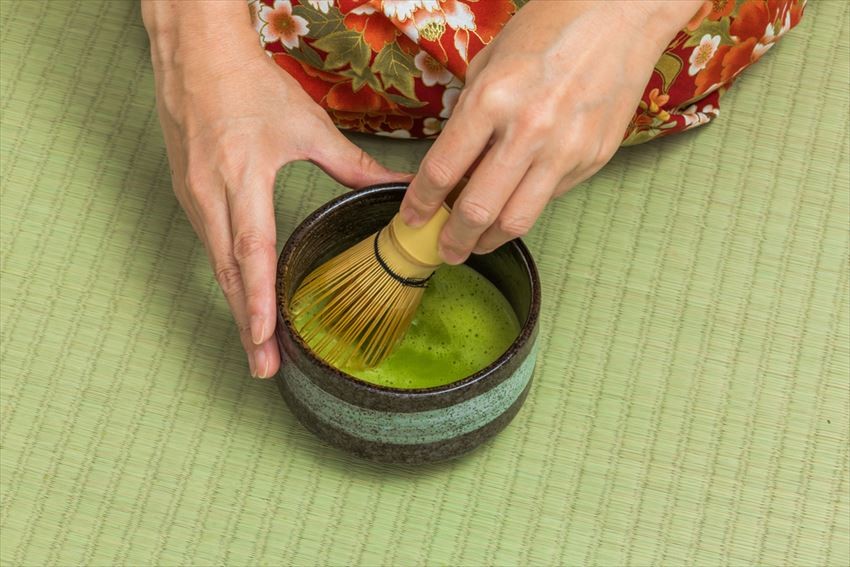 Many tea ceremonies are held at the on-site teahouse every year. Each ceremony is held according to different seasons and celebrations such as Kanou Chakai (cherry blossom viewing tea ceremony), Chyatsumi Chakai (tea harvesting tea ceremony), Kangetsu Chakai (moon viewing tea ceremony), Momiji Chakai (Japanese maple tea ceremony) and loads more.
In addition to experiencing the tea ceremony in the teahouse, you can also enjoy your green tea on the lawn while admiring the fantastic surroundings. You might even be able to dress up in traditional Japanese wear like the kimono. Just keep a lookout on which tea ceremony you'd be interested in partaking! 

Spot Information
Name: Shukkeien Garden

Address : 2-11 Kaminobori-cho, Naka-ku, Hiroshima City 730-0014

Access : 

By car, about 15 minutes from Sanyo Express Hiroshima IC. 

By transportation, about 900 meters from JR Hiroshima Station via Sakaebashi Bridge



Opening Hour : 9:00 a.m. – 6:00 p.m. (until 5:00 p.m. from October to March); year-end holidays(December 29 - January 3)

[Survey] Traveling to Japan
Recommend