A Winter Event in Hokkaido: Otaru Snow Light Path Event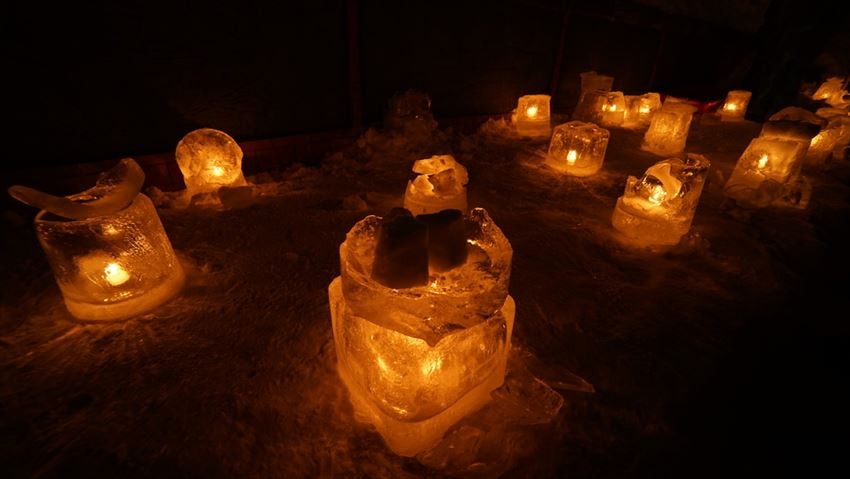 Located next to Sapporo in Hokkaido, is the historic port city Otaru. A town packed with famous travel spots, the town welcomes many tourists every year. In winter, the event known as Otaru Snow Light Path is held. It is a very popular event which attracts tons of tourists. Come and enjoy a fantastic display at the event in the romantic town of Otaru.
The Fantastical Candle-lit Streets of 'Otaru Snow Light Path'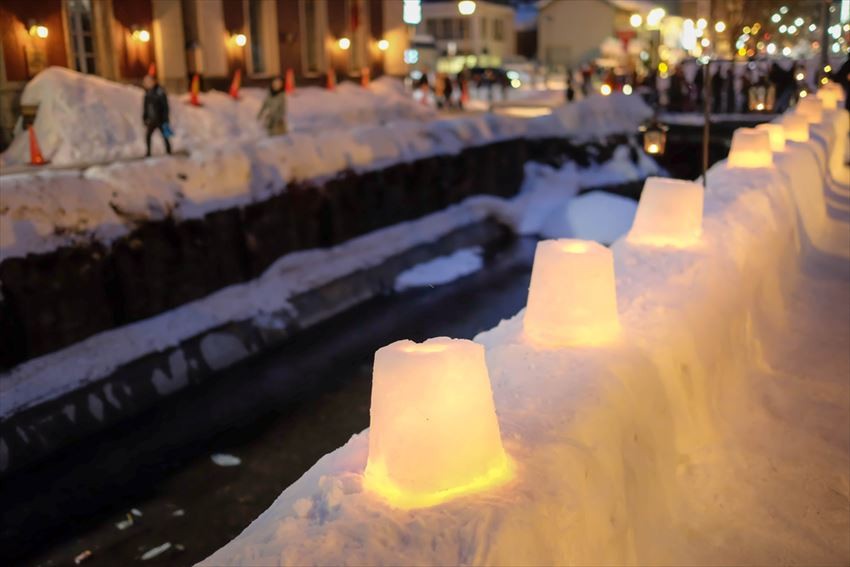 The 'Otaru Snow Light Path' takes place in February for ten days. The name of the event, 'Otaru Yuki Akari No Michi' was penned by Ito Usei, a writer and poet, and it is associated with a series of poems called 'Otaru Yuki Akaru Michi'. Within the duration of the event, the winter scenery of the streets surrounded by snow is lit up beautifully with candles and more. Throughout the streets, there are objects of art created to shine a light. At the venue, there are more than 10 of them. In recent years, the famous Sapporo Matsuri became the main event which represents Winter. During the event, there will be a lit candle with flame every day. When it goes out, it once again is lit. Anyone of all ages can volunteer to participate in the event, from the local primary school students to the elderly. The event can change depending on who is helping out, it is an event where you can feel the warmth of the locals.
The Idiosyncratic Event Is Scattered Throughout Otaru Town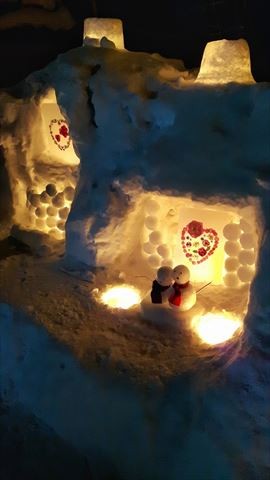 The Otaru Snow Light Path begins when you get off the JR Otaru Station. The main venue of the event is Temiya railway line and the Otaru canal bank. Temiya railway line is a famous spot for railway fans of former railways. The venue has a very quiet and solemn atmosphere.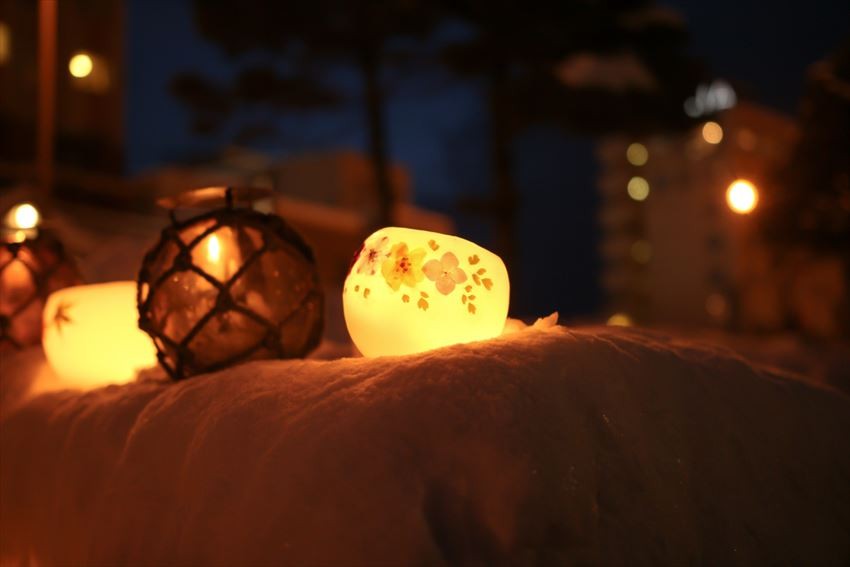 The Otaru Canal Bank is a world-famous tourist attraction spot at Otaru Canal. Whether it's to take photos or for sightseeing, the Asakusa Gaien is where you can find soft, warm lighting. And on the river, balls with candles inside create a wonderful sight. There are many venues, and within the duration of the event, it is held at specified venues, and there are also weekend one-day events at some places. The one-day events are usually schools or held by the neighborhood association, Tomioka Church or Otaru Port Marina. If the timing is right for you, then be sure to participate in the Snow Light Path in Otaru!

Spot information
Event: Otaru Snow Light Path

Date: February every year

Place:Otaru canal, etc.

Access:An 8 to 10 minute walk from JR Otaru Station

[Survey] Traveling to Japan
Recommend