Hokkaido Daisetsuzan National Park Ginsendai, the place where you can view autumn leaves earliest in Japan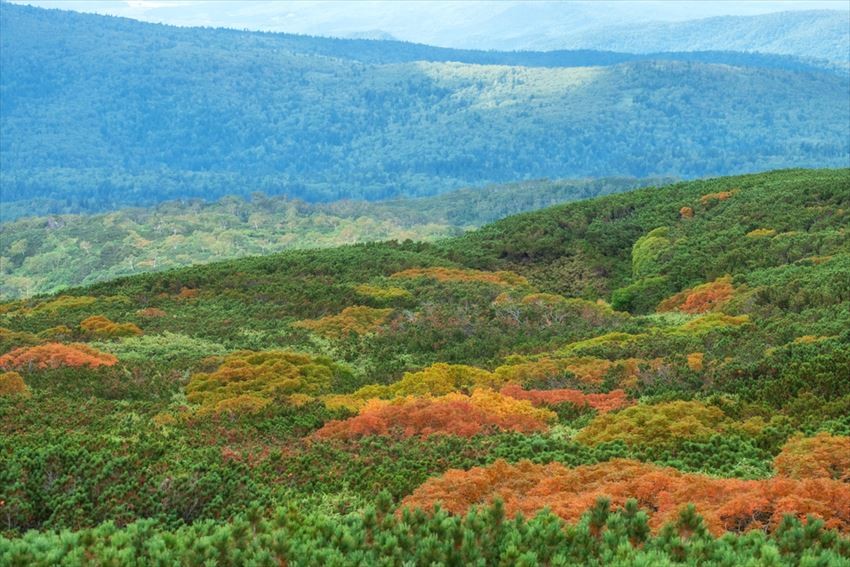 Hokkaido Daisetsuzan National Park Ginsendai is one of the autumn leaves viewing spot which located at altitude 1,500 meters height with the largest hot spring in Northern part of Hokkaido, and has 17 kilometers of Ginsendai in Sounkyo Hot Spring Resort. Today, we are going to introduce about Ginsendai and Akadake where you can view autumn leaves earliest in Japan.
Feeling the nature in Hokkaido: Mountain climbing entrance to Akadake / Ginsendai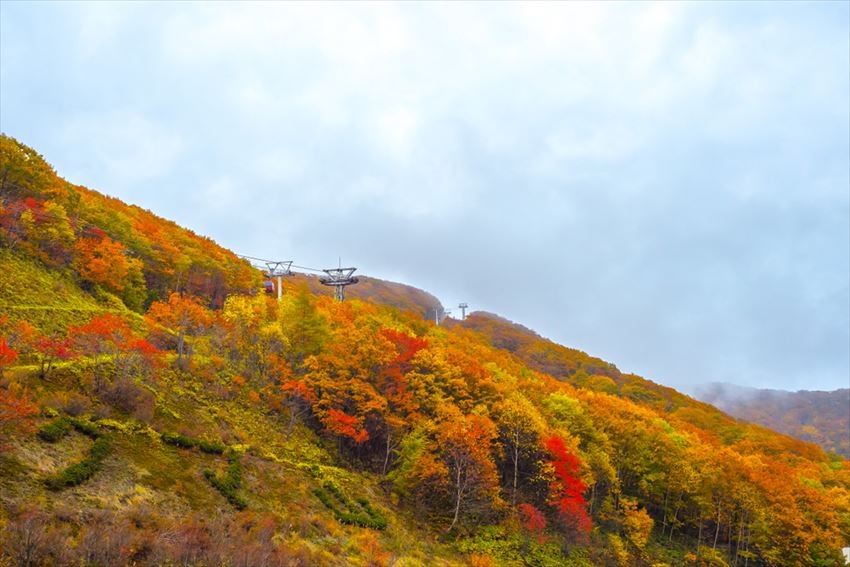 Ginsendai is also the entrance to climb the mountain Akadake which is located near Sounkyo Hot Spring in south part of Kamikawa, southeastern part of Asahikawa-shi, Hokkaido. The autumn leaves viewing season at here is from mid-September to end of September. Among them, the scenery of autumn leave in the mid of September is the most wonderful one. When autumn leaves at other areas are just start to change to red color, the autumn leaves at Ginsendai already color to the peak with the spreading vivid color. You can enjoy the wonderful scenery here as the mountains in Ginsendai are dyed with fascinating color.
When it comes to the autumn leaves season, there are large number of tourist visit here. Therefore, there are regulations on vehicle traffic that private cars are restricted and only shuttle bus can access to here. Besides the autumn leaves, you can also enjoy the unique scenery at Ginsendai such as the remaining snow in early summer and alpine plants scenery. You can also enjoy the food and stay at the mountain hut which are nearby Akadake Mountain climbing entrance.
Akadake, the mountain which beginner able to climb without any climbing tool
Akadake of Daisetsuzan is blessed with alpine plants and can be reached from Ginsendai which is one of the mountain climbing entrance, in approximately two and a half hours. There is no special skills or climbing equipment needed for you to challenge mountain climbing here. It is a mountain which is suitable for beginners. In addition, since the snow remain until late of the year at the climbing road, you can enjoy the hiking course while enjoy viewing the plenty of alpine plants.
Spot information
Spot name:Ginsendai / Akadake
Street address:Ginsendai, Sounkyo, Kamikawa-cho, Hokkaido
Access:Approximately 60 minutes by car on Daisetsu sightseeing road from JR Sekihoku Main Line, "Kamikawa Station"
[Survey] Traveling to Japan
Recommend