Explore Hokkaido Beautiful, Romantic Views of Mount Moiwa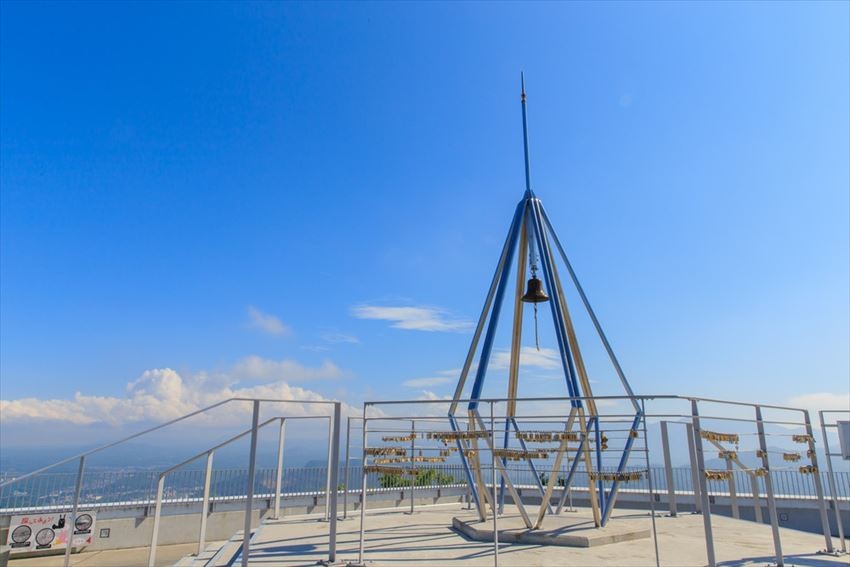 A trip to Sapporo would not feel complete without a trip up to the top of Mount Moiwa. This mountain is the best spot to get a vantage over Hokkaido's signature city of Sapporo. With the snowfall, Mount Moiwa offers skiing for visitors as well.

Mount Moiwa's Imposing Beauty
Located southwest of central Sapporo, Mount Moiwa is a forest-filled mountain standing at 531 meters tall and is a well-known as a popular tourist spot. People flock to Mount Moiwa to reach its peak where an observation deck sits. From the observation deck, you can see a beautiful vista of the city of Sapporo, as well as Ishikari Bay and the Mashike Shokanbetsu mountain range.
All About Mount Moiwa
The view is especially gorgeous at sunset and at night with all the city lights illuminated. Also, the heavily forested slopes make Mount Moiwa a great place to see the fall leaves. Around the summit are souvenir shops and restaurants for you shop for souvenirs and enjoy lunch or dinner.
The observation deck is a famous spot for couples - so much so, that there are traditions couples can do on the top of Mount Moiwa. One is for a couple to ring the Fortune Bell together, with the guy holding the longer rope and the girl holding the shorter rope. By doing so, it's believed the couple's love will thrive. Another tradition is writing you and your lover's names on a padlock and locking it onto the cables on the handrail!
About Mount Moiwa History

It all starts with the first written records of Hokkaido, but convenient access did not come well into the 20th century. The Mount Moiwa Ropeway transport system opened in 1958 to provide a way to reach the mountain's summit easily year-round. The ski area opened two years later in 1960.
When Is Mount Moiwa Open?
Mount Moiwa open time is at 10:30 am and closing time is at 10:00 pm. However, from the months of December to March, the mountain does not open until 11:00 am and admission ends 30 minutes before closing time at 9:30 pm.
Mount Moiwa Ski Resort
Located on the mountain's southeastern side, the Mount Moiwa Ski Resort is usually open in mid-December through to the end of March. Weekday hours are 9:00 am to 9:00 pm. The hours during weekends, holidays, and winter vacation time are from 8:30 am to 9:00 pm.
Skiing is only allowed at the Moiwa Ski Resort, so no snowboarding is permitted. A total of 10 courses are available and range from elementary level to an advance level. For beginners, there are ski schools teaching at the resort. More advanced regulars can join one of the ski clubs and purchase a season pass to the resort.
Ski equipment rental is available. You can enjoy on-site dining at the Native Forest Restaurant, which serves a variety of Japanese dishes.
Spot information
Spot name: Mount Moiwa Ski Resort – Sapporo Moiwayama Ski Area
Street address: 1991 Moiwashita, Minami-ku, Sapporo, Hokkaido 005-0040
Access: A 13-minute drive or 52-minute walk from Makomanai Station on the Namboku Line
Travel up the Mount Moiwa Ropeway
The Mount Moiwa Ropeway is an aerial lift cable car that visitors can take to travel up three quarters up the mountain to a transfer station. It travels 1.2 kilometers (0.7 miles) across and up 366 meters (1,201 feet) vertically. It takes about 5 minutes to travel one-way on the Mount Moiwa Ropeway.
From the transfer station that the Mount Moiwa Ropeway arrives at, visitors need to take a mini cable car to reach the observation deck at the mountain's summit. You can enjoy nice views of Mount Moiwa during your journey on the ropeway and mini cable car.
A Quick Note About the Mount Moiwa Ropeway Price
The Mount Moiwa ropeway price for the round-trip and mini cable car combination is 1,700 yen. Separately, the round-trip on just the ropeway is just 1,100 yen. The mini cable car round trip by itself costs 600 yen.
How to Get to Mount Moiwa From Sapporo
There are both driving and public transit options to get to Mount Moiwa from the Sapporo area. If traveling by car, Kanko Highway toll road can be taken to get to Mount Moiwa. This will arrive at a parking lot at the mountain's summit. The toll for a typical car is 660 yen. The Kanko Highway is only open from mid-April to late November, from 10:30 am and 10:00 pm, with entry allowed until 9:30 pm.
By public transport, you will first need to get to "Ropeway Iriguchi" station from Susukino via Sapporo's only streetcar line. From that station, you will take a free 5-minute shuttle bus to the lower Mount Moiwa Ropeway station. This shuttle leaves every 15 minutes. As a last resort, walking is also another option to reach the station.
[Survey] Traveling to Japan
Recommend