Enjoy Blue Beer and Sushi in Abashiri, A City in Very North Part in Hokkaido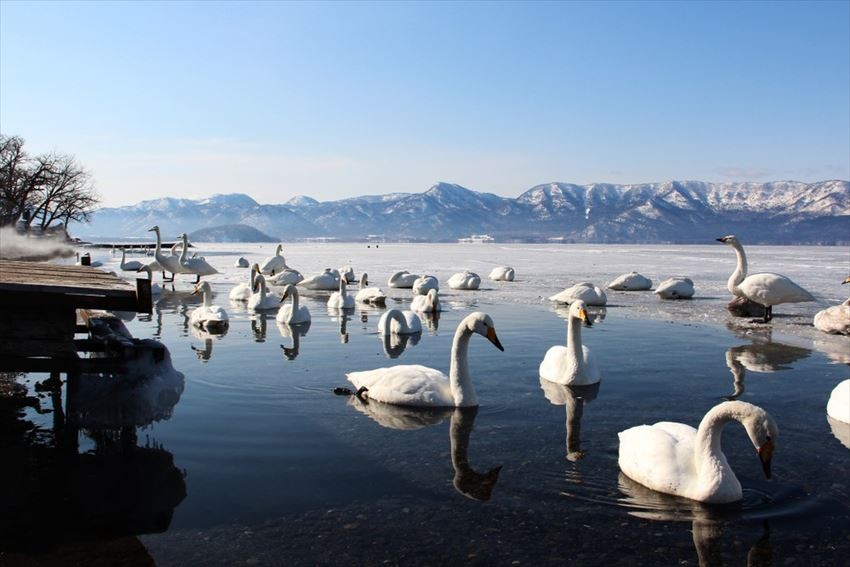 Abashiri offers sights and activities for visitors of Japan's northern island, Hokkaido. The coastline, natural features, and nearby national parks are great for those looking for nature sceneries. The city's titular brewery offers a famous blue-colored beer and local restaurant offer fresh sushi using ingredients caught in Hokkaido.

Discovering Abashiri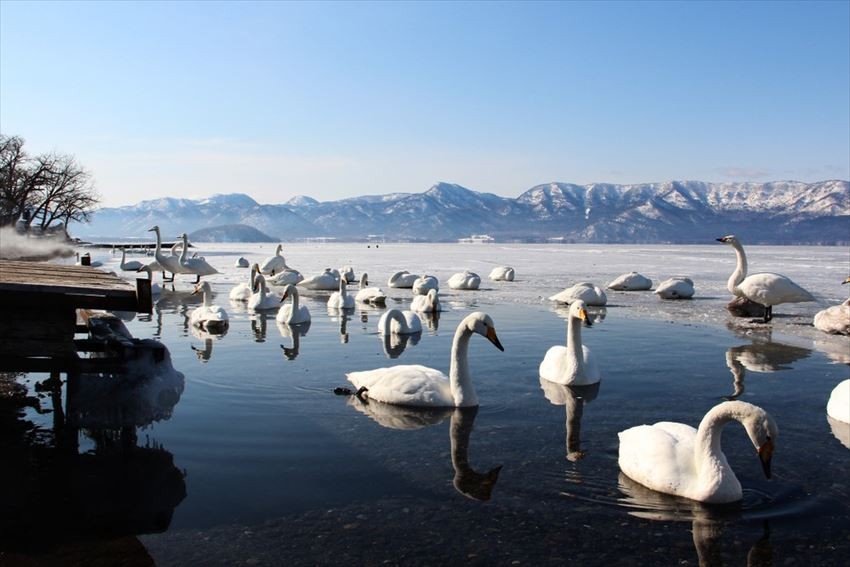 Located in the eastern area of Okhotsk subprefecture, Abashiri is a small city on the northern coast of Hokkaido. It's well known for the drift ice in the Sea of Okhotsk. Nearby the city are the Shiretoko and Akan National parks, which are popular for hikers and nature lovers!

An Overview of Abashiri
To overview the humble city of Abashiri, the place is home to a population of about 40,000 people. The small town produces crops such as oats, potatoes, and beans, as well as various seafood, like fish, oysters, and seaweed! The seafood is actually caught in Abashiri, making it a good spot to dine on fresh sushi.
Some of the natural features of the city are Mount Tento, Abashiri River, Lake Abashiri, Lake Notoro and Lake Toufutsu. The lakes and Mount Tento are included as part of the Abashiri Quasi-National Park which is a great place to explore the great nature that Hokkaido has to offer!
Abashiri Tourist Attractions!
Despite being a fairly small town, Abashiri has several tourist attractions to check out. There are a few museums such as the open-air Abashiri Prison Museum and the Ainu indigenous people-focused Museum of Northern Peoples. There is also the famed blue beer and great sushi, which will go over later!
Drink Abashiri Blue Beer at the Abashiri Beer Brewery
You can't leave Abashiri without having a drink of the blue beer at the Abashiri Beer Brewery. Established in 1998, Abashiri Beer is a craft beer brewery is one of the town's big tourist attractions. One thing unique about Abashiri Beer is it is one of the few breweries in Japan that uses a unique brewing method. Using a three-kettle system, this brewery is able to use less water in the brewing process. But the real claim to fame for Abashiri Beer is their Blue Ryuhyo Draft.
Abashiri Beer's Blue Ryuhyo Draft is literally a blue beer, as in a blue-colored brew! This is not just blue food coloring dye squirted into regular beer. The Blue Ryuhyo Draft's blue color is all natural and comes from the ingredients used: seaweed, local flowers, Chinese yam, and water from melted icebergs in the Sea of Okhotsk. The Chinese yam is said to give the Blue Ryuhyo Draft its superior head, which looks like floating ice.
Other brews in Abashiri Beer's year-round lineup are the Prison Stout, Hamanasu Draft (made with rose hips), Jaga Draft (made from purple potatoes and Chinese yams), Premium Draft, White Ale, and the cherry-based Sakura no Shizuku. All of Abashiri Beer brews have between 4.5 - 5.5% alcohol, so you can enjoy it without getting to tipsy!
Spot information
Spot name: Abashiri Beer Brewery
Street address: 4-1-2 Minami Nijo Nishi, Abashiri, Hokkaido 093-0012
Access: A 10-minute walk from Abashiri Station
Savoring Delicious and Fresh Abashiri Sushi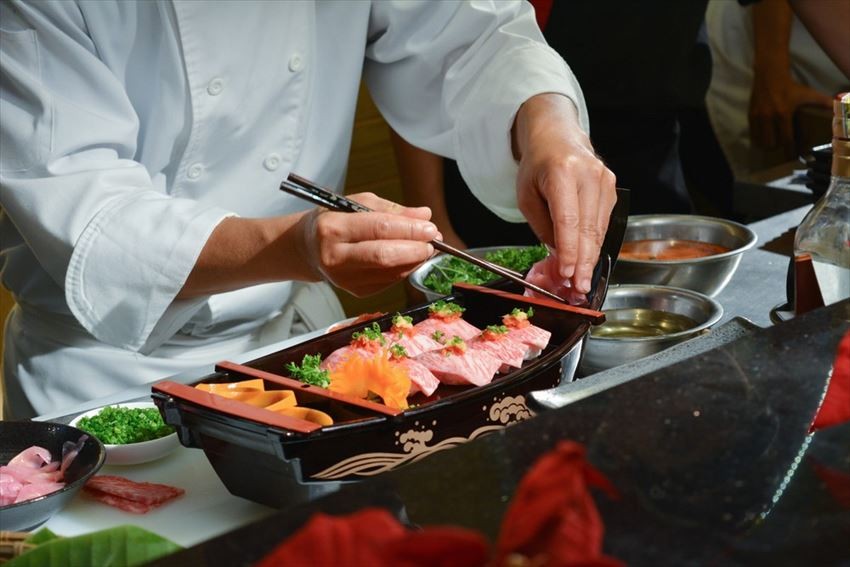 Sushi in Abashiri is also definitely worth trying. Hokkaido is famous for being one of the best areas to indulge in quality seafood, and sushi is included in that. While you visit Abashiri, why not grab some nice sushi for a meal? Easily the most well-known sushi spot in Abashiri is Kanigen.
Kanigen is classified as a conveyor belt sushi restaurant and is located close to Abashiri Station. However, you won't find countless plates of sushi moving around the conveyor belt. At Kanigen, all the sushi is made to order (via a form or speaking to staff) to ensure the food that arrives is fresh.
You might find some types of sushi at Kanigen you've never eaten before or seen available at other restaurants. Kanigen does serve sushi featuring seafood caught locally, resulting in some rare choices. Some examples are Gray Rockfish and Nama Taraba (raw red king crab - which is said to be best eaten in Abashiri).
Another recommendation is the delicious Masu no Suke/Kuchiguro Masu (black salmon trout), which is filling with its firm fat content. It's said to be comparable to king salmon. The high-class Tsuri Kinki (broadfin thornyhead) is also worth trying as this fish is only caught in parts of Hokkaido.
Some of the sushi at Kanigen are only available seasonally, so it's worth revisiting the restaurant more than once, at different times of the year. You can find the seasonal menu and recommendations hanging on the wall there.
Kanigen isn't a terribly large restaurant with a total capacity of 45 people, between the counter seating and booth tables for groups. The busy season for them is the summer time, mid-July through mid-September. During this time period, the restaurant limits customers time to 40-60 minutes. It's best to keep these factors in mind if you stop in during the summer and to plan accordingly.
Status: Kanigen has been closed since October 1, 2018

Spot information
Spot name: Kanigen
Street address: 2-4-6 Shinmachi, Abashiri, Hokkaido, Japan 093-0046
Access: A 5-minute walk from Abashiri Station
[Survey] Traveling to Japan
Recommend