Stretching Across the Middle of Hokkaido: Daisetsuzan National Park
Stretching Across the Middle of Hokkaido: Daisetsuzan National Park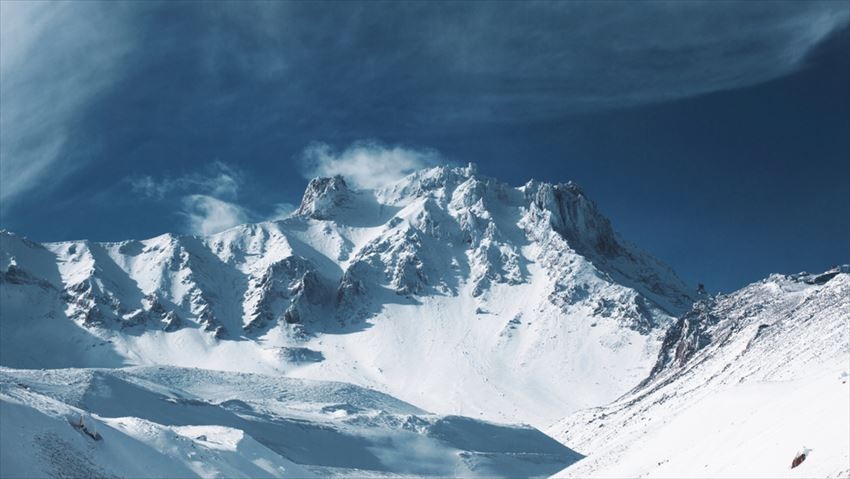 Daisetsuzan National Park is located in the middle of Hokkaido, centered on Daisetsu volcano group, with the Hokkaido's main and highest peak, "Asahi-dake" (2291 meters), among other spectacular mountains, such as Mount Tokachi and Mount Ishikari. Representing Hokkaido, the area, called the "Roof of Hokkaido," which includes Ishikari River and Tokachi River, is a designated national park. These mountains have an elevation of around 2000 meters in altitude, but because of their high latitude, they have an alpine environment comparable to 3000 meters in Honshu (the largest island of Japan). The vast alpine belt is vividly colored with alpine plants including species unique to Daisetsuzan, as well as the beautiful scenery known as the "Garden Where Gods Play" by Japan's indigenous Ainu people. It is also a treasure trove of rare ecosystems such as animals that are said to have survived the Ice Age, and fish species that are indigenous to Lake Shikaribetsu.
Spot information
Spot name: Daisetsuzan National Park
Street address: Sounkyo Gorge, Kamikawa-cho, Kamikawa-gun, Hokkaido
Access: From JR Shimokitamon Line's "Kamikawa Station" take the northbound bus "Sounkyo-Kamikawa Line" for 30 minutes to the final stop, "Sounkyo Gorge."
The Rich Nature and Majestic Landscape of Daisetsuzan Kurodake

In addition to a lush natural landscape, Mount Kurodake is one of the various mountains you will want to view from the Daisetsuzan observation platform. From the observation deck, visitors have the opportunity to not only witness the majestic mountain ranges of Daisetsuzan, but also the "sea of clouds" by the Sounkyo Gorge in the early morning. There are many types of alpine plants and autumn leaves around the Kurodake 5th Station and around Kurodake 7th Station, and you can also enjoy cycling on the Sounkyo Valley at the base with a bicycle rental. In spring and summer you can enjoy mountain climbing and nature observation, including alpine plants and the Ezoshima chipmunk, and in autumn, enjoy beautiful leaves, and in winter, sports such as skiing and snowshoe hiking are among the most popular activities. This is a place you can enjoy throughout the year. Bus service begins from six in the morning. To visit Kurodake you can easily travel from Sounkyo at 670 meters altitude using Sounkyo Kurodake Ropeway and the Kurodake Pair Lift. The ropeway runs at 20 minute intervals, seven minutes each way. In the 30 minute round trip you can see the majesty of the mountains.
Spot information
Spot name: Daisetsuzan Sounkyo · Kurodake Ropeway
Street address: Sounkyo, Kamikawa-machi, Kamikawa-gun
Access: Get off at Kamikawa Station on JR Shimanboku Line and take the Hokkaido Bus "Sounkyo ・ Kamikawa Line" for about 30 minutes. Get off at Sounkyo, and it's about 5 minutes on foot.
See Beautiful Gorge Cliffs by Sounkyo Onsen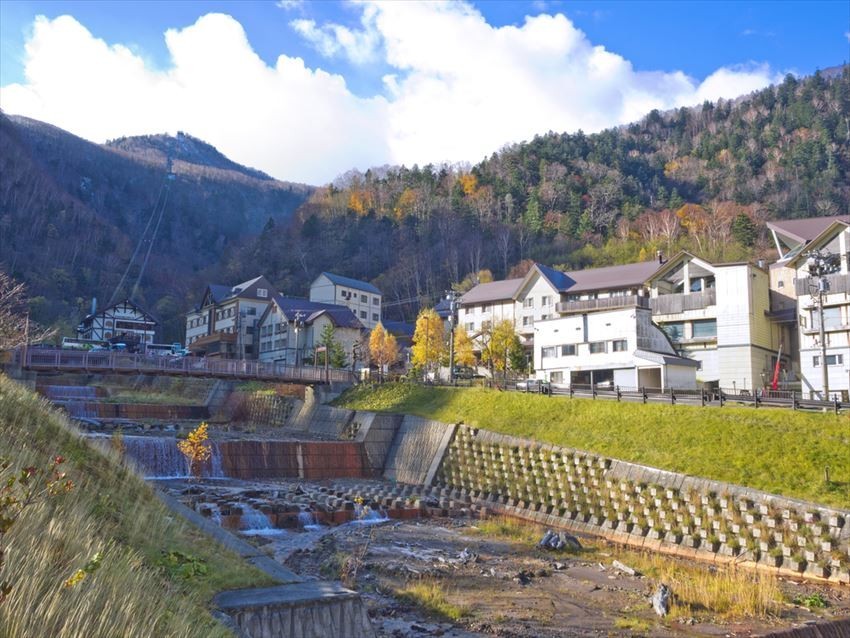 At the foot of Daisetsuzan's Mt. Kurodake, Sounkyo Onsen is one of Hokkaido's premier spa towns, home to some large-scale hotels. Sounkyo Onsen, with its polygonal pillars and cracked stone, is located at the entrance to Daisetsuzan National Park, in the middle of a canyon where cliffs continue for 24 km. Visitors can bask in seasonal canyon beauty and wondrous mountain landscapes. It is the biggest hot spring resort of Daisetsuzan, visited by many guests throughout the year. How about refreshing your body after a vigorous day of climbing, sightseeing, or other activities?
Spot information
Spot name: Sounkyo Onsen
Street address: Kamikawa cho, Kamikawa-gun, Hokkaido
Access:From JR Shimokinboku Line "Kamikawa Station" take the northbound bus for about 35 minutes to "Sounkyo".
[Survey] Traveling to Japan
Recommend