Sapporo's iconic building, "Sapporo Clock Tower"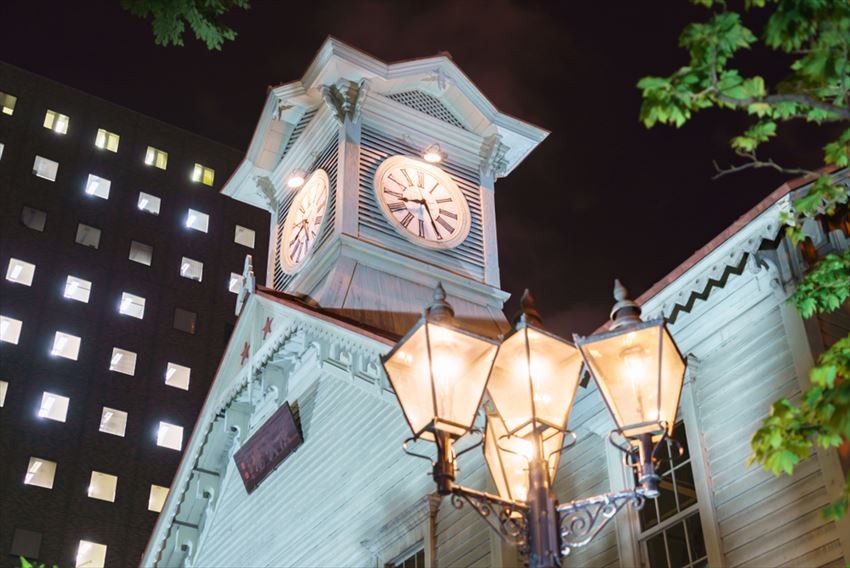 Sapporo Clock Tower is a tourist attraction spot in Sapporo, which has a lot of tourist all year long. The official name of Sapporo Clock Tower is known as "Kyu Sapporo Nogakko Enbujo" (Old Sapporo Agricultural School Demonstration Field). Sapporo Agricultural College was established for the purpose of nurturing leaders of Hokkaido cultivation. The demonstration field (Clock Tower) was built in 1878 as a central auditorium for the entrance ceremony or graduation ceremony of training military of agricultural school students by Dr. Clark's recommendations. The Clock Tower has been in this area for about 130 years since its establishment and has accompanied the changes of life in the city of Sapporo. There was no clock tower in the original demonstration field, and there was only a small bell tower on the roof which ring during the beginning and at the end of the class. The clock tower was made later, which have the clear sound to inform all residents of Sapporo the correct time. It is Japan's oldest tower clock that keeps moving accurately until now. When the agricultural school relocated in 1903, the demonstration field was taken over by Sapporo city and renamed as "Clock Tower" since then. As the symbol of Sapporo, Clock Tower continues to be loved as a symbol of hometown and consciousness of the citizen.
There is an exhibition room in the Sapporo Clock Tower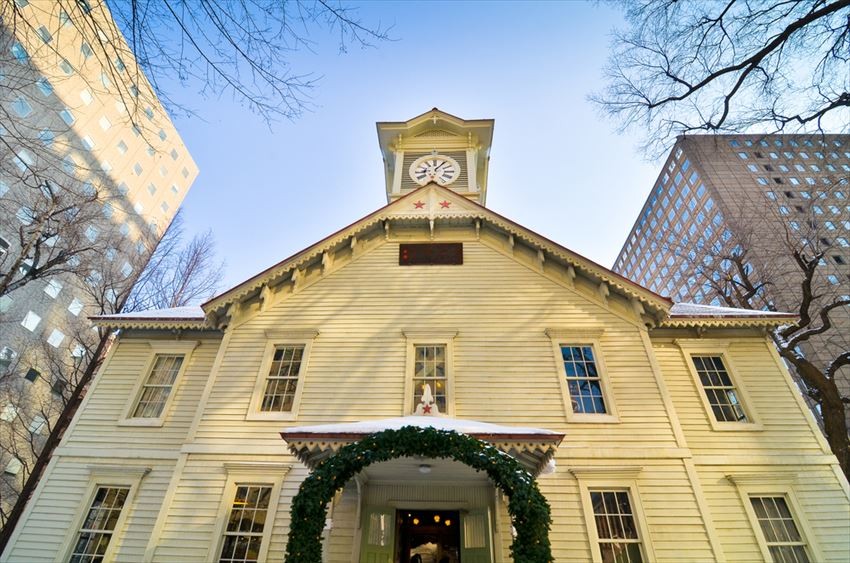 You can also enter into Sapporo Clock Tower. The history of the clock tower and related materials are displayed in the exhibition room in the building. The second floor of the clock tower was built to display the scenery of awarding a doctor's degree of agriculture school and the celebration of graduation. It is a wooden building with a high ceiling and has a good atmosphere. The business hours is from 8:45 to 17:10 (Remark: the tower is closed until 31st October 2018 due to renovation works). The admission fee is 200 yen for adult (free of charge for high school student or below), 180 yen for group purchase of adult (for group more than 20 pax).
Spot information
Spot name: Sapporo Clock Tower

Street address: Nishi 2-chome, Kita 1-jo, Chuo-ku, Sapporo

Access: 


Approximately 10 minutes on foot from JR Sapporo Station South Exit. 
Approximately 5 minutes on foot from Odori Station of the Municipal Subway for Namboku Line, Tozai Line and Toho Line.
[Survey] Traveling to Japan
Recommend