Exploring Hokkaido Through Sapporo Station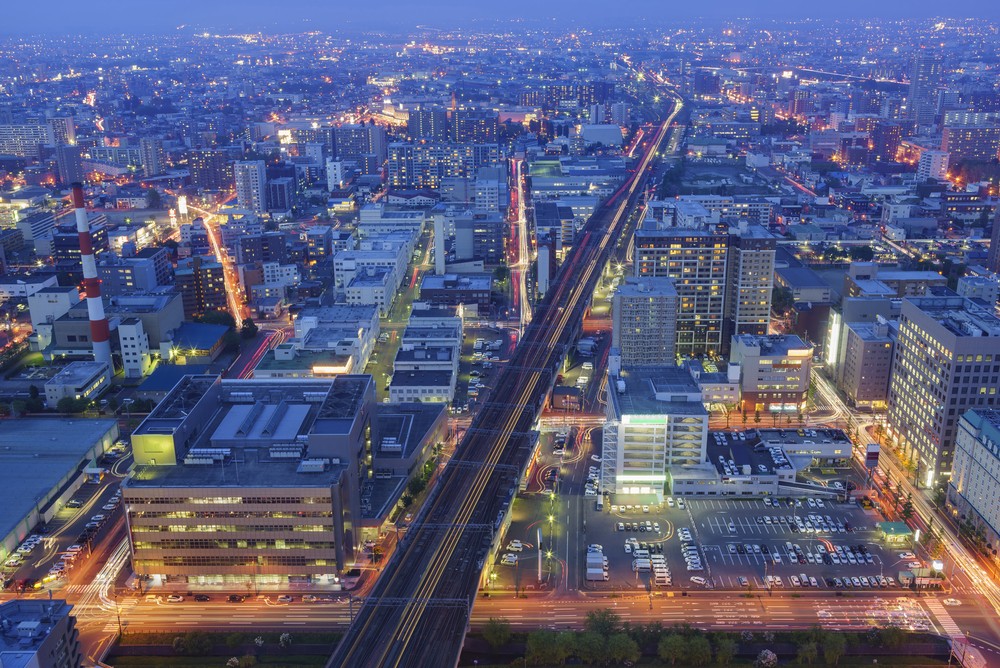 When visiting the Northern island of Hokkaido, it's almost impossible to avoid traveling through Sapporo Station! Sapporo Station is a major hub that connects most of Hokkaido and is centrally located, giving you access to some of the best attractions and tourist spots in the prefecture! In this article, we'll go over the history of the station, what you can find nearby, and good hotels in the area!

Sapporo Station Bus Terminal

In order to get to some of the lesser known places around Hokkaido, you will sometimes need to take a bus. This is when you will head on over to the Sapporo Station Bus Terminal, which is luckily located right next to Sapporo Station itself!
The Sapporo Station Bus Terminal has a huge selection of buses that can take you to many places across the prefecture. From Hakodate, all the way to Lake Toya Hot Springs! Although the main terminal area has 18 buses available, there are also stops at the Sapporo Station North Gate and at Sapporo Ekimae.
Spot Information
Spot name: Sapporo Station Bus Terminal
Street address: 2 chome 1, Kita 5 Jonishi, Chuo-ku, Sapporo, Hokkaido 060-0005
Access: Directly connected to JR Sapporo Station
Sapporo Hotels Near JR Station
Since Sapporo Station is the center hub of Hokkaido to lead you to various places throughout the prefecture, it is usually best to stay at one of the many hotels that can be found around the station.
Whether you want to splurge a little by staying at the Sapporo Prince Hotel or save some money by staying at the Hotel MYSTAYS, there are plenty of options available. But, if you want to stay as close to Sapporo Station, there are a couple hotels to choose from!
What's the Closest Sapporo Station Hotel?
When it comes to the "closest" hotel to Sapporo Station, the award goes out to the JR Tower Hotel Nikko Sapporo! This hotel is one of the highest buildings in all of Hokkaido, standing at 173 meters above sea level. It is also directly connected to JR Sapporo Station, making it the perfect place to stay without worrying about getting lost!
The JR Tower Hotel Nikko Sapporo defines itself with class and luxury with several restaurants and bars that serve French cuisine, Japanese Cuisine, and buffet-style Western Cuisine. Another attractive feature of the hotel is their world-class spa located on the 22nd floor called Pulau Bulan.
At the Spa, women can enjoy from a selection of three baths, and men from a selection of two baths. There are also massage packages available for an additional fee, but entry to the spa itself 1,600 yen for guests and 2,900 for visitors.
With so much to offer and being so close to the station, it's no wonder that the JR Tower Hotel Nikko Sapporo is a popular option for visitors to not only Sapporo, but Hokkaido itself!
Spot Information
Spot name: JR Tower Hotel Nikko Sapporo
Street address: 5 Nishi 2, Kita 5, Chuo-ku, Sapporo, Hokkaido 060-0005
Access: Directly connected to JR Sapporo Station

The History of Sapporo Station
Sapporo Station may have a relatively recent history compared to other major travel hubs in Japan, but it stands tall as one of the most important train stations in Hokkaido. With direct connections to many cities of Hokkaido, just about everyone visiting the prefecture will go through Sapporo Station once during their visit.
Though Sapporo Station is currently part of the JR company, it was originally opened in late November under the Horonai Railway. The original station building caught fire sometime in 1907 and was rebuilt in 1908. As the city grew over time, so did the station, and in 1951, the station completed its third reconstruction.
In 1987, the station became under control of JR Hokkaido and the current building was built in 2003. There are 5 total platforms at the station that serve routes heading to all directions. There are also plans to expand the station by 2031, in order to become the terminal station of the Hokkaido Shinkansen.
One of the best things to notice about Sapporo Station, is that there is an underground shopping area that allows you to travel through the city without worrying what the weather is like above ground! This is especially useful during the winter months, when the temperatures can drop drastically!
[Survey] Traveling to Japan
Recommend