4 Rusutsu Hotels in Hokkaido for The Perfect Snow Activities
Rusutsu is a majestic natural area which has an amazing view of Mount. Yotei. In the summer, there are a large variety of outdoor sports such as rafting and horse racing. In winter, the tourists visit the spot to revel and ski in the exquisite powder snow. In the Rusutsu area, there are a large number of resort facilities such as amusement parks, swimming pools and golf courses. Find out the recommended hotels which allow you to fully enjoy these activities!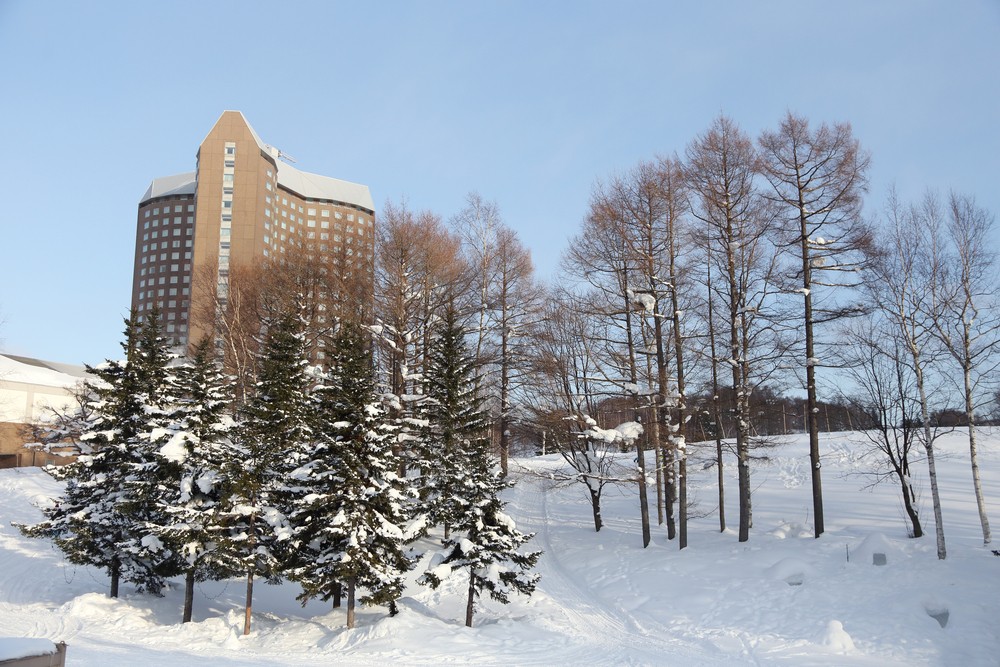 Rusutsu Resort Hotel
Rusutsu Resort is situated on highlands surrounded by the Shikotsu Toya National Park. Around the area, you can also experience indoor activities such as making candles to rafting, horseback riding and mountain biking outside. It is also fully equipped with entertainment facilities such as indoor wave pool, merry-go-round, and even spatial augmented reality. There is also an amusement park with the usual classic amusements - large roller coasters and thrill rides. There are many types of guest rooms for you to choose from. Pick your favourite place to stay which have magnificent views of Hokkaido, from three hotel buildings to log houses and lodges, and there are even camping areas for tents in the summer. The restaurant at the hotel serves a large variety of dishes including buffet-style meals, local dishes, Italian and Chinese cuisine.
Spot information
Spot name: Rusutsu Resort Hotel

Street address: Abuta-gun, Rusutsu-mura, Izumikawa, 13 Hokkaidō, 048-1711

Access: Two-hour ride on the free Shuttle bus from Sapporo (Reservation needed) 
Hotel Romulus Rusutsu
Hotel Romulus is a hotel located at the foot of Mt. Yotei that is reasonably priced and ideal for single and small groups. You can enjoy skiing and snowboarding in winter, golfing and road biking in the summer, playing in the lake or rivers near the surrounding. The rooms are simple, clean and comfortable, and all rooms are equipped with bath and toilet, TV, refrigerator, and free wi-fi connectivity. The hotel is within walking distance of convenience stores. There is the option of having breakfast and dinner are served upon reservation. 
Spot information
Spot name: Hotel Romulus

Street address: 36 Izumikawa, Rusutsu, Abuta District, Hokkaido 048-1711

Access: It is an hour drive away from JR Kutchan Station.

Rusutsu Lodges - Pension Lilla Huset 
The Rusutsu Lodges - Pension Lilla Huset is in a good location, merely a minute walk away from Rusutsu Resort amusement park and Rusutsu ski area. It is a reasonably priced place highly recommended for those who enjoy skiing regularly. There are Japanese and Western rooms, rooms with shared bathroom and toilet, and also a room with private bathroom & toilet available. Free Wi-Fi is available throughout the hotel. A coin-operated washing machine is also available. Breakfast is a buffet-style meal.
Spot information
Spot name: Rusutsu Lodges - Pension Lilla Huset

Street address: 144 Izumikawa, Rusutsu, Abuta District, Hokkaido 048-1711

Access: Driving from Sapporo town, it would take around 90 minutes.

Westin Rusutsu Resort Hotel
At the Westin Rusutsu Resort, the beautiful powder snow beckons you to go out in ski equipment as it is during winter. With good access to the skiing facilities, you can ski to your heart's desire in the wilderness of Hokkaido. In the summer, you can partake in golf, tennis and also have fun at an amusement park. Indoor and outdoor indoor hot spring facilities are also available. Rooms have comfortable beds and a spacious layout. From the rooms, you can see a lush green view of the mountains and the golf course. Taste international buffet. Order from the à la carte menu which has dishes made from local ingredients for lunch and dinner. There are other Japanese restaurants as well.
Spot information
Spot name: Westin Rusutsu Resort Hotel

Street address: 133 Izumikawa Rusutsu-mura, Abuta-gun, Hokkaido 048-1711 Japan

Access: A one-way bus service from the Airport is 3,500 yen, and may take up to 120 minutes. 

[Survey] Traveling to Japan
Recommend