Niseko Restaurants in Hokkaido to Explore for your Next Trip
Niseko, a place overflowing with nature. Not only do they have great quality snow at ski resorts, they are also rich in hot springs and restaurants. We recommend this place because of the environment rich in delicious ingredients. In the case if you're sightseeing in Niseko, you can sample many types of Niseko's food in a relaxing place.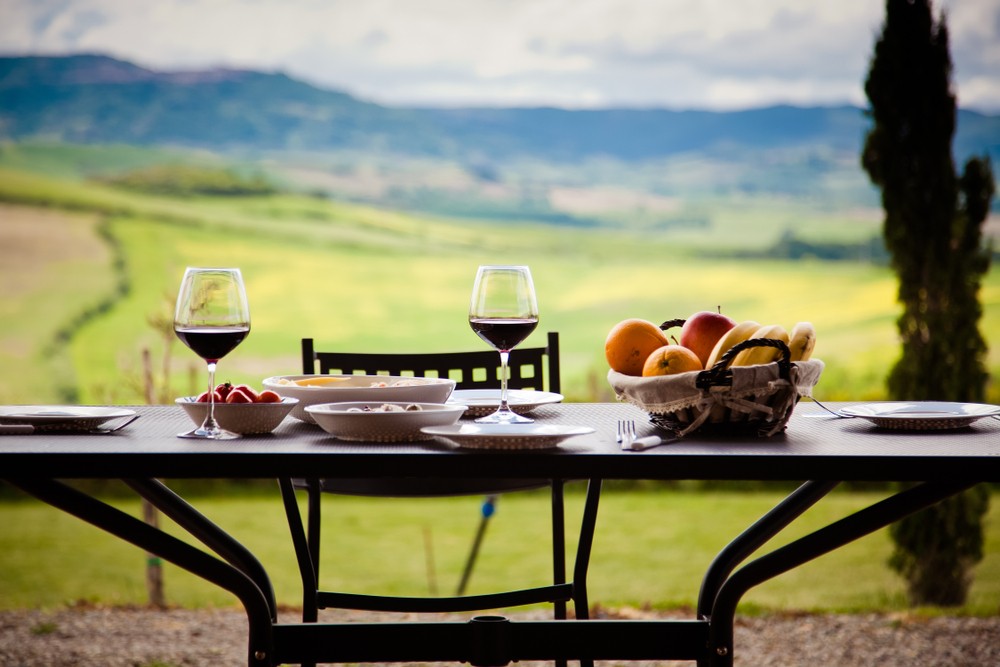 Have A Creative Meal Rich in Variety at Abucha Restaurant Niseko
The Abucha 2nd Restaurant is a restaurant which provides dishes rich in Hokkaido's fresh vegetables. You can taste carefully-selected seasonal vegetables and fish-type dishes here. Plus, the atmosphere in the shop is fun thanks to its reasonably priced delicious dishes, products and large variety of alcohol. Not only that, there is a cafe and lunch, homemade Hamburg Steak, salad bar, and also homemade cake.
Spot information

Spot name: A-bu-cha 2nd Shop (阿武茶2号店)

Street address: 191-29 Yamada | Suiboku 1F, Kutchan-cho, Abuta-gun 044-0081, Hokkaido

Access: 15 minute drive from Kutchan Station.

A Kaiseki Style Restaurant With A Calming Atmosphere: Yo Niseko Restaurant
"Washoku Kaiseki Yo" is a Japanese Kaiseki restaurant. They only serve carefully-picked ingredients from Hokkaido. You can enjoy an environment where you could warm your heart and body by the Japanese-style sunken hearth known as irori (a stone-lined pit in the floor where people gather, cook and eat in traditional Japanese homes). Whether it be course meals with meat, fish, tempura from the kaiseki dish or shabu-shabu, the ingredients provided are freshly harvested in Hirafu. As there are individual rooms too, you can have an exceptional way of passing time here.
Spot information
Spot name: Japanese Cuisine Kaiseki Yo (和食懐石よ)

Street address: 155-416 Yamada, Kutchan-chō, Abuta-gun, Hokkaidō 044-0081, Japan

Access: A 15 drive from the Kutchan JR Station
Taste the Rice Cooked in Earthenware Pot at Restaurant Kuriya Sessa Niseko
If you'd like an enjoyable lunch, then how about visiting Kuriya Sessa? They provide a lavish and creative Japanese meal made of a large serving of ingredients. There are rice seasoned with various ingredients, rice cooked in earthenware pot and also sushi set. Not only that, there is also a coffee menu, a drink menu with almost all types of drinks, as well as desserts such as cake and crepe. Dinner is also available upon reservation.
Spot information

Spot name: Kuriya Sessa「厨や雪朔(くりやせっさ)」

Street address: 133-14 Yamada, Kutchan-cho, Abuta-gun 044-0081, Hokkaido

Access: A 10 minute drive from JR Kutchan Station. 

A Black Tea Specialist, La Villa Lupicia Restaurant Niseko
A specialist in black tea worldwide, Lupicia is also the creator of the restaurant La Villa Lupicia. At the restaurant, you can have a delicious lunch made of a large amount of vegetables, milk, meat and seafood caught from the Shakotan peninsula or harvested from the mountains or the seas. Additionally, the winter-limited dinner consist of a luxurious course meal. Buffet-style, course meals, or meals where you rely on the chef's recommendation, you can pick from a few varieties of dinner courses. You can have your fill of seasonal ingredients from Niseko.
Spot information
Spot name: La Villa LUPICIA (ヴィラ ルピシア)

Street address: 58-5 Kabayama, Kutchan-cho, Abuta-gun 044-0078, Hokkaido

Access: 3 minute drive from the Niseko Grand HIRAFU (Location for Skiing) 
The Strategically-located Ki Niseko Restaurant
Ki Niseko, written as 'wood' niseko, is a hotel built at the foot of Niseko-Annupuri Mountain. The restaurant in the Ki Niseko hotel called "An Dining & Cafe Bar" serves dishes with plenty of local ingredients. For the dinner reserved for those who made an appointment, you can taste the umami flavours which were fully brought out from the ingredients. As for Lunch, you may choose from set menu items such as fresh fishes, pasta and also rice bowls. You can have a meal with a wide range of local vegetables. Would you like to visit this location where you can enjoy a scrumptious meal while having the wide view of Niseko streets and the majestic Mount Yotei under your eyes?
Spot information
Spot name: Ki Niseko 'An Dining and Cafe Bar' (杏ダイニング)
Street address: 183-43 Yamada | 1F Ki Niseko Hotel, Kutchan-cho, Abuta-gun 044-0081, Hokkaido
Access: Free pick up bus from the Kutchan JR Station (Reservation needed)
[Survey] Traveling to Japan
Recommend