The Smallest (but Major) Park in Hokkaido: Onuma Quasi-National Park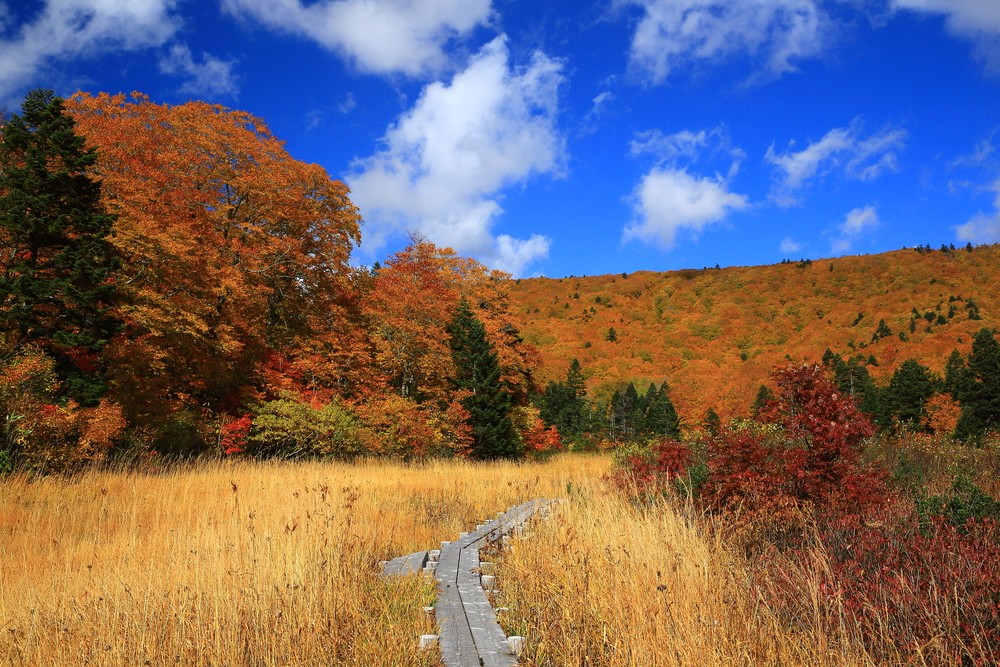 Known as the smallest quasi-national park, Onuma Quasi-National Park in Southwest Hokkaido has 3 lakes, and around 120 small islands which formed when the volcano erupted in 1640. Even though it's the smallest, it's still quite big and there are many activities which tourists can do such as mountain climbing, cycling, snow trekking or fishing.
Scenery of Onuma Quasi National Park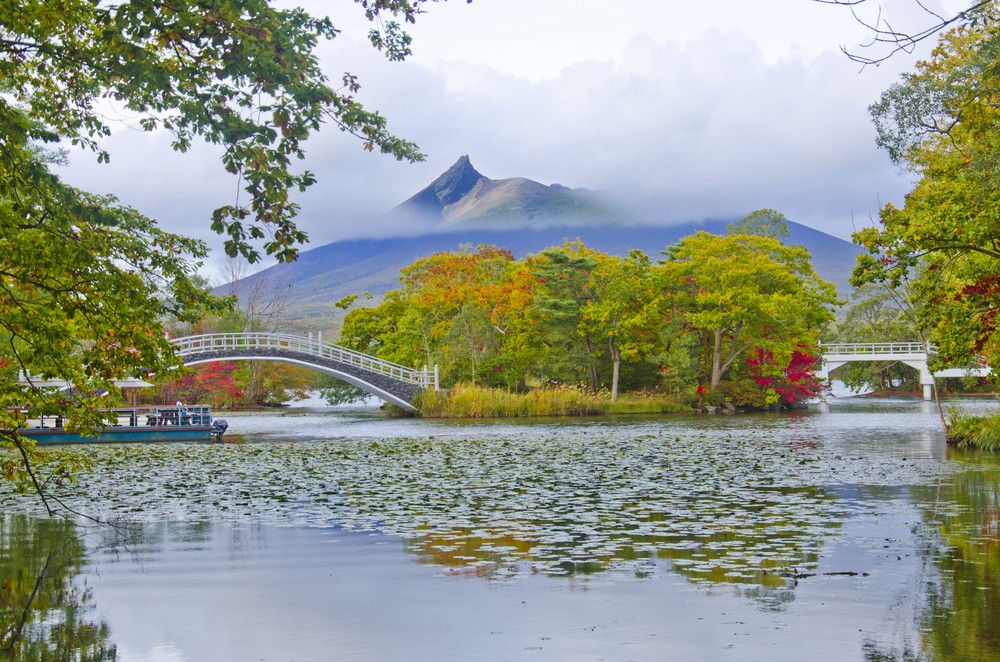 Skunk cabbages (mizubashou 水芭蕉), which have white flowers, grow wildly in spring while water lilies bloom in Summer. At the Konuma Lake which is 16km wide, you can find beautiful water lilies growing near a bridge called Tsukimibashi, which means Moon-watching bridge.
Things To Do At The Park
Onuma Quasi-National Park is not only a great destination to admire the breathtaking views of nature, you can also participate in many fun, exhilarating activities. In Spring to Autumn, you can rent and ride the Segway in the park. There are many local tour services available, such as walking under the starlight tour or canoeing.
Activities in Summer
Boating is a great way to explore the natural environment of Onuma. You can try the 3-hour Oonuma Canoe Tour (around 6,000 yen/person) which is run by local operators, and they have English language support for tourists too.
Activities in Winter
In winter, the lake freezes over and boating activities are halted. However, hiking the mountain and taking photos of the snow capped mountains are popular with locals and tourists. Guided night tours in the park are around 4,000 yen per person.
Not to mention, looking at the twinkling night skies of Hokkaido with your lover is such a romantic date! Other activities such as riding snowmobiles, sledding, horseback riding, snowshoeing, and skiing are also available in Winter.
The park may be closed between mid-December to mid-April, please check the official website to confirm that the park is open to visitors.
Onuma Park Access
How to get the park?
The park is a ride away from the JR station of Hakodate, Hokkaido. From Hakodate Station, it takes around 29 minutes to reach Onuma Koen Station (Limited Express train・Tokkyu Densha・特急電車).
The best way to travel outside of cities is still by renting a car. However, if you plan to spend most of your time in the city, there is no problem using public transport such as trains and buses. For those travelling in groups, renting a car is a good idea. Do take note that parking may not be free though! And free parking is limited.
If you're travelling to Hokkaido, make sure you don't miss a trip to gaze upon the beautiful landscape of the Onuma-Quasi National Park (函館 小沼公園). Besides quasi-national parks, there is also a famous monastery called Tobetsu Trappist Monastery nearby where you can buy butter cookies made by monks.
Spot information
Spot name: Onuma Quasi National Park (函館 小沼公園)

Street address: 145 Onumacho, Nanaecho, Kameda District, Hokkaido

Access: A 10-minute train ride from Shin-Hakodate-Hokuto Station or 30 minutes from Hakodate Station.
[Survey] Traveling to Japan
Recommend