4 Must-Visit Sapporo Shopping Spots
The conveniently located shopping area in Sapporo is directly connected to the station through an underground passage so that you can comfortably enjoy shopping even if it rains or snows! The city, filled with fashion shops, restaurants, miscellaneous goods, etc., always attracts a crowd of tourists and locals alike. And because of the dense concentration of stores, you can find all kinds of different types of shops in the vicinity. We will introduce recommended shopping areas such as areas where you can enjoy shopping even if you do not have much time!

A Sapporo Shopping Mall That Has Everything You Want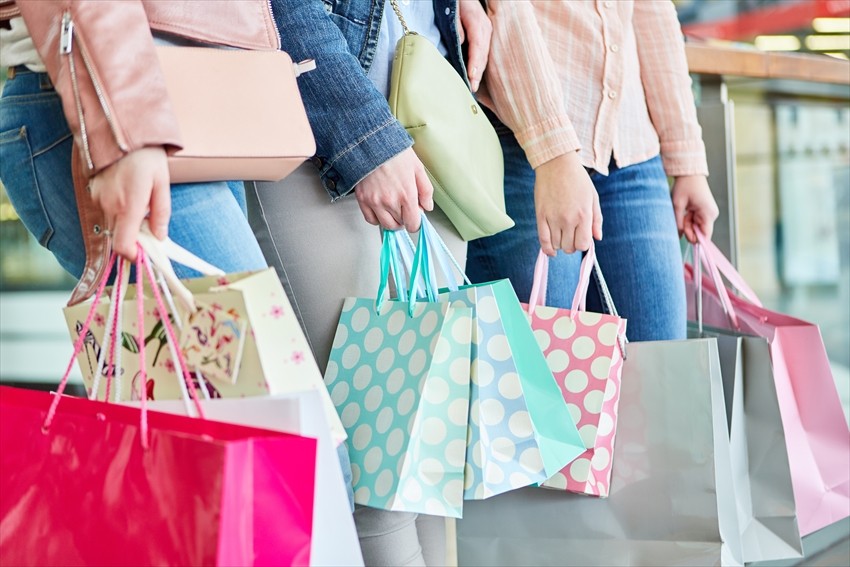 Located in the city center of Sapporo, located at JR Sapporo Station (which is the base of transportation in Hokkaido), stands the 38-floor "JR Tower." Here you will find shopping centers, hotels, offices, observation decks, and other facilities. Many stores, such as fashion brands, restaurants, home electronics mass merchandisers, etc. are gathered in the four areas in the JR Tower. Souvenirs, sweets, home appliances, and many other stores are located here, which makes it very convenient for buying many different items. There are also department stores and complex facilities in the vicinity, so it is crowded with many people every day. Access to major sightseeing spots from the JR Tower is another point that must be mentioned.
Spot information
Spot name: JR Tower

Street address:  5-2 Chuo-ku, Sapporo, Hokkaido
Access: Directly connected to JR Sapporo Station

Historic and Large-Scale Shopping: Tanuki Koji Shopping Arcade Sapporo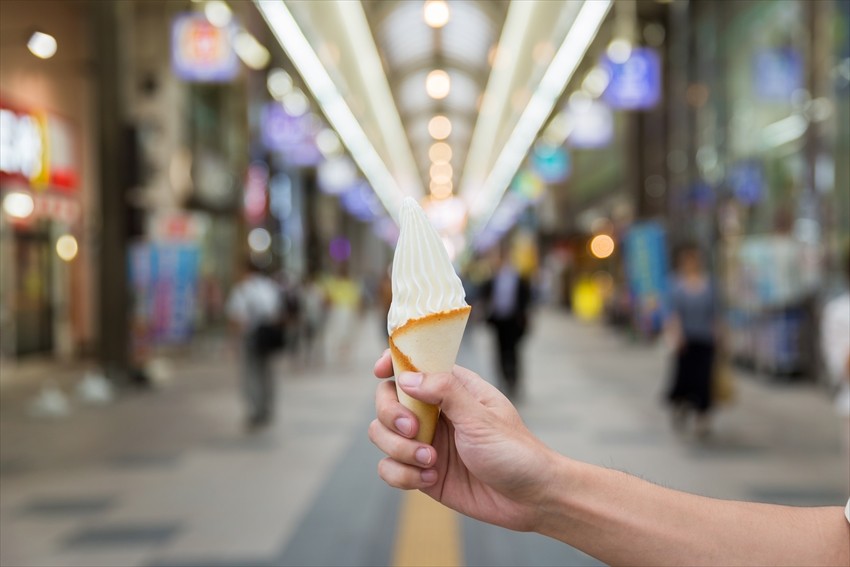 Sapporo Tanuki Koji Shoten is one of the most historical shopping streets in Hokkaido. Around 1869, merchants and restaurants began to line up around what is currently known as the 2-chome and 3-chome area which came to be known as "Tanuki Koji." The shopping street, which has long been familiar to locals, has a total length of seven blocks, or roughly 900 meters, with about 200 shops. The street is covered by a roof so you can enjoy shopping comfortably even if it rains or snows. There is a wide range of variety to be found, with stores ranging from fresh foods to clothing, as well as miscellaneous goods. You can also find furniture and electronic shops. Have fun walking and shopping for all sorts of items!
Spot information
Spot name: Sapporo Racco Smoke Shopping District
Street address: 北海道札幌市中央区南2中黒3条西1丁目~7丁目  3-1-7 Chuo-ku Minami 2 Nakaguro Sapporo, Hokkaido  

Access: Get off at Susukino Station via the Odori Line

Bargain Hunt in Sapporo at the "Sapporo Underground Shopping Center"
At the Sapporo Underground Street, you can enjoy fashion, restaurants, cafes, and more at underground shopping malls "Aurora Town" and "Paul Town." For Sapporo citizens who live in Hokkaido, an area known for its heavy snowfall, the underground shopping malls are a popular means of movement, so it's always bustling! Sales and events are also held frequently, there are many chances to get great items at affordable prices. At Aurora Town, Hokkaido specialty shop "Kita Kitchen," shoppers can enjoy various sorts of souvenirs from Hokkaido, as well as cheese, ham, sausage, bread, kelp, fish, and seasonal vegetables, from a variety of areas in Hokkaido. The Sapporo underground shopping are also features free Wi-F service so that you can stay connected while you shop.
Spot information
Spot name: Sapporo Underground Street (Aurora Town ・ Paul Town)

Street address: 1-3 Chuo, Sapporo, Hokkaido
Access: Directly connected to Odori Station via  Namboku Line, Tozai Line, Toyose Line

The Best Shopping in Sapporo: "Red Brick Terrace"
Red Brick Terrace is a commercial building opened in 2014. It is close to Sapporo Station, located in front of the former main building of the Hokkaido Government, commonly known by the nickname "Red Brick Government Building". Here you'll find not only fashionable clothing and miscellaneous goods, but restaurants, cafes and so on. Easily accessible, the building is the location of Hokkaido's first shop, and remains a popular spot bustling with local people and tourists every day. There is also a viewing spot where you can see the Red Brick Palace Building and a rest space, making the facility a haven where you can feel nature while in the middle of a bustling city.
Spot information
Spot name: Red Brick Terrace
Street address: 北海道札幌市中央区北2条西4丁目1番地 2 Jonishi 4-1, Chuo-ku Kita, Sapporo, Hokkaido

Access: About 5 minutes on foot from JR Sapporo Station, 2 minutes on foot from Sapporo Station on the Namboku subway line, 5 minutes on foot from Odori Station on the Tozai line / Namboku line.

[Survey] Traveling to Japan
Recommend