Kyoto in summer, Where to Go and What to Do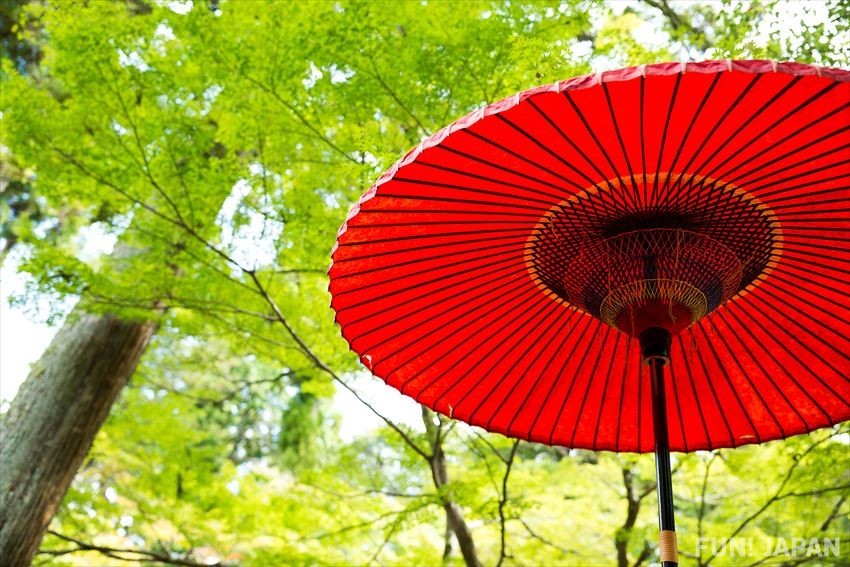 Most Kyoto festivals are held in summer. Would you like to get touched with Kyoto history by joining the traditional events in Kyoto while visiting Japan? It is also a good idea to participant a festival or fireworks festival in Kyoto while wearing a yukata and holding a hand fan. Please experience the tone of the festival and the sound of the fireworks at Kyoto by yourself.
Must see traditional summer festival in Kyoto!
Gion Festival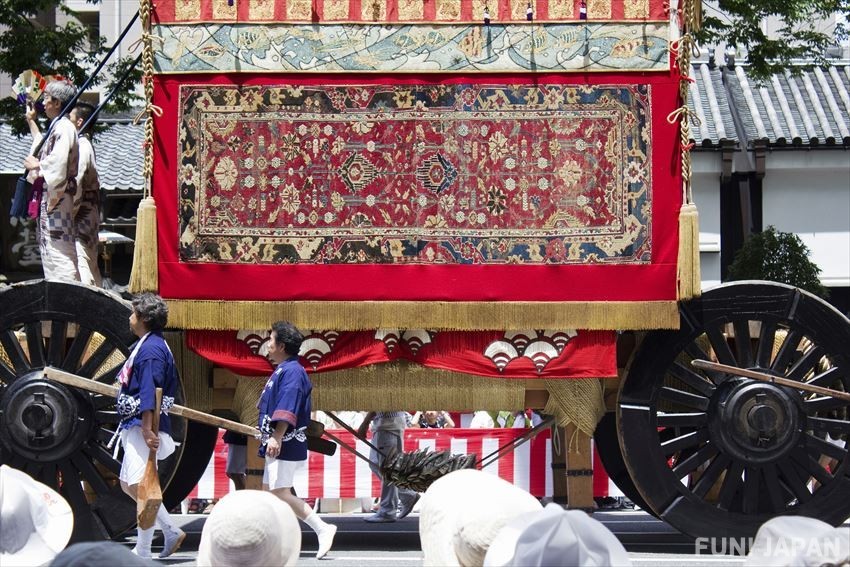 "Gion Festival" is one of the three biggest festivals in Japan. It is a festival held at Yasaka Shrine in July every year in Kyoto. It is such an important festival that the people who live in Kyoto will only notice summer has come as soon as the Gion festival comes. It is such a historic festival that already more than 1000 years.
A mountain car which called as "Yamaboko" will be driven around the street ("Yamahoko Jyunko") and the masterpiece is the show which "Yamaboko" turns the direction at the street junction. ("Tsuji Mawashi"). It is a must to see on how "Yamaboko" turns at junction with its large car size vigorously by laying the bamboo and water below the wheel in order to reduce the friction.

Besides, the most exciting charm of Gion Festival are the shops which opened in night at Yoiyama. It is a gorgeous festival that you must see at least once.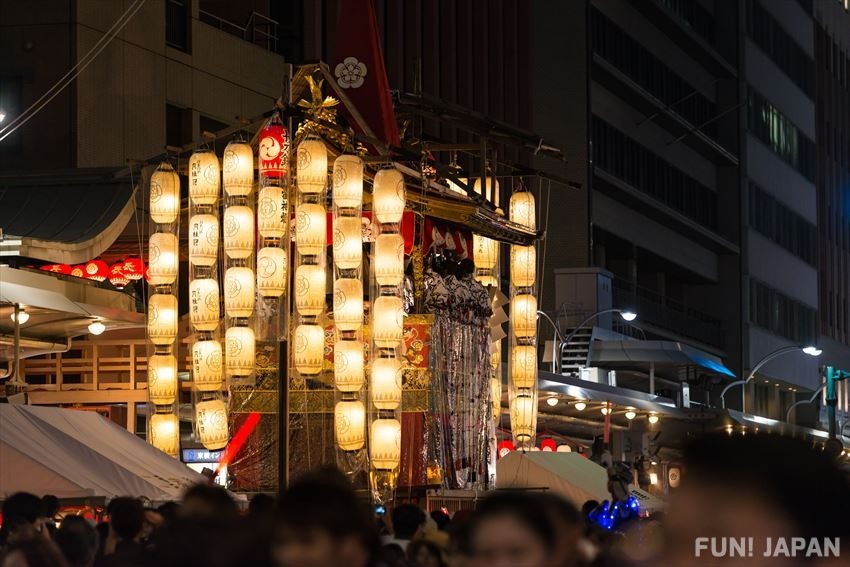 Spot information
Spot name: Gion Festival
Access:


Hankyu "Kawaramachi Station"

Keihan "Gion Shijo Station", Subway "Shijo Station"

Period:


one month from 1st July until 31st July.

Yamahori Jyunko schedule is on 17th July.
Gozanokuribi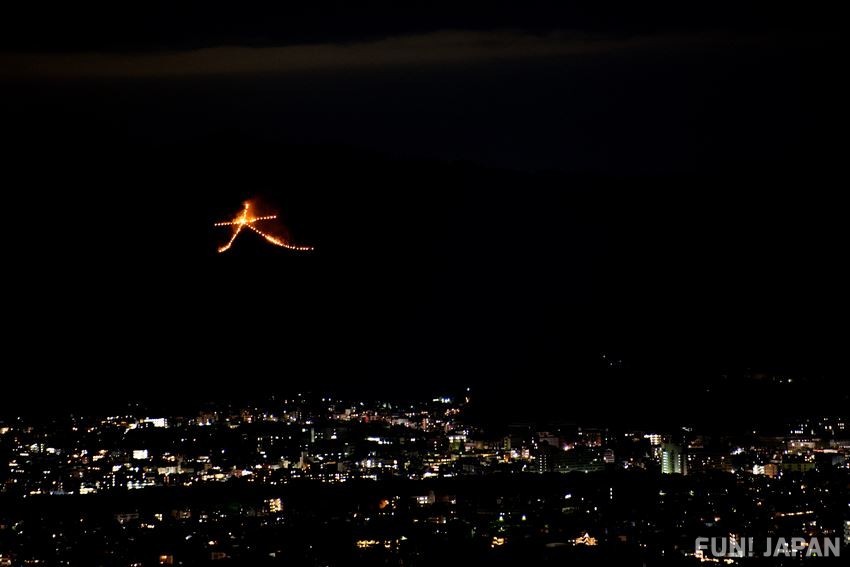 One of the four biggest festivals in Kyoto, "Gozanokuribi" is a traditional event to be held on 16th August annually. In order to send off the soul of ancestors who are returning during Buddhist event "Obon", a Kanji character of "Big" will be drawn with fire at a small mountain in Kyoto.
In addition to the character 'Big', 4 other kanji characters and shapes are shown in the mountain with flame. The fire is sequentially lighted up at a fixed time and each will draw out fantastic scene for approximately 20 minutes. Since it is difficult to see all the characters and shapes, it is recommended to visit only one place. It is recommended for you to view from bridge at Kitaoji which can view three characters and shapes.
Spot information
Spot name: Gozanokuribi
Access: Walking distance from subway station, "Kitaoji" station
Schedule: 16th August
Stunning fireworks festival in Kyoto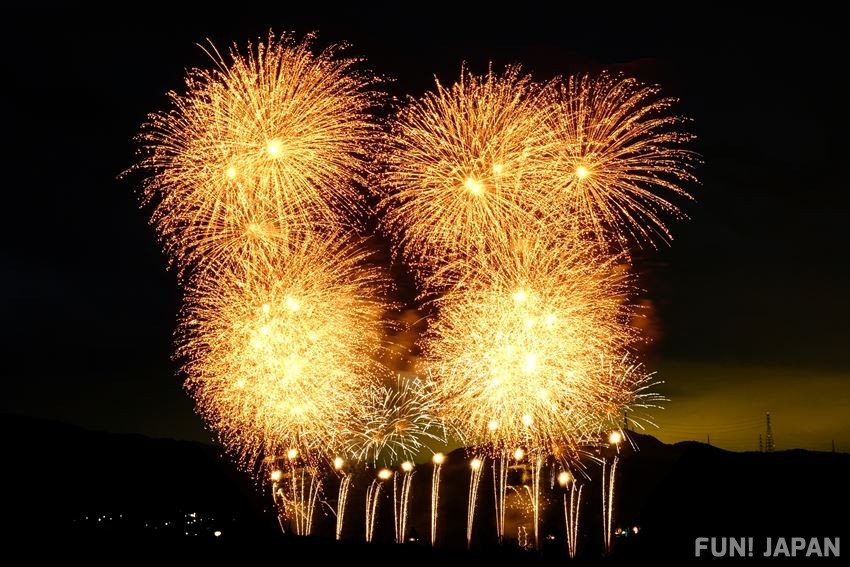 Kameoka Heiwa Festival Hozugawa Citizen Fireworks Festival
Kyoto Kameoka's firework festival, "Kameoka Heiwa Festival Hozugawa Citizen Fireworks Festival" is one of the only few fireworks festival which you can see unique fireworks. All the fireworks in form of character and large size fireworks are the highlights of this firework festival.
There are paid seats available where you can view the stunning fireworks from there. Besides the paid seat, you can also sit at the garden while viewing the fireworks, and about 150 stalls are lined up with crowd along the river. In every year, the number of fireworks launched is 7,000 unit and the number of visitors is approximately 70,000 people.
Spot information
Spot name: Kameoka Heiwa Festival Hozugawa Citizen Fireworks Festival
Street address: Hozu-cho, Kameoka, Kyoto
Access: 15 minutes on foot from JR Kameoka Station
Period: Mid-August
Kyoto Nantan City Fireworks Festival
"Kyoto Nantan City Fireworks Festival" in Nantan City, Kyoto Prefecture displays various fireworks during the festival. The last shot of fireworks which launched continuously fill the whole sky with the dazzling brightness. Also, the lanterns are shed in the river, where you can view the scenery and enjoy it. The number of launches in every year is 5,000 unit and the number of visitors is about 100,000 people.
Spot information
Spot name: Kyoto Nantan City Fireworks Festival
Street address: Yagi-cho, Nantan, Kyoto
Access: 5 minutes on foot from JR Yagi Station
Period: Mid-August
[Survey] Traveling to Japan
Recommend