Kyoto's Restaurants and the Variety of Foods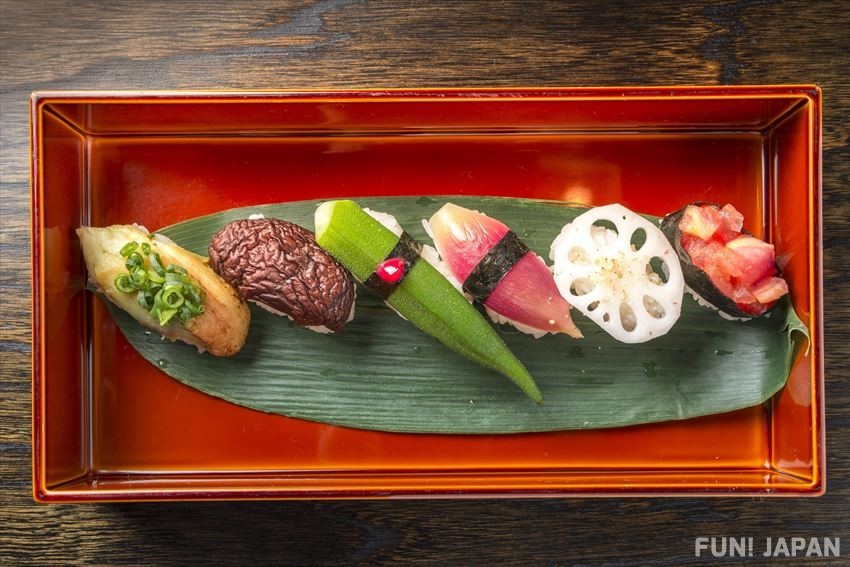 Kyoto has a lot of restaurants that offers a wide range of food genre. From a three-Michelin-star fine dining experience to just simple ramen, restaurants in Kyoto have it covered. If you are tired of a certain meal, you can easily find a different type of meal for dinner. Or if you are slightly a bit more curious, you can find yourself a ninja-themed meal to enjoy.

Kyoto Japanese Restaurant: Kyoto Kitcho Arashiyama
When we talk about Japanese cuisine, kaiseki cuisine sits at the top of Japanese cuisine. Kaiseki is basically a traditional multi-course Japanese dinner, a Japanese fine dining, and Kyoto Kitcho Arashiyama is one of Kyoto's best kaiseki-style restaurants. Once just a small, family-run business, now it had received recognition as a three-Michelin-star restaurant.
This restaurant is definitely expensive, but if money is not an issue; it is definitely an experience worth the price.
Spot information
Spot name: Kyoto Kitcho Arashiyama (京都吉兆 京都本店 嵐山店)

Street address: 58 Sagatenryuji Susukinobabacho, Ukyo, Kyoto, Kyoto 616-8385

Access:

16 minutes-walk from Kyoto Station to Saga-Arashiyama Station
6 minutes-walk from Arashiyama Station on Keifuku Dentetsu or Hankyu Dentetsu
Kyoto Sushi Restaurant: Ganko Sanjo Honten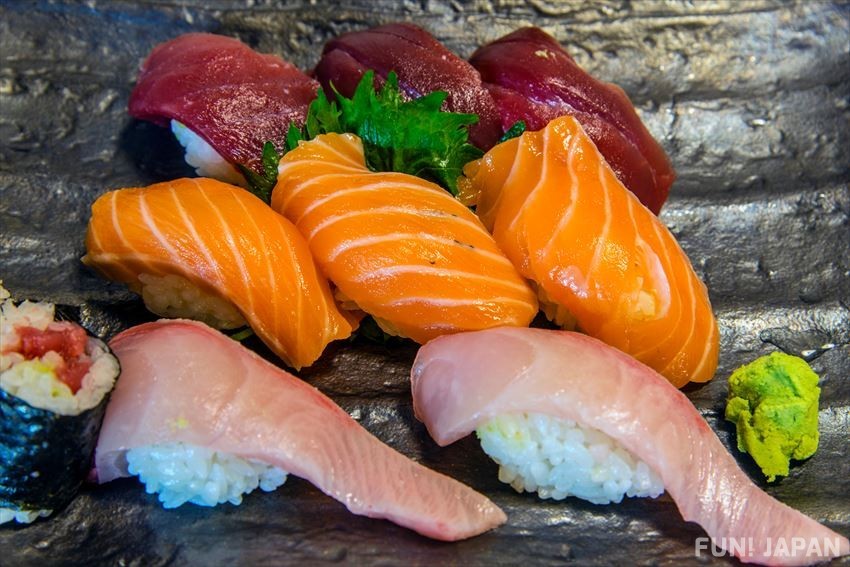 One of the sushi restaurants that are famous among foreign tourists, Ganko Sanjo Honten offers a reasonably priced meal in Kyoto. If sushi is not your thing, this restaurant also serves other Japanese meals, so you can choose other items from the menu. And speaking of menu, they also have a full English menu, in case you are worried of the language barrier.
The restaurant is spacious, and if you have energetic kids as well, this restaurant is one of the child-friendly restaurants in Kyoto. And for muslim visitors, great news, Ganko also provides special Halal menu for you.
Spot information
Spot name: Ganko Sanjo Honten (和食がんこ三条本店)

Street address: 101 Nakajimacho, Sanjo-dori, KawaramachiHigashiIru, Nakagyo, Kyoto, Kyoto

Access:

14 minutes from Kyoto Station to Sanjo Station
3 minutes-walk from Sanjo Station
Kyoto Teppanyaki Restaurant: Teppanyaki Manryu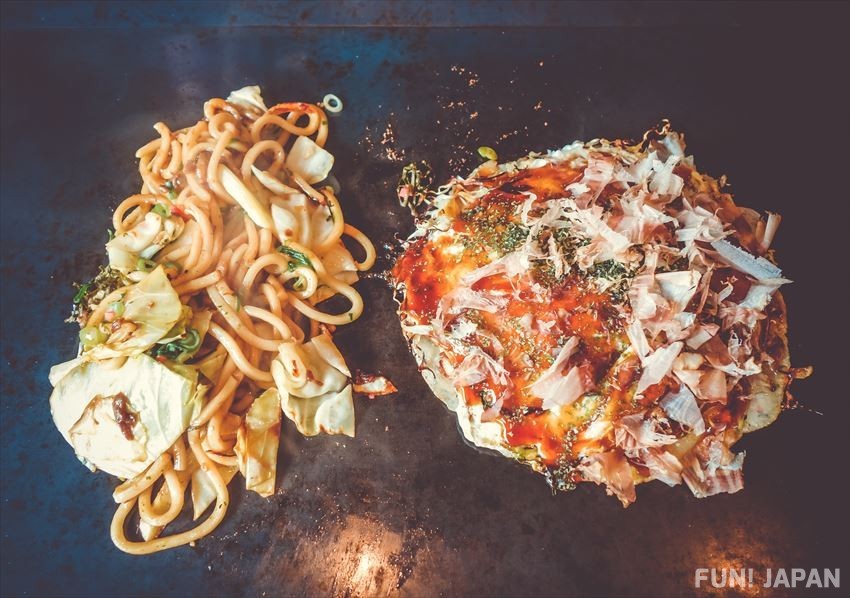 If you fancy a teppanyaki-style restaurant, try Teppanyaki Manryu. Having your food cooked right in front of you on the teppan (iron griddle) is definitely satisfying. Teppanyaki Manryu attempts to be innovative with teppanyaki-style cooking. Exploring with different ingredient, the chef aims to cater customer from different parts of the world. Regardless of the innovation attempts, the traditional taste of teppanyaki is retained.
Spot information
Spot name: Teppanyaki Manryu (鉄板焼き萬隆)

Street address: 2-382-2 Hashimotocho Higashi, Yamato-Oji, Shinbashidori, Higashiyama, Kyoto, Kyoto 605-0933

Access:

20 minutes from Kyoto Station to Gion-Shijo Station
6 minutes-walk from Shijo Station
Kyoto Station Restaurant: Ayam-Ya
Not far from Kyoto Station, this is one of the main places for Muslims to drop by to have their ramen craving fixed. Compared to other ramen shops, Ayam-ya provides halal Japanese chicken ramen, so our Muslim friends can rest assured of the ingredients used in their ramen.
Not only Ayam-ya sourced their meat from halal supplied butcher, they also have a praying room with separate male and female place to do their ablution.
Spot information
Spot name: Ayam-Ya

Street address: 2-1-11 Mikatakonyacho, Shimogyo, Kyoto, Kyoto 600-8238

Access: 11 minutes-walk west of Kyoto Station

Ninja Restaurant Kyoto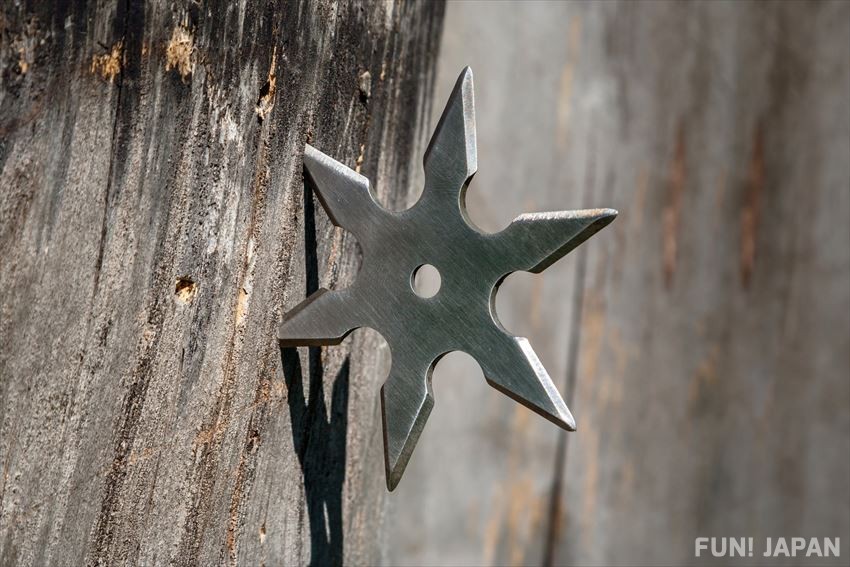 Looking for something slightly unusual place to dine-in? Look no further, Kyoto has it covered, Ninja Restaurant, a ninja themed restaurant. Not only do they serve traditional Japanese cuisine, but it also serves cuisine from different part of the world, such as French, Italian, and Chinese.
So, what is so ninja-ish about this establishment? A ninja guide will first guide you through a maze, a labyrinth-like path, into the hidden restaurant, and then to your seats. From menu in a form a ninja scroll to shuriken-shaped cracked, even the meal name has ninja-ish name. All of the designs are well thought in a ninja-ish ways.
Apart from that, Ninja Restaurant is part of a bigger structure, Ninja Kyoto. Ninja Kyoto offers a lot ninja-related activities, ranging from museums, souvenir shops, ninja wardrobe, shuriken throwing (it is child-safe because made of rubber), and theaters.
Status: Ninja Kyoto has permanently closed since 31st December, 2018.

Spot information
Spot name: Ninja Kyoto

Street address: 583-2 Nakanocho, Shijo Noboru, Shinkyogoku-do, Nakagyo, Kyoto, Kyoto 604-8042

Access: 2 minutes walk from Kawaramachi Station on Hankyu Dentetsu Kyoto Line

[Survey] Traveling to Japan
Recommend