Kyoto National Museum: a Complete Guide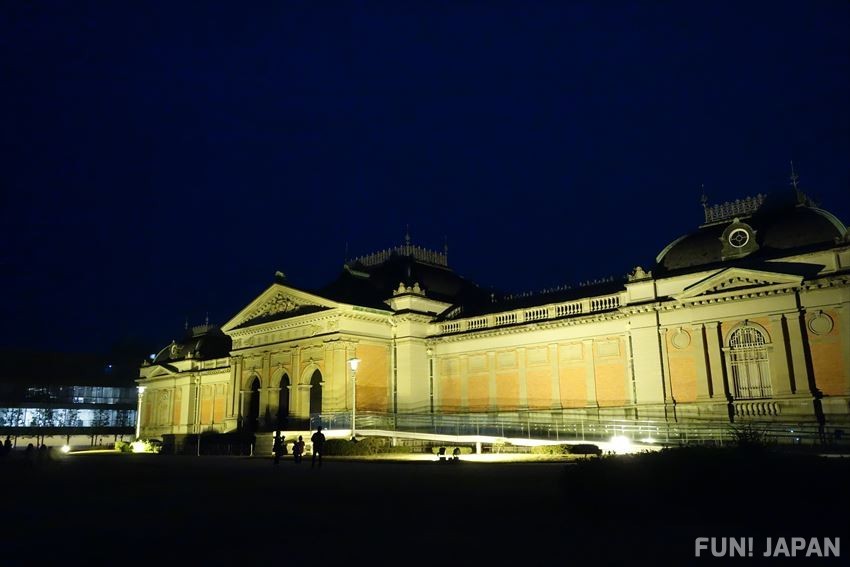 "Kyoto National Museum", the most important museum in Kyoto which is the capital city of the ancient millennium, is a must visit place for every art lovers who visiting Kyoto. The museum has 120 years history and about 14,000 art works.
In other words, you might have chance to meet "TORARIN", an official cute tiger character!
Overview of Kyoto National Museum
In Meiji Era, an era of promoting westernization and modernization, Japanese traditional culture was abandoned and treasures of ancient relics, shrines and temples were at risk of destruction and dissipation. In order to protect these cultural properties, National Museum of Art were established at Tokyo, Kyoto and Nara in 1889, and were decided to become Japan's four largest national museums moving forward. Therefore, Kyoto National Museum was also called as "Imperial Kyoto Museum" in May 1897, and play the role to protect the relics as well as traditional culture.

At present, Kyoto National Museum has about 14,000 items (from year 2016 statistic) covering all aspects of ceramics, archaeology, painting, sculpture, sanitizing, dyeing and weaving, processed metal, lacquerware, etc. These all are the cultural assets between the Heian Era and Edo Era (1603/1868) in Kyoto, and are used for exhibitions, preservation of cultural heritage, research and education programs. In addition to the fixed exhibition of the selected museum collections, there are two to four special exhibitions held every year. You get to opportunity to admire the essence of traditional Japanese culture.
Introduction of Kyoto National Museum Facility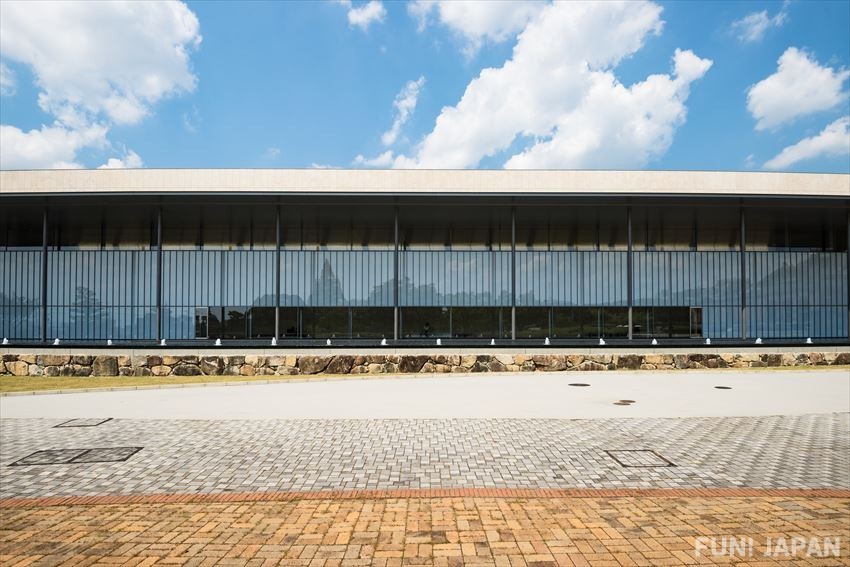 Meiji Kotokan (Closed until further notice) and Heisei Chishinkan
The Kyoto National Museum is divided into two, Meiji Kotokan, which was built in 1895, and the new building, Heisei Chishinkan which is opened in 2014.

The Meiji Ancient Capital Hall, which was designated as an important cultural property, is the only "government house" in the history of Japanese architecture. The house was built in French Renaissance style with a gorgeous red brick building that is as thick as the Western Palace. The triangle wall part on the roof is integrated with Buddhism and wind elements, and well-known as a very special Western style building.
On the other hand, Heisei Museum Hall which is designed by TANIGUCHI Yoshio, a world famous architect who also involved in design of "Tokyo National Museum Memorial Hall", is based on Japan's linear style. The glass windows and modern appearance create a contrast with the main hall's classic style.
Tea room, 'Ranan' and the garden
In addition to the two buildings, the outdoor exhibition area is also worth to be visited. A typical piece of French sculptor Rodin "meditation" was built next to the fountain in front of the main building. The other side of the fountain is called as Nishi Teien (Western garden). There are rare Christian tombstones stone lantern and stone Buddha in the garden. It is a recommended place to take a walk during nice weather.
Following the stone steps behind the museum, you will come to the East garden where exhibit the ancient stone which produced in ancient Korean Peninsula. The tea room in the garden was donated to the museum by art lover, UEDA Kan-ichiro in year 1958. It is a digital house that inherited the public culture tradition of Kyoto in the early Edo Era. Currently, it is mainly used for holding tea ceremonies.
Official character and souvenir shop
At the museum souvenir shop, you can purchase souvenirs with "TORARIN" motif and shapes, and also many other fine art works.

Business hours and entrance fee
Business hours: 9:30 to 17:00 (Business hour might be extended to 20 o'clock on Friday or Saturday.), closed on every Monday (closed on Tuesday if Monday is a holiday)

Permanent exhibition entrance fee: Adult 260 yen, University students 130 yen; under high school students or below 18 years old, and senior citizen who aged 70 years and above: Free admission (admission fee for special exhibitions need to be paid separately.)
Spot Information
Name: Kyoto National Museum

Address: 527 Chaya-cho, Higashiyama-ku, Kyoto, Kyoto 605-0931

Access: Approximately 7 minutes on foot from Keihan Train Shichijo Station
[Survey] Traveling to Japan
Recommend