Umitamago Aquarium, the Art of Oita's Marine Life
Umitamago Aquarium is the only aquarium in Oita Prefecture that has a unique display. Unlike any other aquarium around Japan, Umitamago Aquarium has a design that is similar to a modern art museum. You can experience a perfect blend of modern art with marine life as its main theme.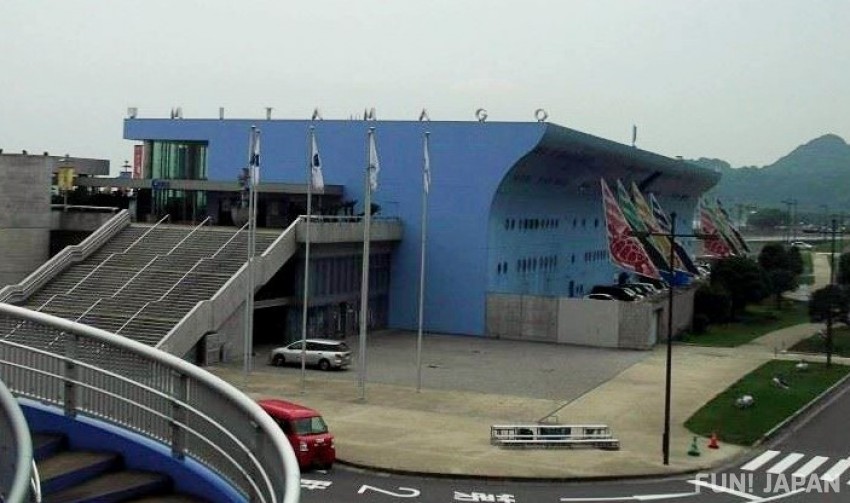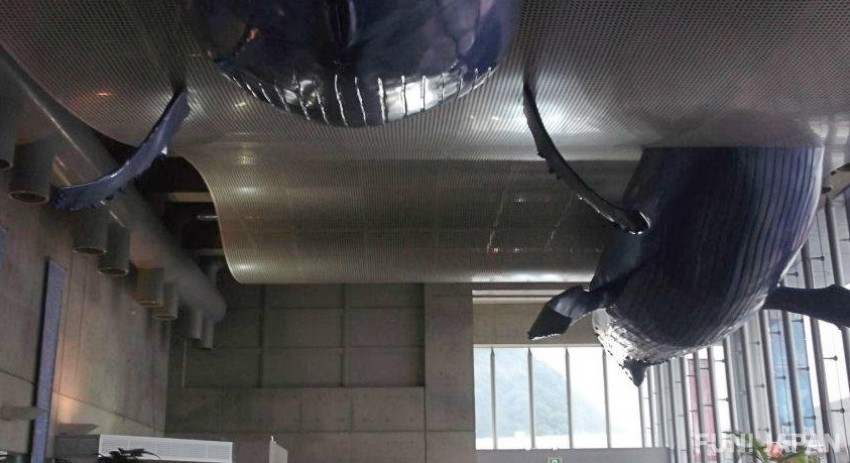 As you enter the main entrance hall, there are two giant blue whales hanging on the ceiling that will certainly pique your interest for a moment. Here are the highlights of the different sections inside Umitamago Aquarium.
River Zone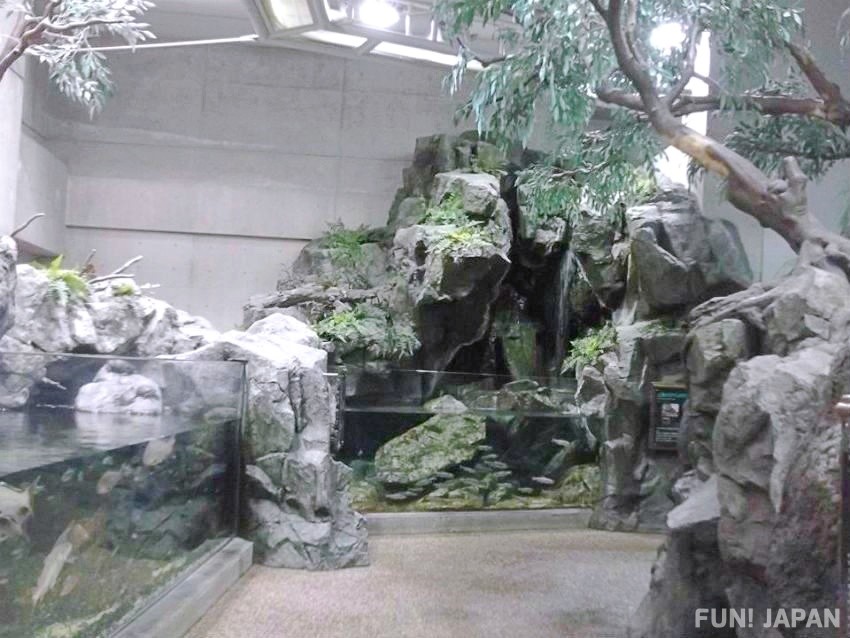 The first display room to welcome visitors is called the River Zone, an artificial immersive environment that mimics a river's ecosystem. Moreover, all living creature as well as all of the water which flows inside every tank in this zone is brought from all of the rivers that flow around the Oita area. 
Wonder zone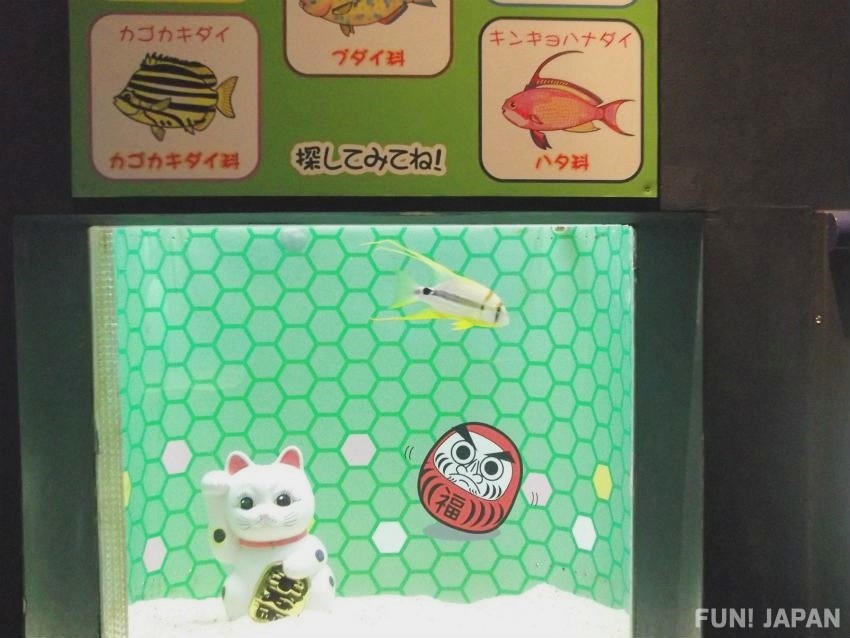 Visitors can learn much about the uniqueness of various marine creatures that are being exhibited with a different concept every season. At this time, it seems like the wonder zone has additional tanks with really cute Japanese traditional designs such as a sakura tank, oseibo tank, and a new tank which has a lucky cat statue inside of it.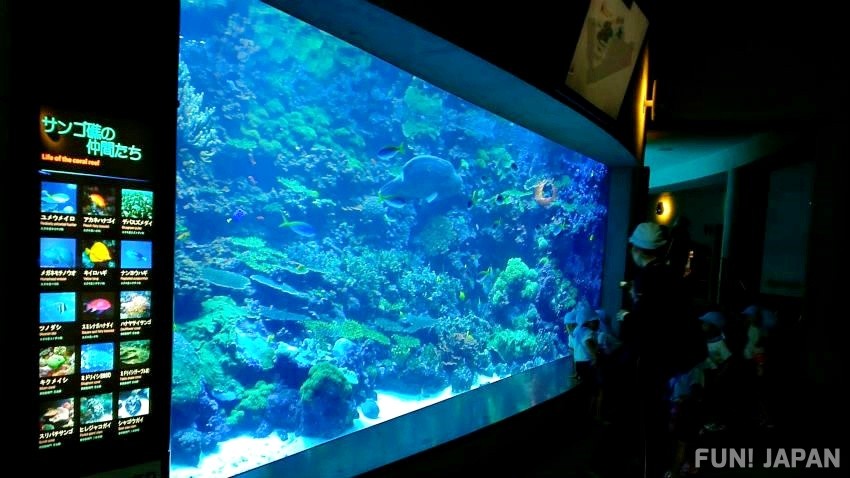 Most of the tanks exhibited in the wonder hall has its own uniqueness and are very informative with an information board that contains interesting facts about the creature(s) inside the tank. This information board is also available with English translations.

An interesting location in the Wonder zone is the art corner. In this corner, you can learn via artistic concepts about underwater creatures. See the beauty of the colours from Jellyfish that can alternate colourful lights and the beauty of coral reefs in the ecosystem tank. 
Science Zone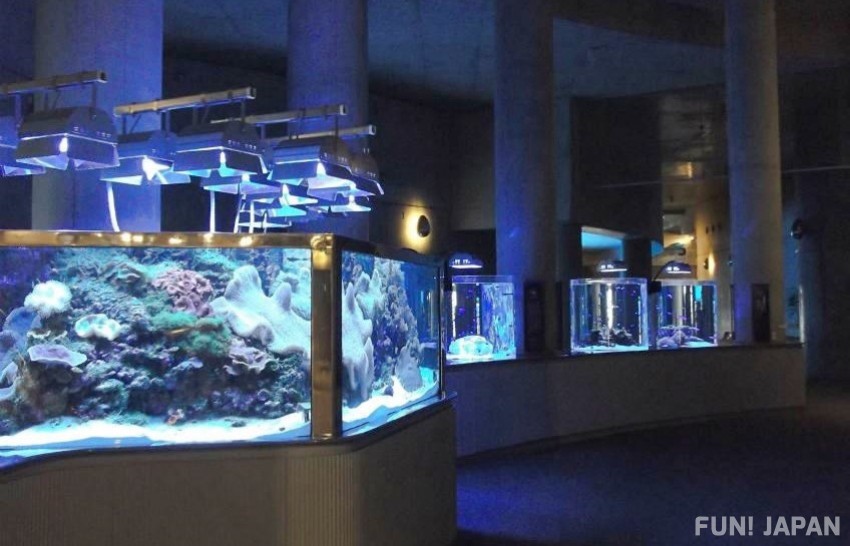 It is named the science zone since this area looks similar to a big experiment room for marine life. Visitors can learn more details about the various underwater species at this zone.
Outdoor pool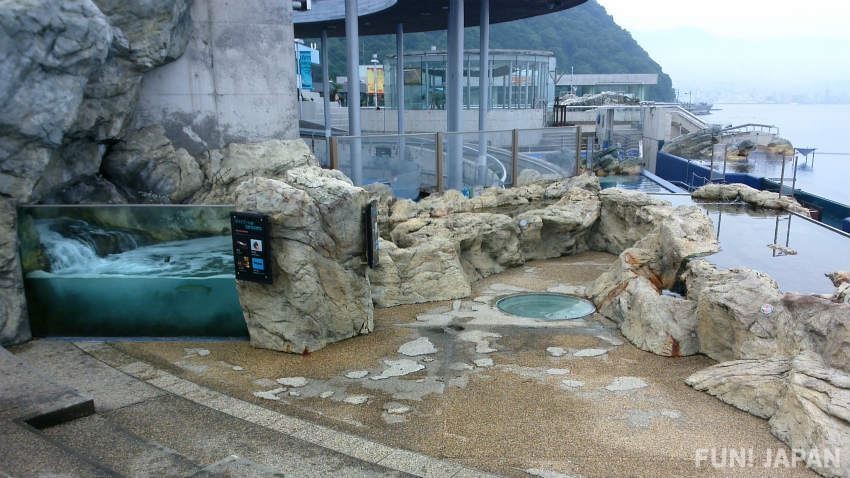 There are various kind of outdoor pools on the second floor and the whole area lies over the Beppu Bay. Visitors can enjoy the outdoor display with a beautiful seaside view of the bay area. 
At particular timings, there are interesting performances from the staff along with some cute ocean creatures such as the dancing walrus and acrobatic dolphin circus at the performance arena. 
Aso Beach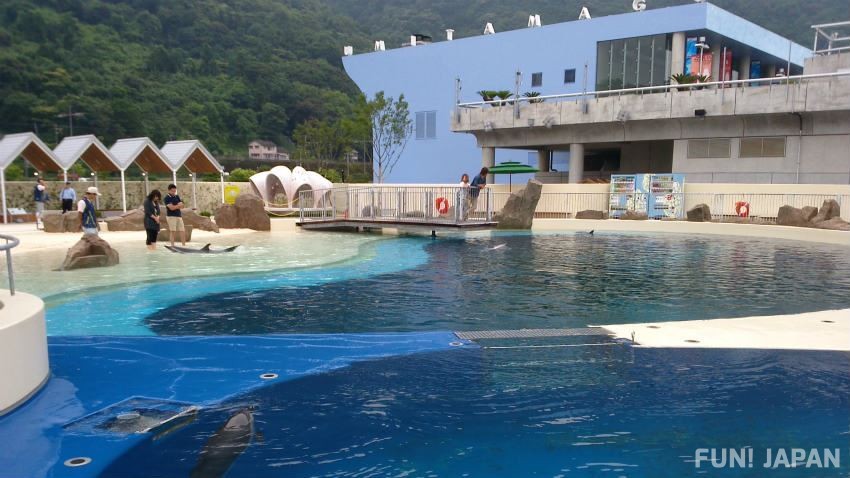 Aso Beach is one of popular areas among all the attractions that Umitamago has to offer. It is basically a dolphin pool where you can interact with the dolphins that is designed as an artificial seashore with soft white sand. Here visitors are allowed to interact and play with the smart dolphins. 
Opening Hours and Ticket Fee of Umitamago Aquarium

The opening hours of Umitamago Aquarium vary depending on the period. From March to October, the open hours are 9:00 ~ 18:00,  while during November to February, the open hours are 9:00 ~ 17:00. There is extended operation in August, starting from 8:00 or 9:00, until 19:00, depending on the day. The aquarium does not have a regular holiday but it will be closed for maintenance of facilities from time to time so please ensure you check prior to visiting.
There are performances of various marine animals, operated at different time period. Better to check it on the official website before visiting the Aquarium!
The general ticket fees are 2,200 yen, 1,100 yen, 700 yen for adult, elementary and Junior high school students, and infant who are 4 years or above respectively.
Access to Umitamago Aquarium
You can easily access to Umitamago Aquarium from Oita station or Beppu station. Take an Oita Kotsu route bus bound for Beppu direction from Oita bus station or the same bus bound for Oita station from Beppu bus station. The bus stop you drop off is Takasakiyama Bus stop.
Spot Information
Spot Name: Umitamago Aquarium
Address: 3078-22 kanzaki-uto, oita-city

Entrance fee: 2,200 yen (Adults), 1,100 yen (Students), 700 yen (Infant)

Operation time: March to October: 9:00 ~ 18:00; November to February:  9:00 ~ 17:00
[Survey] Traveling to Japan
Recommend