A Famous Eel Restaurant in Nagoya. Let's go to the main outlet in Mie Prefecture to try it out!
The most famous tourist attraction in Mie Prefecture will definitely be Ise Shrine. However, beside Ise Shrine there are a lot famous shrines in Mie Prefecture. One of them will be Tadotaisha which is famous for the event "Ageumashinji", an event which can fortune tell the good or bad of the year by counting the total horses that manage to climb up the slope. Today, we are going to introduce you the Eel restaurant, "Daruma Unagi" which is just nearby to this shrine.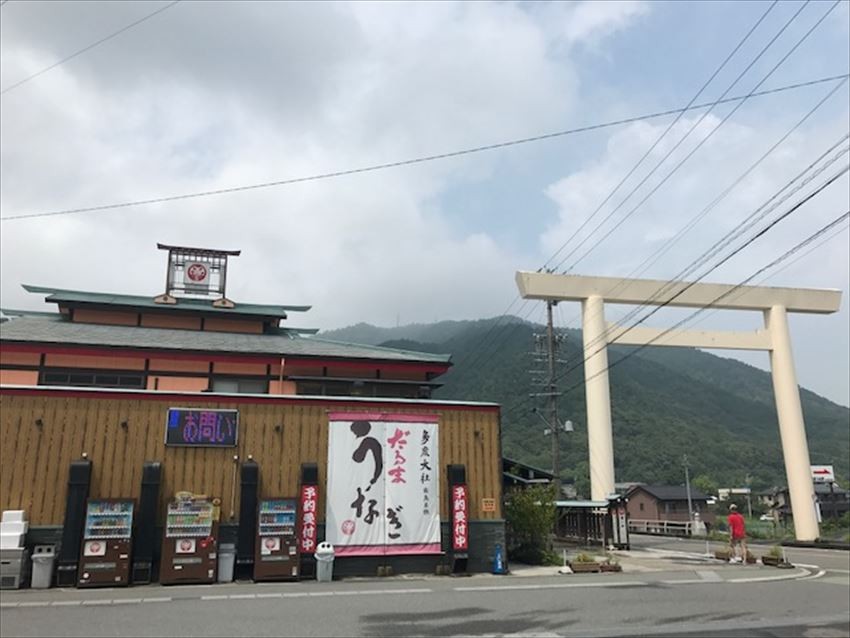 The most popular Eel Cuisine in Nagoya, "Hitsumabushi"
Tadotaisha is located at Kuwana city, Mie Prefecture which is approximately 30 mins by driving from Nagoya. Therefore there are a lot restaurants which selling the famous product of Nagoya. The restaurant we are going to introduce to you today, "Daruma Unagi" also selling the Nagoya's specialty dishes, Himatsubushi.
The entrance of the restaurant.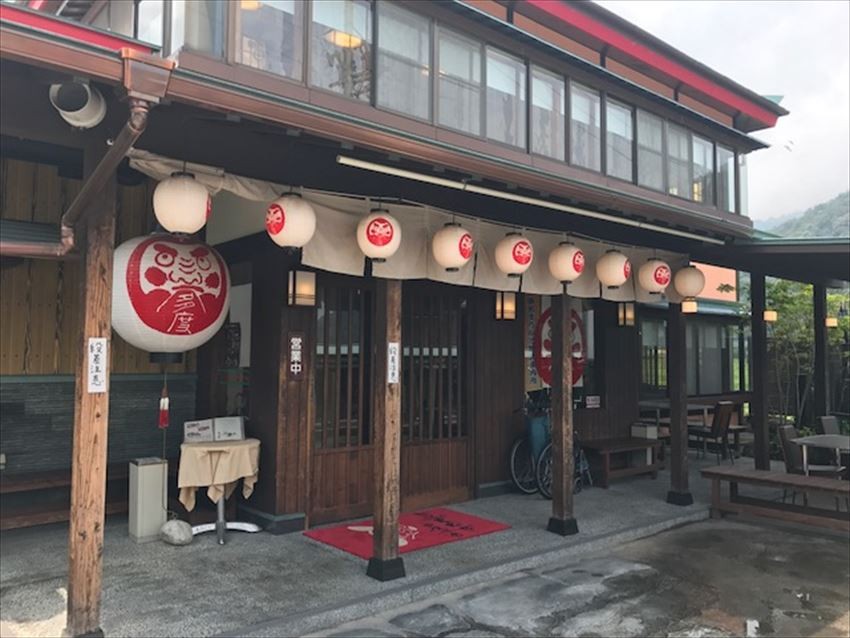 Don't you feel the entrance is so huge and attractive? In Tokyo we could hardly find this type of huge gate. Hence, we should visit and experience this kind of special design restaurant when we traveling to outskirt area.
The interior of the shop is wide and comfortable with both western style table seat and Japanese style seats. The restaurant is always fully occupied during lunch hour since it is famous to tourists, as well as local people. We're so lucky to arrive at 2pm and go in the shop without queuing up at all.
This is the symbol of the shop, Daruma. Do you know what is it?
Daruma will welcome you at the entrance of the restaurant. If you look carefully you can see the stomach of the Daruma is written "Tado" which made it so special.
Daruma is a figure imitating the shape where Takuma of Buddhist doing Zazen. It will rises up again no matter how many times it fall, which symbolized the "never give up spirit" whenever we face a difficulty in life. The restaurant has chosen Daruma as the shop symbol, with the desire to deliver the positive energy to their customers. 
What is Hitsumabushi? You definitely have to try this most recommended menu of the restaurant!
There is no lunch menu in this restaurant as they provide the same menu to customer during daytime or nighttime.
We've ordered a small bowl (2,030 yen) and Medium (Jo) bowl (2,650 yen) of Hitumabushi. The picture is Medium (Jo) bowl Hitsumabushi.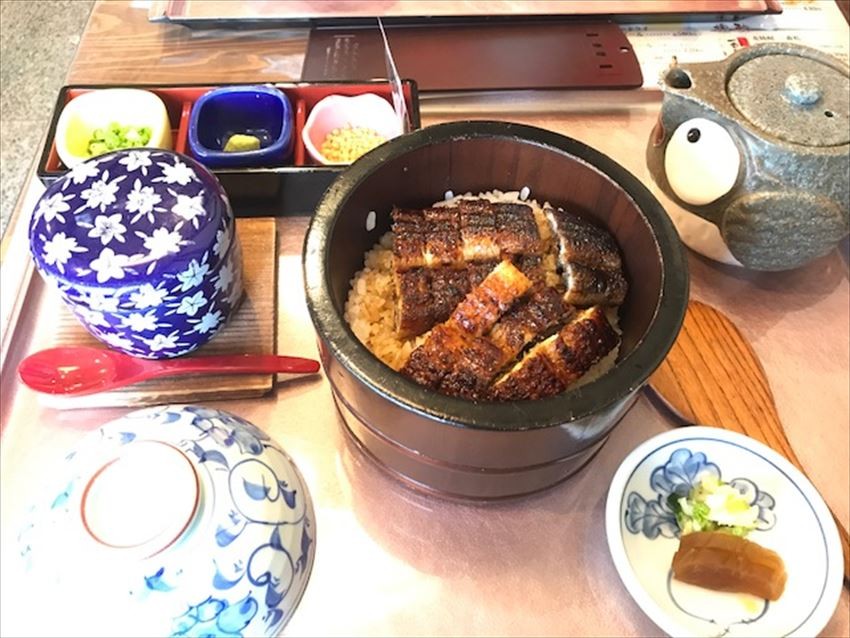 Hitsumabushi is a specialty cuisine of Nagoya where the eels is cut into small pieces before it served. At first, try the original taste without dip anything. Next, eat the eel together with some condiments such as green onions, wasabi and seaweed. At last, eat it as an Ochatsuke(Rice Mixed with tea). It is so characterized by following this three steps while enjoying your meal.
The Hitsumabushi at Daruma restaurant is served with Nagoya style, which is heavier taste comparing to other place's one. Therefore it blend very well when you eat it as Ochatsuke, together with tea. Eventhough the eel is in small pieces, but in fact medium bowl is big enough for us to fill our stomach. If you wish to eat more, then you can order the big bowl of Hitsumabushi which costs only 2,960 yen. For those who just want to try the taste and couldn't finish a big (Dai) bowl, small (Sho) bowl (2,240 yen) will be a perfect choice for you. So let's choose the suitable size that suits you!
Wha do you think? Do you feel want to try out the food at Daruma Unagi restaurant?
There are some other attraction in Kuwana City, Mie Prefecture such as "Nabana no Sato" which is famous for lighting illumination, "Nagashima Spa Land" with big amusement park and pool, "Jazz Dream Nagashima" which has a large outlet mall. So why don't you try to travel to Kuwana City when you traveling to Nagoya?
[Survey] Traveling to Japan
Recommend