The Superb View of Shizuoka's Stunning Shiraito Falls​! Japan's Most Famous Waterfall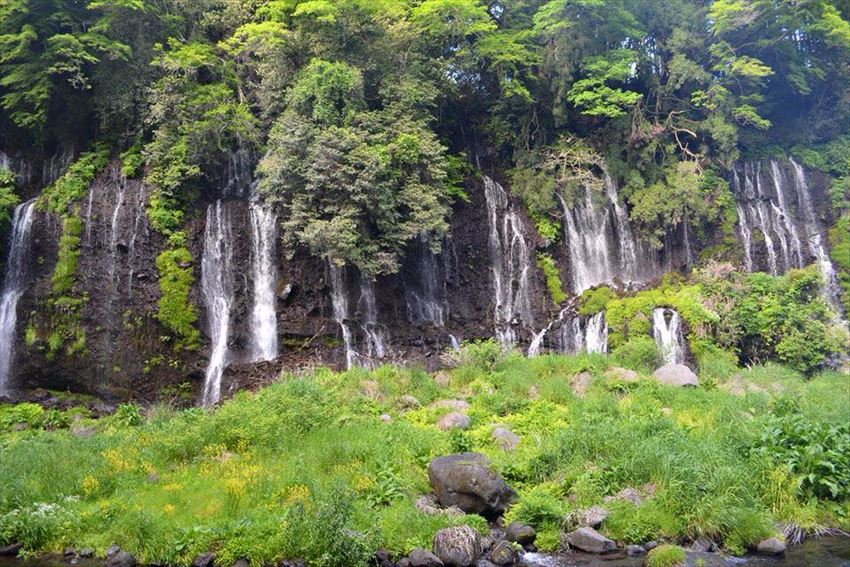 Shiraito Falls is a popular tourist spot located in Fujinomiya City, Shizuoka Prefecture, Japan. It's name given due to the water falling down the 20m high and 150m wide cliff looking like white threads. We're going to be introducing Shiraito Fall's history, points of interest, and how to get there in this article.
The History of Shiraito Falls in Shizuoka Prefecture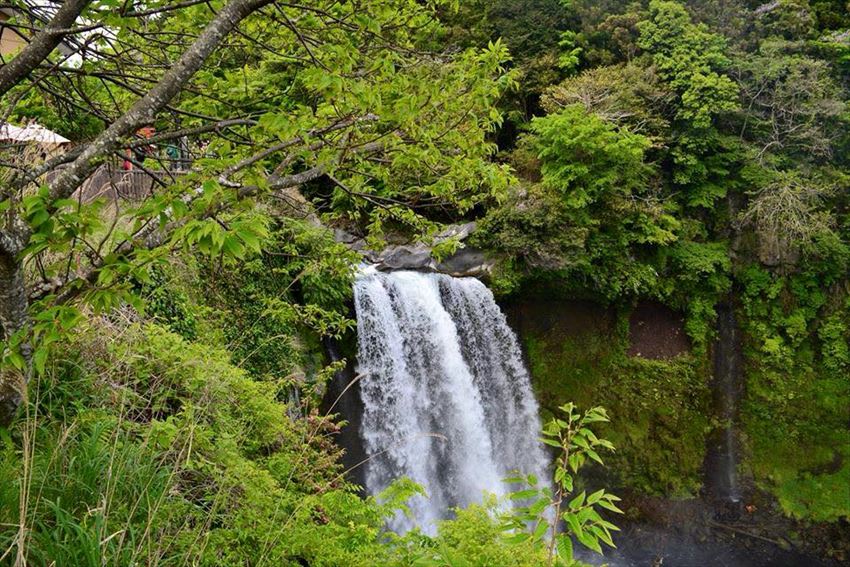 Shiraito Falls, located in Fujinomiya City, close to Mt. Fuji. Almost all of the water that goes down this water fall is the spring water from Mt. Fuji. In 1936 it was recognized not only as a place of beauty but as a natural monument. In 1950 it was awarded 1st place out of 100 for the most popular waterfall tourist spots in Japan. There is no doubt that it is one of the most famous waterfalls in the entire of Japan.

The best ways to see Shiraito Falls? Visit 2 of the viewing platforms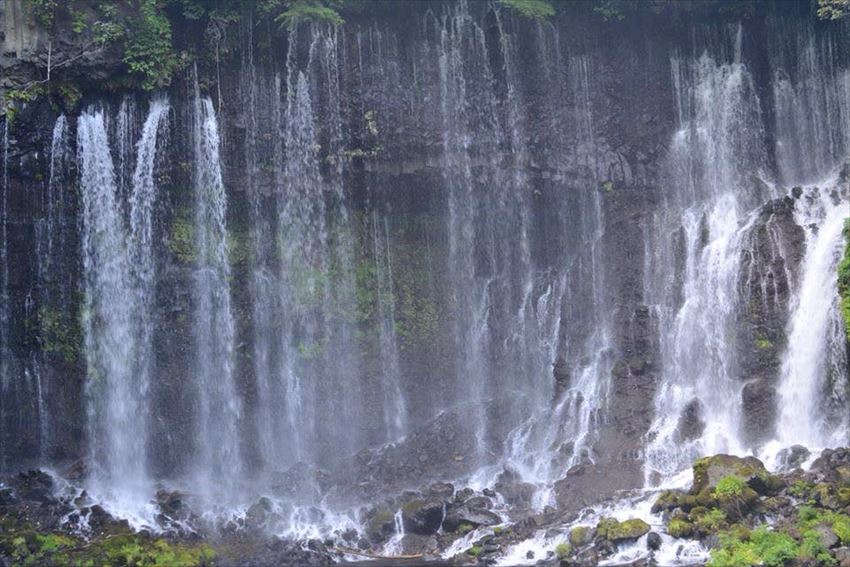 There are 2 different viewing platforms located at Shiraito Falls. The first is just a little ways away from the car-park, through a small shopping district and up a few steps. The second is located a little further away and can be reached from car-park by following the prefectural road on the established foot path, you should find it above the right riverbank of the waterfall. If you wish to reach the waterfall lake, you must climb around 100 steps to reach it so we recommend going in some shoes you're comfortable in. Please be warned the path to this waterfall lake does not support strollers or wheelchairs.
How to get to Shiraito Falls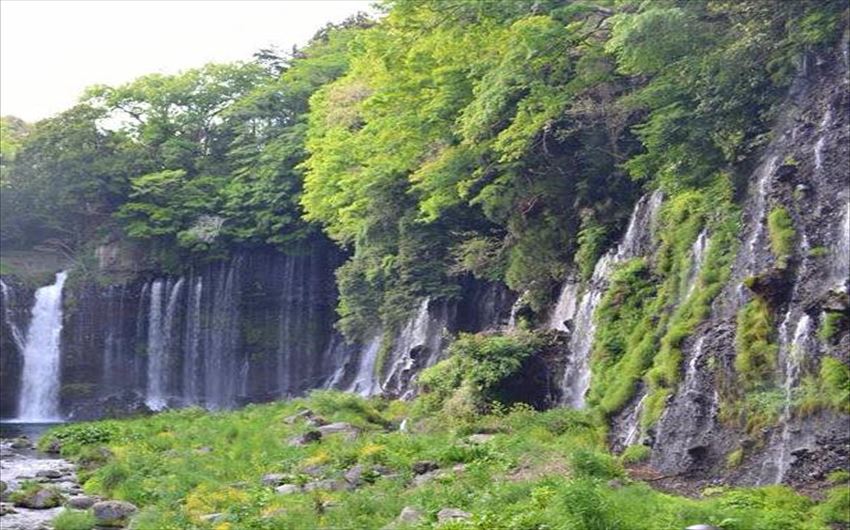 Transportation method: JR Fujinomiya Station→[Fujikyu Shizuoka Bus]Approx 30 mins→Shiraito Falls

From the FUN! JAPAN Editor
Waterfalls! Who doesn't love waterfalls? Recently, I had the chance to travel and see my first waterfall in Japan.
Shiraito Falls is located in Fujinomiya City in the Shizuoka Prefecture. Shiraito Falls was nominated in the "100 Best Waterfalls in Japan", and it was even better than advertised! Even though it was a hot day, when you step into the water, you can feel the cool air and breeze. The water streams down so fast; it felt almost heavenly.
So refreshing!!
You can go there using JR Fujinomiya Station. From there, you need to take a bus towards "Shiraito no Taki". Go there for some fresh air and a misty breeze!

[Survey] Traveling to Japan
Recommend