Must-visit Places in Shizuoka Prefecture, Japan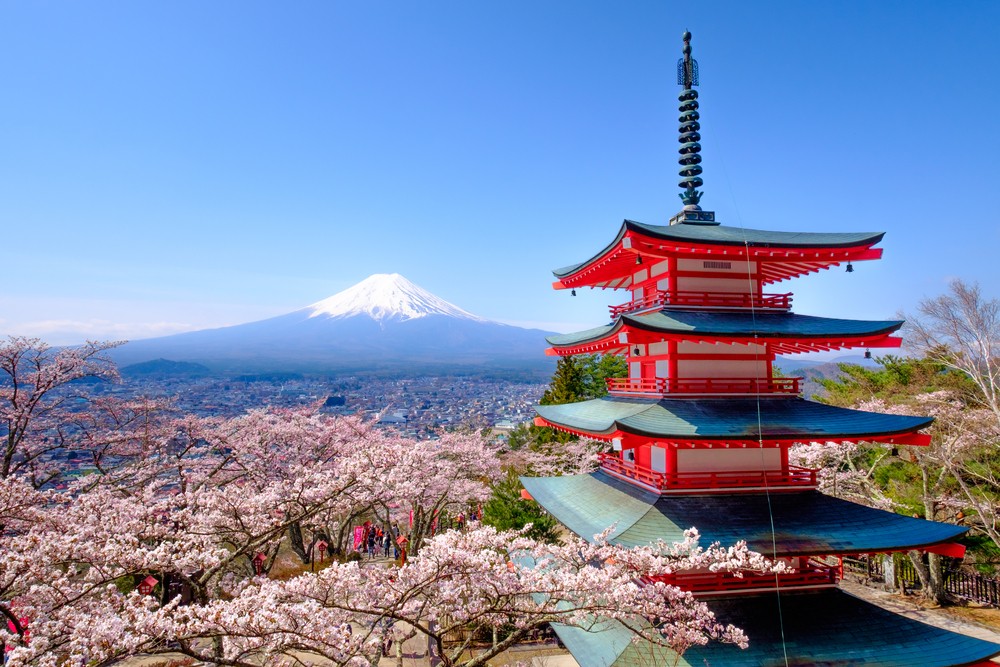 Shizuoka prefecture sits in the Chubu Region and is known in Japan for being the country's answer to the French Riviera. The reason for this is that the prefecture lies along the Pacific Coast of Japan which means that it enjoys seaside air and a relaxed atmosphere.
Shizuoka prefecture is not to be confused with its capital which is Shizuoka City, and the wider prefecture also includes Mount Fuji as well as the delightful Izu Peninsula. Shizuoka is also known across Japan for its tea, so visitors here should make sure to sample some of this famous export on a trip here.
Must-visit destinations in Shizuoka Prefecture
Mount Fuji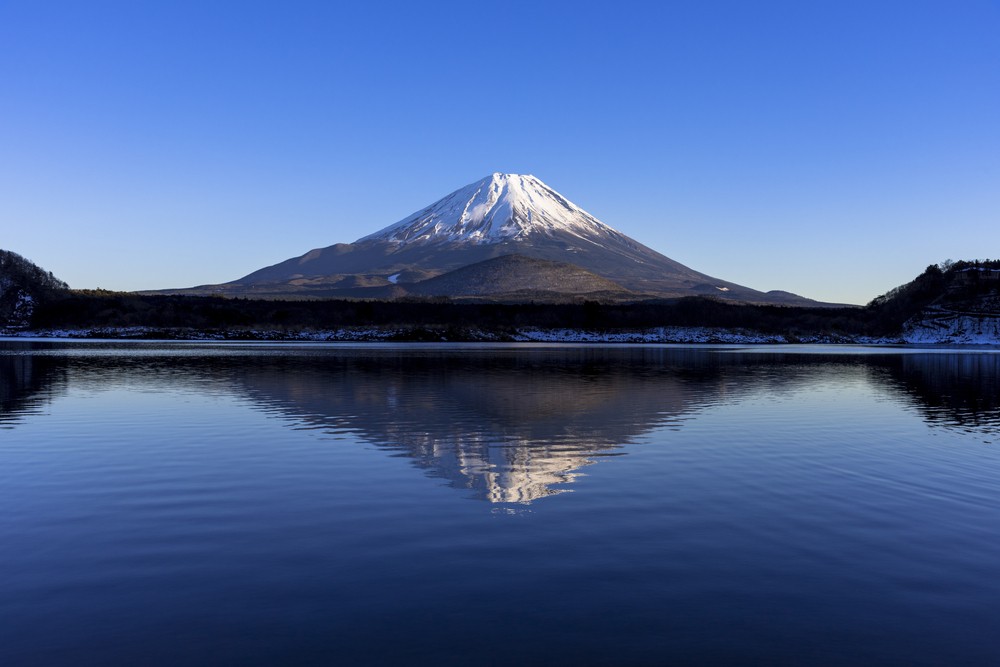 Mount Fuji is the highest mountain in Japan and is located between Shizuoka and Yamanashi prefectures. Visitors can enjoy the splendor of the mountain by hiking to the summit and admiring the crater, although this will take between five to seven hours for the ascent and around four hours for the descent. There are also a number of areas at the base of Mount Fuji that make good spots to take photographs for anyone who doesn't want to hike to the top.
Miho no Matsubara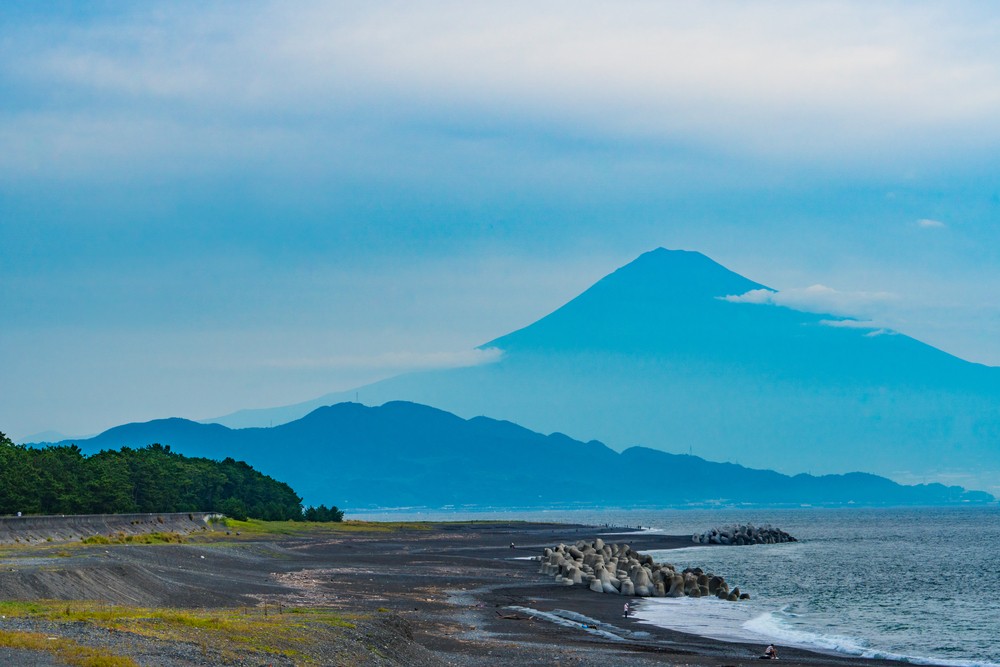 Miho no Matsubara is a charming seaside spot in Shizuoka that sits close to Shizuoka City. It lies on the Miho Peninsula and is known for its seven kilometers of seashore that is covered in sand and pine trees. The site of the pine tree groves here is said to be one of the best sights in Japan and is also featured on the World Heritage List. From the pristine sands of Miho no Matsubara, visitors can look out over the sparkling waters and see across to Mount Fuji and the splendid Izu Peninsula.
Nihondaira
Nihondaira is located in central Shizuoka and is a picturesque hill that stands at 308 meters. From the hill, you can see across to Mount Fuji as well as the Izu Peninsula and Shimizu Bay. The hill is actually formed from a plateau in the middle of the city and can be reached via a cable car that lets visitors take in the spectacular views that abound here. The hill can be accessed from the Nihondaira Line bus that leaves from Shizuoka Station or visitors can take the ropeway from Kunozan Toshogu Shrine.
Kunozan Toshogu Shrine
The Kunozan Toshogu Shrine is the original resting place of Tokugawa Ieyasu who was the founder of the Tokugawa Dynasty. Although the remains of this great leader have now been moved, this is still a place of great reverence in Japan, and the buildings date from 1617. The shrine is also a Shinto temple and many people come here to worship or just to take in the history of the place, as this is the oldest Tosho-gu shrine in all of Japan.

Shopping and Duty Free
S-Pulse Dream Plaza
S-Pulse Dream Plaza is located in Shimizu Port and is not just a shopping complex, but more of a theme park and shopping center all in one. At S-Pulse Dream Plaza visitors can enjoy a wealth of shopping options as well as a cinema and special events held throughout the year. There are also a number of famous sushi restaurants here that serve delicious fish fresh from the ocean.
Ogushi Shrine Flea Market
For visitors who happen to be in Shizuoka City on a Saturday, a trip to the flea market held at this centrally located shrine is not to be missed. Items on sale at the Ogushi Shrine include traditional Japanese pieces such as lacquer decorations and dainty tea sets. For those looking for some souvenirs at discounted prices (haggling is expected), then this is not to be missed.
Matsuzakaya Shizuoka
Matsuzakaya Shizuoka department store is a store with a difference, as this one has views over the amazing Mount Fuji located just next to it. It is also close to the JR Shizuoka station, so that it is easy to access and is known for having a large range of goods including local and imported products. This is also a good place to pick up local souvenirs such as tea and other traditional products from Shizuoka.
Recommended times to visit in Shizuoka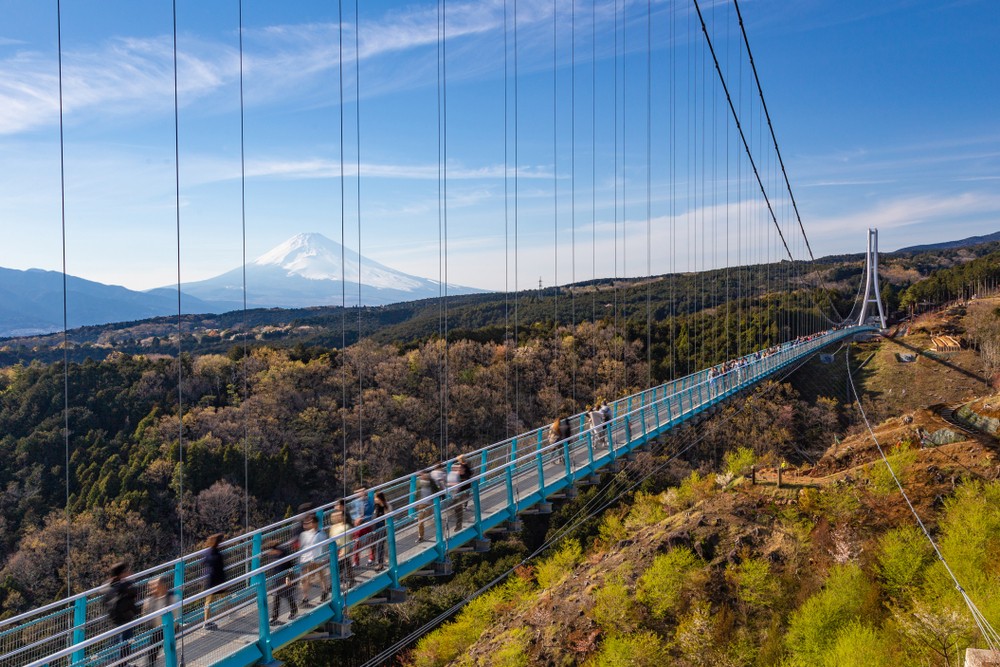 The prefecture of Shizuoka enjoys four seasons in the form of spring, summer, autumn, and winter. The summer months run from June to August, and are known for being hot and humid, so unless visitors are looking to escape to the coast and the Izu Peninsula, the summer can often feel uncomfortably hot.
The best times to visit are widely considered to be from March to May, which also coincides with the cherry blossom season, or September to November when the weather is cool but not cold.

As Shizuoka is also the home of Mount Fuji, the climbing season only lasts from June until September, so anyone looking to scale the mountain will need to plan a trip during this period.
Getting to Shizuoka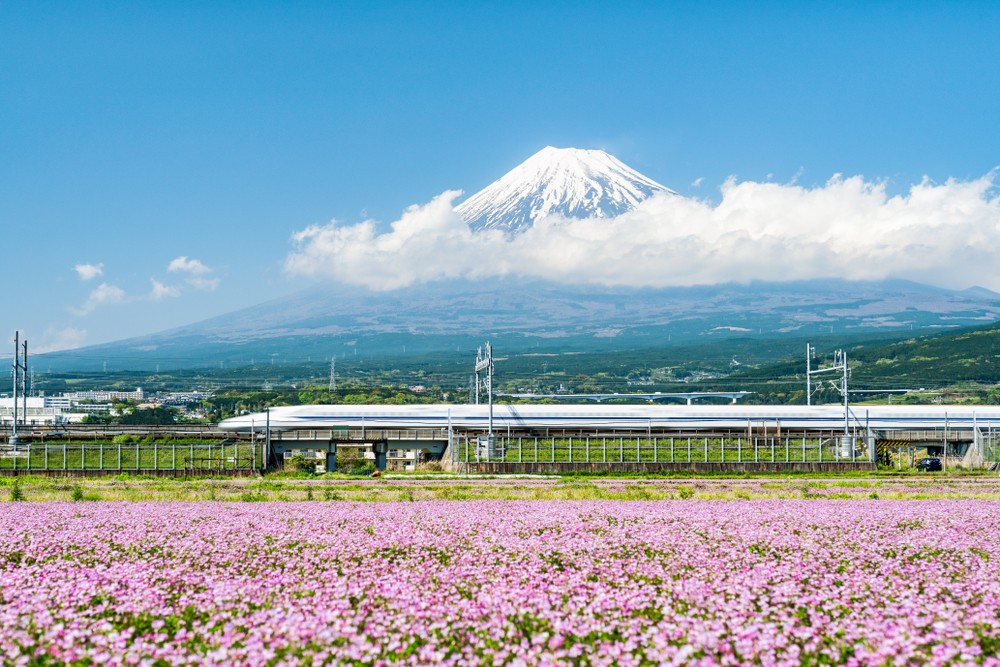 By plane
Shizuoka can be reached via Mt. Fuji Shizuoka Airport which runs flights between Shizuoka and Kyushu as well as some international flights to Seoul and Shanghai. Visitors can take then take a bus from the airport to the city of Shizuoka for ¥1,000.
By train
The Tokaido Shinkansen runs a Hikari trains from Shizuoka City to both Nagoya and Tokyo that takes 50 minutes and one hour respectively. Fares start from ¥6,180 for both. The train also runs from Kyoto and takes 90 minutes at a cost of ¥9,950, and from Osaka and takes 1 hour and 45 minutes at a cost of ¥10,580.
There are also standard trains from Tokyo that take 3 hours and 45 minutes and start from ¥3,260.
In addition, the Kodama trains have a Puratto Kodama Ticket which offers a discount for those who book one day in advance. This means that visits will get a discounted fare as well as a reserved seat and a free drink. Tickets from Shizuoka City to Tokyo cost ¥4,500 and take 90 minutes. They also run from Shizuoka City to Nagoya (80 minutes with a fare of ¥4,500) and Kyoto (2 hours and 30 minutes with a fare of ¥7,900).

By bus
Buses run from Shizuoka City to Tokyo and Nagoya and take around 3 hours and costs ¥2,850 for a one way ticket or ¥4,500 for a round trip.
[Survey] Traveling to Japan
Recommend