The Four Best Sushi Restaurants in Otaru
※This article was published at August 2016※
Otaru is the town that is favored by many tourists in Hokkaido. The town is build by canal and many commercial markets are available throughout the town such as handmade craft glassware and sweets shops like cheesecake. More to do? You should enjoy sushi! Otaru is also famous for the amount of fresh seafoods that you should get. Sushi and sashimi in Otaru is something you should try one time in your stay if you are in Hokkaido. Here are our list of the four best sushi restaurants in Otaru.


Sushiya Kodai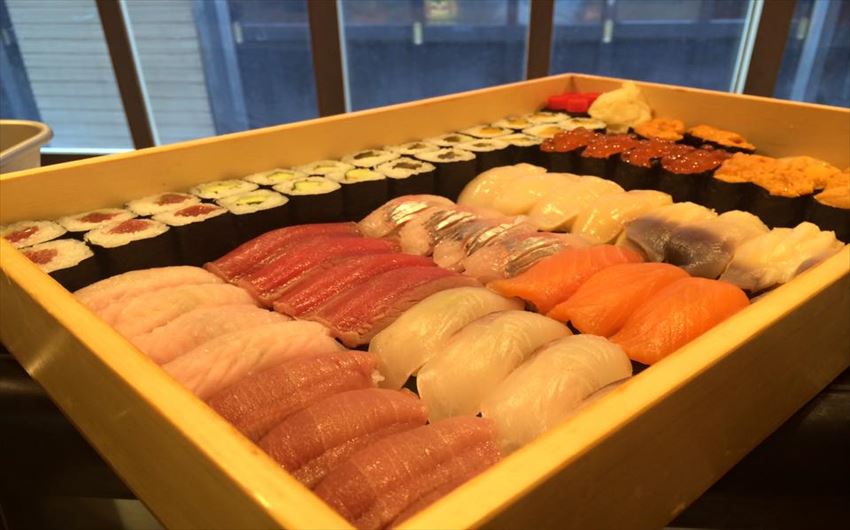 https://www.facebook.com/108626305910310/photos/pb.108626305910310.-2207520000.1468918824./777415369031397/?type=3&theater
Sushiya Kodai is a standing sushi bar that the chef opened after did the training in another famous sushi place in Otaru, Ise Sushi. This place only have a standing bar and you can enjoy fresh sushi with reasonable price. They have fresh seafood lineup from daily catch from the seafood market. Our recommendation is salmon and ikura, (salmon roe) which is well known as the famous items in Hokkaido.


Yoshi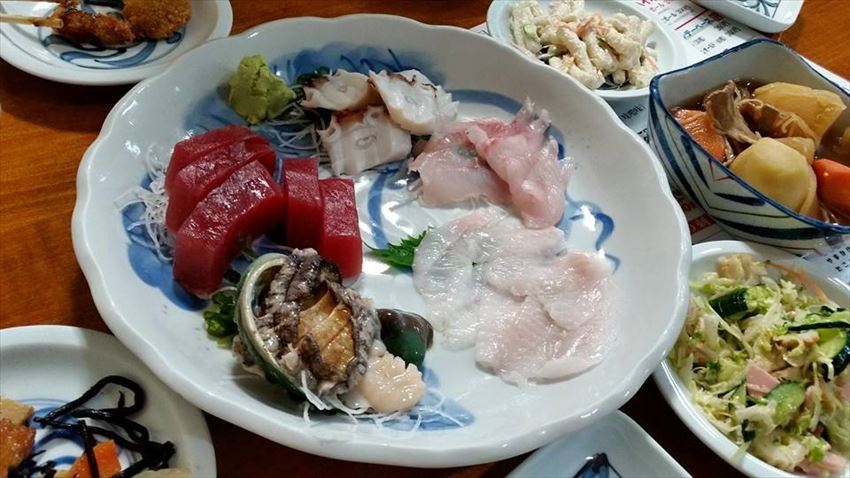 https://www.facebook.com/photo.php?fbid=892496654150045&set=bc.AbrgAddZfLlCC9LGAwm5DhBX1yg1sHeKVnn2s7xeWB4ETOPKw0mP7_nXwykH5f233Y47rq-L4WSOTvVqr-4s6luBI-YOlre6cR45PAM2mt9FIYwj67wQPSwDY-jTadMjj_s&type=1&opaqueCursor=AbpImEWISi43dFDvearxdfiPKgtONyuS4o65E2EdkvoU3aPKgVlub7ECaYMd3XkLjeQimdZSB9sgm4l4phlA8ky4T8izUoioGnyKsmrsg6K74INolJx2CqR6zuSyiTGEHken9GgpTQsLrGYGDSTyZu_dt6_Yq8wZ99aUmPoCdh14SB2dR17_-Mz5057p8tKon-JiJfzCXr_sZ4uOB1aAmV43oWJFOCUIW250KjO1n_li-3HASuBbHH89V4k66WcGOdtcttPfk1Ee2AfxcISqdE9Gr44rV8xu5G_cuIc7-rogRdqUyN_FmVMTLD16eTnf3R8X-fLSkTF02zTOiA0f3imPZIwEq443sBL6if4-Kiogh47CblH6eRdaKqc-ysf39Es&theater
Yoshi is located in a walking distance from Otaru station. If you want to enjoy fresh seafoods from Otaru, this place is here for you. Our recommendation is uni (sea urchin)'s nigiri. They use bahun uni catched around the harbor of Otaru. Their fresh uni tastes sweet and tender. Besides uni, you should try Tokusei Kaisen Don, a special seafood rice bowl that they put fresh seafoods like uni, ikura, crab, shrimp, toro, salmon and awabi if you find it is available.


Otaru Masa Sushi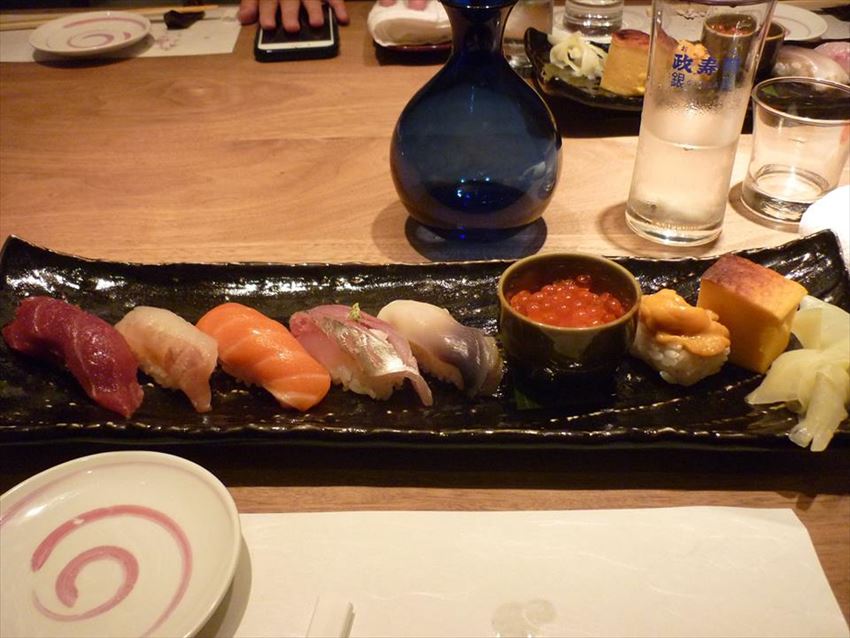 https://www.facebook.com/photo.php?fbid=836099619868464&set=bc.Abq_FhNm5-R7vthkotyDnT261BWKqSdwr0ef4QTayiotcXvginvgVplMlNIiyhV0mTmAr129u2NazWZjAPihTu2xalijgV_1b6GSi1DS62SOQ5jtoIDmkfY9wwiHhqU7e3I&type=1&opaqueCursor=AbqUdz-Of_irBLwRGAUZDVF-sMUA2MoJLhCFhjsByR00cwA5vXST3_Rv44njkv1b9D8WImTB4JXv3KuL_V2q2tJYyrC3rPBgcHMyxMS4W27kG5cmmn2iTeDFNwvWb93Z8SE9ktaKEiG-3BaEh9LyAtPb9Mk1bUvv0oh5YU3EQeBnZEL1p3NyRXxG1-mtjRRKUs5ZScZjBMohfeMfNekW8yFxqYf13NIBCc9n6d5u2oeVrm6QV4UPmohj3li_nIVgH7T8L4n2XBo2_1ftMZxQTfWb4BHl3M0eP3vXpeOjGNYnZF9fm0468t5PqjFoSSe3zMOufzqu926n6nuUnP2tc4kwF4cnJYV-uLi-ItZ7v2WITQ&theater
Otaru masa sushi is one of the oldest sushi restaurant in Otaru with the history of 70 years. In order to have a selection of fresh seafoods, chefs go to a market daily and get fresh seafoods which they check and are convinced to bring back to the restaurant. That means, they have undoubtedly fresh items available daily. Takumi is a sushi plate that you must try there. They put ootoro, button shrimp, shrimp tomalley, scallop, surf clam, bahun urchin, ikura and other fresh selections as well. One reviewer told us that she cannot usually eat sea urchin but she always enjoy sea urchin in this restaurants and that is her favorite item in the restaurant.
Kukizen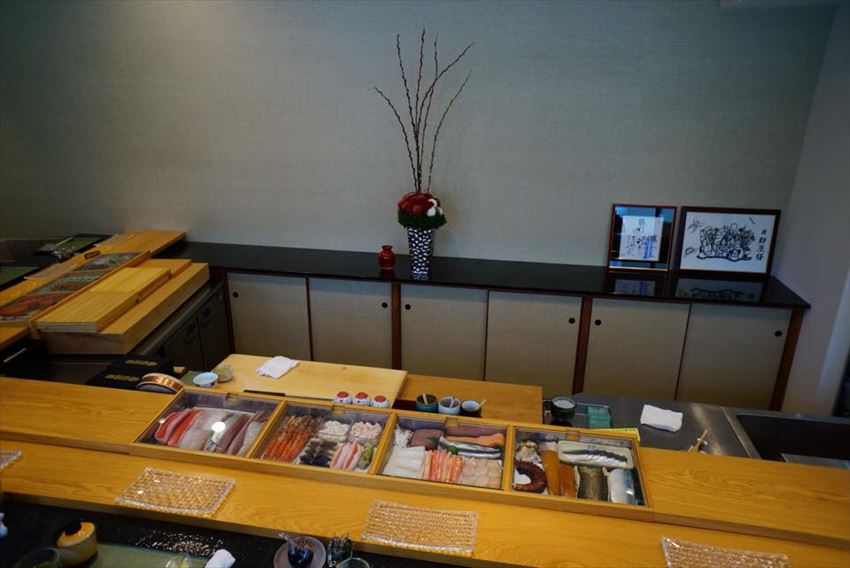 https://www.facebook.com/photo.php?fbid=10206373678154895&set=bc.AbotKkAk0muS1krBrRy-6LS7XPwWWNewOQ6AJY7WfUxFyBi-WUm6JUfNlPdskk-VpJyOQKBTN_vE4p9pbnkh2pR8gbfWuEaKJKH94wA6jb7UfSq2SGtHshgKzFs_kAmxHHA&type=1&opaqueCursor=AboHek_T_XZk-MAVEc5CEBZrA45k8YYlHOCCxgN8HVSvKWB7XyrI_ZOd2HhbzR4WMjW5JCZLMWE7JstaF3dmuEFeLC0isMqQYuPVN52bMz09VQ3IxOBaivnlDY1e1KRFqfIdFBi2VtniPr2QVIpzVt38FfIOlsu2z4UOuwDQHeLqp3Qe3ZGb-Ci0LEo4p77AmK_Pv_8HQSbI-VRzWZ1rVMAFiLIPqzQ_00wSMeE7HmduG91PxihdvleNDjSANt3uqsU_O_BDk6BNTtgyZdKGFjrOlOPi8p0n2v761O3L4QDi9xCVsuZ47aSGdSahXg7_tfaine9Tk-cCiQrtoWk8ON3tAnh9lZpjnCSnY7tyD0uL3vavdRyinW0_FhjO9bLnhnY&theater
Kukizen is the only restaurant to have a two-star in the Michelin guide Hokkaido. Even though they are, they provide fresh sushi and sashimi in reasonable price. If you order omakase sushi, you can enjoy the series of mouth watering sushi and sashimi. All items are cooked to maximize their original flavor.
[Survey] Traveling to Japan
Recommend