Mount Kuju/Kokonoe (九重山/九重連山) – The Less Known Forests of Oita (大分県)
Mount Kuju/Kokonoe
While Oita is known for the onsen resorts like Yufuin and Beppu, Kuju (also pronounced as Kokonoe) is relatively less known, but it is also blessed with the same calibre of scenery which Oita stands for. The forest does give a lot of reasons to visit. In Autumn (around October–November), it is a must-visit place for "red leaves" (momiji 紅葉). In Winter, there is even a ski resort –– one of the three in Kyushu! –– which is significantly cheap compared to going to e.g. Hiroshima, when you are based in Kyushu. Oh, and of course, the hot springs!
We went there in early Autumn, so instead of the autumn's red and winter's white, we were immersed in, and blown away by, summer's green. We have gone to, and stayed at, a hot spring (Sujiyu Onsen), but since we have written enough about Oita's onsens, in this post, we are going to introduce five other attractions in Kuju that we have visited.
Map
Access to Mount Kuju
The principal ways to get to Kuju is either by bus, or by train. For bus, you can take highway buses from Fukuoka bound for Beppu, the Yufuin and the Sunlight both stop at Kokonoe Town. For train, you will need to get off at Bungo Nakamura and then take the local buses to get south into the forest!
Ryumonno Falls (龍門の滝)
We left from Fukuoka and we first took a brief stop at the Ryumonno (literally, Door of the Dragon) Falls to rest and have lunch. We heard that in summer, you can bring your swimsuit and play in the pond below the waterfall! Too bad that when we went (Autumn) it was just a little bit too cold.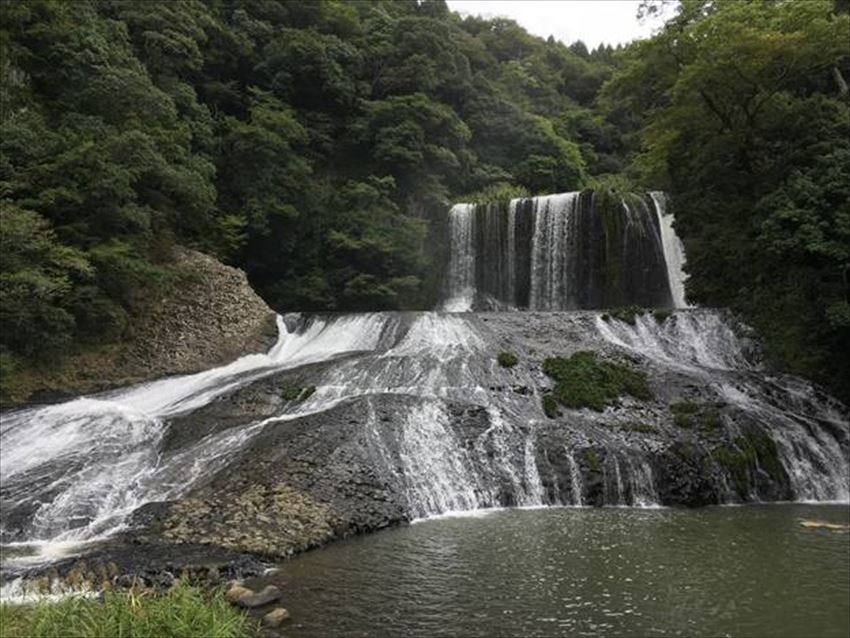 The Ryumonno Fall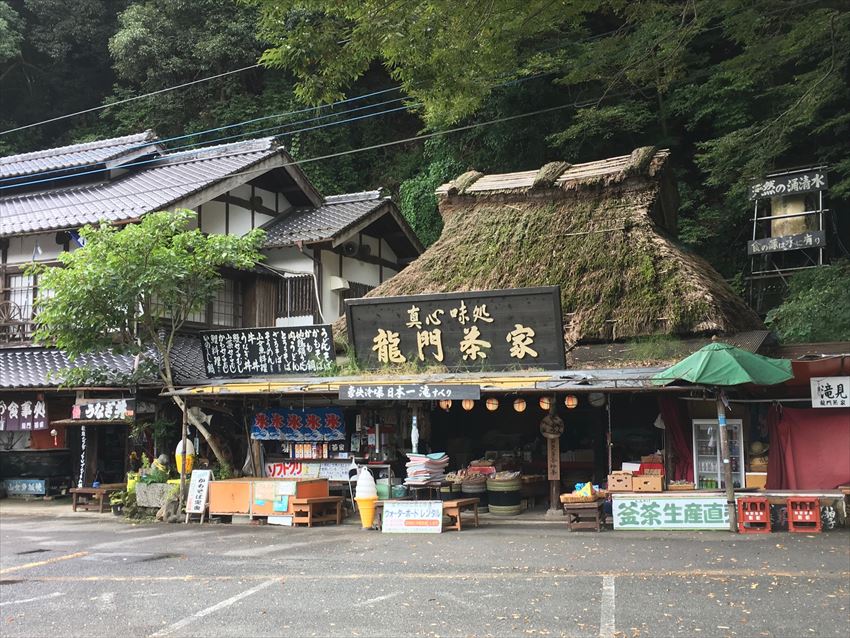 Nostalgic local store selling tea and refreshments.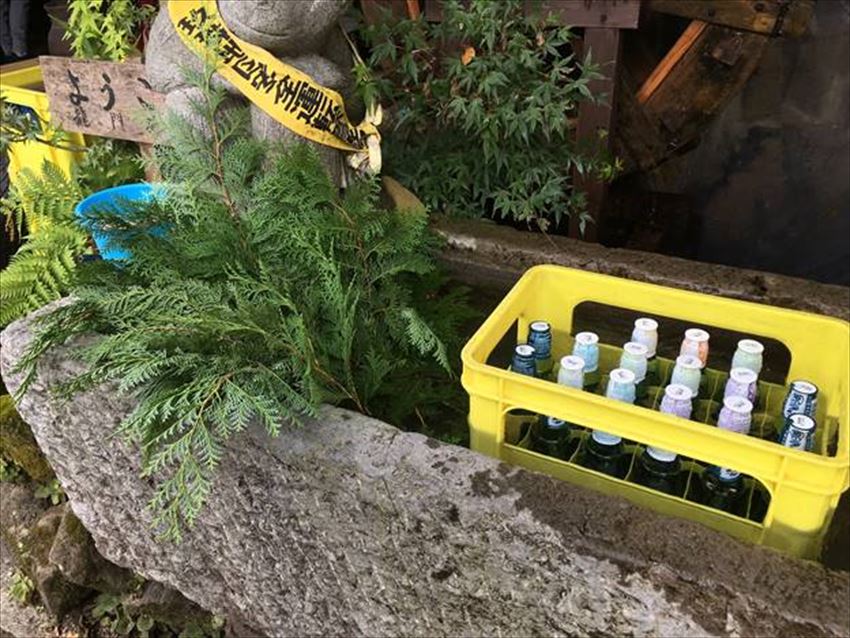 They sell what is known as Ramune, a very popular and somewhat nostalgic carbonised drink! A definite must try, especially when they cool it not in fridge but with stream water!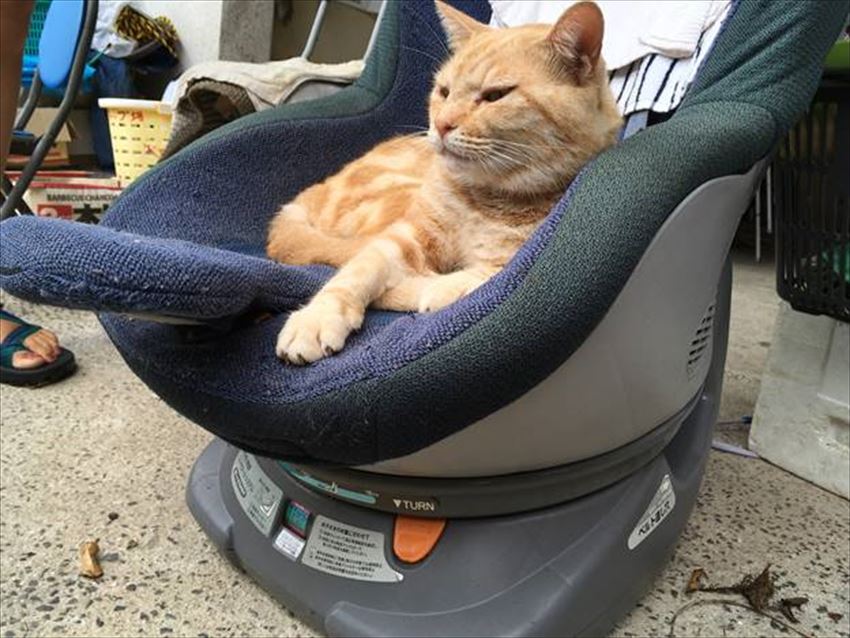 Another Japanese cat that just couldn't care less about humans.

Map
Kuju "Dream" Suspension Bridge (九重夢大吊橋)
As Kuju/Kokonoe's most well-known scenic spot –– and located just near the highway –– it is a well-visited place for tourists.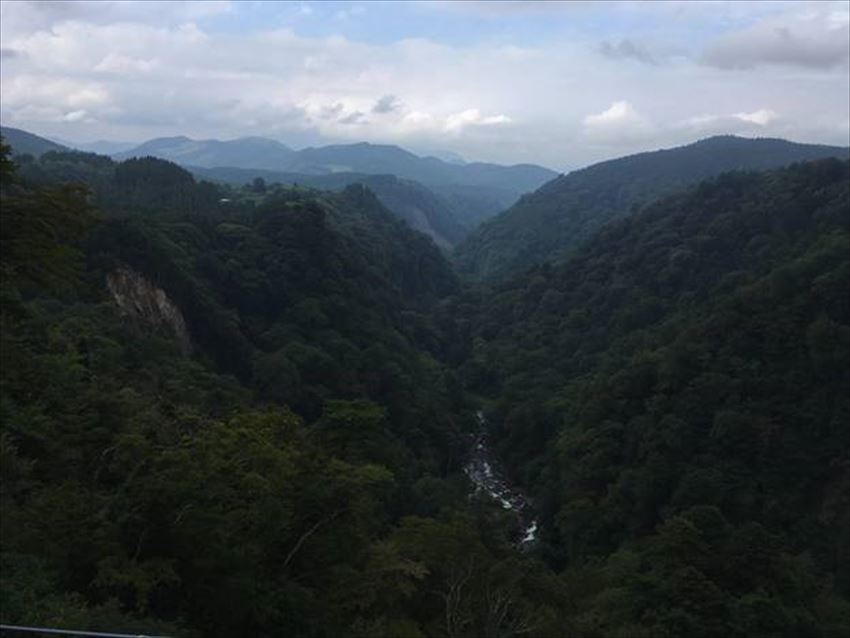 You can enjoy a perfect view of the valley –– that is, if you're not afraid of height!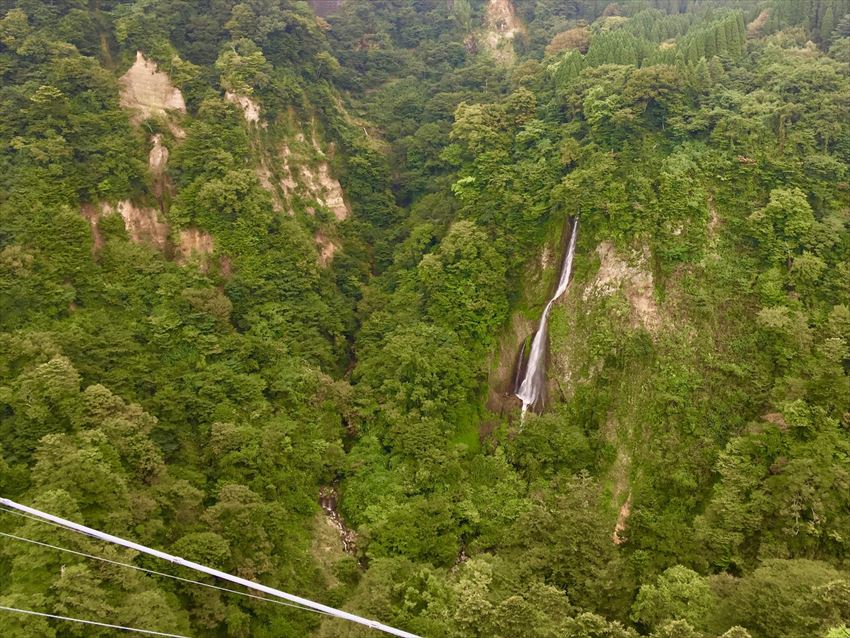 Now, we ask you to use a little bit of imagination: what if this is Autumn and all these turn into a patchwork of reds, yellows, oranges and greens?

Map
Komatsu Hell (小松地獄)
Near the place where we stayed (Sujiyu Onsen), there is one of those "onsen hells" (地獄) which is not altogether inaccurate, when you consider the steam and the smell that's coming from it!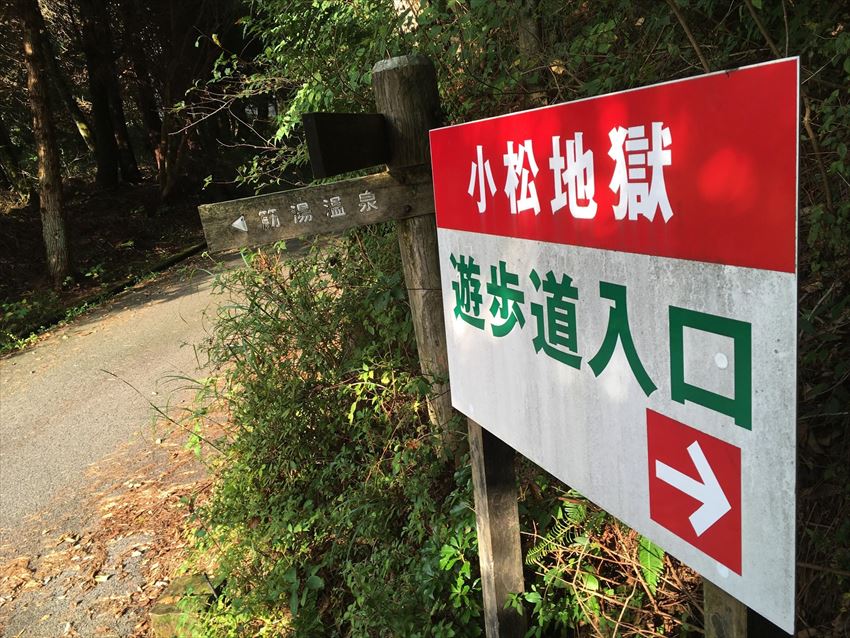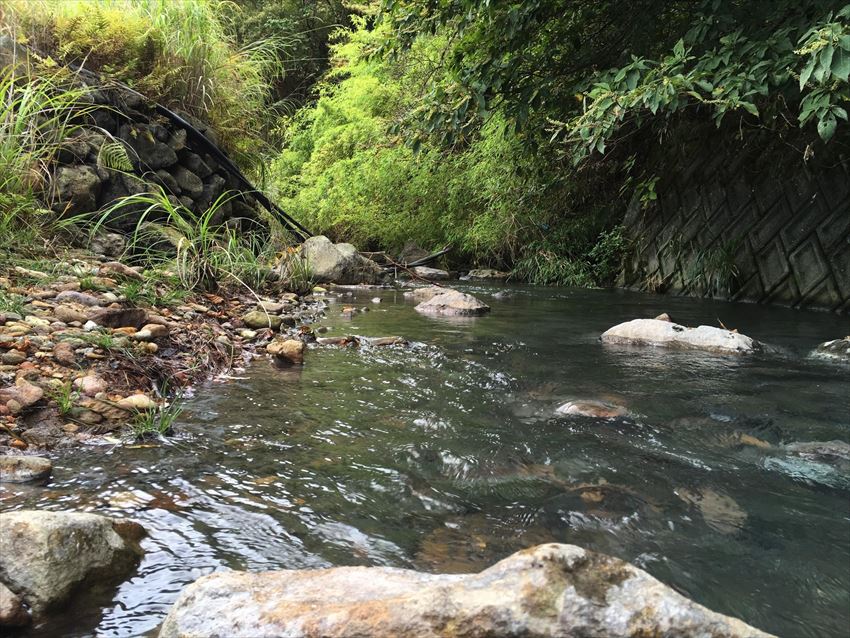 This may look like a normal stream –– well, it is, except that it is hot though not boiling!

Panorama of the Komatsu Hell.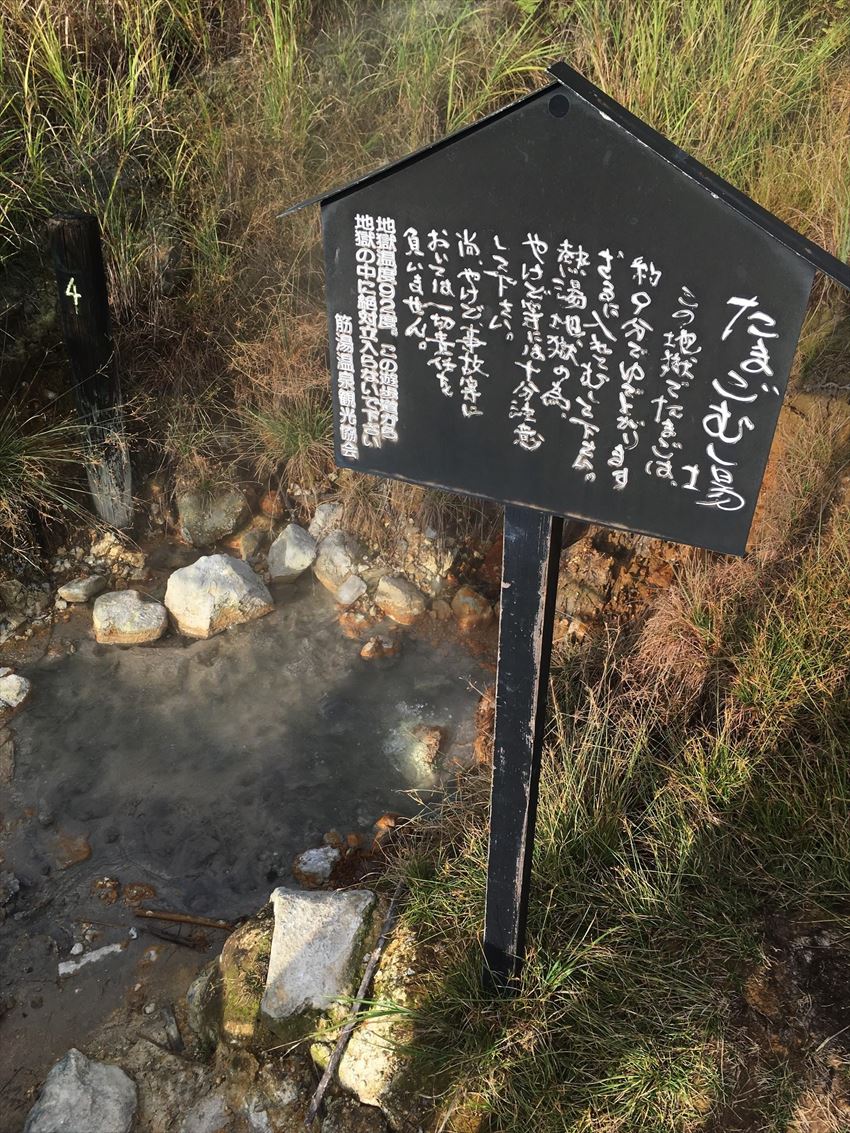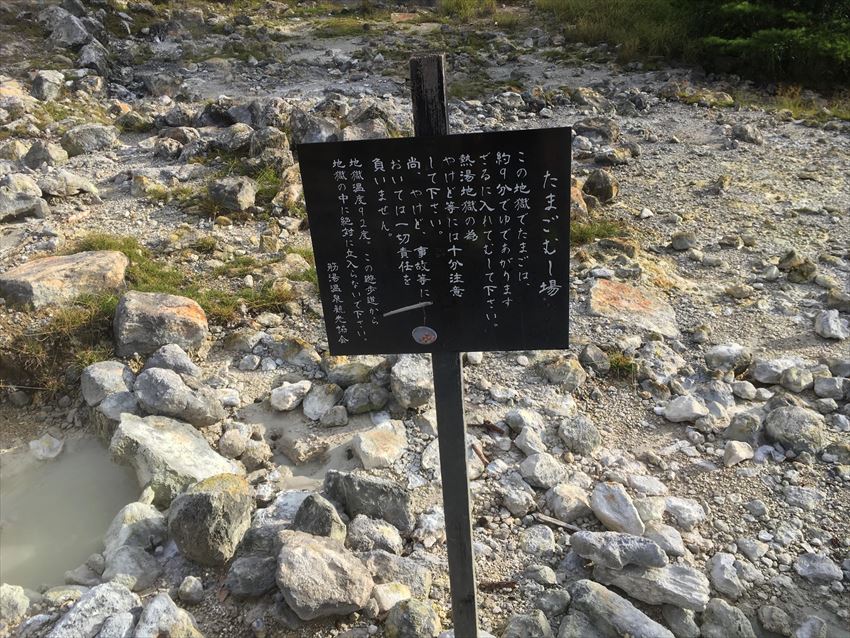 Now, you can also make your own hot spring eggs – for free
We highly recommend you to buy eggs at the stores before you enter into the depth of Kuju, there is no such thing as a convenience store! We didn't, and what a huge regret!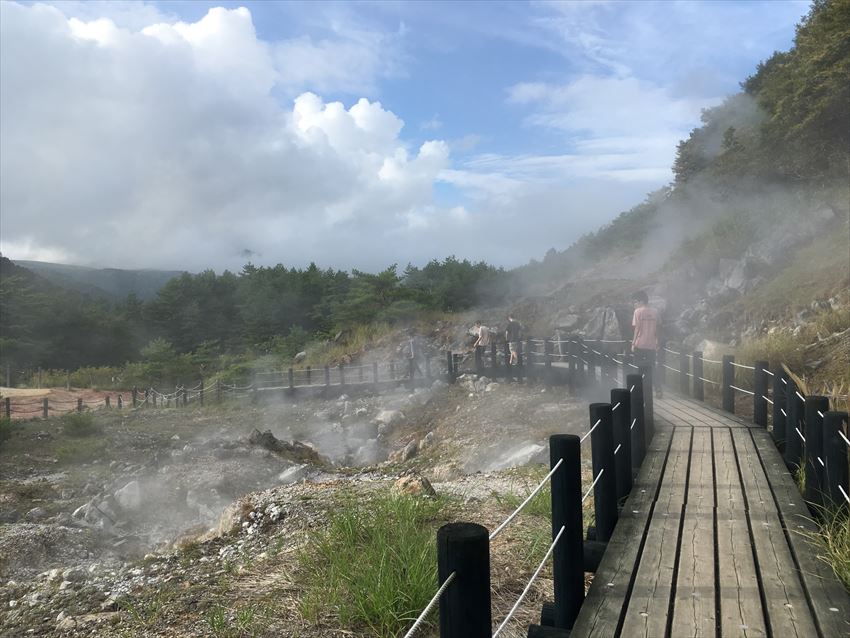 Map
Kuju Flower Park (くじゅう花公園)
This is a very beautiful –– and inexpensive, for that matter –– scenic spot, located just besides the farms and Mount Aso. It is close to the Kokonoe Town so we definitely recommend you to take a look!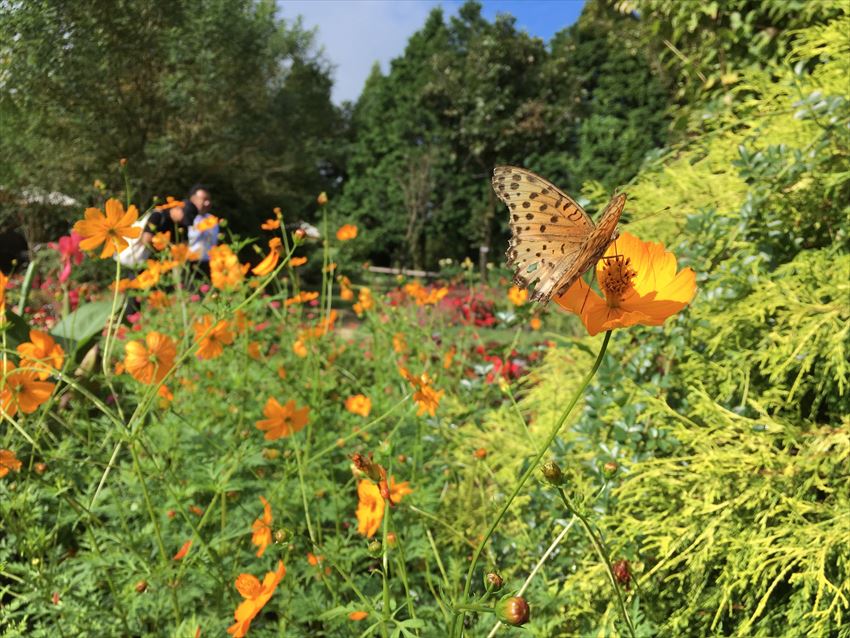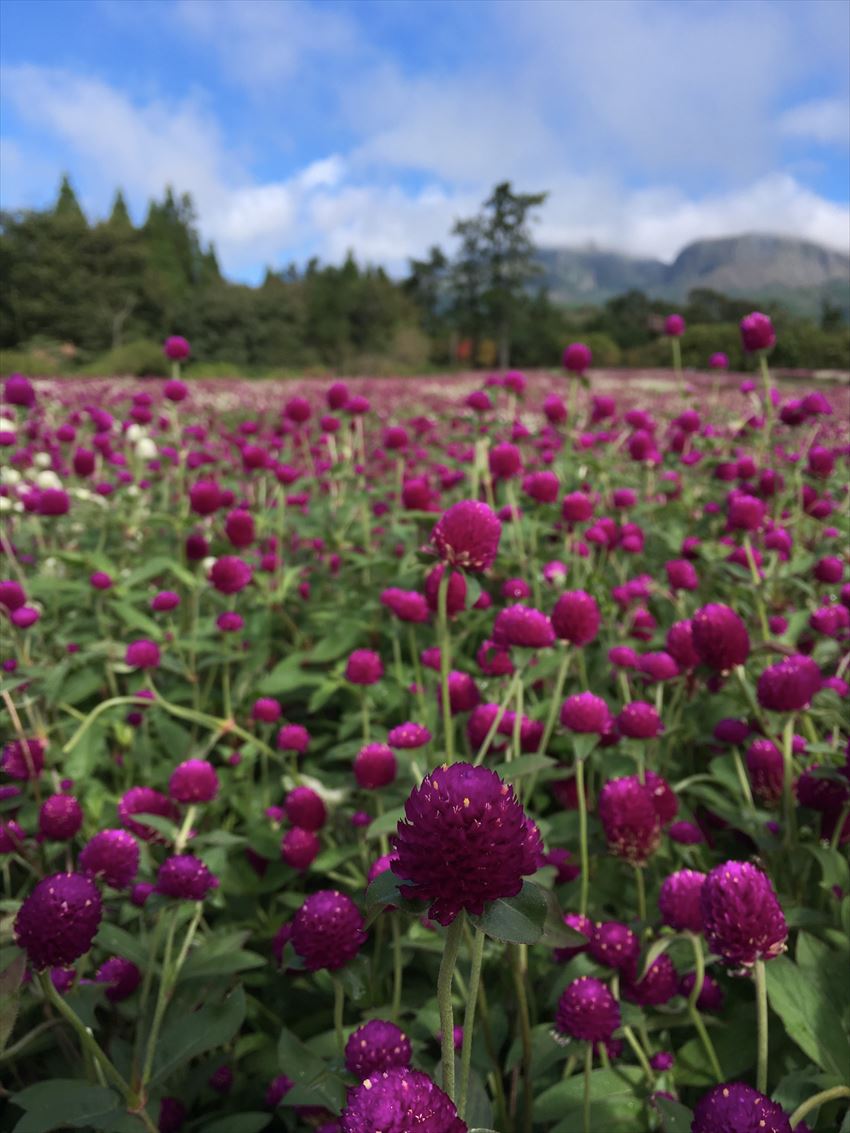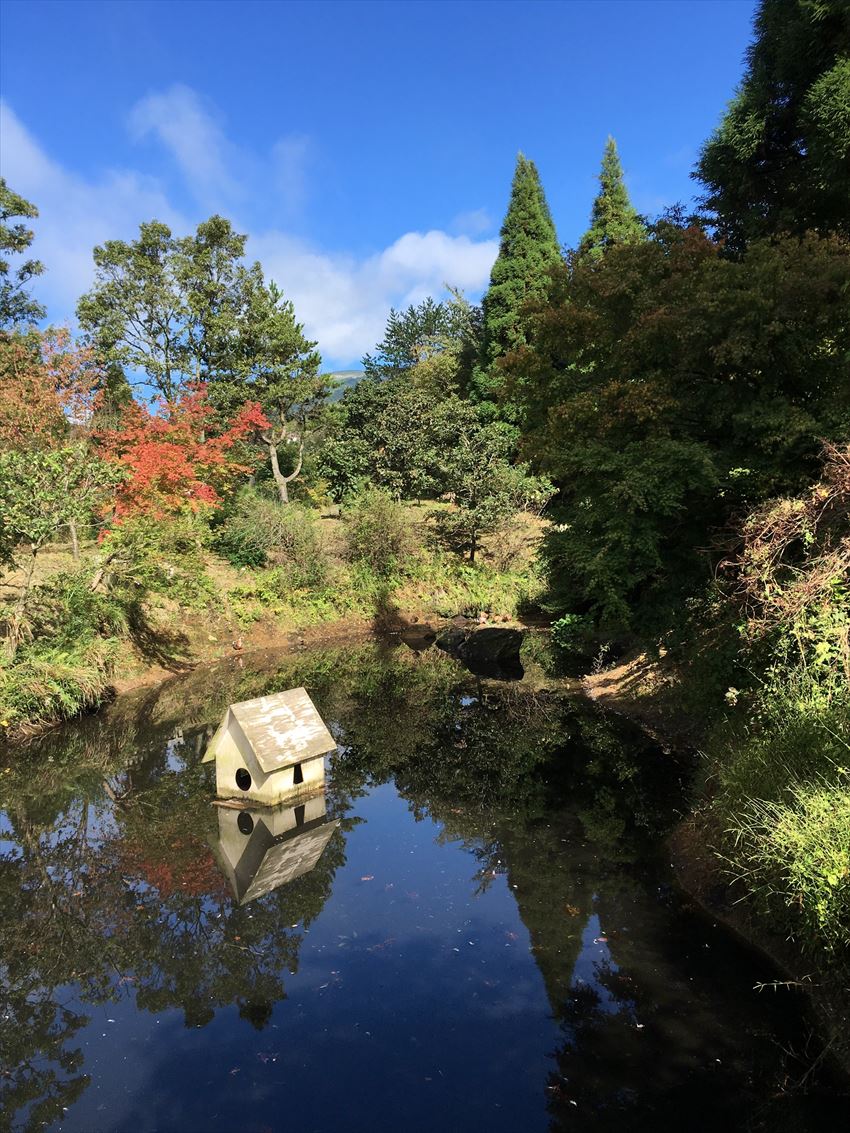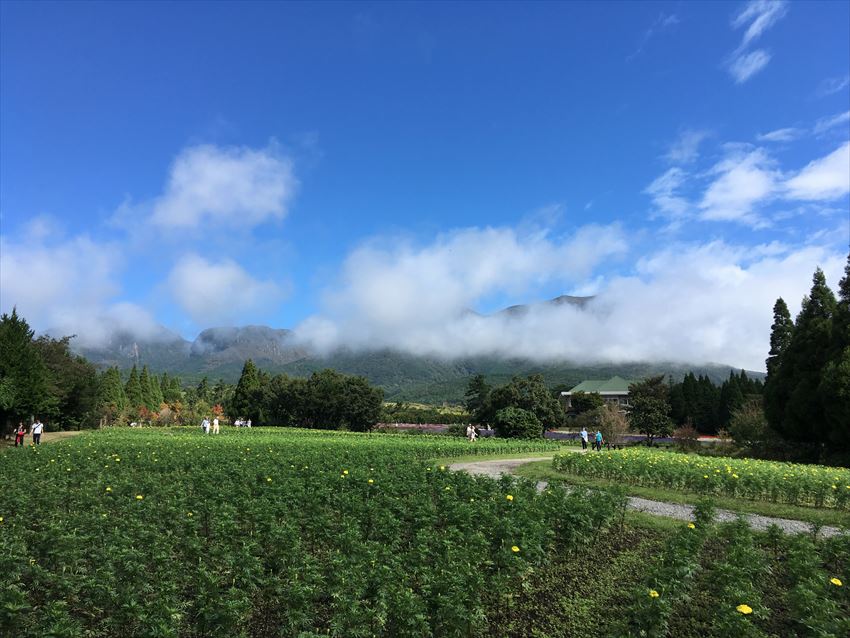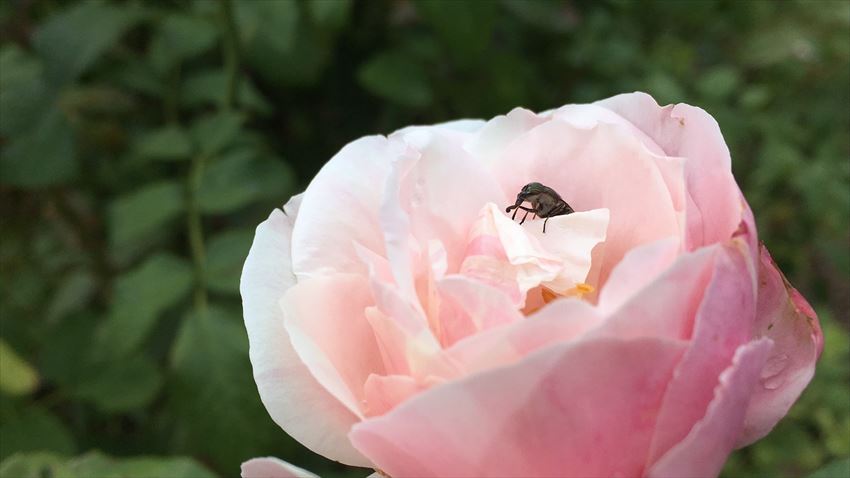 Map
Daikanbo (大観峰)
 Lastly, as mentioned, Mount Aso is actually just near the garden. We actually went a little bit further and stepped into the Kumamoto Prefecture to visit the Daikanbo (大観峰), from where you can enjoy a magnificent view of the valley.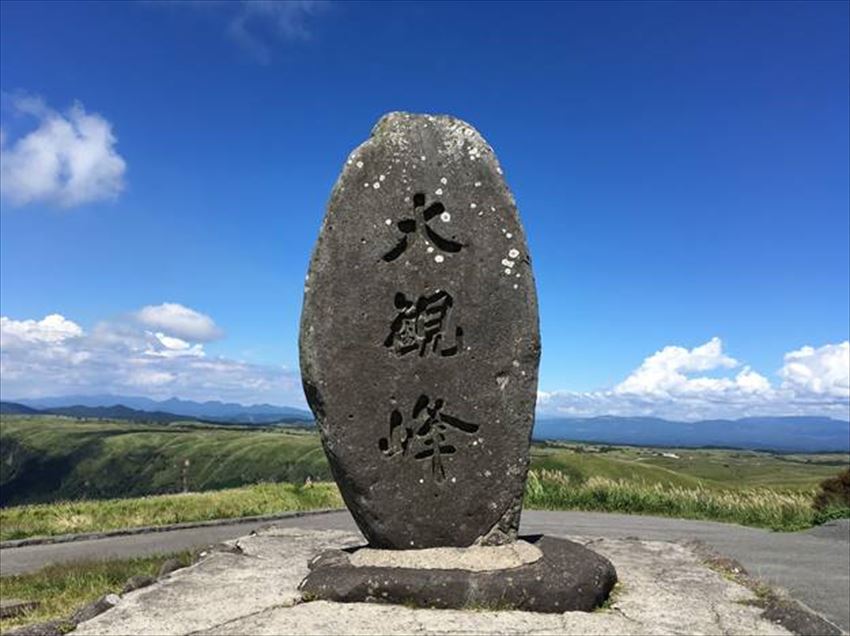 Map
[Survey] Traveling to Japan
Recommend