Mounts Sobo and Katamuki: Enjoying Red Leaves in the Forest's Depth
3-day trekking trip into Mounts Sobo and Katamuki
In previous posts, we have written about the more "touristy" –– aspects of the Oita prefecture. From the well known hells of Beppu, attractions in Yufuin or Kuju/Kokonoe, you may already know the Oita Prefecture as one abundant with natural scenery, hot spring and, well, tourists! In this post, however, we are going to take you into Oita. Not the well-known parts easily accessible by car, bus or train, but into the wild.
We have made a 3-day trekking trip into Mounts Sobo and Katamuki, which together constitute a natural park running across the prefectures of both Oita and Kumamoto.
Access
We first took the two-hour bus, at night, from Fukuoka to the city of Oita (it is the same kind of highway bus that took us to Yufuin, Beppu and other places in the prefecture Oita). 
In very early morning, we took the local train from the city of Oita to that of Bungo-Taketa (豊後竹田), where we called a taxi/cab to bring us to the starting point.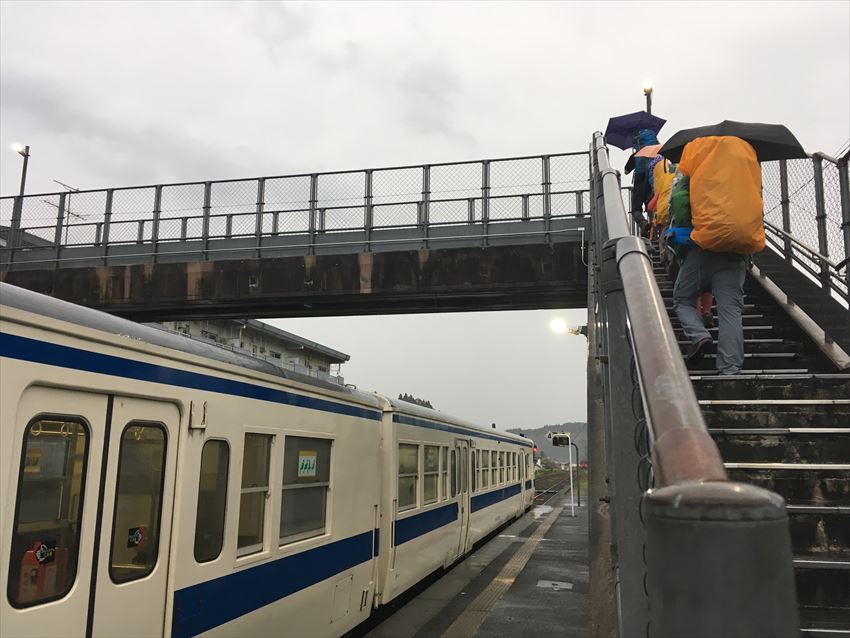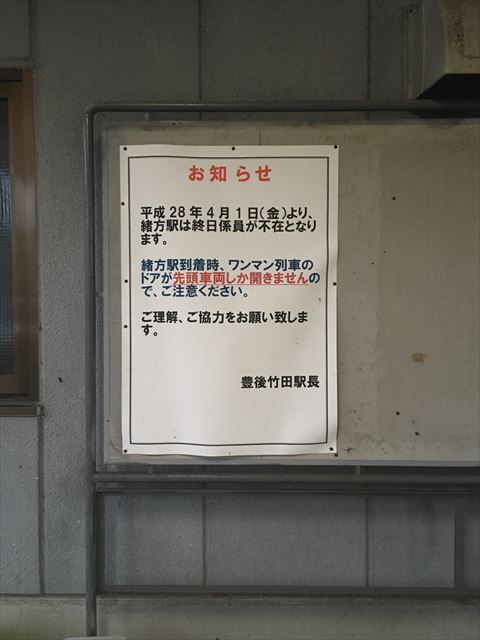 Another sign that you know you've been "in the wild": un-manned stations.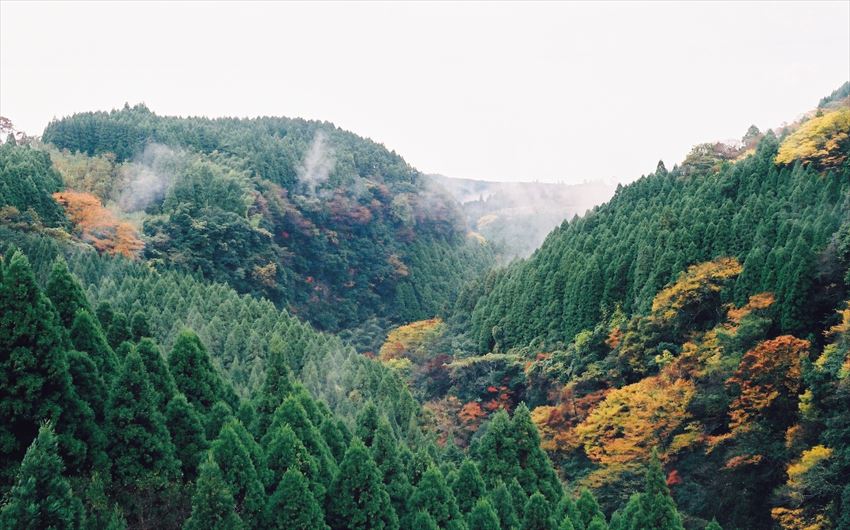 The taxi driver made a brief stop on the way at the Taizako Gorge.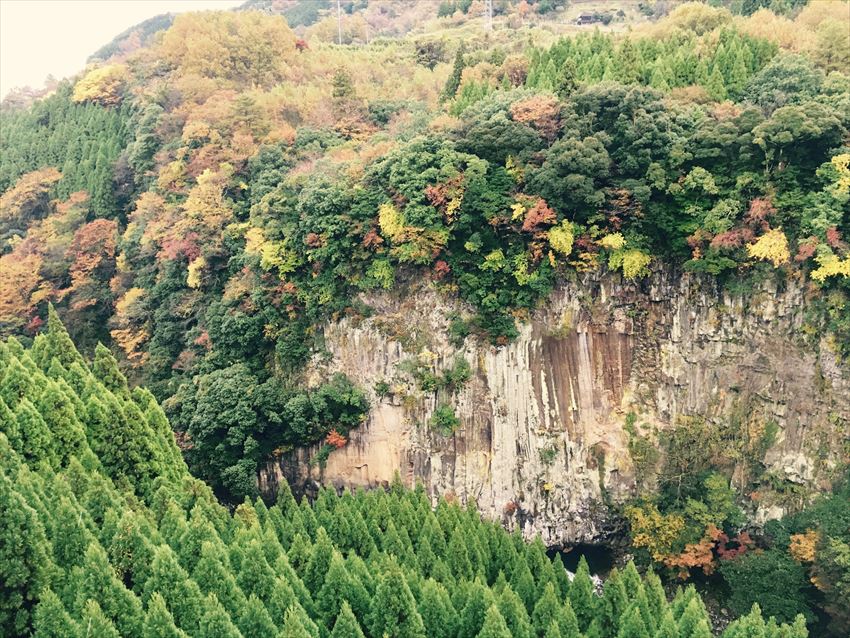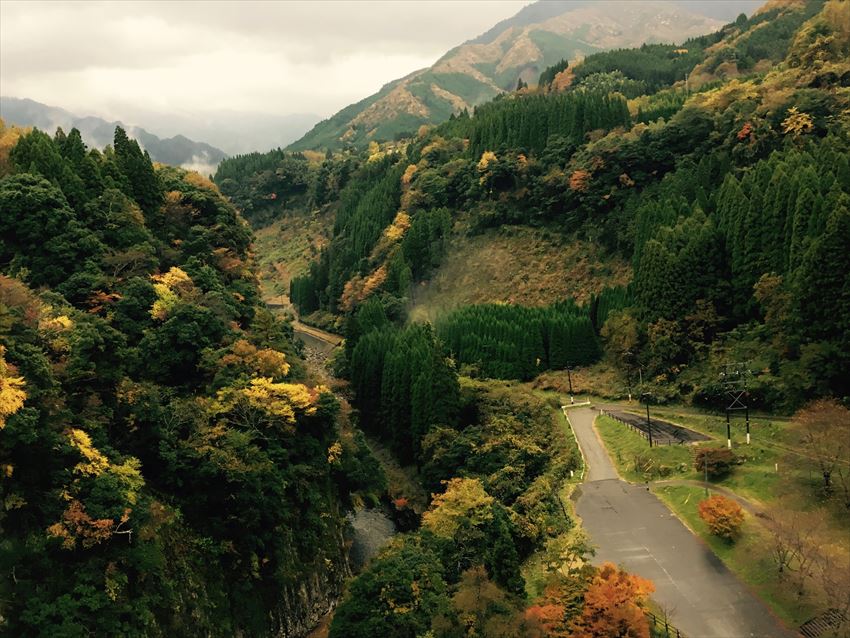 The weather was not great but still you can see the lurking beauty.
Taizako Gorge (滞迫峡)
The Hike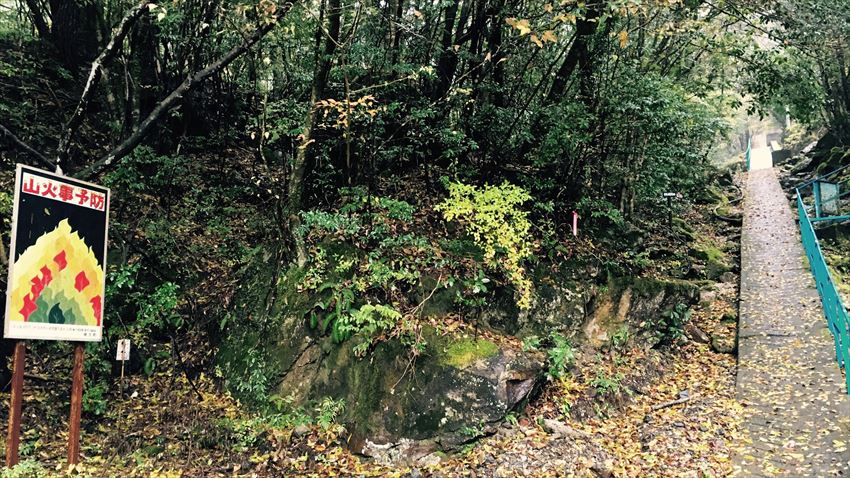 We started in where the road ends, in the Ogata Town (緒方町).
One thing to note is that this is not the "walk" (or 散策), but real –– even hardcore –– trekking where you need to step into rivers as well as use all four limbs (climbing with ropes sometimes).



In return, however, you will be rewarded with the view from the various mounts and peaks!
Scenery in the Mountains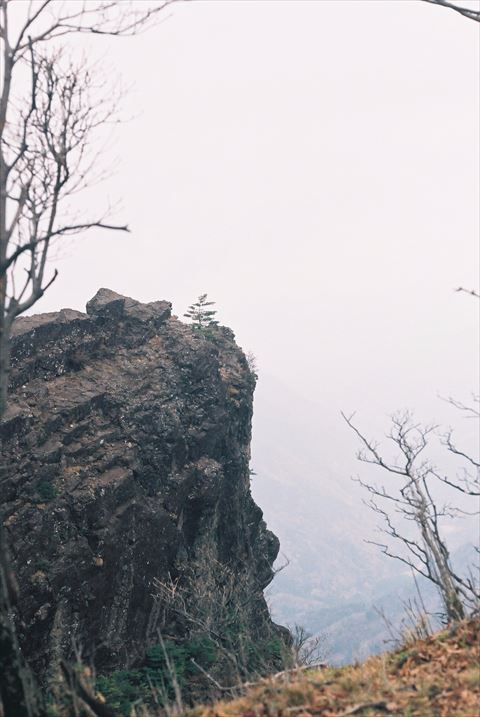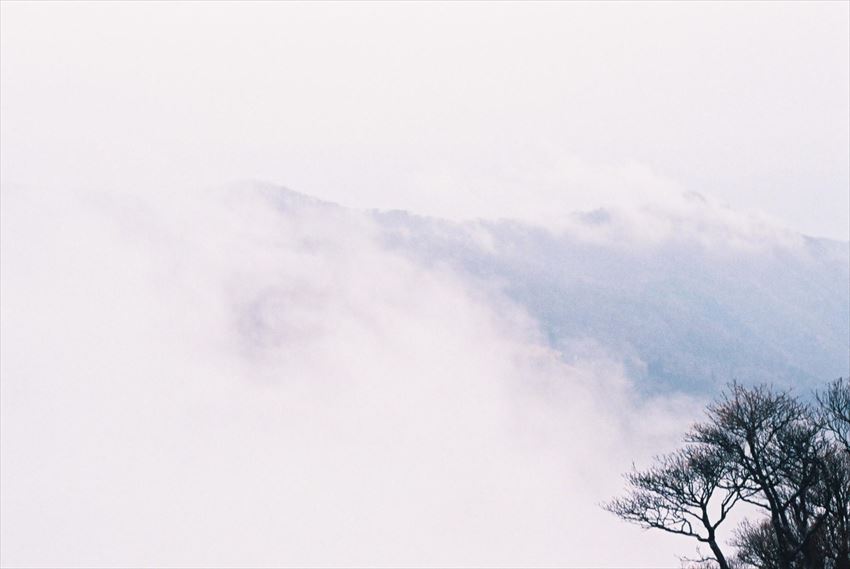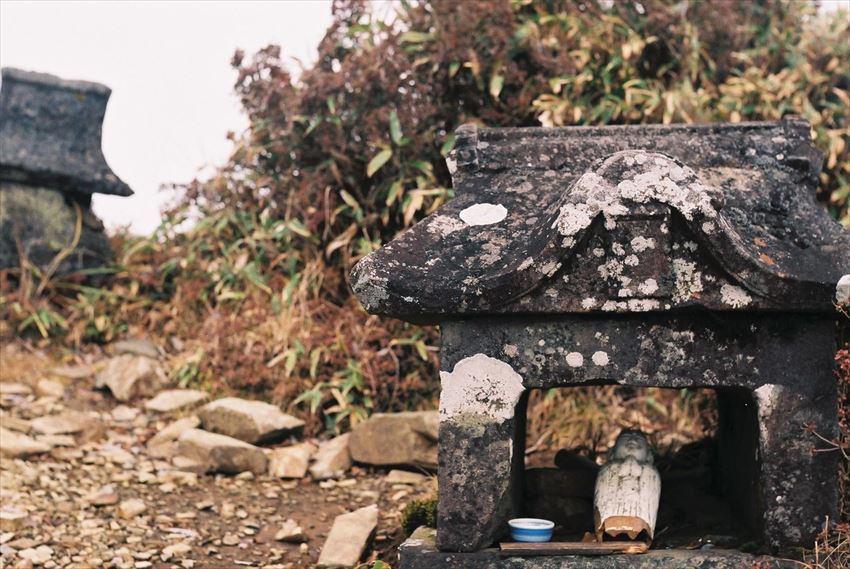 Small "shrine" on top of Mount Sobo.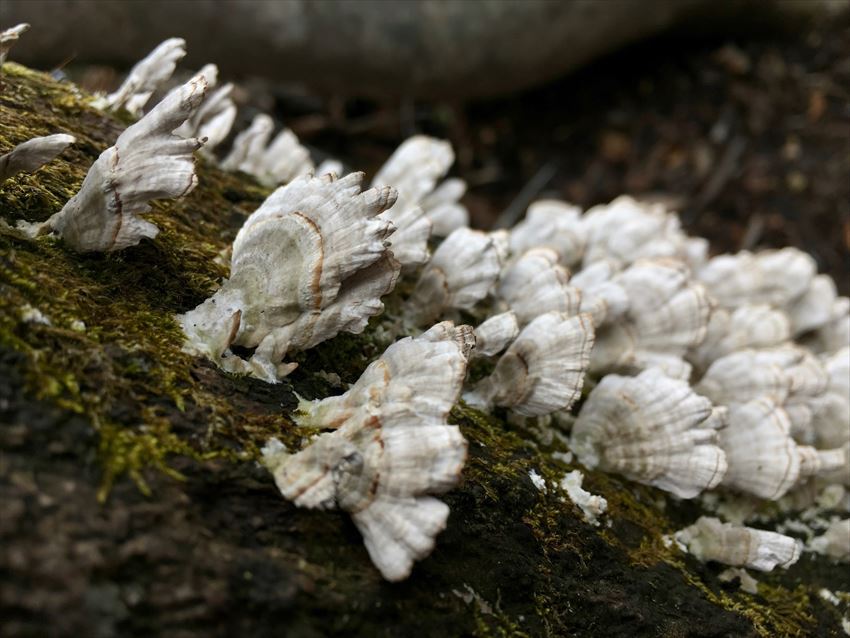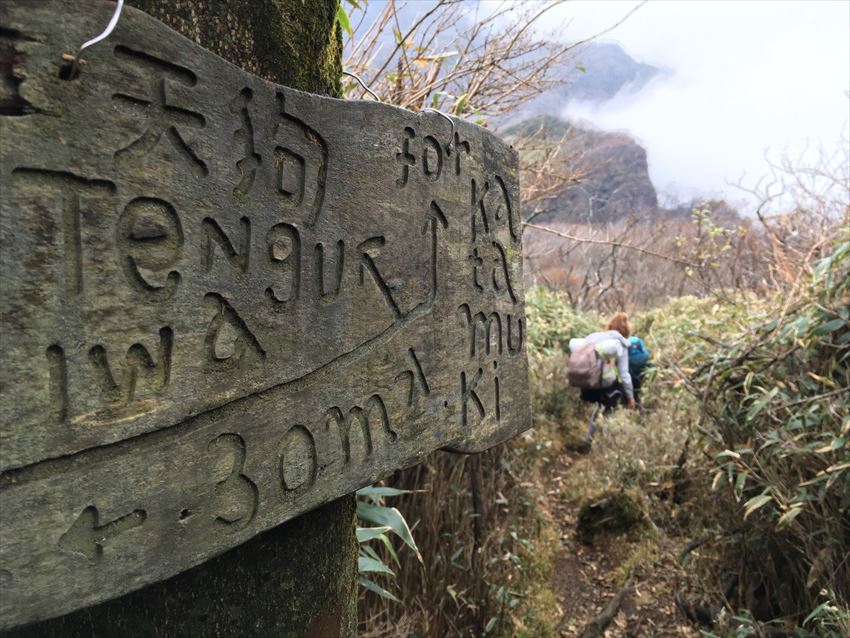 Lucky for the foreign tourist –– although we haven't seen one –– not even Japanese –– in the three days while we were hiking.




The is near Obira Mine, our exit point.
For accommodation: we did not bring tents but instead stayed in two "mountain cabins" (山小屋).
The first of them is an unmanned empty house near Mount Katamuki:
The other, where we stayed for our second night, is manned, in Mount Sobo (which is more expensive, but much more comfortable):
Red Leaves
It was in autumn that we went so, understandably, many trees and plants were somewhat withered, especially so towards the heights of the mountains where the temperature drops drastically.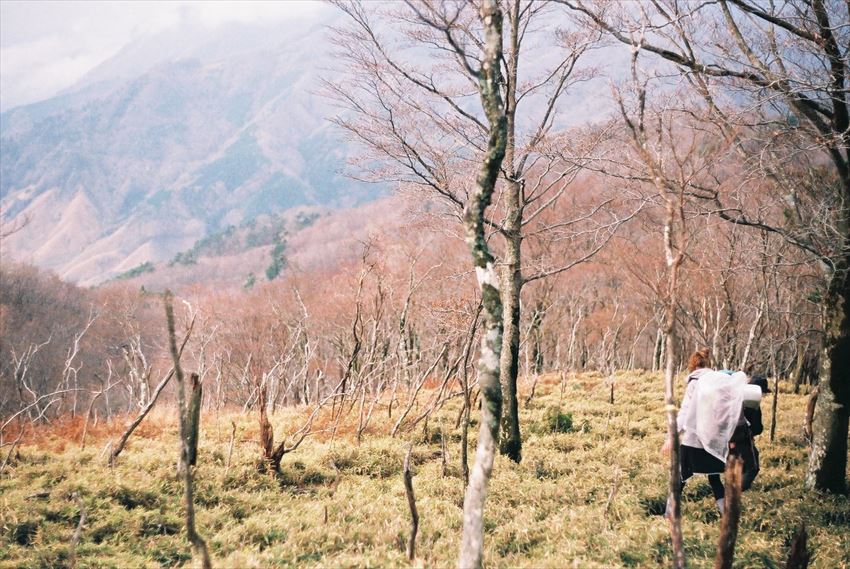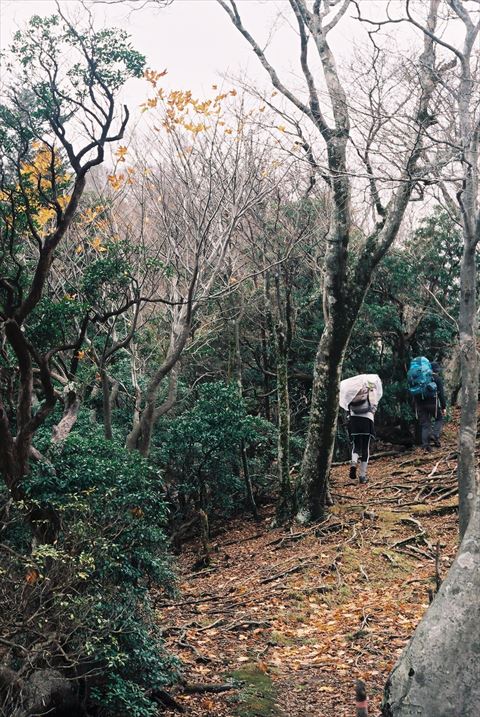 But then, what we got in exchange, especially at the "belly" of the mountains, are a patchwork of vibrant colours!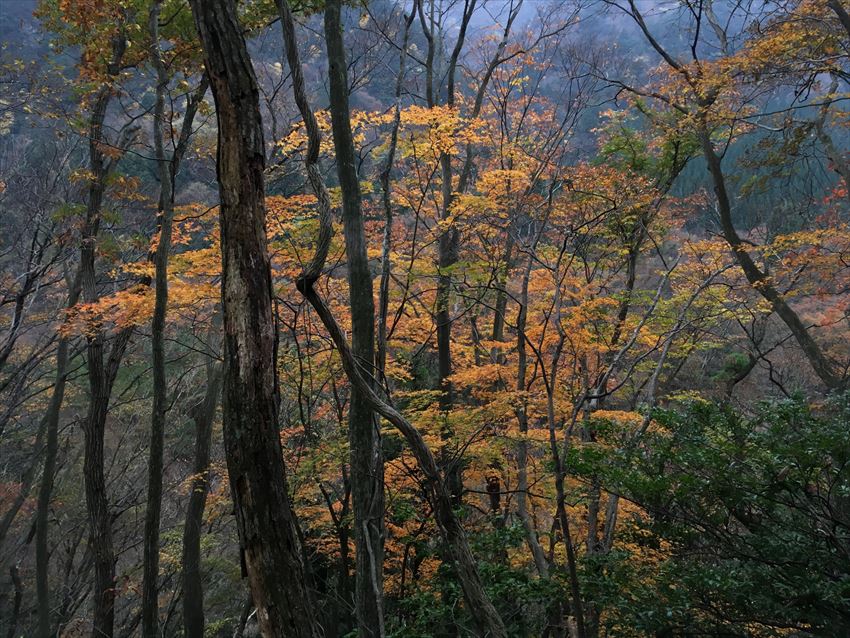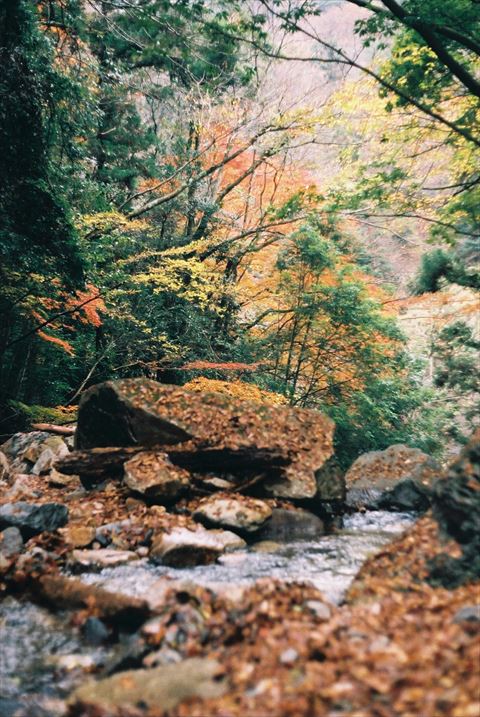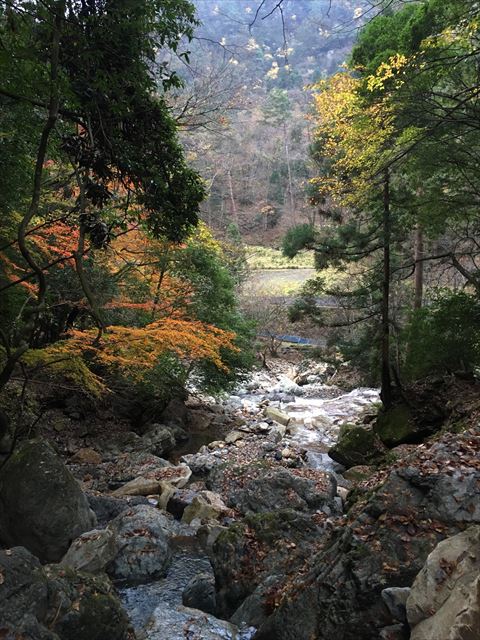 These were taken near the Gorge/Ravine Kawakami (川上渓谷), which we think is one of the most beautiful hidden gems of Oita.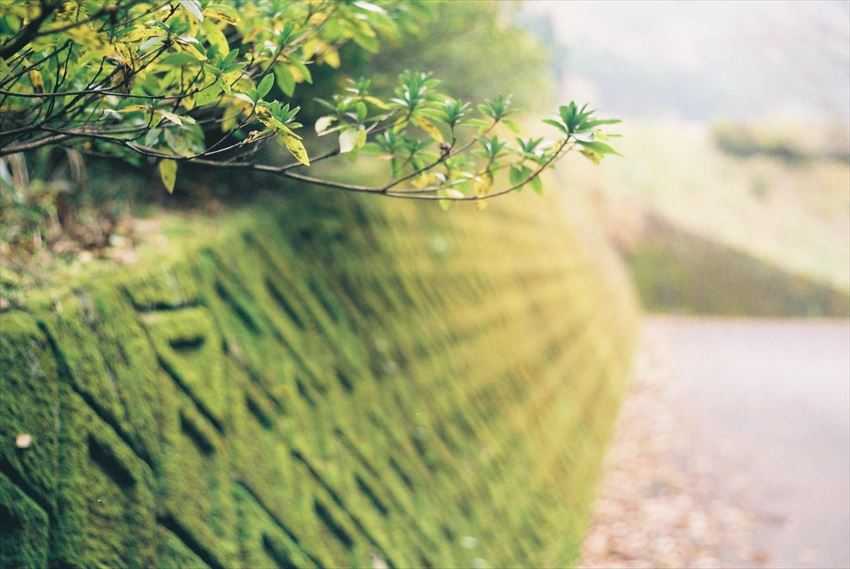 You find the colour green again at the foot of the hill.
[Survey] Traveling to Japan
Recommend