Miyagi Prefecture
Miyagi Prefecture sits around 300 kilometers from Tokyo on the island of Honshu in the north east of Japan.
The capital city of Miyagi Prefecture is Sendai. To the east of Miyagi, you can have magnificent views across the majestic Pacific Ocean. As this is a top fishing spot in Japan, you can expect an abundance of seafood on the menu. 
On the west side of the prefecture you will find mountains in the form of Zao, Kurikoma, and Funagata. The scenery in this area is simply stunning, especially if you enjoy rugged terrain. You will also find emerald green rice paddies dotting the horizon as well as babbling rivers and pine forests. One of the areas to enjoy the pine island is Matshushima but if you are also looking for a more urban setting then you won't be disappointed here either. Cities like Sendai have over a million inhabitants and you will find a wealth of attractions as well as shopping and dining opportunities.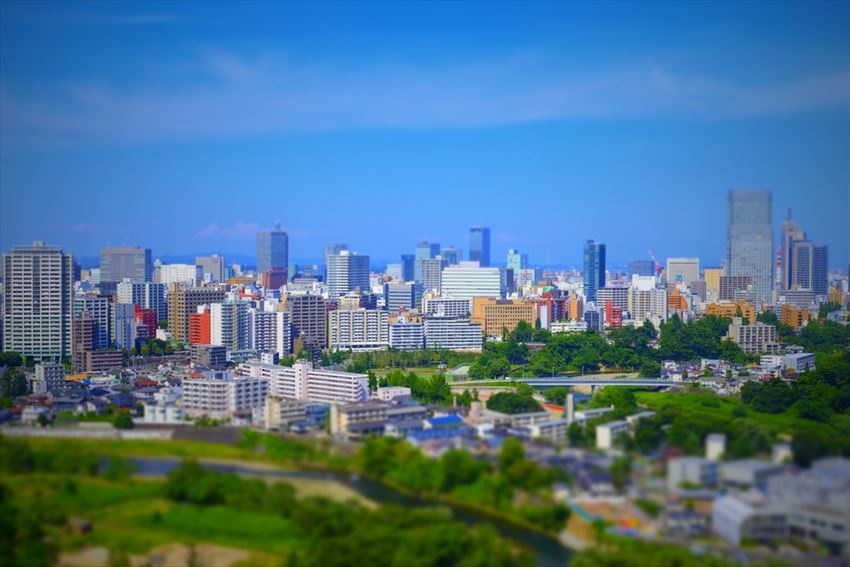 Getting to Miyagi:
The main transport hub of Miyagi is its capital city of Sendai so if you want to explore the prefecture then it is best to make your way here before moving on.

By plane:
Sendai Airport has a small international section with flights to South Korea China, and Taiwan. There are also domestic flights that link to Sapporo, Nagoya, Osaka, Okinawa, Hiroshima, and Fukuoka. To get from the airport to the center of Sendai you can take a train called the Sendai Airport Access Railway which will take you to JR Sendai Station at a cost of ¥630. The journey takes around 25 minutes.

By train:
By far the easiest way to get to Sendai, if you don't want to fly, is to take the train.

There is a Shinkansen from Tokyo to Aomori with a stop in Sendai and this takes around 90 minutes from Tokyo. You can get a Hayabusa train which costs ¥11,000 or the Komachi train which runs to Akita. Both of these stop in Sendai so it doesn't really matter which one you take.

Another option is to take the Hayate service which takes one hour and forty minutes from Tokyo at a cost of ¥10,690 and runs twice a day.

There is also the Yamabiko service which can take up 140 minutes and leaves from Tokyo. There is no need to reserve a seat on this service and it costs ¥10,370.

By bus:
There are buses to Sendai from all over the Tohoku region. Some of these include the JR Bus Tohoku which runs to Sendai from Shinjuku Station in Tokyo. Travel time between the two cities is just over 5 hours and tickets cost ¥6,210.

You will also find an overnight bus from Osaka and Kyoto to Sendai which costs ¥12,000 and takes just over 12 hours from Osaka and a little less than 11 hours from Kyoto.

You can also take an overnight bus from Yokohama or Shinagawa which costs ¥6,500 from Yokohama and takes six and a half hours and costs ¥6,200 from Shinagawa and takes just under six hours.

By boat:
You can also take the Taiheiyo Ferry from Nagoya to Sendai which takes a little over 21 hours. You can also take a ferry from Tomakomai in Hokkaido which takes 15 hours. Ticket prices and schedules vary widely on these ferries so it is best to check with the operators directly.
Tourist Attractions:
Sendai:
The capital city of Sendai is a must visit if you are travelling to Miyagi. Here you will find a wealth of attractions such as Osaki Hachimangu, a shrine that would have belonged to the Date clan in ancient times, as well as Aoba Castle which also dates from the same clan period. Also make sure not to miss the downtown area of Sendai which is covered in shops and eateries where you can try famous local delicacies like beef tongue.
Tashiro Island:
Tashiro Island is famous across all of Japan and is also known as 'Cat Island'. The cats are semi-wild although they are also taken care of by the residents of the island who feed them and make sure that they are healthy. This is one of the most unique sights in Japan and if you are in Miyagi and you love cats then this is not to be missed. You can get to the island by taking a public ferry across from the city of Ishinomaki.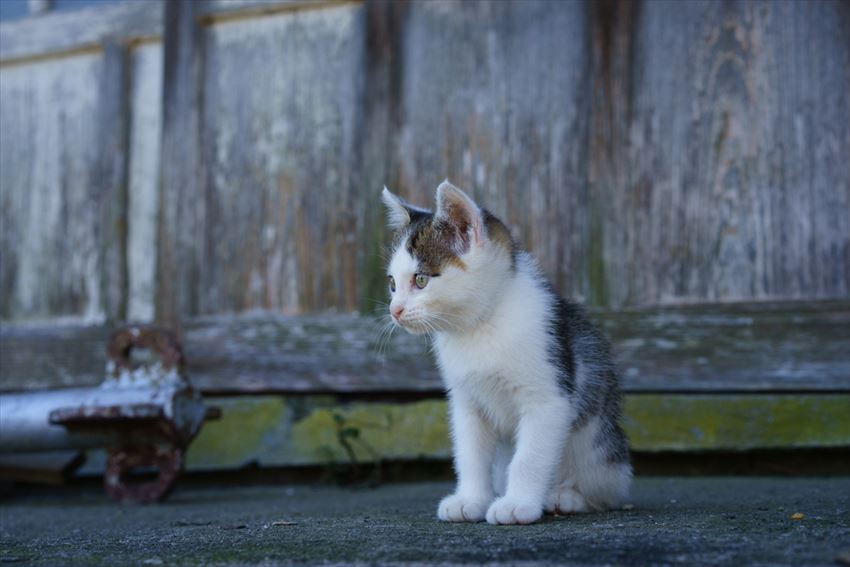 Matsushima:
Matsushima is considered one of the prettiest places in Japan and has been voted one of the top 3 most beautiful views in the whole of the country. Located just half an hour away from Sendai, this makes an easy day trip and you will find a scenic bay that is flanked with lush pine forests.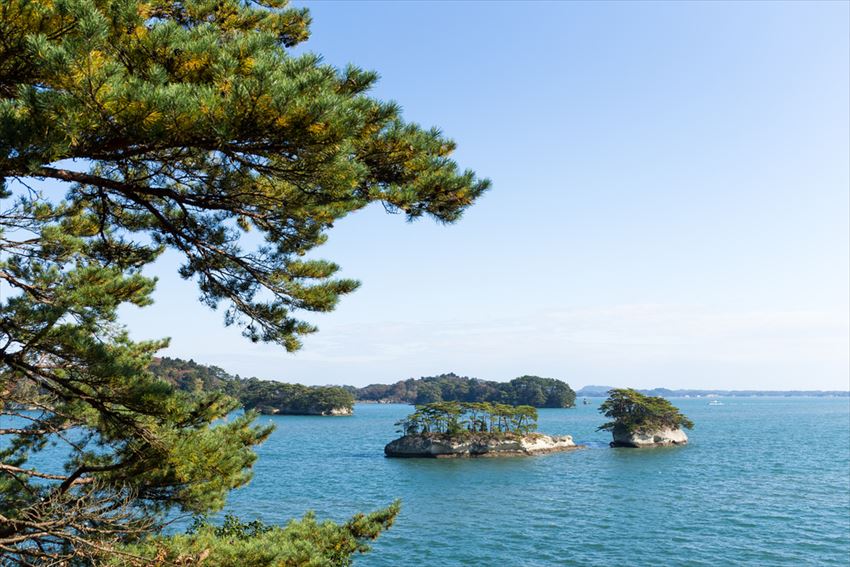 Shopping and Duty Free:
Aeon Mall Natori:
Aeon Mall Natori is located next to Morisekinoshita station which is part of the Sendai Airport Access line. The mall has a wealth of shops to try that sell delicacies from Sendai and is particularly well known for its fruit shops such as a selection of eateries that specialize in fruit pies as well as fruit shops where you can pick up some local produce. There are also several shops that sell local sweets which make great souvenirs.
Mitsui Outlet Park:
Mitsui Outlet Park is located just outside of Sendai at Sendai Port. The outlet park offers tax free shopping for foreign visitors and you can also enjoy a range of stores including high end shops and well as local brands. There is also a food court here and a range of other eateries and cafes located around. Note however that there is no currency exchange here so make sure you plan accordingly.
Sendai Izumi Premium Outlet:
Another outlet store in Sendai that can be easily reached from Sendai Station. The store has range of discounted items both by high end brands as well as local shops. There is also a food court here and a range of other eateries so if you are looking for bargains in the region then this is a good pick.

Deals:
Tourists travelling in Sendai can take advantage of the Loople Sendai which is a bus route that travels around all of the main attractions in the city. It costs ¥250 for a single journey but you can get a full day pass for ¥600.

Sendai also has travel cards for travelers which are known rather misleadingly as bus cards although these can also be used on the subway system. These cards cost ¥5,000 although they have credit on them for ¥5,850 of fares.

Recommended times to visit: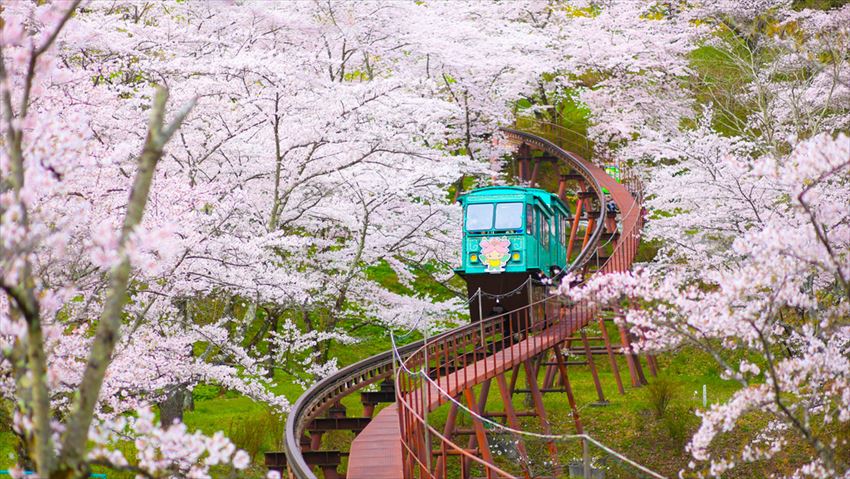 Cherry blossom season in Miyagi runs from the beginning to the middle of April so if you want to catch some blooms then this is a good time to visit the prefecture. The rainy season starts in August and it can also be very hot so it may not be the best time to visit if you don't like too much heat. If you like skiing then there are some slopes in the mountains around Miyagi and ski season runs from December to February.
[Survey] Traveling to Japan
Recommend