Introductory Guide to What You Should Know Before Going to a Concert in Japan: Basic manners for different types of venues and seats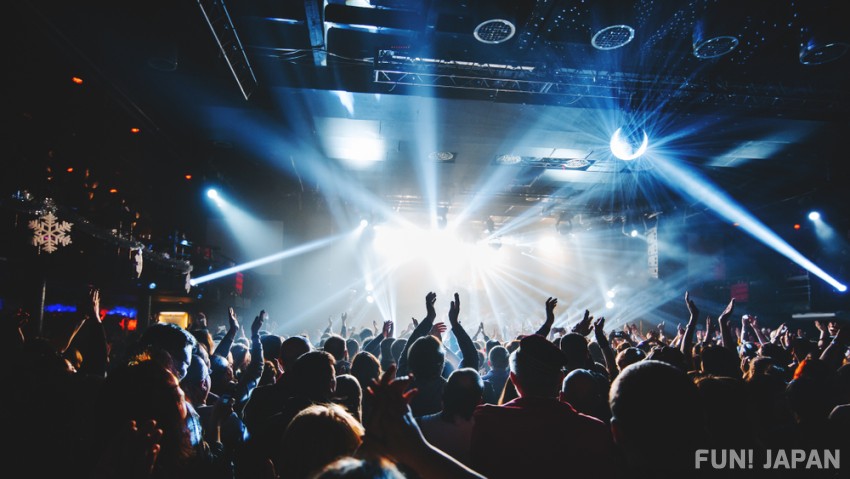 There are many concert situations unique to Japan that differ from anywhere else in the world, such as how tickets are sold, among other things.
What kind of concert venues are there in Japan? What's the difference between "reserved seats" and "standing seats"? In this article, for those of you planning to go to a concert in Japan in the future, we want to thoroughly explain everything, from the types of concert venues and seating types to the viewing manners, you'll want to brush up on before the day of the event.
What types of concert venues are there in Japan? What's their capacity?

From small venues that can accommodate hundreds of people to stadiums that can hold tens of thousands, concert venues in Japan are primarily classified into five categories. In addition, music festivals, which are mainly held in the summer, may also be held at outdoor venues.
Of course, the size of the venue will affect the facilities, seating arrangements, and even the proximity and visibility of the artist. If you've decided to attend a concert of your favorite artist, it's a good idea to familiarize yourself with the characteristics of the venue in advance to make the most of the day.
Class
Stadium

Dome

Arena

Hall

Live House 


Outdoor & Others



Capacity

About 30,000~70,000 people

About 40,000~50,000 people

About 5,000~20,000 people

About 1,000~5,000 people

About 100~2,000 people

Several hundred to tens of thousands of people

Representative Venue


National Stadium (Tokyo)

Nissan Stadium (Kanagawa)

Shizuoka Stadium ECOPA (Shizuoka)

Tokyo Dome (Tokyo)

Nagoya Dome (Aichi)

Sapporo Dome (Hokkaido)

Nippon Budokan (Tokyo)

Yokohama Arena (Kanagawa)

Saitama Super Arena (Saitama)

Nakano Sun Plaza (Tokyo)

Pacifico Yokohama National Convention Hall (Kanagawa)

Festival Hall (Osaka)

Zepp DiverCity (Tokyo)

Zepp Namba (Osaka)

DRUM LOGOS (Fukuoka)

Hitachi Seaside Park (Ibaraki)

Naeba Ski Resort (Niigata)

Ginowan Tropical Beach (Okinawa)
Stadium Class (Capacity: Approximately 30,000 to 70,000 people)
Stadaium class boasts some of the largest stadiums in Japan, including the Nissan Stadium in Kanagawa, which is primarily used for track and field events. These venues host a wide range of major sports events, from international professional soccer and baseball matches to the World Cup. Among them, the most notable is the Tokyo 2020 Olympic and Paralympic Games, which were held mainly at the National Stadium located in Shinjuku-ku, Tokyo.
Many stadiums across the country are also often used as venues for large-scale concerts, equipped with large video devices. They offer spectacular stage performances using special effects such as fountains and water columns. Some concerts even feature fireworks!
Dome Class (Capacity: Approximately 40,000 to 50,000 people) 
These multi-purpose dome stadiums have a semi-spherical shape with a retractable roof, making them suitable for various purposes. As they are also home to professional baseball teams, they have a large ground area and many food and merchandise stores within the facility.
Currently in Japan, there are six dome stadiums used as concert venues: ① Tokyo Dome in Tokyo, ② Kyocera Dome Osaka in Osaka, ③ Fukuoka PayPay Dome in Fukuoka, ④ Vantelin Dome Nagoya in Aichi, ⑤ Sapporo Dome in Hokkaido, and ⑥ Belluna Dome in Saitama. These are generally referred to as the "5 Major Domes" (excluding Belluna Dome), or the "6 Major Domes".
Arena Class (Capacity: 5,000 to 20,000 people)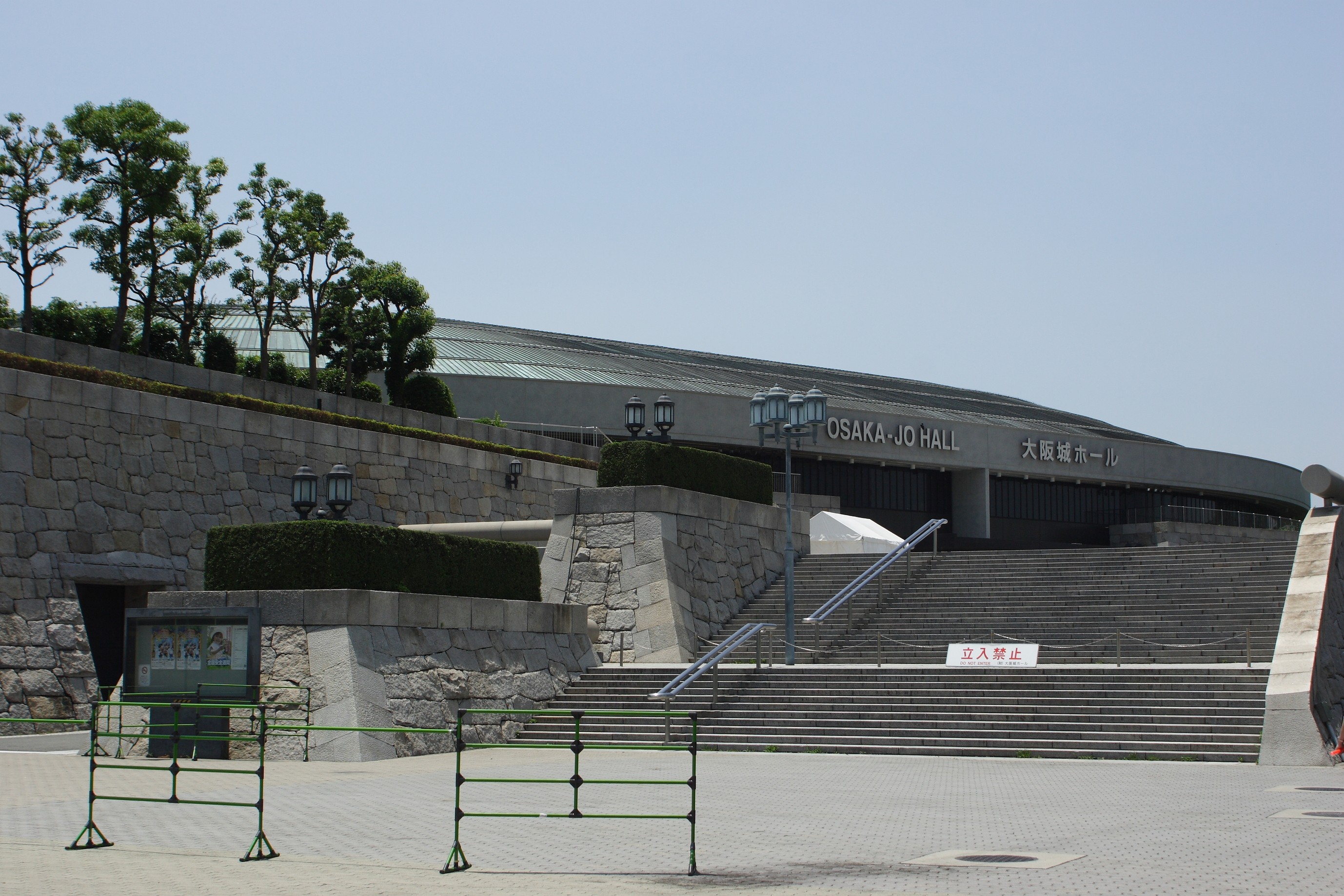 An arena is an indoor facility that can be used for a variety of purposes, from indoor track and field events to concerts and exhibitions. They are located in major cities across the country, and many are conveniently located near major railway stations.

The arena, which is on the same floor as the stage, is characterized by its large area and the arrangement of other stand seats surrounding the stage.
By the way, although "Osaka-Jo Hall" is named as a 'hall', it is actually classified as a dome-style multipurpose arena that can accommodate 16,000 people.
Hall Class (Capacity: 1,000 to 5,000 people)
Concert halls are used for a wide range of music events, from classical music to pop music. They are not only built in major cities, but also in regional cities, including art theaters, prefectural civic halls, and city cultural centers.
It is designed so that all audience members can overlook the stage, as it is also expected to host other performances, operas, dances, lectures, etc. It has a full-fledged sound and lighting equipment and an elegant atmosphere.
Live House Class (Capacity: 100-1,000 people)
Basically, it refers to small venues where live performances such as rock and jazz are performed, and there are many all-standing venues where the distance to the artist is close and easy to get excited. Many venues have a system where you pay an additional 500 to 600 yen for drinks when you enter, and exchange the drink ticket for a drink at the drink counter in the venue.
Many of them enter in order according to the number written on the ticket, but there are cases where simple chairs are placed and all seats are designated, or only the 2nd floor has designated seats.
Others (Ski resorts, national parks, live restaurants, etc.)
Not only indoor facilities, but also large-scale events are held by setting up a stage in outdoor spaces like ski resorts and national parks and using the entire area as a venue. FUJI ROCK FESTIVAL and SUMMER SONIC are representative examples of this.
While there are music festivals that attract hundreds of thousands of spectators, there are also clubs & live restaurants, beaches, shrines, and various other places where you can enjoy the unique atmosphere of a small number of people.
Common Types of Concert Seats in Japan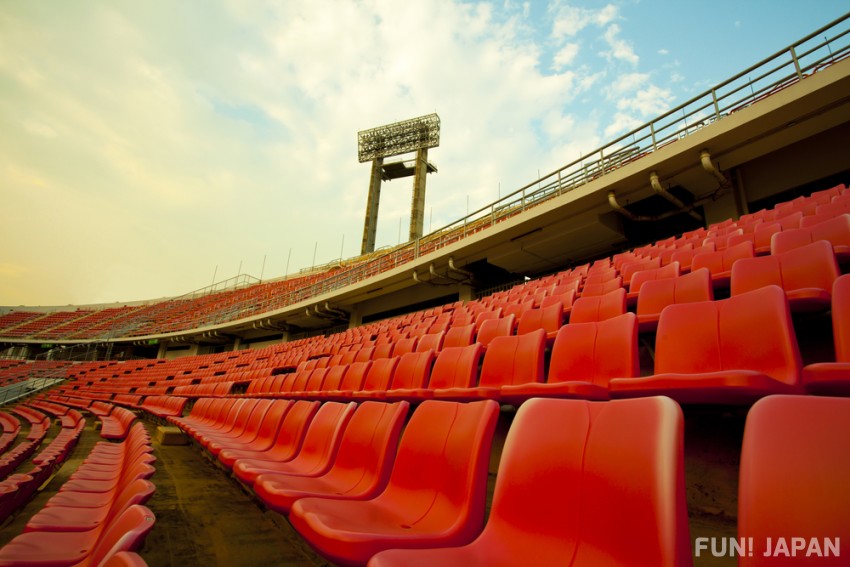 Having explained common concert venues, let's now look at the typical types of seating.
There may be performances where only one type of seat is set during the ticket lottery and purchase application, and there may also be cases where multiple types of seats can be selected. Understand the characteristics of each type of seat and proceed with the procedure according to your preference.
Of course, there are exceptions, but a common point for all types of seats listed below is that the position of the seats and the order of admission are randomly assigned. Even if tickets are sold at a flat rate for all seats, there is a chance to get the front row or the last row regardless of the order of application and purchase. Also, since the seat is often known only after the event date approaches (after ticketing or before admission), it can be said that it is a pleasure before the concert starts to find out where you can see your "favorite" from.

Reserved Seats
This is a type of seat where the block, row, and seat number are clearly stated on the ticket.
For venues the size of stadiums or domes, all seats are generally assigned and are divided into two types: 'Arena seats' that occupy the front and center of the venue, and 'Stand seats' that are arranged in a stepped manner at the rear. In addition, there are performances that divide the area into different fees such as SS seats, S seats, and A seats in order of distance from the stage.
On the other hand, in small venues such as halls and live houses, only some seats may be assigned seats.
Standing Seats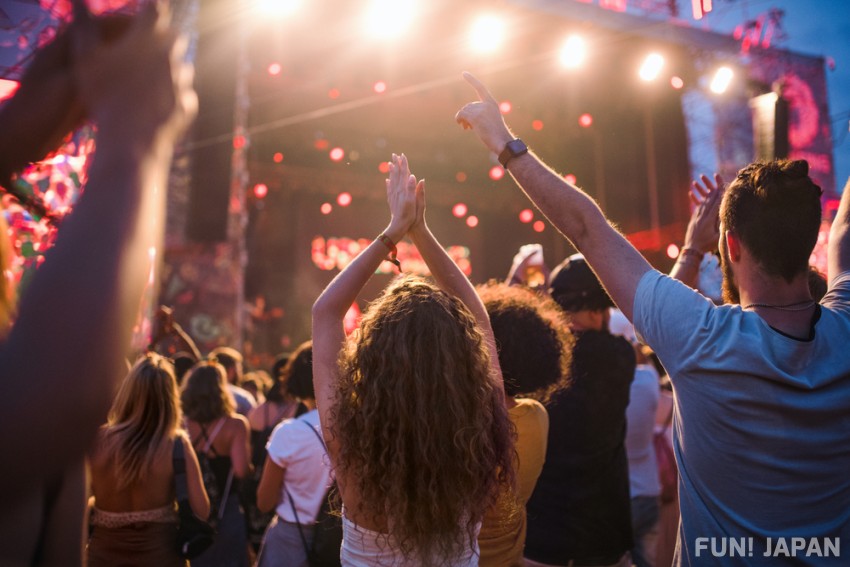 There are types of seats where you watch while standing. These are mainly divided into two types: "designated standing seats", where the viewing location is determined in advance, and "standing seats", where you are guided in the order of the line or the smaller number of the order.
Also, in venues with a large capacity, the inside may be divided into several blocks depending on the type of ticket.
Equipment Release Seats
These are seats that were originally reserved for setting up sound and lighting equipment in the venue, but are deemed usable as audience seats after the actual setting.
They are basically sold in a small number on the day before or on the day of the event.
Annotated Seats (Obstructed View Seats, Stage Side Seats, etc.)
These are seats with specific conditions or restrictions.
The disadvantages are that the view may be partially obstructed or the sound may be difficult to hear due to equipment or pillars in front. However, because the overall stage or part of the production may be difficult to see, they may be offered at a lower price depending on the concert.
Among the annotated seats, there are "obstructed view seats" where part of the stage is cut off, and "stage side seats" where you can see the stage from the side.
Notes and Manners at Concerts in Japan
There are several rules and manners to follow when attending a concert in Japan. From here, we will introduce things to be careful about so as not to bother other customers, focusing on the points that especially beginners should know.
Photography and video recording are generally prohibited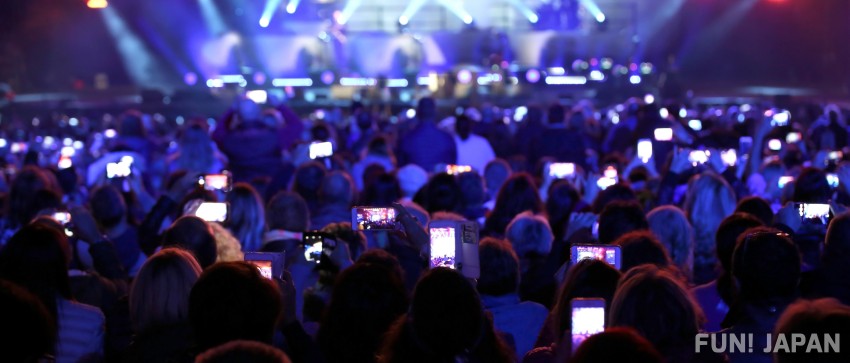 Contrary to foreign artists who allow photography, many live performances by Japanese artists strictly prohibit photography, video recording, and audio recording during the show. If these actions are discovered, not only will the data be deleted and equipment confiscated, but there is also a risk of being forced to leave the venue.
Also, professional-grade photography equipment cannot be brought into the venue, so if you're carrying it around on your trip, you should store it in a coin locker near the venue or leave it at a storage counter.
Standing is common during performances
Except for classical and acoustic live performances, it is common for all audience members to stand up and watch the concert, whether they have reserved seats or standing seats.
However, there is no need to stand and watch a concert that lasts for 2-3 hours. During ballads, between songs, or during MCs, sit down at your own pace and enjoy the concert while taking breaks.
Support goods (fans, penlights, etc.) should be held up to chest height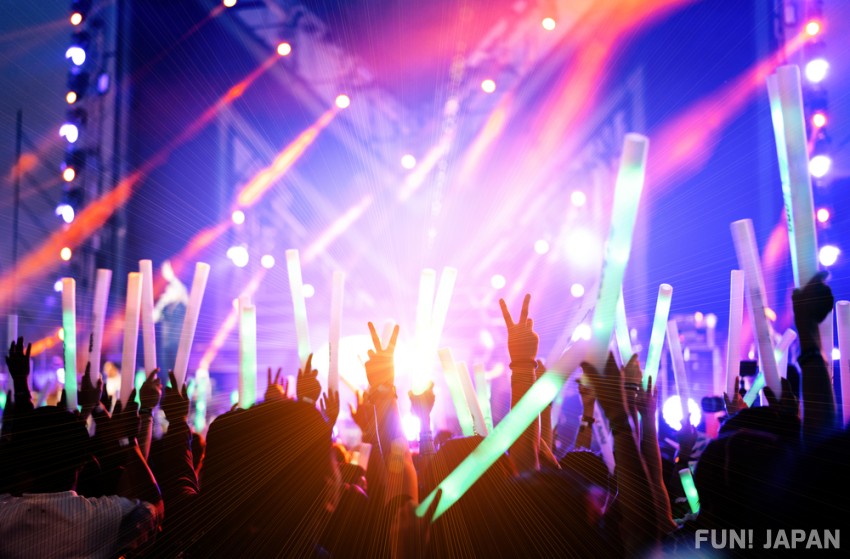 To enjoy the concert more, you might want to bring fan goods including penlights, fans, towels, and message boards. However, raising them above your head could obstruct the view of others and interfere with the performance, so try to hold them at chest level.
Please note that both official and unofficial artists and performances may have their own rules, especially for those who want to liven up the atmosphere with penlights. It would be a good idea to check the information announced by the official in advance and then head to the venue.
Pay close attention to the opening and start times
The "opening time" and "start time" are clearly stated on the ticket, referring to the time when you can enter and the time when the concert itself starts. Most concerts start on time or about 5 to 10 minutes late, so try to be seated 5 to 10 minutes before the start time.
On the other hand, if you are watching from standing seats, it is common to line up before the opening time and enter in order of your queue. If you want to watch from the front, it is recommended to arrive at the venue early and line up.
Buying concert tickets in Japan is so different!
From the type of venue and seating to the etiquette during the concert, the concert culture in Japan is quite different from that in anywhere else in the world. In addition to these, many people may be confused by the system of concert ticket sales, aren't they?
For those planning to go to a concert in Japan, the following article explains the process of obtaining tickets, so check it out as well.
[Survey] Traveling to Japan
Recommend