The Complete Guide to How to Buy Concert or Live Music Performance Tickets in Japan for Beginners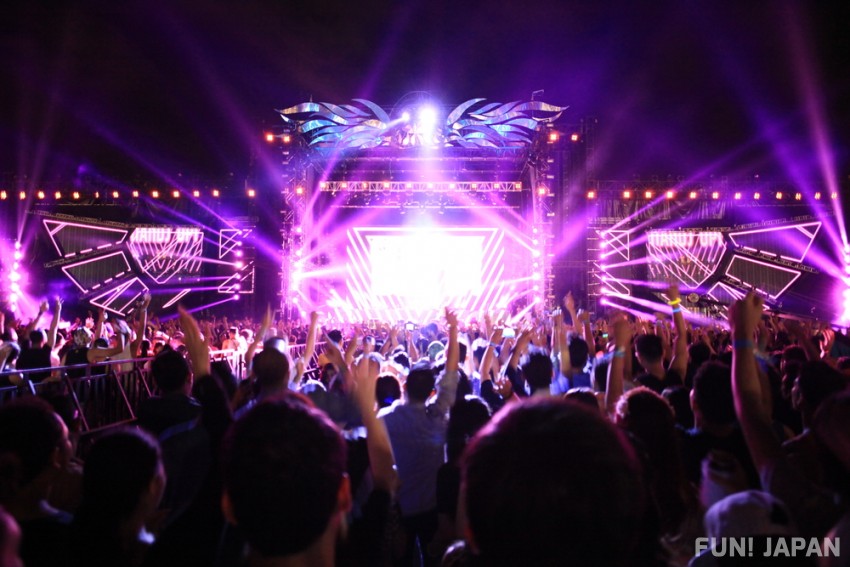 Japan's music market, the second largest in the world after the United States, is a hub for not only Japanese artists but also foreign artists who frequently hold concerts all over the country. Therefore, it's not uncommon for music fans to visit Japan for enjoying these performances.
However, it's also true that there are unique concert culture in Japan that differ from the rest of the world, including lottery sales. Therefore, to help those of you who are planning to do 'Oshikatsu activities' in Japan, this time we will thoroughly explain various things that overseas residents are concerned about when buying concert tickets in Japan!
Summary of How to Buy Concert Tickets in Japan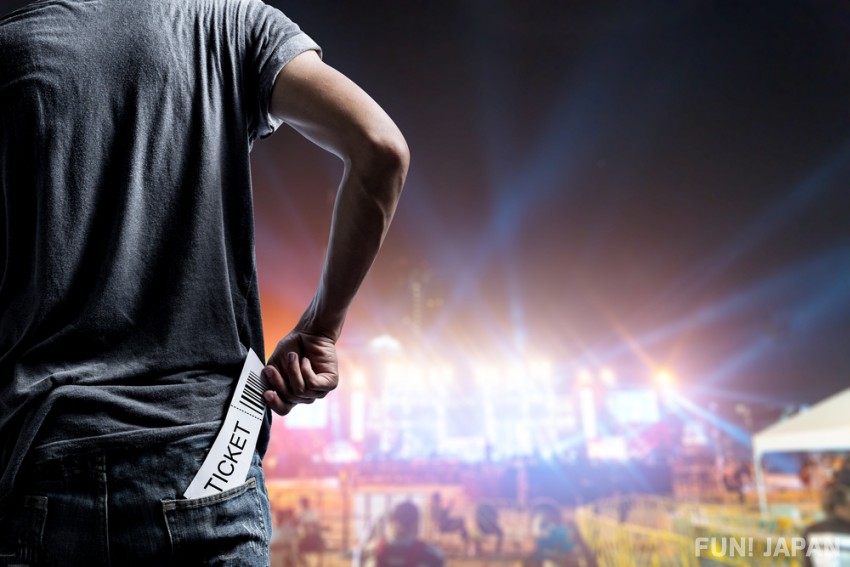 When attending a concert in Japan, the first thing you need to do is secure a ticket.
One of the biggest characteristics of concert ticket sales in Japan is that they are not only sold on a first-come, first-served basis, but also often sold through a lottery system. The lottery system is a method where winners are determined by a computerized draw from among those who applied during the application period.
Below, we will explain the four stages of ticket purchasing process, with the assumption that acquiring tickets from the artist's fan club or official ticketing platforms. In general, it is most likely to acquire tickets from fan club pre-sales, where the difficulty of obtaining them tends to increase as the stages go down. If there is a concert you are interested in, it is recommended to apply for pre-sales at an early stage.
※The sales method may vary depending on the event. Please use this as a guideline only
How to Buy Concert Tickets in Japan ①: Fan Club Pre-Sale Lottery (WEB, Mobile App)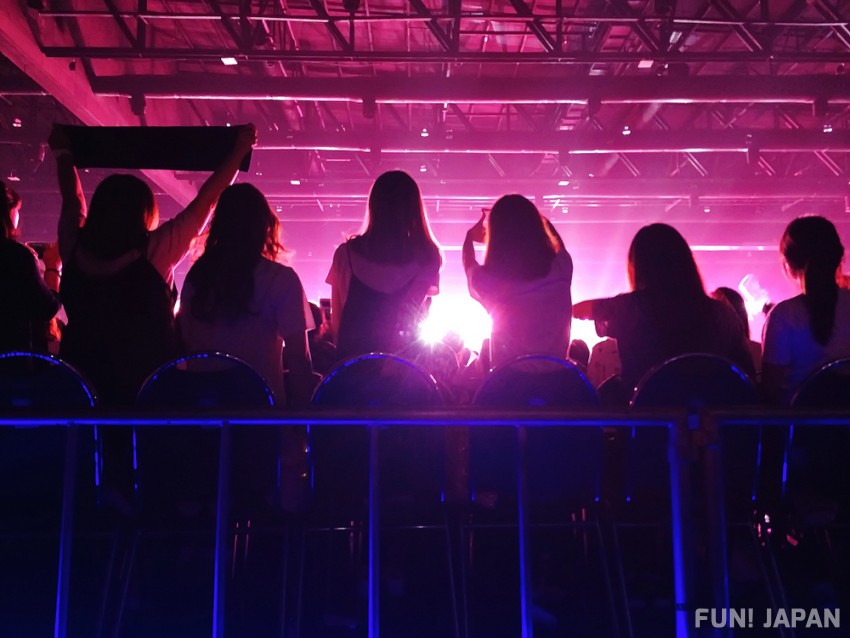 The quickest way to get tickets is to apply for the pre-sale lottery conducted by each artist's official fan club.
In Japan, fan clubs can be mainly divided into two types: monthly membership course and annual membership course. Generally, the monthly membership fee is around 500 to 1,000 yen per month, and the annual membership fee costs often around 4,000 to 10,000 yen per year.
There are various benefits provided by the fan club, such as receiving newsletters and magazines regularly, gaining access to original contents on the website and mobile app, receiving exclusive benefits and fan-limited event participation rights, and the priority to sign up for the fan club's pre-sale lottery for concerts and other events.
In most cases, the fan club's pre-sale is conducted before the general sale. Ticket sales exclusive to fan club members are often conducted multiple times, such as the first pre-sale lottery, the second pre-sale lottery, and the third pre-sale lottery and so on. The number of winners is determined for each pre-sale, and in the case of popular artists or limited performances, they may sell out from the first pre-sale. To increase their chances of winning, many people would apply under multiple names or cooperate with friends to survive the great ticket war.
Also, some operations impose restrictions on fans living overseas, such as requiring members to live in Japan as a condition of membership, so be sure to check the terms of use before joining.
How to Buy Concert Tickets in Japan ②: Official Website & Official Pre-sale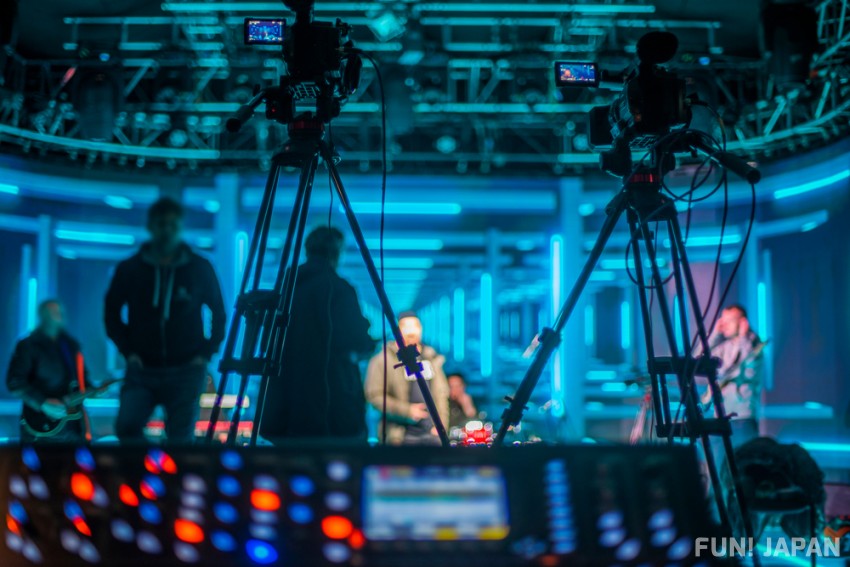 This is a sales method carried out by artists' management offices, organizers, promoters, etc. The characteristic is that anyone who accesses the official designated sales site can apply, even if they are not a fan club member.
For artists who do not have a fan club, there may be cases where the official pre-sale is effectively the earliest lottery. To get the latest sales information, be srue to follow the artist's official social media accounts or register for the email newsletter.
How to Buy Concert Tickets in Japan ③: Pre-sale at Play Guide (OR Pre-order Application/Pre-reserve)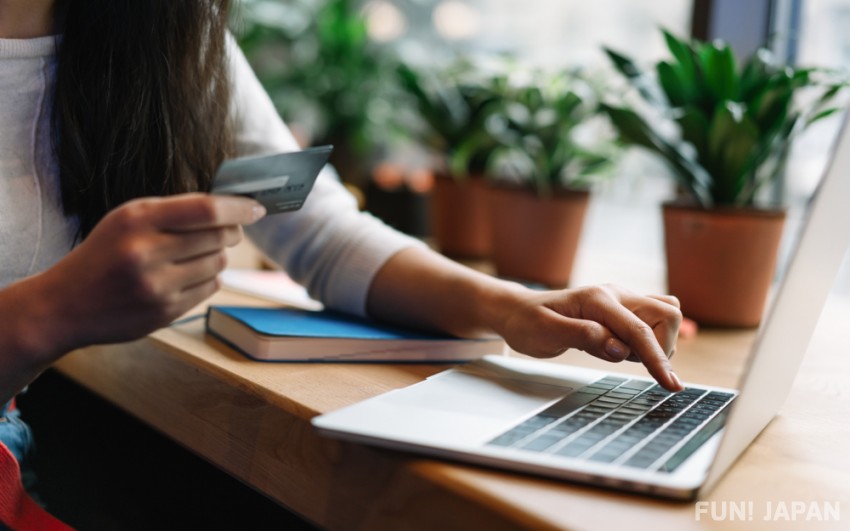 This refers to a lottery sales system that is conducted prior to general sales.
A "Play Guide" means a company that accepts commissions from event organizers to sell, issue, and manage tickets for various performances. Representative companies include ① Lawson Entertainment, Inc. (Lawson Ticket), ② PIA Corporation (Ticket PIA), ③ eplus Inc. (eplus), and ④ Rakuten Ticket Inc. (Rakuten Ticket).
As long as you are a free member on each play guide's sales site, you can apply for a ticket lottery during the application period. By the way, the following three play guides not only have Japanese reception sites, but also offer English sites as well.
How to Buy Concert Tickets in Japan ④: General Sale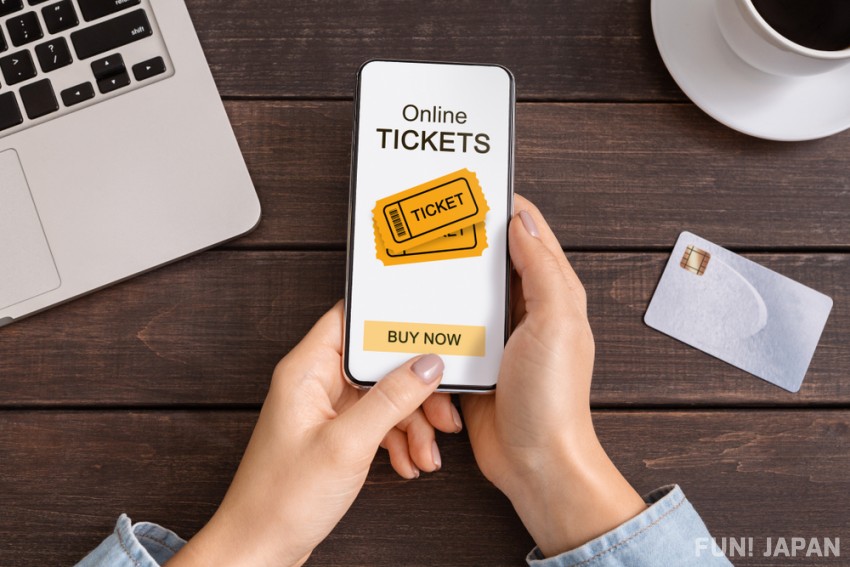 Ticket sales start on each play guide ticket site at the same time. Anyone can purchase from the internet, phone, convenience store terminals, etc.
However, there are also performances that do not conduct general sales, and even when general sales are conducted, they are usually sold in very small quantities and on a first-come, first-served basis, so it is not uncommon for them to sell out in an instant.
Even if you miss out on the lottery, there's a last chance to get tickets...!?
Even if you've missed your luck in all the lotteries and general sales, it's still too early to give up! That's because there's still a last resort to get tickets through the official route.
Official Resale Service

For ticket holders who suddenly can't attend the event, there are websites where they can resell their tickets at face value to third parties through online platforms like 'Tiketore', 'Tixplus Trade' and 'ticketbook

'.

The ticket price is held by the management office until the transaction is completed, so the buyer can be rest assured to purchase online. Another advantage is that the risk of resold tickets being invalidated or not being able to enter is avoided.
Day Tickets
There might be tickets sold at the venue on the day of the performance. Day tickets are often decided to be sold at the last minute due to changes in the stage plan, such as additional seating or the release of equipment seats. Information is often released just before the performance, and availability is not always guaranteed. Those aiming for day tickets are recommended to regularly check the official announcements the day before and on the day of each event.
Can I apply for concert ticket lottery from outside Japan?
Except for some services, both fan clubs and play guides sell tickets primarily to residents in Japan. However, even fans living overseas can apply for the lottery if they meet certain conditions. If you really want to apply for the lottery, try asking a friend in Japan.



Reason

Address in Japan


Many fan clubs and ticket guide sites limit membership registration to those with an address in Japan.

Also, including postal items such as newsletters, the delivery of paper tickets is only supported within Japan.

Japanese mobile phone number

A mobile phone number verification is required at the time of membership registration, and the ticket app used to receive electronic tickets may also require SMS verification.

Credit card issued in Japan

There are sites that restrict the use of cards issued overseas for payments such as fan club membership and ticket fees.

In recent years, there has been an increase in artists setting up fan clubs for fans living overseas and organizing travel tours for participants. With the ability to make payments with credit cards issued overseas and verify via SMS with mobile phone numbers outside of Japan, global fans are gradually having more chances to participate in ticket lotteries.

How should I receive my ticket if I win?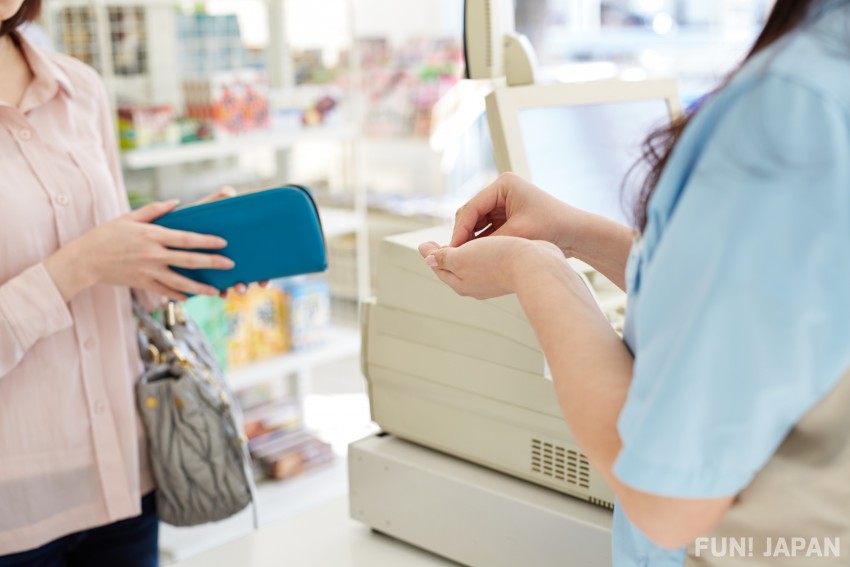 If you successfully win a ticket, the next step is to know about various ticketing and receiving methods.
How to issue paper tickets ①: Over-the-counter pickup / Convenience store ticketing
When the ticket is ready for pickup, you will receive a guide email from the reservation site to proceed according to the instructions.
Family Mart & Lawson
Enter the number or phone number written in the guide email into the multilingual multimedia terminal (FamiPort / Loppi) installed in the store. Once you pay the handling fee at the store register with the application ticket that was printed out, you're all set.
7-Eleven
Just present the payment slip number to the staff at the store register.
How to issue paper tickets ②: Delivery
A method that delivers to the address specified at the time of application by a trackable method such as registered mail or courier service.
A signature or seal of the recipient or the person himself/herself is required upon delivery, so if you are sending the ticket to your hotel, remember to contact the staff in advance. Also, the issuance period and delivery time of paper tickets vary depending on the event.
How to issue electronic tickets: Electronic ticket app
When you receive a notification email for the display of the electronic ticket, access the specified URL and enter the necessary information to receive the ticket on your smartphone.
Download the electronic ticket app specified by each organizer in advance, then complete the SMS authentication with the phone number you entered at the time of the lottery for smooth receipt.
On the day of the event, you will have to present the QR code to enter, so don't forget to bring a smartphone that can use the Internet to the venue.
Things that you might want to know before watching a concert in Japan, more than just how to buy tickets!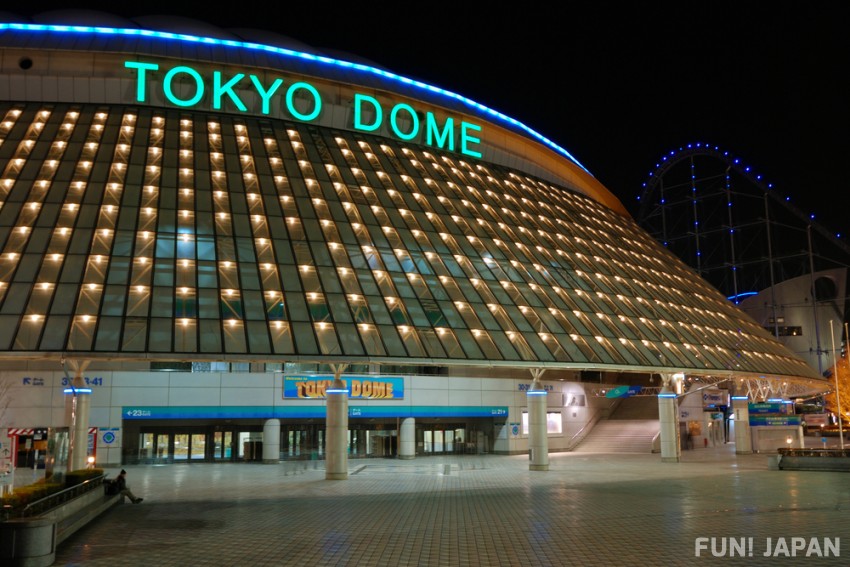 In the next article, we will explain the types of concert venues in Japan, types of seats, and points to note when attending a live concert. All is a must-see information, so be sure to check the article out.
If anyone has been to a concert in Japan before, be sure to let us know your experience in the comments section!
[Survey] Traveling to Japan