A Comprehensive Guide to 'Reservations', 'Orders', and 'Payments' at Restaurants in Japan!
What is the most challenging thing when dining at a restaurant or eatery in Japan? Reserving a restaurant, how to order, payment methods, ticketing systems, waiting lists, and other unique systems of Japanese eateries... If you don't know these, not only will you feel anxious during your trip, but you may also actually find yourself in trouble. To prevent this, we will introduce how to reserve, order, and pay at Japanese eateries in this article. Knowing these will allow you to dine at Japanese eateries with peace of mind.
Restaurant Reservations in Japan: Secure your spot by reserving in advance through reservation sites and apps!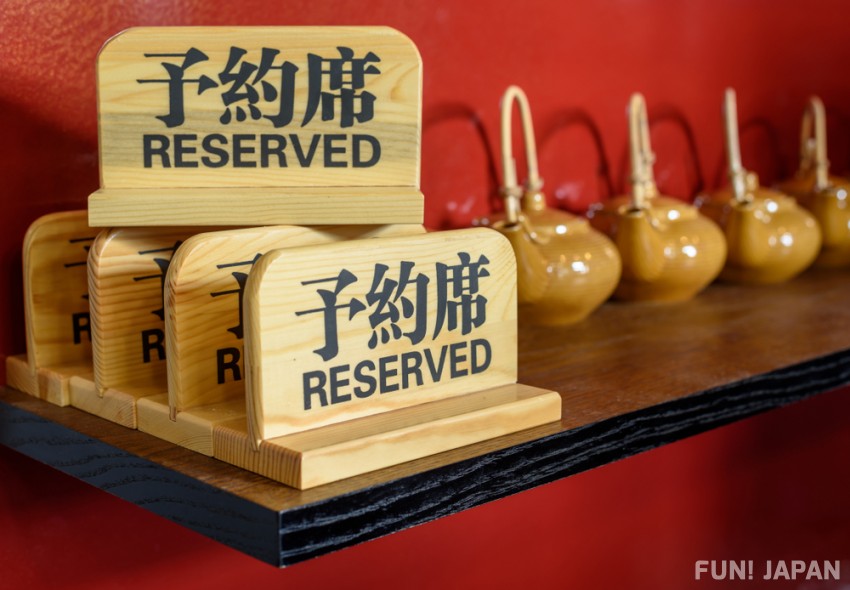 In Japan, there are many restaurants and eateries that can be booked from their official websites, or through reservation sites and apps. Some places even allow direct reservations over the phone. However, there are also places like ramen shops and family restaurants where you cannot make reservations in advance, so it is recommended to check beforehand when you plan to visit a restaurant.
Make a reservation in advance through a reservation site or app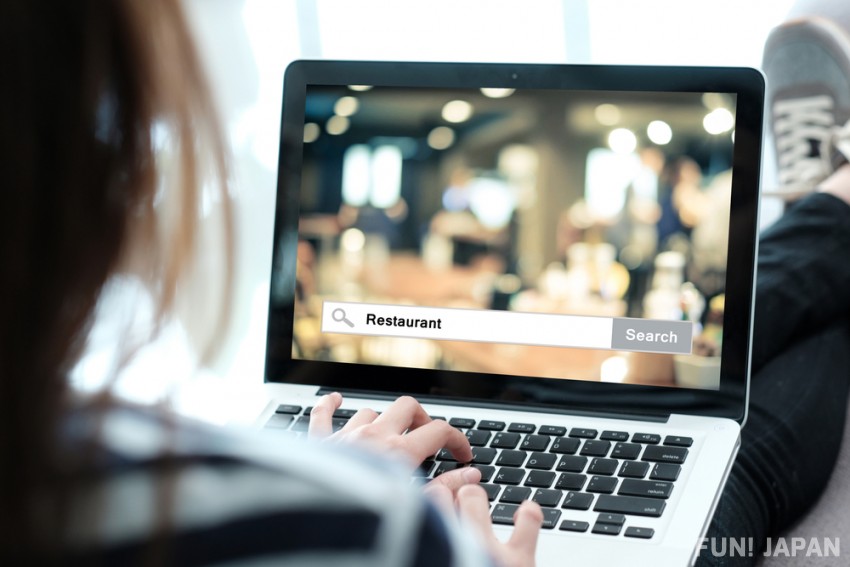 In many cases, to make a reservation at a restaurant in Japan through a reservation site, you need to create an account. Sometimes, verification of a Japanese mobile phone number is required. In such cases, reservation sites that have an overseas version can be relied upon. From the overseas version of the reservation site, you can make a reservation even without a Japanese mobile phone number.
Therefore, we will introduce carefully selected reservation services and apps for foreigners from various reservation sites. There are also sites and services where you can use coupons, so make good use of them.
Top 3 popular reservation sites/apps in Japan
食べログ (Tabelog): A site boasting the top class number of restaurant listings and reviews in Japan. It is packed with information that users want, such as reviews that serve as a reference for choosing a restaurant and gourmet rankings in order of popularity. Supported languages include English, Chinese (Simplified, Traditional), and others.
ホットペッパーグルメ (HOTPEPPER GOURMET): A reservation site with top class in Japan in terms of the number of restaurants available for online reservation, number of users, and satisfaction. Many advantageous coupons are posted. Supported languages include English, Chinese (Simplified, Traditional), and others.
When making a reservation, you may want to consider reviews. In that case, if you understand Japanese, "Tabelog", which has many reviews, is recommended. On the other hand, even if you don't understand Japanese, sites like "Gurunavi" where you can understand the atmosphere of the food and the restaurant in pictures should be helpful.
Top 5 Reservation Service Sites for Foreigners
Contact the restaurant directly by phone or email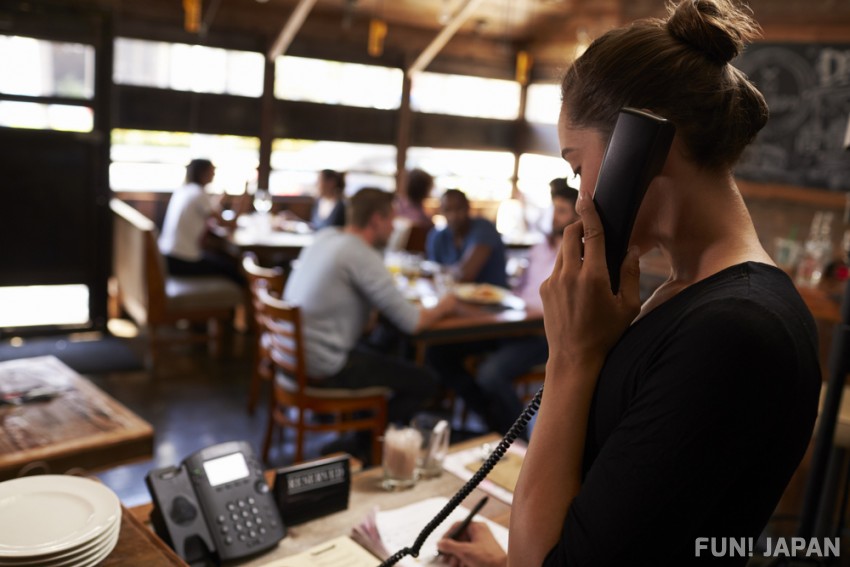 Online reservations are convenient for dining out, but some restaurants do not offer this service. In such cases, you may be able to make a reservation by directly contacting them via phone or email. Contact information can be found on the restaurant's website or on Google Maps. Alternatively, you may be able to make a reservation through the restaurant's official social media direct messages.
However, few restaurants can handle foreign languages, so if you don't understand Japanese, one option is to ask the staff at your hotel. However, please understand that during busy times or depending on the hotel, they may not be able to accommodate your request.
If you visit on the day without a reservation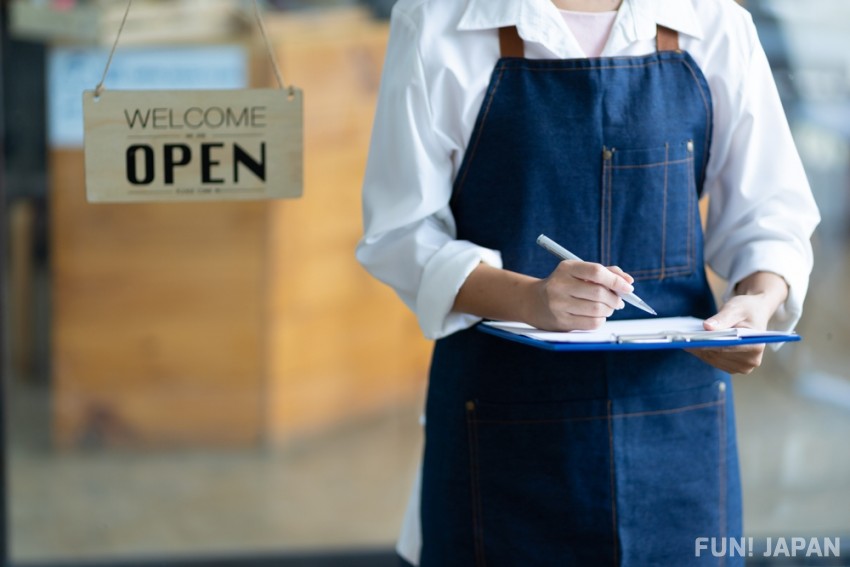 Of course, there are plenty of eateries where you can go on the day without a reservation. In such cases, it is common in Japan to wait in line. If there is a waiting list at the entrance, you just need to write your name and the number of people and wait nearby until you are called, so there is no need to line up. When writing your name, if you can write in Japanese, write in Katakana, Hiragana, or Roman letters so that the Japanese staff can easily call you.
In addition, some popular eateries, including conveyor belt sushi restaurants, use a ticket system. There are tickets with numbers and estimated times written on them, and some with QR codes printed on them. With tickets that have a QR code printed on them, you can check your turn and estimated time by scanning them with your smartphone, and depending on the service, you may also receive a notification. This allows you to make effective use of the time until you enter the restaurant.
Ordering at Restaurants and Eateries in Japan: Recent Trends in Digitalization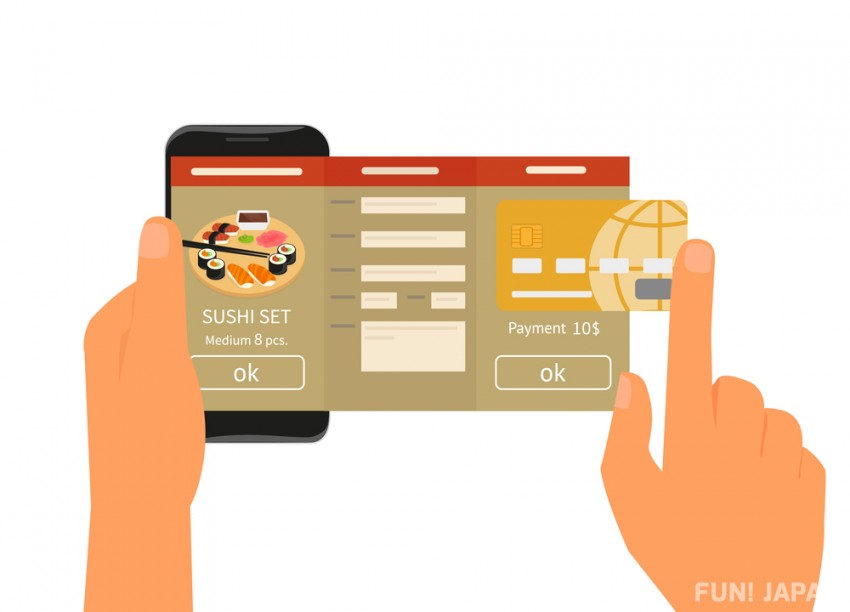 Even if you find a nice restaurant, it can be stressful if you don't know how to order. Therefore, we will introduce not only the general ordering methods, but also the merits of self-ordering systems and ticket vending machines, which have been increasing in recent years to make it easier for foreigners to order.
Ordering at the register, counter, or at the table
In Japanese restaurants, the method of ordering varies depending on the type of store, but it is common to line up at the register or counter to order, or to order at the table.
When ordering at the table, you may call the staff by ringing a call bell. Some restaurants may have order forms for you to fill in before handing to the staff.
On the other hand, when ordering at the counter, you may receive your food on the spot, but in some stores or food courts, you may be given a device such as a call bell. In that case, you go to pick up your food when the bell rings.
Introduction of self-ordering systems
In recent years, there has been an increase in restaurants that support self-ordering and mobile ordering.
QR code ordering involves scanning a QR code with your smartphone and accessing a site to place an order. However, you cannot order without an internet connection, so be careful in situations where the signal in the store is poor. If you can't order for some reason, ask the staff or place your order directly.
On the other hand, ordering with a tablet provided at the table has been introduced in places like conveyor belt sushi restaurants and family restaurants. The menu and photos are clearly displayed on a large screen. In addition, self-order kiosks, which are touch panel self-order terminals, have been introduced in stores like McDonald's and Kentucky Fried Chicken.
Many self-order systems support multiple languages, and because you can order while looking at photos along with the menu, it makes it easier for tourists visiting Japan to choose their menu.
Purchasing tickets at a ticket machine
Additionally, there is also a method of purchasing meal tickets in advance at a ticket vending machine and placing your order. This system is introduced in ramen shops, curry shops, soba shops, food courts, etc. There are two types of machines: a 'push-button' type with buttons under the menu, and a touch panel type that displays a menu with pictures and also supports foreign languages. After inserting money, tap the menu you want to order, and when you have finished selecting, press the 'change' button, and your meal ticket and change will come out. Some machines, especially those with cashless payment, may let you order first then pay before issuing the ticket.
Payment at Japanese Restaurants and Eateries: Various Methods Besides Cash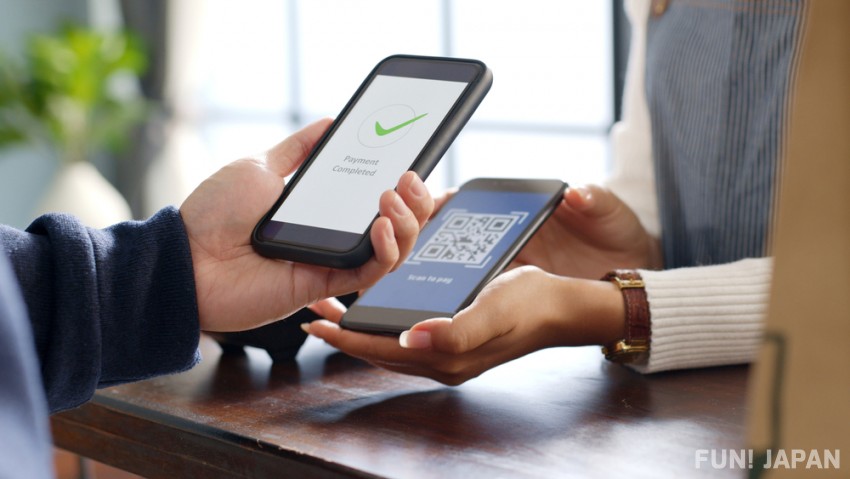 In restaurants and eateries in Japan, there are several payment methods in addition to cash. Here, we introduce the main payment methods, types of cashless payments, and their benefits.
Payment Methods
There are two main ways to pay at restaurants: paying at the table or paying at the register. It would be nice to know in advance if you need to pay at the register, but if you don't know, you can tell by whether or not there is a bill on the table. There are exceptions, but if there is a bill on the table, you usually take it to the register to pay, and if there isn't, you call a waiter and pay at the table.
Also, in the case of self-payment, it is possible to pay with the device used for self-ordering. Like restaurants that use meal ticket systems, self-payment can be either prepayment, where you pay when you order the menu, or post-payment, where you pay after you finish eating. The advantage of both prepayment and postpayment is that you can settle the bill without having to call a waiter or line up at the register.
However, payment methods vary by store, so if you're unsure, don't hesitate to ask the staff.
Types of Payment
The main payment methods in Japan are cash, credit cards, QR code payments (such as PayPay), and electronic money (transportation cards). Although cash still has a high usage rate, recently, the number of stores that accept cashless payments has been increasing. According to a 2021 survey by the Ministry of Economy, Trade and Industry, 85.4% of restaurants have introduced cashless payments. Among them, the adoption rate of credit card payments is 58.3%, and the adoption rate of code payments such as QR codes is 68.4%.
For tourists unfamiliar with Japanese yen, the hassle of cash payments in yen is decreasing, and there are more opportunities to enjoy delicious food. So, you can eat to your heart's content on your next trip to Japan.
[Survey] Traveling to Japan
Recommend