Rental car? Free pass? Touring? A thorough explanation of the how to enjoy sightseeing in Hokkaido efficiently!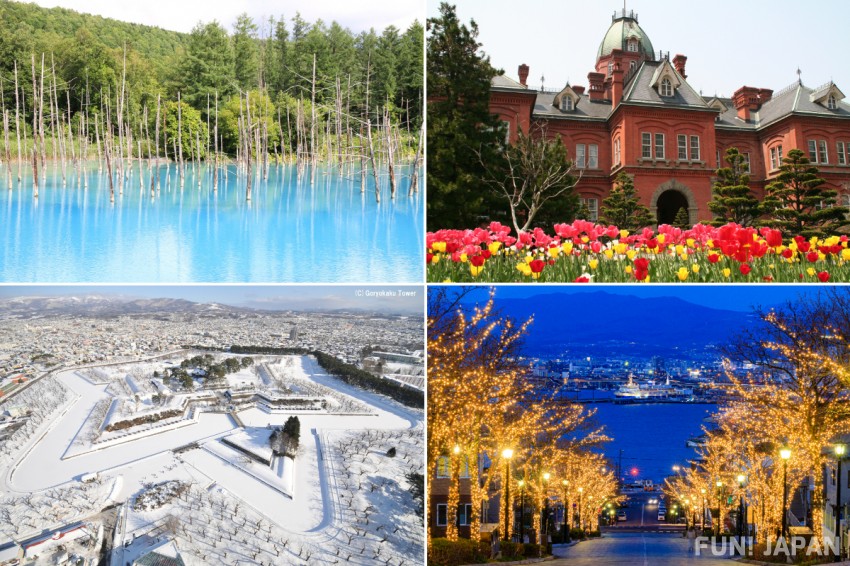 Hokkaido is full of highlights, such as the night views of Sapporo and Hakodate, the lavender fields of Furano, and skiing and hot spring tourism in winter. With a total area of 83,424 km2, which is about 22% of Japan's land area, you'll want to stay for at least a week if you want to tour the main areas and popular spots. In this article, we will introduce some tips for efficiently enjoying Hokkaido to your heart's content!

When traveling around Hokkaido, choosing where to stay is important! Introducing must-see sightseeing spots by area!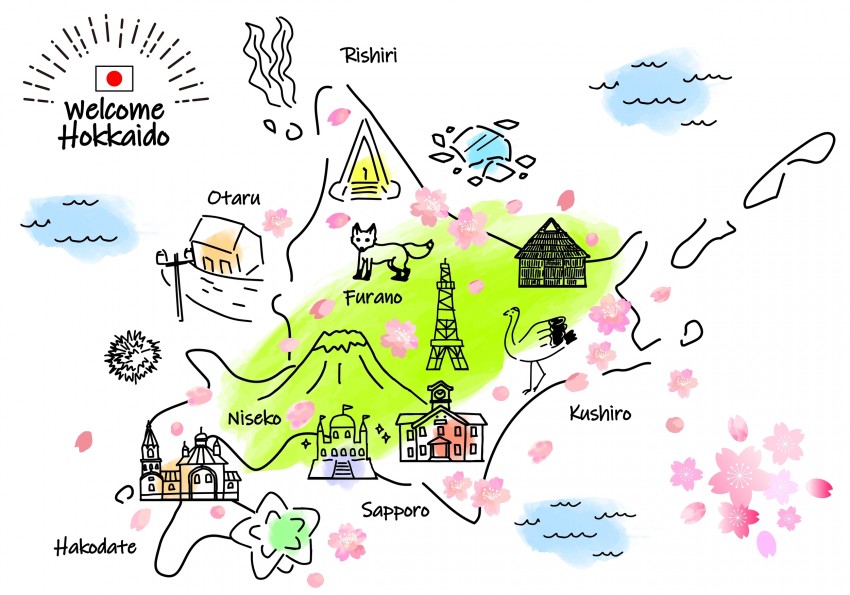 Hokkaido is divided into four main areas. Each area is dotted with famous spots, and it takes time to travel between cities, so if you want to go around Hokkaido, it is efficient to decide the main destination for each area and use that as a starting point for day trips around the area.

In particular, Sapporo has Sapporo Okadama Airport, where flights to Kushiro and Rishiri arrive and depart, and there are plenty of options such as express buses and limited express trains, so there are many spots where you can go on a day trip, making it a perfect starting point for sightseeing in Hokkaido! Here, we will introduce sightseeing in the four areas and transportation between cities.
Central Hokkaido (Sapporo, Otaru, Niseko, Noboribetsu)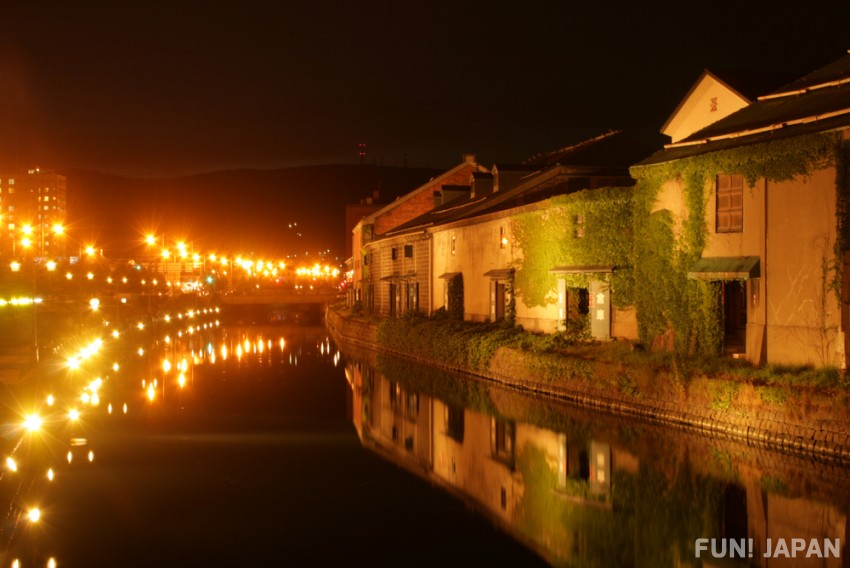 The central Hokkaido area is full of attractions such as Sapporo, which is famous for the Sapporo Clock Tower and the Sapporo Snow Festival, Otaru, which is famous for its Otaru Canal and retro townscape, Niseko, which is famous for powdery snow, and Noboribetsu, one of the leading hot spring tourist destinations! It is also attractive that there are many options for inter-city access, and if you use the rapid "Airport" from New Chitose Airport, it will take about 40 minutes to Sapporo Station and about 1 hour and 20 minutes to Otaru Station. It takes about 1 hour and 30 minutes by train from Otaru to the Niseko area. The Noboribetsu area can be reached in 1 hour and 10 minutes by express train from Sapporo, and there are plenty of other options such as fixed-route buses, highway buses, and sightseeing bus tours from Sapporo.

By the way, it is easy to access other areas from Sapporo too, about 90 minutes by express train to Asahikawa at the fastest, and if you take an airplane from New Chitose Airport or Sapporo Okadama Airport, you can reach Hakodate, Kushiro, and Wakkanai in about 40 to 50 minutes. After sightseeing in the central Hokkaido area, if you want to move elsewhere, we recommend staying in the city of Sapporo or in the Chitose area, which is close to the airport!
Northern Hokkaido (Asahikawa, Furano, Biei, Wakkanai)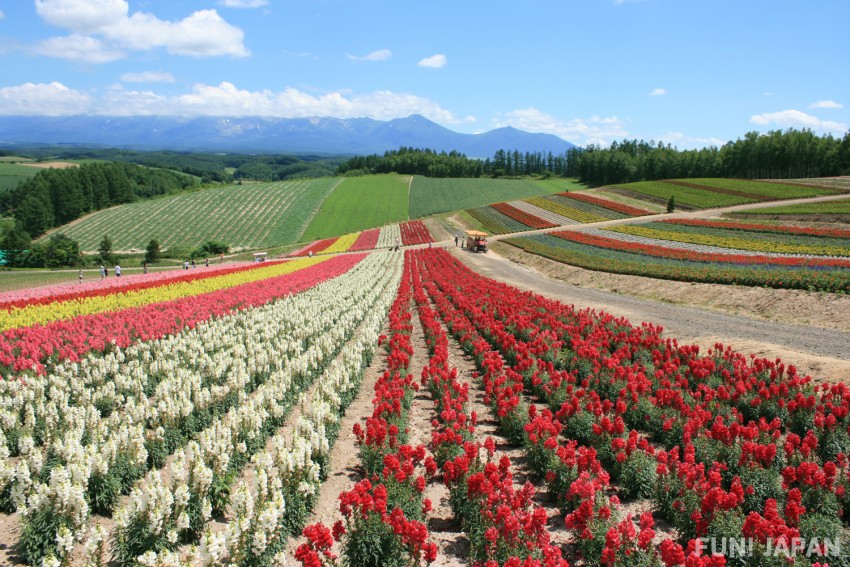 Asahikawa with Asahiyama Zoo, Furano and Biei where you can enjoy seasonal nature such as colorful lavender fields and Mt. Tokachidake. Wakkanai is the northernmost town in Japan and is famous for Cape Soya. We recommend using Asahikawa as a base for sightseeing in the Northern Hokkaido area, which is full of spots that look great on social media!

It takes only about 30 minutes from Asahikawa to Biei on the JR Furano Line! You can travel between Asahikawa and Furano in about 1 hour and 10 minutes to 20 minutes. However, to Wakkanai, it takes about 3 hours and 50 minutes at the fastest even if you use a limited express train. Wakkanai has an airport, but currently there are only flights to and from New Chitose Airport in Hokkaido, and there are not many flights between New Chitose and Wakkanai Airport, so be careful.
By the way, regarding Asahikawa Airport, please note that domestic flights in Japan are currently limited to routes departing from and arriving at Haneda Airport, and cannot be used for transportation within Hokkaido!
Southern Hokkaido (Hakodate, Matsumae, Okushiri)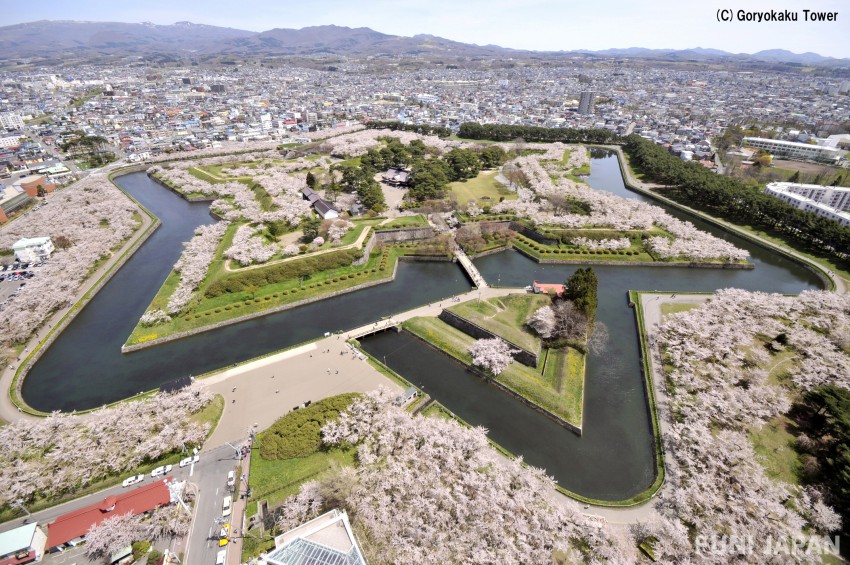 The Southern Hokkaido area is located in the southwestern part of Hokkaido. It is an area where you can enjoy the history and rich nature of Hokkaido, such as Hakodate, one of the most popular sightseeing spots in Hokkaido, such as Goryokaku and the night view, the castle town Matsumae, and Okushiri Island where you can enjoy fresh seafood and highly transparent sea.

Transportation in the Southern Hokkaido area is mainly by car, train, or bus, but it takes a long time to travel between cities and access is not very good.
As a base of accommodation for sightseeing, we recommend Hakodate, which is full of attractions and has good access to Sapporo and Honshu! For air travel within Hokkaido, there are flights to and from New Chitose Airport, Sapporo Okadama Airport, and Okushiri Airport, and you can travel between Hakodate and Sapporo in about 40 minutes. There are also direct flights from Hakodate Airport to Tokyo, Osaka, Nagoya, etc. From JR Shin-Hakodate-Hokuto Station, you can take the Tohoku terminal stations such as Sendai, Morioka, and Shin-Aomori, as well as the Shinkansen departing from and arriving at Tokyo Station.
Eastern Hokkaido (Shiretoko/Abashiri, Obihiro, Kushiro)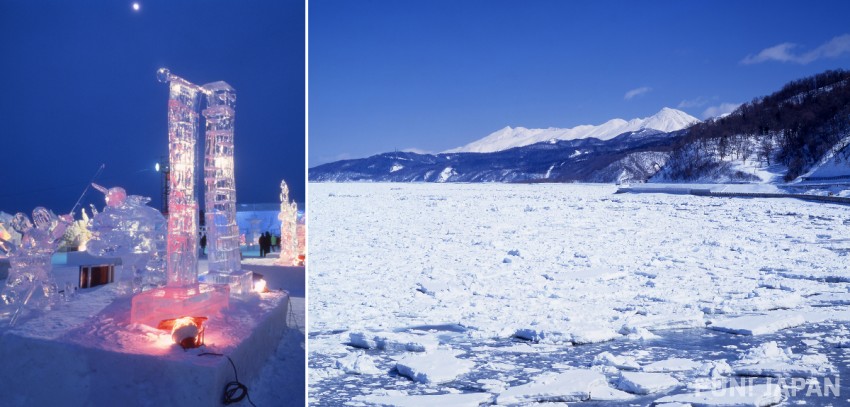 The Eastern Hokkaido area is where you can enjoy the magnificent nature of Hokkaido, such as Shiretoko, a World Natural Heritage Site, Abashiri, which is famous for sightseeing in drift ice, Obihiro, which is famous for its gardens and sweets that represent Hokkaido, and Kushiro, which is famous for sightseeing in the Okushiro Marsh and Lake Akan.

Kushiro or Obihiro are the best bases for sightseeing! Kushiro has Tancho Kushiro Airport, which can be accessed in about 45 minutes from New Chitose Airport and Sapporo Okadama Airport, as well as limited express trains and express buses from Sapporo Station. Another point is that if you take a sightseeing bus tour from Kushiro, you can easily sightsee Abashiri and the "Three Lakes of Eastern Hokkaido" (Lake Akan, Lake Kussharo, and Lake Mashu). If you are traveling to Abashiri, you can also enjoy a train trip while enjoying the view from the window of the train on the Senmo Main Line, which runs through the Kushiro Marsh and runs along the Sea of Okhotsk.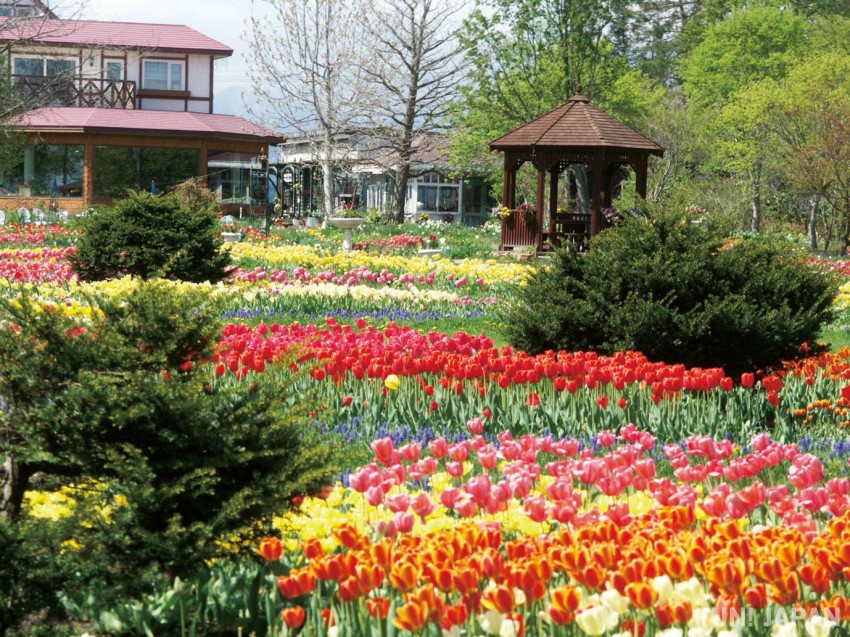 Obihiro has plenty of means of transportation to various places in Hokkaido. Many trains and express buses run from Obihiro Station, and you can travel to Sapporo in about 2 hours and 30 minutes, and to Kushiro in about 1 hour and 30 minutes. Express buses to Asahikawa and New Chitose Airport are also in operation, making it easy to travel around Hokkaido.

What is the climate of Hokkaido? Introducing recommended sightseeing spots for each season
Hokkaido has a strong image of being snowy land, but spring and autumn are comfortable, and summer is extremely warm and sunny.

Cherry blossoms usually bloom from the end of April to the beginning of May, about a month later than on Honshu. Autumn leaves are around September to October. The first snow usually starts at the end of October, but in recent years we have observed the first snow from early to mid-November.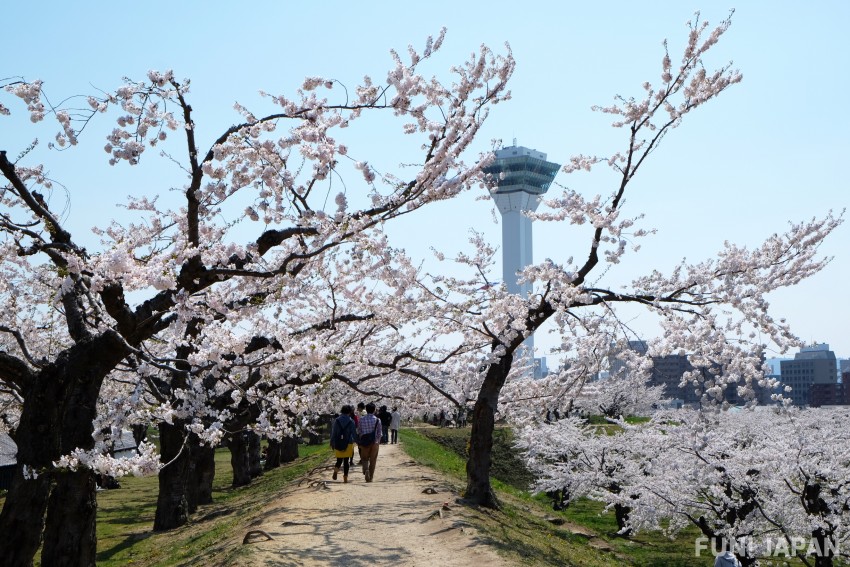 Especially from December to February, the temperature is low and the daylight hours are short, so you can enjoy the smooth and fine powdery snow. The 4 big snow festivals (Sapporo Snow Festival, Asahikawa Winter Festival, Chitose Lake Shikotsu Hyoto Festival, Sounkyo Onsen Ice Waterfall Festival) are also held from January to early March, so it is recommended to enjoy snow sightseeing together!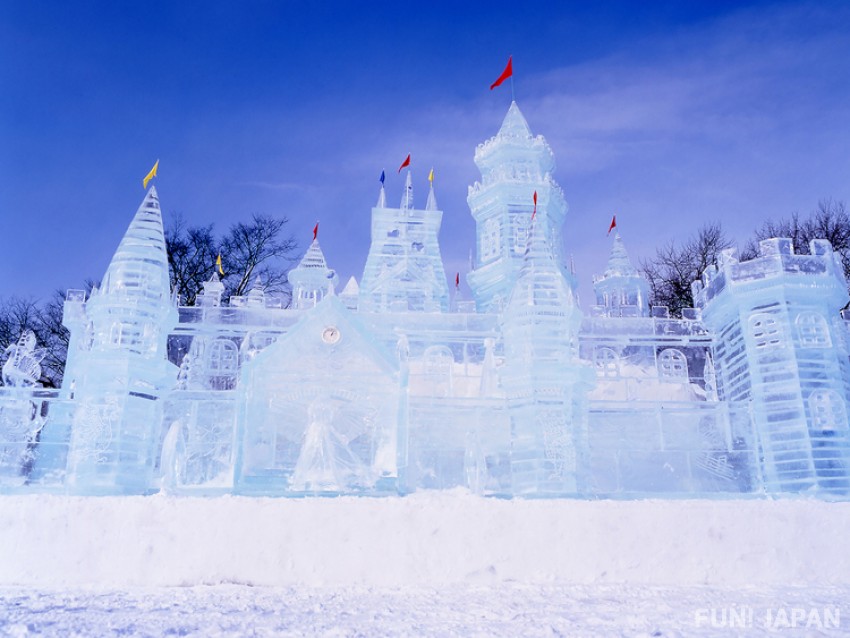 However, after March, the temperature rises sharply and the quality of the snow quality deteriorates, so if you are looking for skiing or snowboarding, you should visit Hokkaido during January or February! If you want to go sightseeing without worrying about the snow under your feet, we recommend visiting from late April onwards.

Do you really need a rental car? Motorcycle touring and train trips using free passes are also popular in Hokkaido!
When planning a trip to Hokkaido, most people tend to think that you need a rental car to tour around, but if you want to save time, we recommend using an airplane.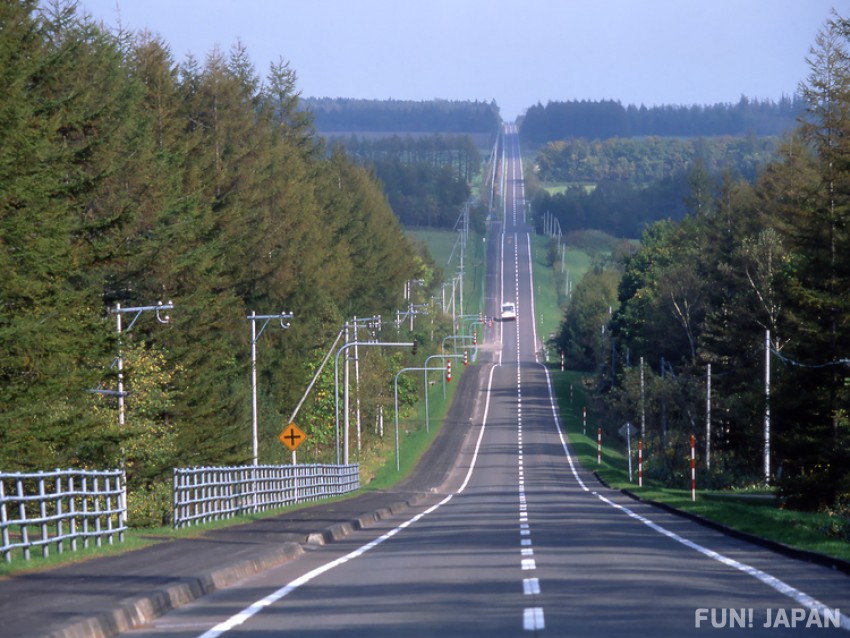 Also, for those who value great deal, you can use the Hokkaido Free Pass or free tickets jointly issued by airlines and JR, and you can travel around Hokkaido for 5,000 to 10,000 yen on a night bus.

Also, recently popular with backpackers is a tour of Hokkaido on a motorcycle. It has become a hot topic because it is easier than renting a car and you can enjoy sightseeing while feeling the wind of Hokkaido.
Let's take a closer look at each mode of transportation.
Rental car
The rent-a-car market price is around 12,000 yen to 18,000 yen for 2 days and 1 night for a 4-5 seater light car. However, this only applies to returning the car to the store where it was rented. Each car rental company divides the area differently, so even while they are in the same central Hokkaido area, the additional charge will be different for returning to different rental shop in the Sapporo area, Chitose, and Niseko, so be careful!

Plane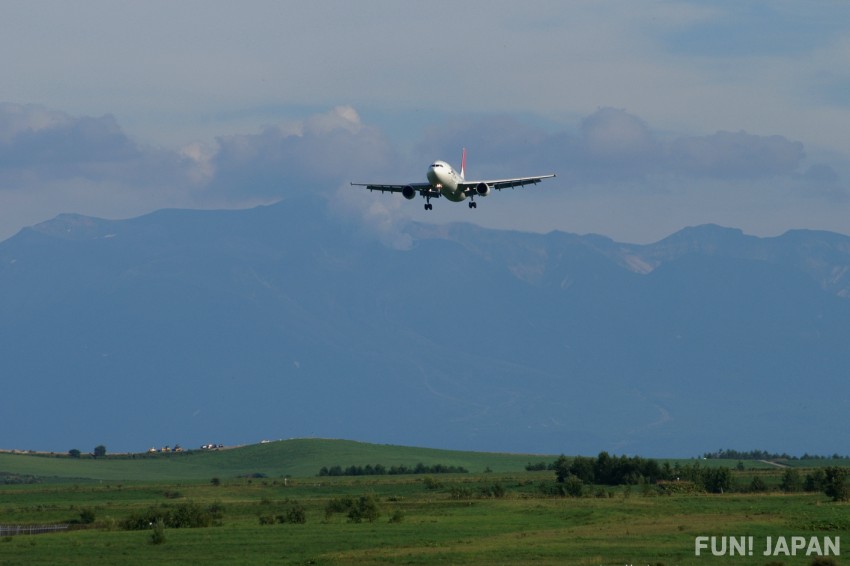 There are 14 public airports in Hokkaido, including New Chitose Airport, the gateway to Hokkaido, and airports in major cities in each area, including Hakodate, Kushiro, Wakkanai, Asahikawa, and Obihiro.

New Chitose Airport or Sapporo Okadama Airport are convenient for traveling within Hokkaido. It takes about 40 minutes from New Chitose to Hakodate, about 1 hour to Wakkanai Airport, and about 45-50 minutes to Tancho Kushiro Airport. From Sapporo Okadama Airport, you can access remote islands such as Memanbetsu, Rishiri, and Okushiri.
Hokkaido Free Pass & various passes by area
If you value good deal that save money, we also recommend a train trip using the Hokkaido Free Pass! It can be purchased at major JR Hokkaido stations, and if you use the pass, you can ride as many non-reserved seats as you want on local limited express trains and JR Hokkaido buses (excluding some routes) for 7 days. Ordinary cars reserved seats can also be used up to 6 times.

Also, when using New Chitose Airport, the "Eastern Hokkaido Free Pass" and "Northern Hokkaido Free Pass", which are sold in partnership with JR Hokkaido, Peach, AIRDO, and ANA, are convenient! The Eastern Hokkaido Free Pass allows you to travel to Sapporo, Otaru, Biei, Furano, Obihiro, Kushiro, Abashiri and Nemuro in the free area. With the Northern Hokkaido Free Pass, you can visit Sapporo, Otaru, Asahikawa, Biei, Furano, and Wakkanai from the airport.
These two types of free passes are a set of a free pass ticket and a 1,000 yen ticket for each airline, and can be purchased at reserved seat ticket vending machines and speaking ticket vending machines at New Chitose Airport Station.
Motorcycle tour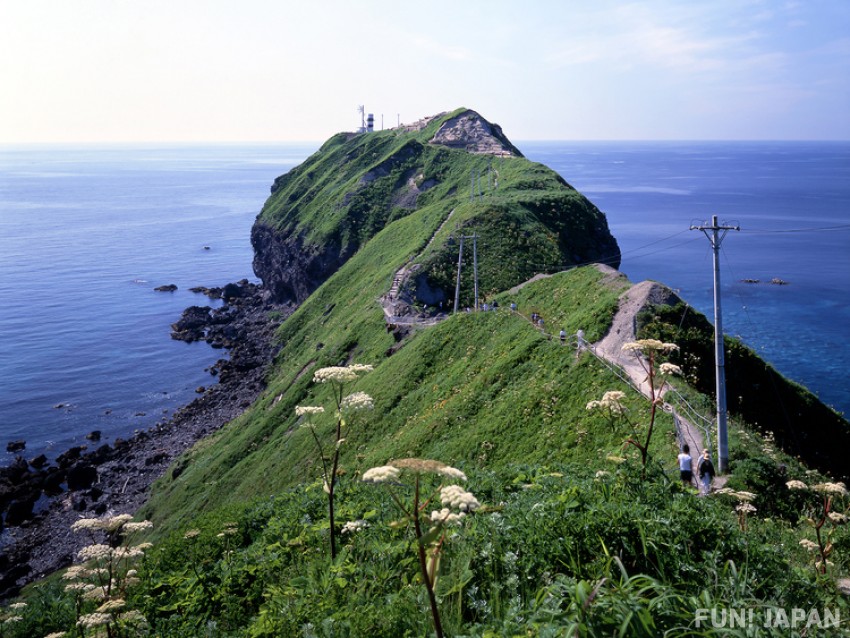 A lap around Hokkaido on a motorcycle has been gaining popularity recently. An increasing number of people are enjoying scenic touring, taking advantage of the small turns that are unique to motorcycles, such as the Ororon Line, which runs along the coast from Otaru to Wakkanai for about 380km, and Cape Kamui, where you can enjoy a spectacular view of the Sea of Japan. Also, if you stay at a campsite or rider house, you can save money!

For visitors to Japan renting a motorcycle in Japan, a minimum age of 20 is required. Passport, motorcycle driver's license valid in Japan (international driver's license based on the Geneva Convention or JAF Japanese translation, there are some cases that need a driver's license from your home country too), and credit card are required.
[Survey] Traveling to Japan
Recommend