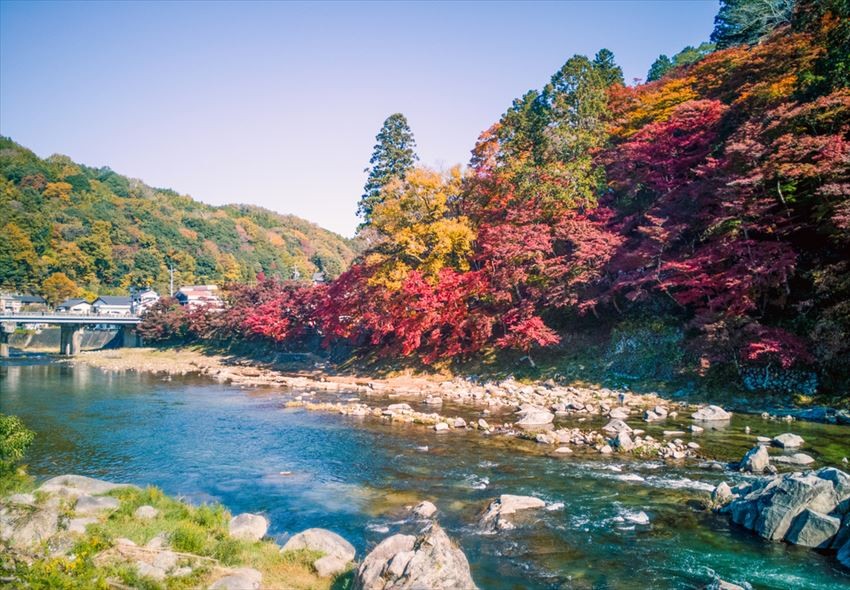 Aichi, located in Central Japan, is a prefecture that's rich with history. Unfortunately, it's rarely at the top of people's must-visit list and so, they would pass through without knowing what it truly has to offer in terms of sightseeing, food and more. So, do add Aichi to your itinerary!
Things to Know about Aichi
In Aichi, you can feel the spirit of the successive periods of Japan's past and present, and the essence of numerous brilliant figures who formed Japanese history, which led to a modern Japan being built.

The prefecture has so much to offer to visitors. On top of visiting historical sites and sinking your teeth into the delectable local cuisine, you can enjoy many beautiful natural sceneries, admire traditional crafts, relax in the hot springs, partake in outdoor activities, or even have a fun-filled day at amusement parks!
Filled with attractions that differ from those found in other prefectures, Aichi would be a great place for you and your family or friends to visit!
Fun Things to Do in Aichi!
Visit Toyota Commemorative Museum of Industry and Technology (Toyota Techno Museum)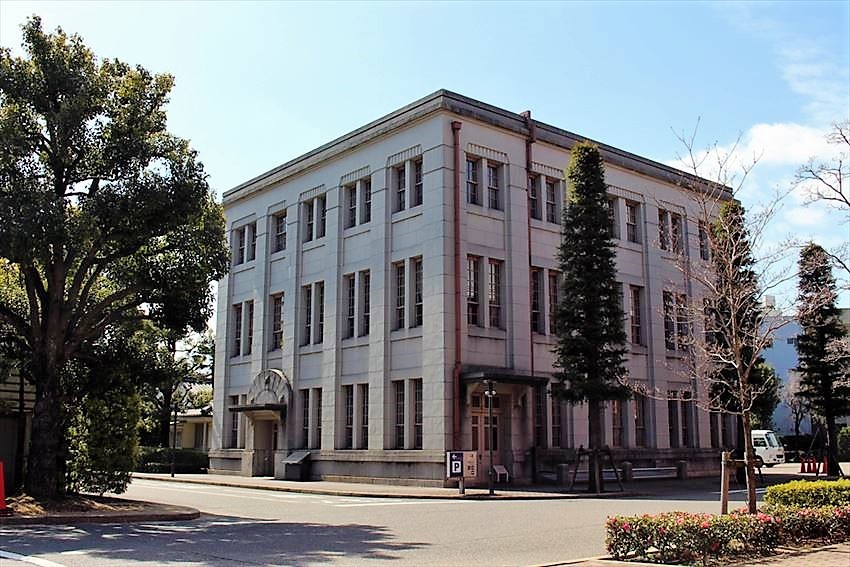 To learn more about the textile-turned-automotive industry that helped Aichi to flourish, visit the Toyota Techno Museum. It's divided into various sections and pavilions, such as the Textile Machinery Pavilion and the Automobile Pavilion.
There's Technoland, where the kids can learn about textile manufacturing and automobiles through numerous hands-on educational experiences. For adults, they get to enjoy the interactive demonstrations that will excite both engineers and laymen.
Spot information
Spot name: Toyota Commemorative Museum of Industry and Technology (Toyota Techno Museum)

Street address: 4-1-35 Noritake Shinmachi, Nishi-ku, Nagoya-shi 451-0051, Aichi

Access: About 4 minutes' walk from Sako Station

Admire the Stunning Nature in Korankei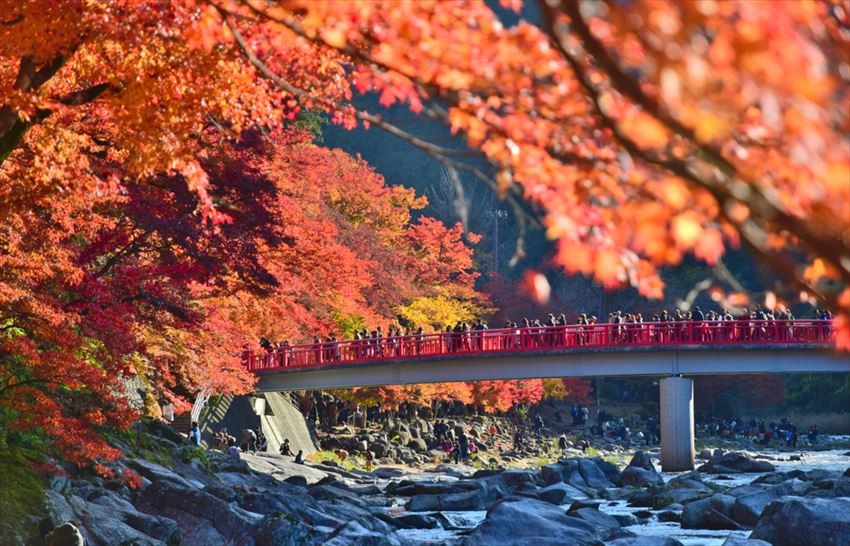 One of the most famous places for viewing autumn foliage in Aichi, Korankei is great for sightseeing all year round as well! The gorgeous katakuri flowers also bloom here from late March to early April, in a field of purple. Different events are held here from time to time, so, keep a lookout for them. 

Spot information
Spot name: Korankei

Street address: Asuke-cho, Toyota-shi 444-2424, Aichi

Access: From Toyota-shi, take the Meitetsu Bus to Korankei (40-minute bus ride)

Stroll Along Pottery Footpath in Tokoname City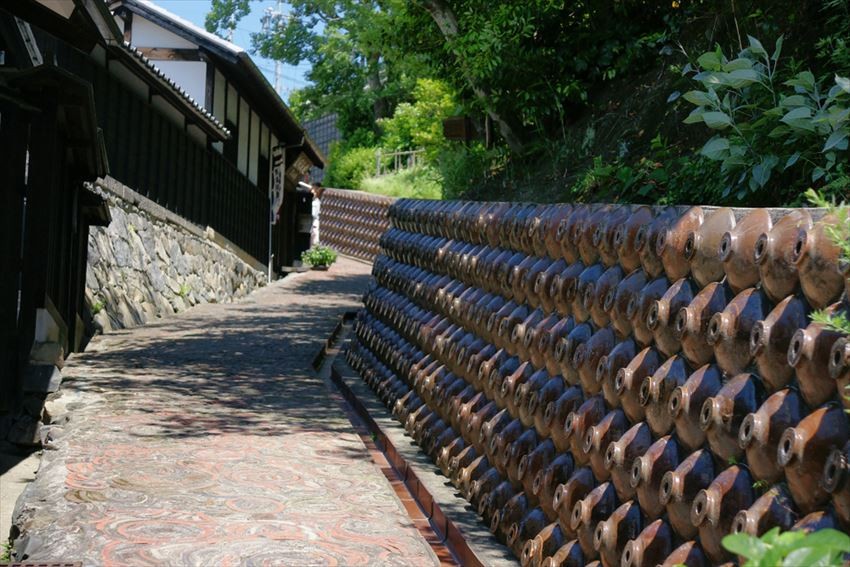 Tokoname is well-known as a pottery town. Have a stroll along Pottery Path where the short steep tiled pathway is lined with walls of ceramic pipes and bottles. Look into going to Maneki-Neko Street if you're a big fan of cats; it features loads of the beckoning cat figures. Then, maybe get some souvenirs at the pottery galleries, and refreshments at one of the cafes.

Spot information
Spot name: Pottery Footpath Tokoname

Street address: 3-8 Tokoname City Ceramic Hall, Sakaemachi, Tokoname-shi 479-0836, Aichi

Access: About 18 minutes' walk from Tokoname Station

Travel Back in Time at Inuyama Castle Town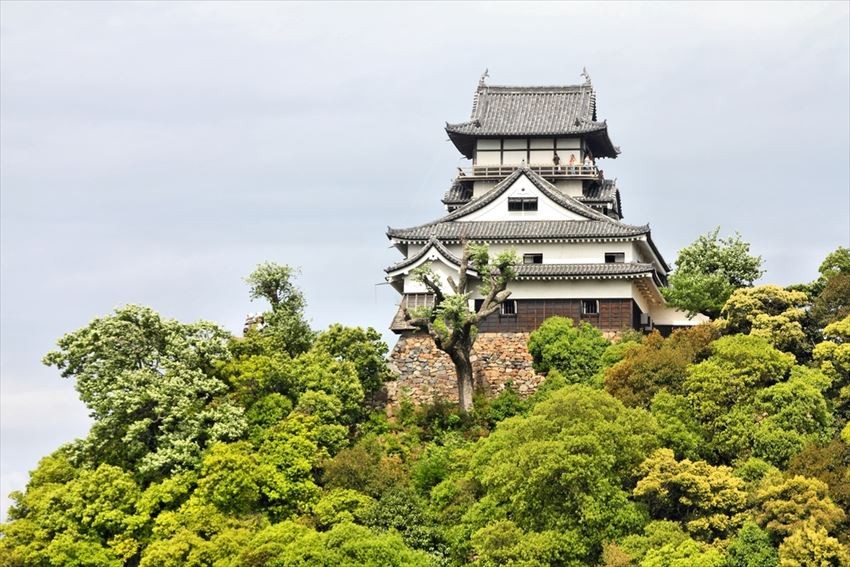 Considered as a National Treasure, Inuyama Castle Town is the place to go if you're interested in Samurai culture and would like to experience 'old Japan'. Step back in time as you walk along the streets that are lined with many traditional old townhouses and mansions.
Spot information
Spot name: Inuyama Castle Town

Street address: 12, Kitakoken, Oaza Inuyama, Inuyama-shi 484-0081, Aichi

Access: About 16 minutes' walk from Inuyama Station

Restaurants and Food You Should Check Out in Aichi
Misonikomi-Udon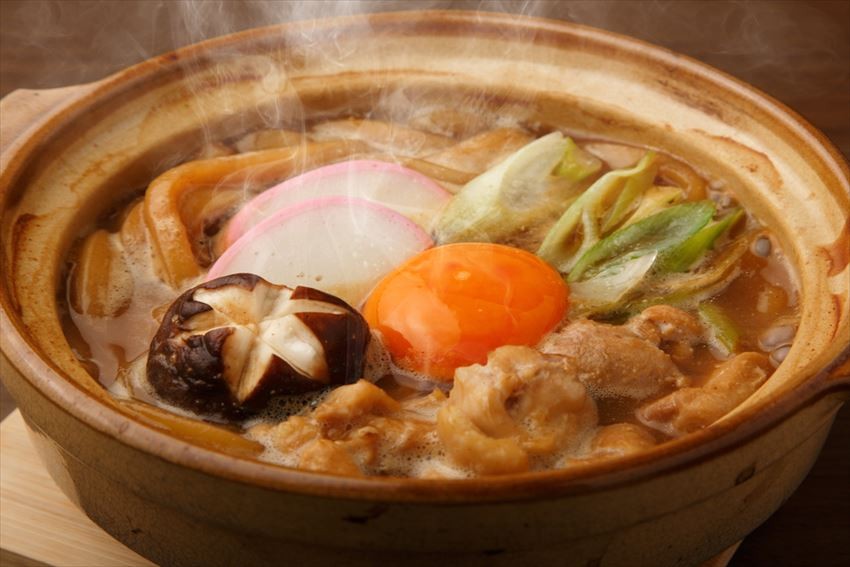 The thick noodles are prepared with red miso as its soup base. As it's served really hot in a ceramic pot, it's brilliant for keeping you warm during the winter. Do go to Yamamotoya to taste the delicious noodle dish as they were the ones to create the recipe.
Spot information
Spot name: Yamamotoya

Address: 3-12-19 Sakae, Naka-ku, Nagoya-shi 460-0008, Aichi

Access: About 8 minutes' walk from Sakae Station

Miya-Kishimen
The flat noodles can only be found in Aichi, and its soup smells absolutely delectable. Make sure to eat it at Miya Kishimen Jingu, which is just next to Atsuta Jingu Shrine.
Spot information
Spot name: Miya Kishimen Jingu

Street address: 1-1-1 Shrine, Atsuta-ku, Nagoya-shi 456-8585, Aichi

Access: About 5 minutes' walk from Jingu-Mae Station

Recommended Hotels for You to Stay at in Aichi
Hotel Arc Riche Toyohashi
Arc Riche is a stylish and modern hotel that offers warm and friendly hospitality. Their guestrooms are spacious, and the on-site restaurant presents a lovely view of the cityscape. On top of having a fitness centre, there's also a library, art museum, and a bar and lounge space where you can enjoy free drinks.
Spot information
Spot name: Hotel Arc Riche Toyohashi

Street address: 1-55 Ekimae Odori, Toyohashi-shi 440-0888, Aichi

Access: About 4 minutes' walk from Toyohashi Station

Red Planet Nishiki Nagoya
Red Planet Nishiki is a non-smoking hotel that has fun interior design. Their functional guestrooms are fitted with quality custom-made beds. The room rates are inexpensive at just ¥4,910 per night, which is good value.
Spot information
Spot name: Red Planet Nishiki Nagoya

Street address: 3-1-22 Nishiki, Naka-ku, Nagoya-shi 460-0003, Aichi

Access: About 5 minutes' walk from Marunouchi Station

[Survey] Traveling to Japan
Recommend