Best Things to do in Sapporo, Hokkaido! Recommended sightseeing and shopping spots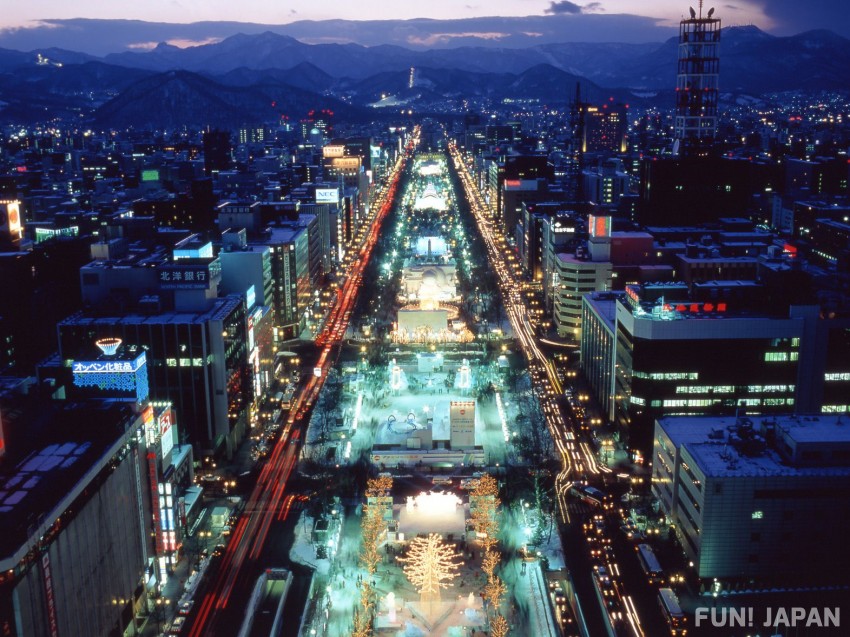 Thanks to its beautiful nature and rich ingredients, Hokkaido, the northernmost part of Japan, is a tourist destination full of charms throughout the year. Sapporo, in particular, is known as a great base for Hokkaido trips, as it is close to New Chitose Airport and has good access to Furano and Niseko. Wondering where to go for your next Sapporo-based trip? Here are some recommended sightseeing and shopping spots to visit!

What is Sapporo famous for? These are the best sightseeing spots and gourmet foods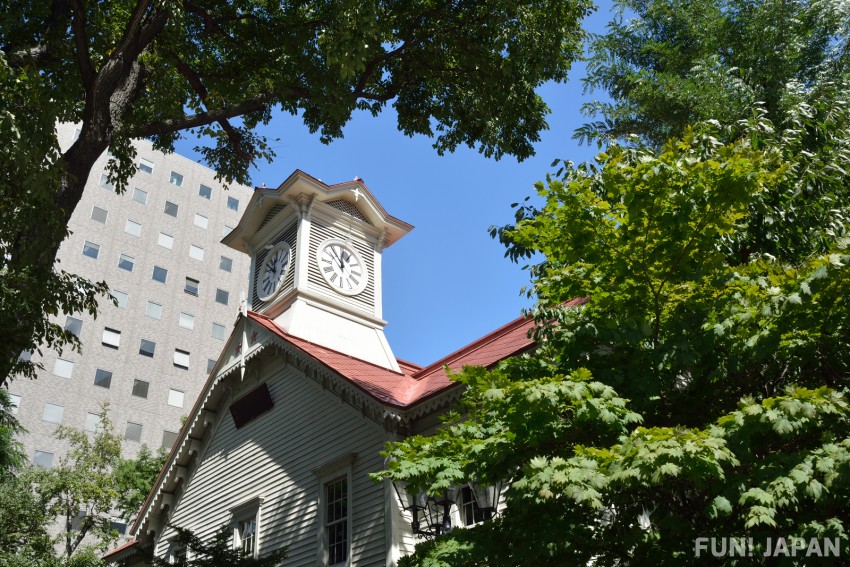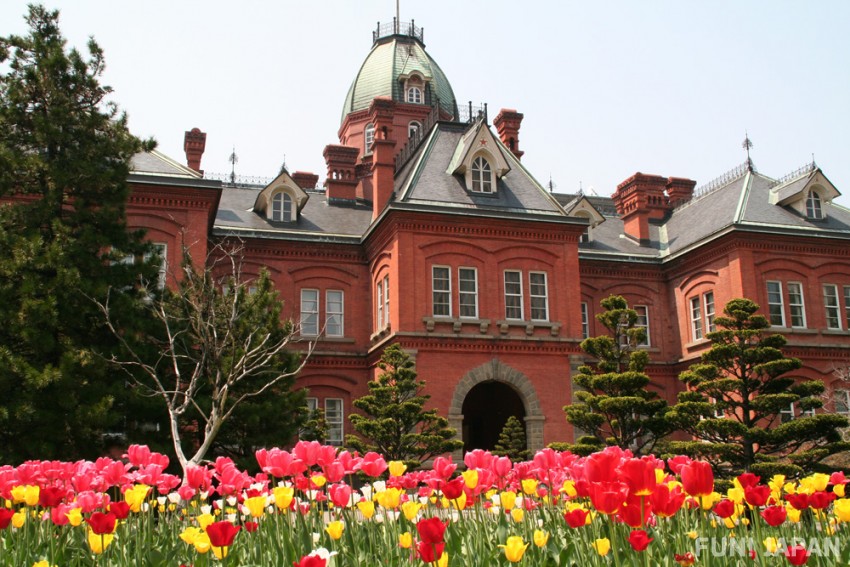 Just a mere 40-minute train ride from New Chitose Airport by JR Rapid Airport, Sapporo is the capital of Hokkaido and the largest business district in north Japan. Buildings boasting over a 100 years of history, such as the Sapporo Clock Tower and the Former Hokkaido Government Office Building (Red Brick Office), are popular photo spots within walking distance from Sapporo Station.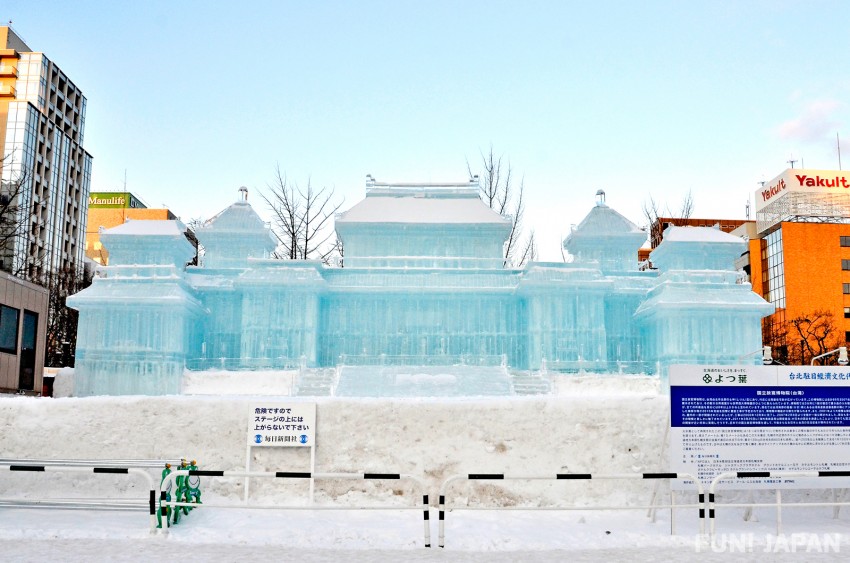 Every year in early February, the Sapporo Snow Festival is held at Odori Park in the center of the city. In 2022, the festival was held online due to the infection prevention measures, but it is expected to be held as a real event at the venue again in 2023. Huge snow sculptures and ice objects will be lined up, wrapping the whole area in a romantic atmosphere.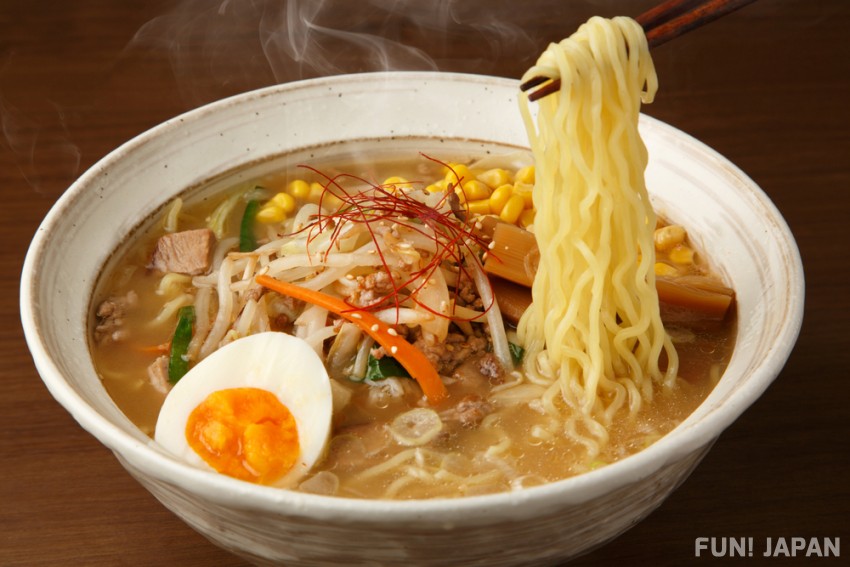 When it comes to gourmet food in Sapporo, classics including sushi made with fresh seafood caught in Hokkaido, miso-based Sapporo ramen topped with corn, and Genghis Khan (lamb and vegetables grilled on an iron plate) are not to be missed. Especially the area nearby Odori Park is crowded with big-name restaurants, so let's look for restaurants while strolling around.
Where to buy souvenirs in Hokkaido?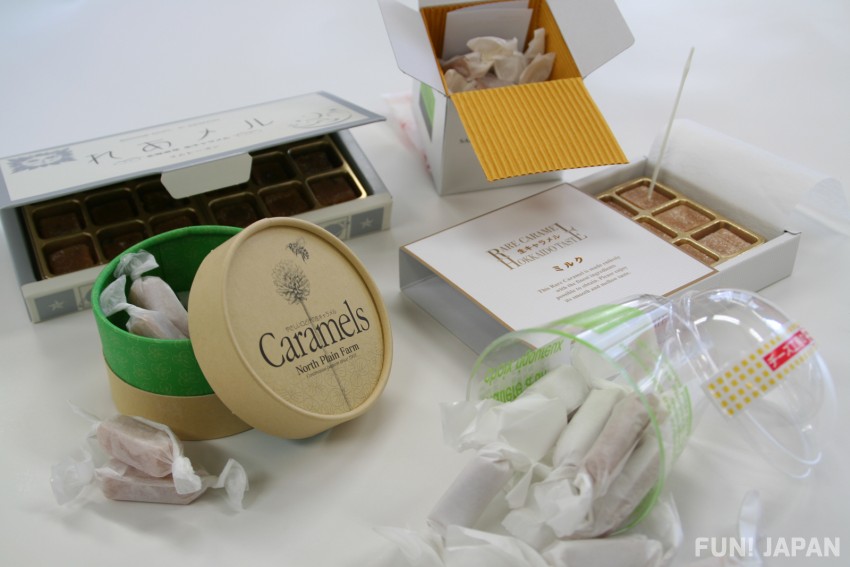 Surrounded by the sea and mountains, Hokkaido is blessed with a pleasant climate and offers numerous souvenirs where you can feel the freshness and flavor of the ingredients. Snacks made with local special products such as potatoes and corn, sweets such as chocolate and caramel, and wine are especially popular. There is no loss if you buy them in bulk!

If you're looking for souvenirs, the best places to shop are those that are tax-free and foreign-tourist friendly. Let's take a look at the two stores that we have selected.
If you want to fully enjoy Hokkaido souvenirs and gourmet food, go to "AEON HOKKAIDO"!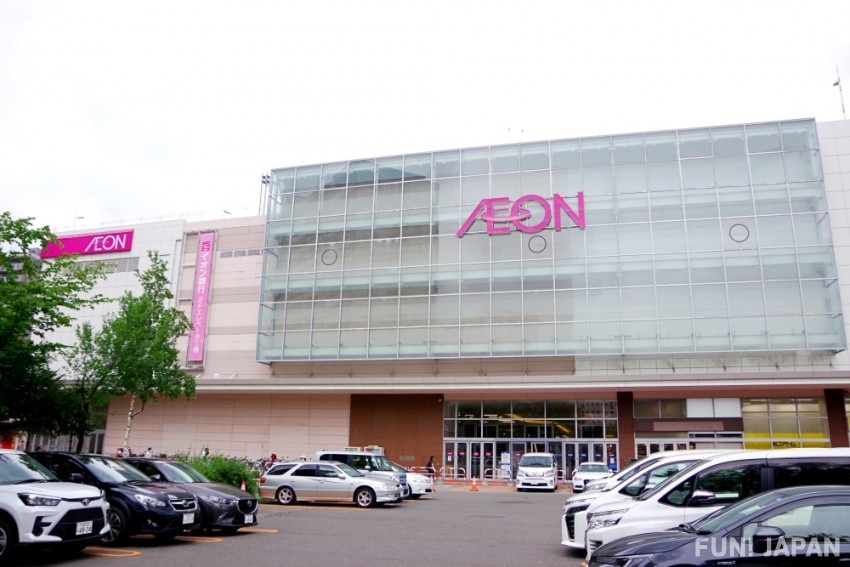 AEON HOKKAIDO is a supermarket chain that has 167 stores in Hokkaido (as of April 2022) and is loved by Hokkaidoers. The nearest store from Sapporo Station is the AEON SAPPORO SOEN store, just one stop from Sapporo Station by JR.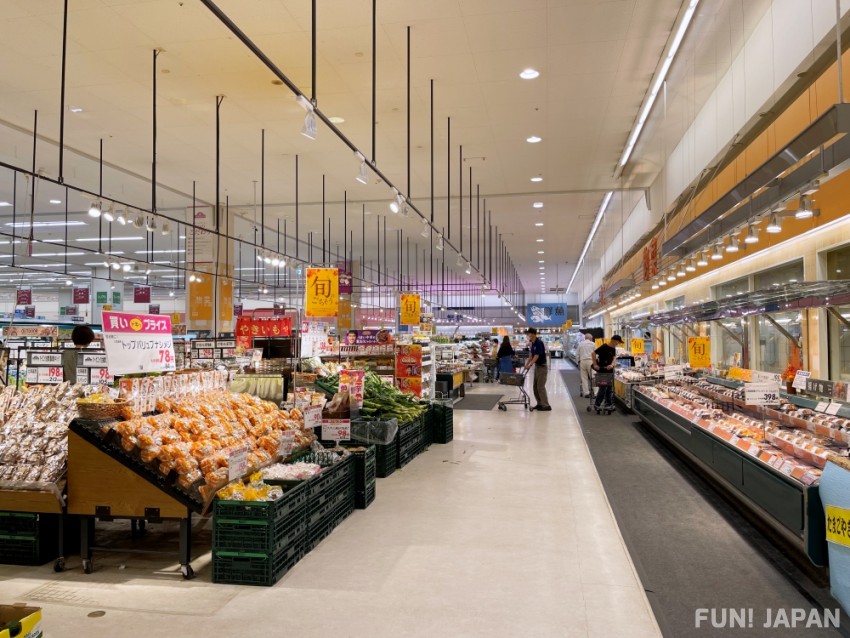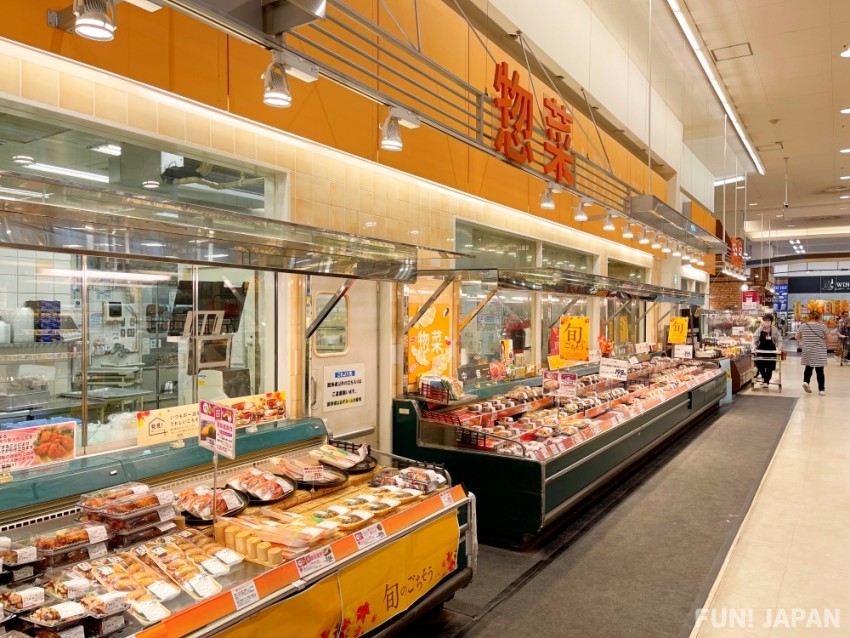 The store has the most extensive grocery corner in Hokkaido, with a wide variety of obento lunch boxes and side dishes.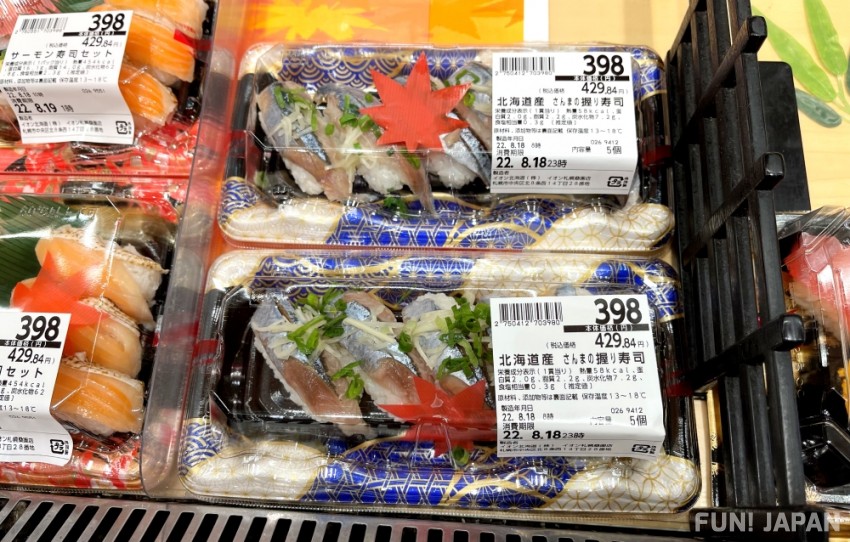 One of the highlights is the gourmet foods made with ingredients from Hokkaido. There are plenty of local delicacies (subject to change depending on the season and time of day) such as pufferfish and saury nigiri sushi, and Muroran's specialty yakitori-don (pork rice bowl). Most of them can be purchased for around 500 yen. If local restaurants are too pricey for you, AEON would be a great alternative to enjoy the taste of Hokkaido to your heart's content.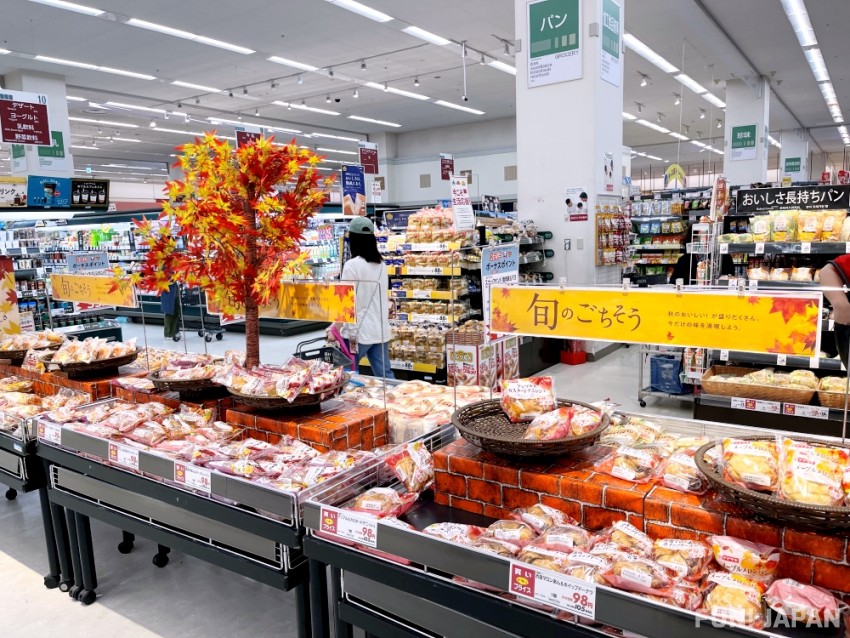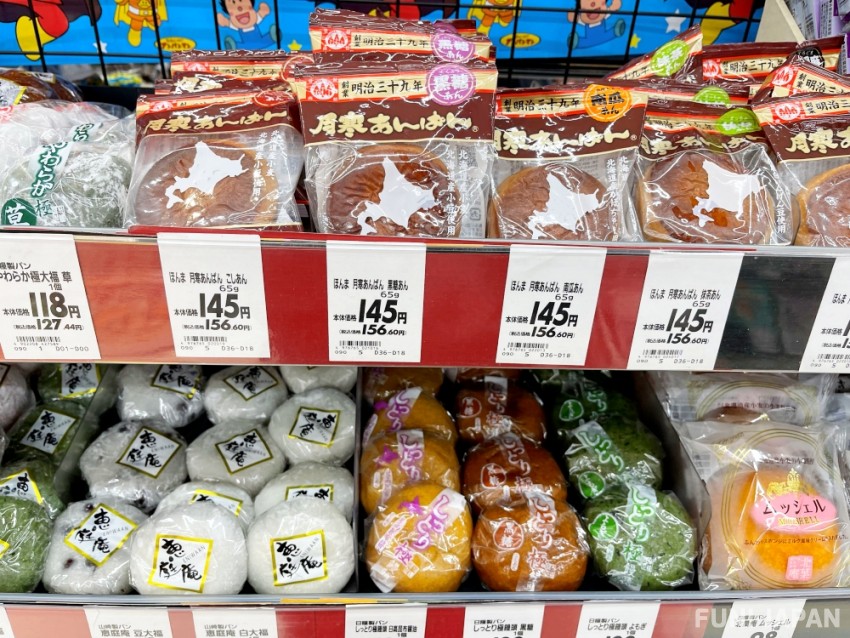 The first floor food section is open from 8:00AM to 11:00PM, making it an ideal place to stop by early in the morning or late at night, even when you're going out for sightseeing. There are many types of bread, sweets, and cup noodles from local manufacturers, perfect for when you are hungry.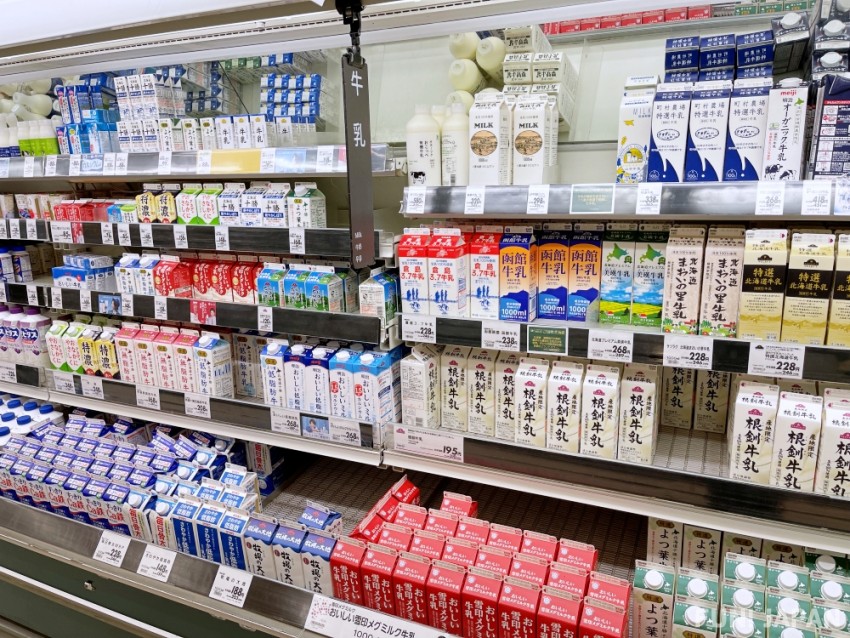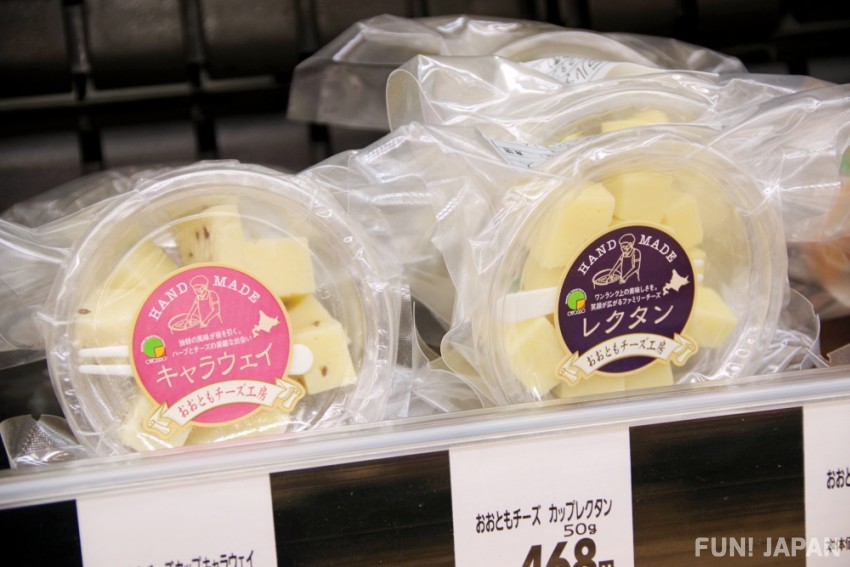 There is also a wide variety of Hokkaido gourmet foods such as milk, cheese, yogurt, and wagashi (Japanese sweets). All the groceries that locals buy on a daily basis are attractive. Why not savoring the ones that you are interested in?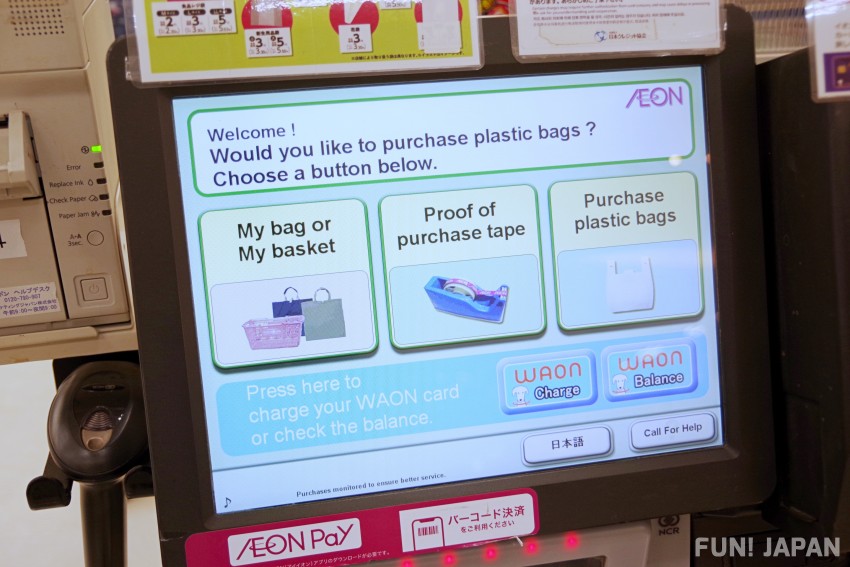 English is available at the self-checkout, so don't worry if you have no confidence in your Japanese. By the way, there is the Hokkaido University near the AEON SAPPORO SOEN store. That's why many staff are accustomed to dealing with international students, not to mention overseas travelers.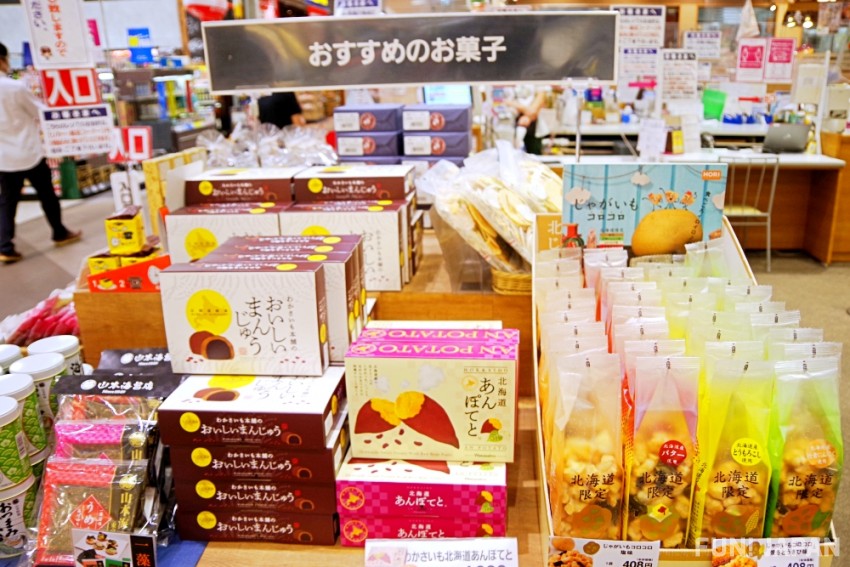 AEON is perfect not only for stocking food and sweets during your stay, but also for buying souvenirs. Food, clothing, home appliances, or even food products handled in AEON are all eligible for tax exemption. Ask the service counter staff for tax exemption, they will then guide you through the process smoothly according to a guide in either English, traditional Chinese, Korean, Thai, or Vietnamese.

AEON SAPPORO SOEN
Address: 14-28 Kita 8-jo Nishi, Chuo-ku, Sapporo City, Hokkaido
Access: Immediately after getting off at JR Soen Station
Business hours: 1st floor food section 8:00-23:00 / Other sales sections 9:00-22:00
*Some sections have different business hours
JCB card accepted
If you want to shop the best deals, go to "CHITOSE OUTLET MALL Rera"!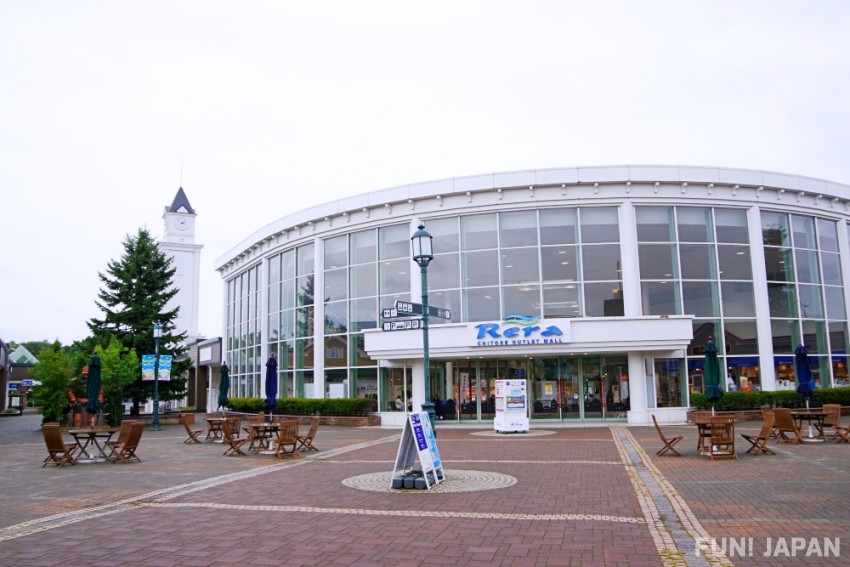 An outlet mall housing 66 stores where you can buy branded goods at great prices. What's more, CHITOSE OUTLET MALL Rera can be reached in a mere 3 minutes by JR train from New Chitose Airport. There is also a dog run and a nursery school for locals to chill out.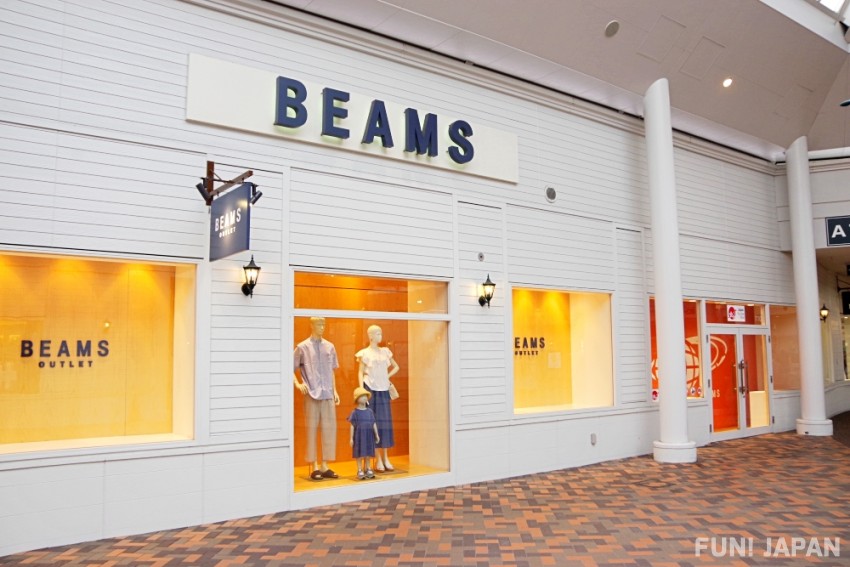 CHITOSE OUTLET MALL Rera appeals to tourists with popular brand products at outlet prices.

You can purchase items from popular brands; apart from Champion and NORTHERN PACIFIC by THE NORTH FACE, there are also BEAMS, ABC-MART, and even Hakuhinkan TOY PARK. All purchasable at a discount of 30% or more, and most stores are tax-free.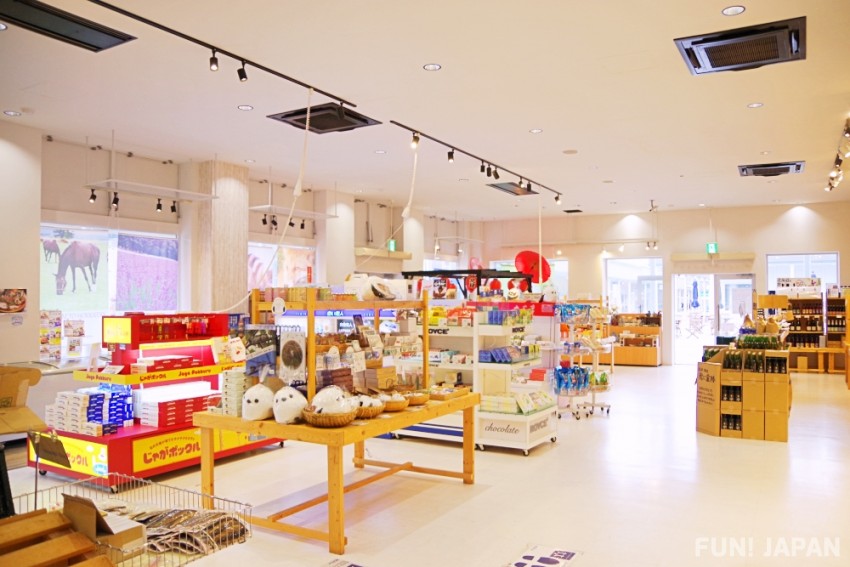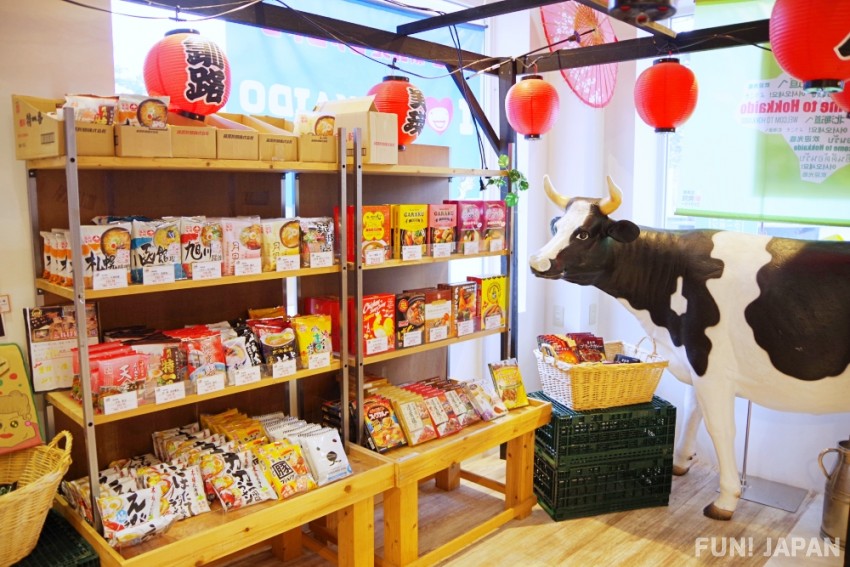 If you want to buy Hokkaido souvenirs, Hokkaido Shinhakken Factory (北海道新発見ファクトリー) is the place. In addition to sweets such as Shiroi Koibito and ROYCE', there are also foods such as curry, ramen, and liquors. Thanks to this one-stop shop offering all kinds of popular Hokkaido foods, you will not have to visit various stores anymore when buying souvenirs at airports and train stations. Highly recommended for those who do not have much time before leaving Japan!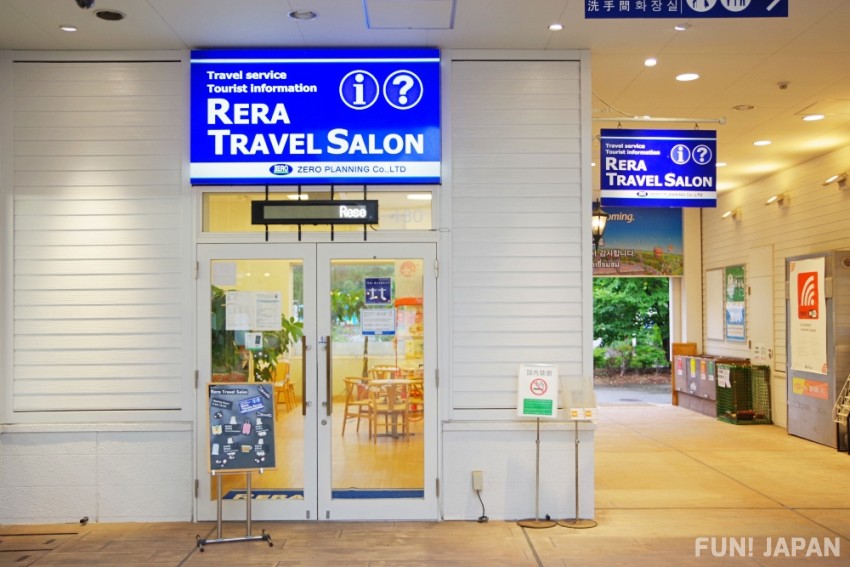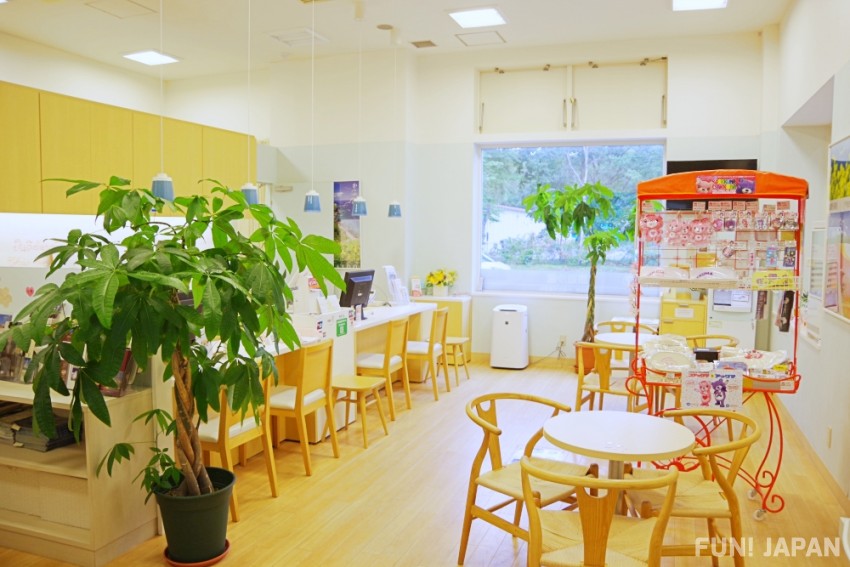 Another feature of CHITOSE OUTLET MALL Rera is that there are many facilities that will please its foreign guests. At the tourist information center RERA TRAVEL SALON, staff who can speak either English, Chinese, or Korean are always on hand to help with reservations for hotels and restaurants, as well as information on nearby sightseeing spots.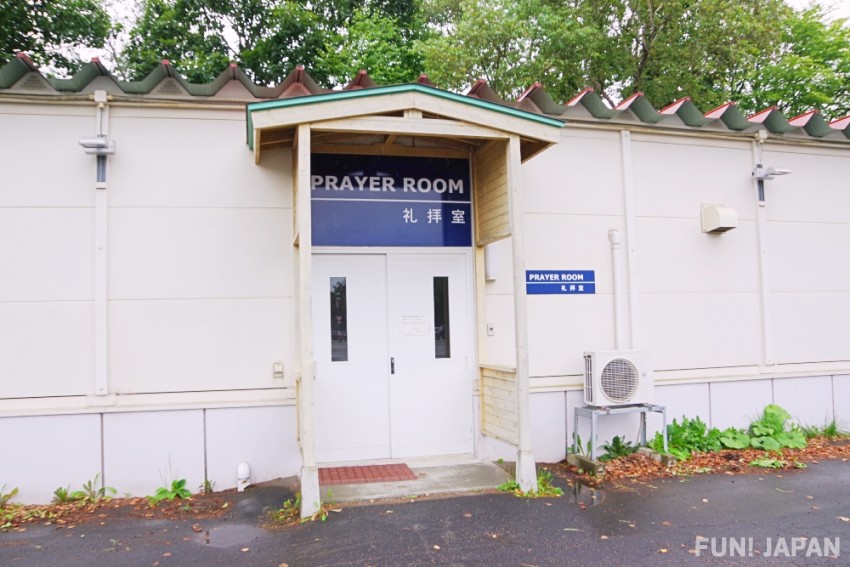 The prayer room is attached to the parking lot and can be used by anyone without requiring permission. There is a simple water supply in the worship facility, so there is no need to leave the prayer room for restrooms.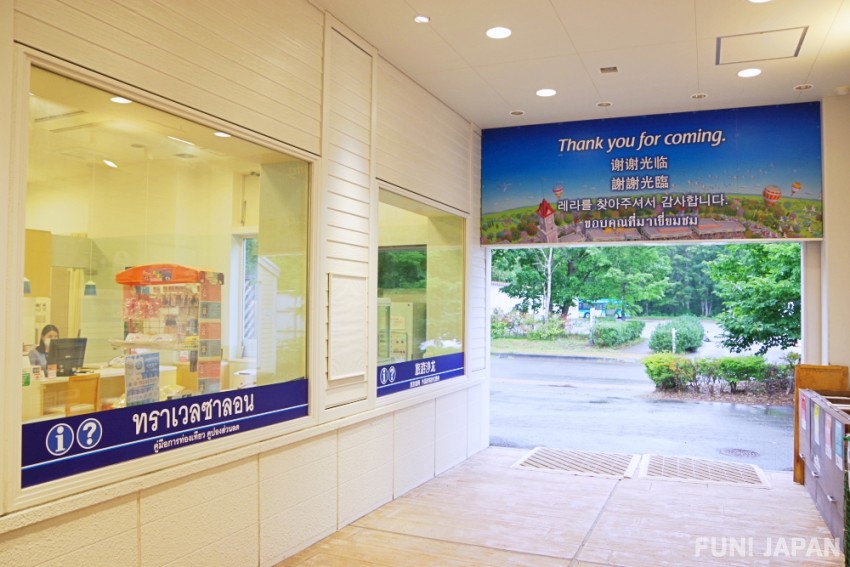 It only takes a few 3 minutes by JR from New Chitose Airport to CHITOSE OUTLET MALL Rera. Why don't you stop by this shopping mecca on the day of your arrival or before you leave Japan?
CHITOSE OUTLET MALL Rera
Address: 1-2-1 Kashiwadaiminami, Chitose City, Hokkaido
Access: 3 minutes walk from JR Minami Chitose Station
Hours: 10:00-19:00
*Some restaurants open from 11:00
JCB card accepted
[Survey] Traveling to Japan
Recommend