Ehime's Imabari City: Cycling, Sightseeing and Speciality Dishes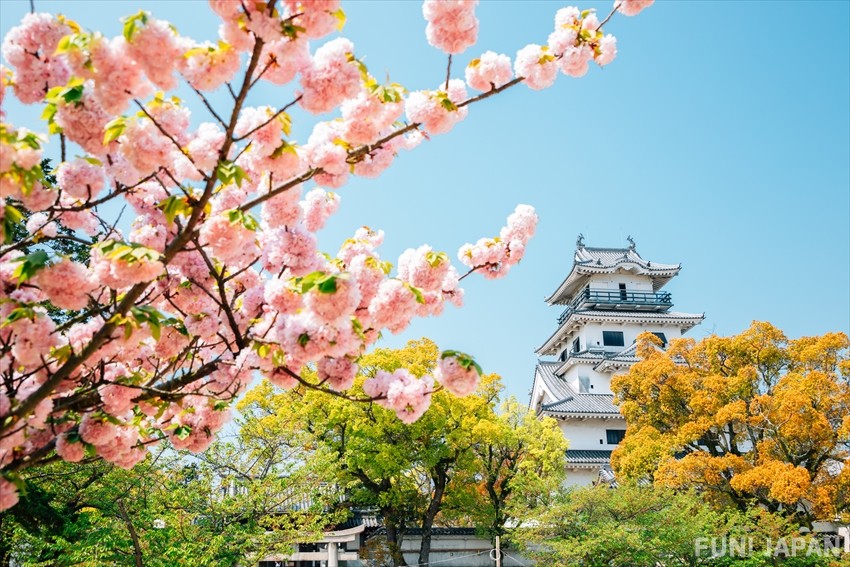 Imabari City is a thriving city along the Shimanami Kaido cycling route. Stretched across the Shikoku mainland as well as a handful of smaller islands, the city has everything from architecture museums to castles with tidal moats, with delicious local delicacies to enjoy in-between.

Where is Imabari City?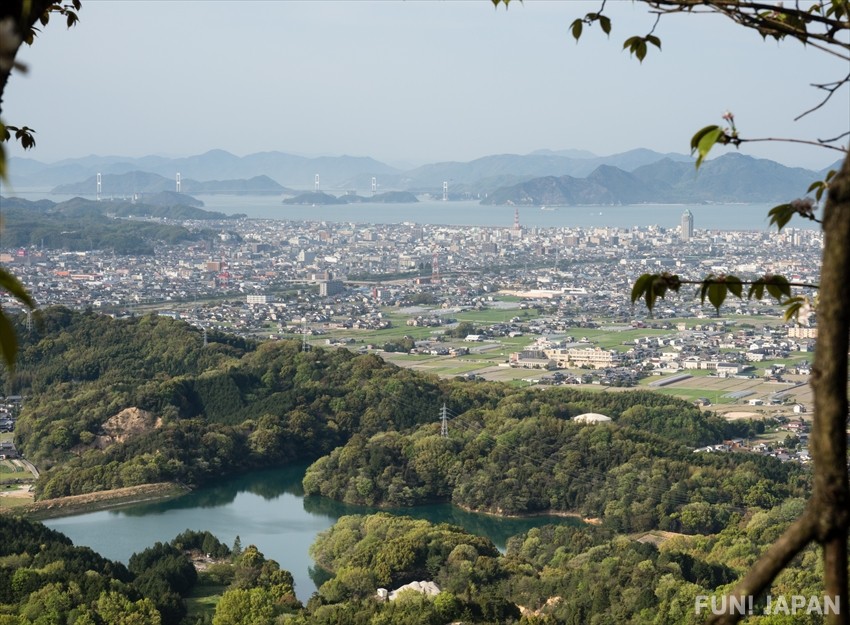 Imabari City is Ehime prefecture's second-largest city and is located on the north-western tip of the island of Shikoku. Over recent years, a number of surrounding villages have been merged with Imabari, meaning it now covers some of the neighboring islands. The area has always been a significant point in the strategic control of the Seto inland sea, and has seen Japanese pirates, countless battles and has a long tradition of shipbuilding.
Shikoku is one of Japan's largest islands and is found to the southwest of the main island of Honshu. It is connected by bridges and has a series of small islands dotted around its shores.
What to See in Imabari City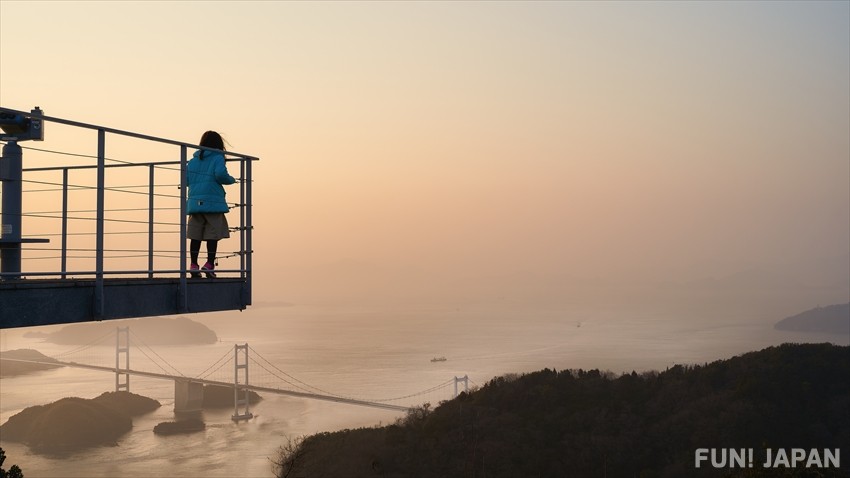 Imabari has a fantastically rich history with sea battles, cotton industries and religious sites, as well as being part of the Shimanami Kaido cycling route. There are a wide variety of museums, historic sites and gourmet treats to enjoy.
Imabari Castle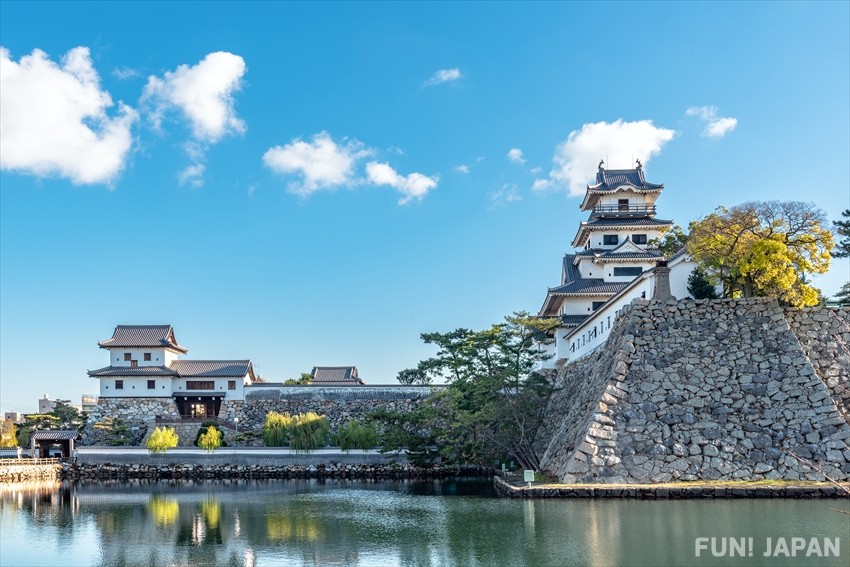 A flatland castle with an unusual sea-filled moat, Imabari Castle was one of the three so-called sea-castles of Shikoku. The water is fed through from the local port, meaning water levels in the 60m-wide moat rise and fall with the tides - visitors can even spot fish swimming in the water. The castle was built by daimyo Todo Takatora to replace Kokubuyama castle on Mt. Karako and was passed on to later rulers. While the Meiji government sold the land to a shrine and destroyed many of the original buildings, a replica castle structure was built in 1980. The walls and moat are unchanged since the Edo period, with a museum and art gallery located in the castle turret buildings.
Spot Information
Name: Imabari Castle
Address: 3-1-3 Toricho, Imabari, Ehime
Location: The castle is located in the northeast of the city, close to Imabari Port.
Access: The castle is a 25-minute walk from Imabari Station, with some available.
Hours: 09:00 - 17:00
Kurushima Strait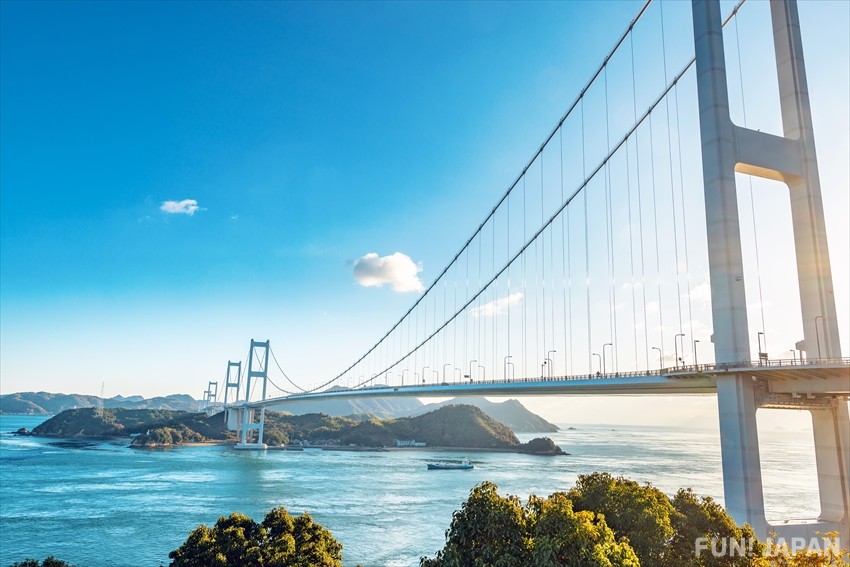 One of the most challenging straits in the region, the Kurushima Strait is crossed by the world's first triple suspension bridge - the Kurushima Kaikyo Bridge. The strait has rapids and whirlpools, making it a dramatic body of water to see and difficult to sail through without good knowledge due to the movement of water as tides change. The whirlpools appear most often in spring, often reaching 10m in diameter and connected to the Gods according to local legends. There is a dedicated observatory on the Shikoku Mainland, at the start of the Kurushima Kaikyo Bridge.
Spot Information
Name: Kurushima Strait Observatory (来島海峡展望館)
Address: 2-5-2 Kouracho, Imabari, Ehime
Location: The observatory is close to the entrance of the Kurushima Kaikyo Bridge and the Sunrise Itoyama cycling center.
Access: The observatory is connected to the cycling route and can be easily accessed by bike or car.
Hours: 09:00 - 18:00
Kirosan Observatory Park
A stunning park with beautiful views across the straight, Kirosan Park is an ideal stop-off whether you're cycling or driving. The views of the Kurushima Kaiyo Bridge and Kurushima Strait are some of the most impressive in Ehime.
Spot Information
Name: Kirosan Observatory Park (亀老山展望公園)
Address: 487-4 Yoshiumicho Minamiura, Imabari, Ehime
Location: The park is located on the southern corner of Oshima Island, almost directly across from Imabari Castle on the mainland.
Access: The park can be reached by bike as part of the cycle route or by car, close to the Oshima-Minami IC on route E76.
Towel Museum of Art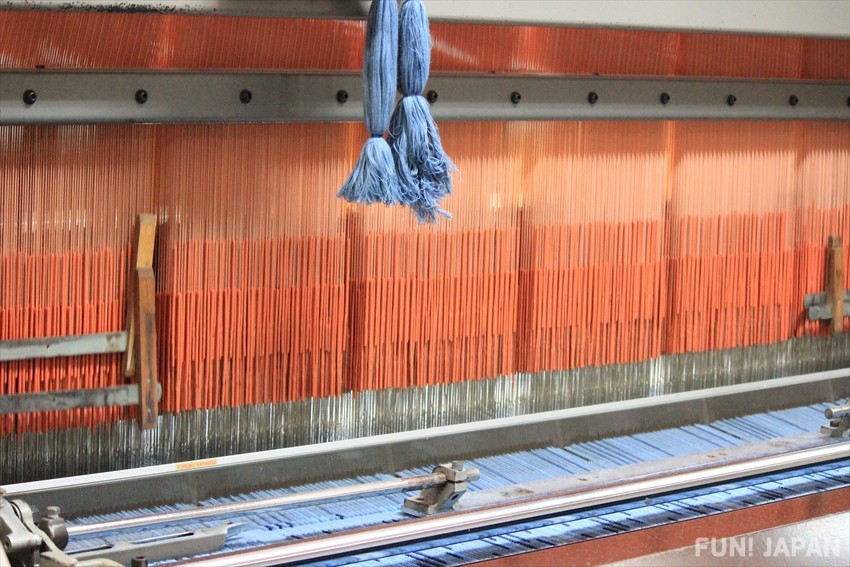 As the world's first towel museum, this is one of Imabari's more unusual sightseeing spots. The area has a significant cotton processing industry, and 60% of Japan's towels are produced in the region. The museum has displays on the entire process, as well as showing the traditional towel-making craft and hosting special exhibitions. In Japan, small smooth towels called tenugui are used for many different purposes and are often carried due to hot weather or for sports. The towels are a very popular souvenir, often decorated with local designs, a historic landmark or popular celebrity or idol's image. More than usual, Ehime sites will have high-quality tenugui and towels available for surprisingly affordable prices. The museum also has a garden and cafe, with light meals and afternoon teas served in pretty and relaxing surroundings.
Spot Information
Name: Towel Museum of Art (タオル美術館)
Address: ko-2930 Asakurakami, Imabari, Ehime
Location: The museum is on the main island, just south of Imabari City.
Access: The museum is a 7-minute drive or a 25-minute cycle from Iyo-Miyoshi Station on the JR Yosan Line.
Hours: 09:00 - 18:00
Entry: Adults 800 yen, Students (13-17) 600 yen, Children (under 12) 400 yen, Senior Citizens (over 65) 500 yen, People with Disability 400 yen
Toyo Ito Museum of Architecture
The Toyo Ito Museum of Architecture is a small but stunning museum perched on the coast of Omishima Island. Designed by Ito after he fell in love with the island, the museum's unusual Steel Hut and Silver Hut combine to form the museum, designed around the incredible sea views. The museum follows his life, history of design and includes sculptures in the outdoor areas. Surrounded by mikan trees, it's a heavenly spot to relax, especially after the uphill spoiler.
Spot Information
Name: Toyo Ito Museum of Architecture (今治市伊東豊雄建築ミュージアム)
Address: 2418 Omishimacho Urado, Imabari, Ehime
Location: The museum is located on the south-western tip of Omishima Island, looking out across to Osakikamijima Island.
Access: The museum can be reached by bike or car and is closest to Munakata port. There is also a bus from Matsubara or Imabari to Miyaura Harbour, with the museum a 3-minute walk from Tokoro Museum Bus Stop.
Hours: 09:00 - 17:00 (closed on Mondays)
Entry: 840 yen (adults), 420 yen (students), free for those under 18.
Imabari City and the Shimamami Kaido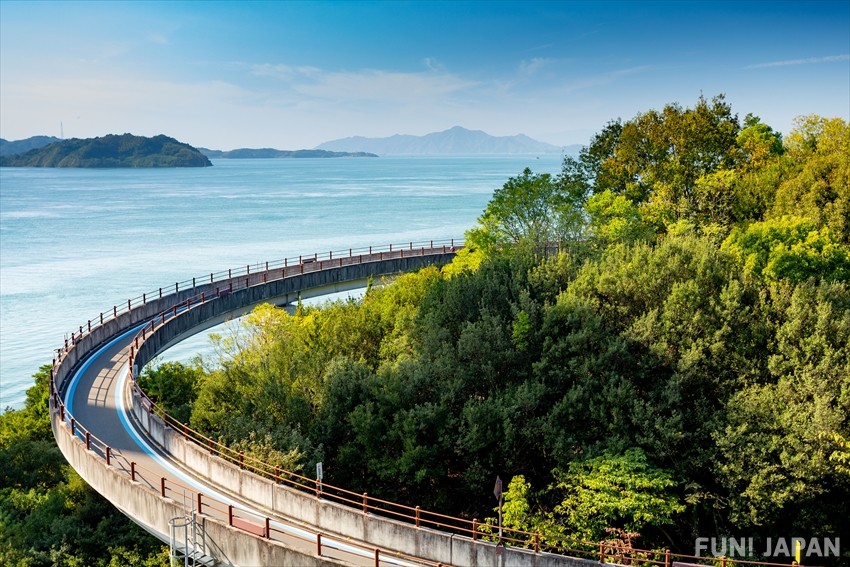 The city is part of the 60km cycle route that connects Shikoku to Honshu, crossing through Imabari and its islands. The route runs between Onomichi City in Hiroshima prefecture and Imabari in Ehime. The route uses dedicated cycle paths, roads, bridges and ferries and is one of the most popular cycling routes in Japan, if not the most. Visitors to Imabari can rent bikes and complete sections of the course if not able to complete the entire thing. It is also possible to drive the route, using slightly alternative sections.
Imabari City and the Shikoku Pilgrimage
Imabari city is home to six of the 88 temples on the famous Shikoku pilgrimage. Called the Shikoku Junrei in Japanese, the trail of temples covers the island of Shikoku, with each temple associated with leading Buddhist monk Kukai.
The temples are:
54: Enmeiji
55: Nankoji
56: Taisanji
57: Eifukuji
58: Senyuji
59: Kokoubunji
What to Eat in Imabari City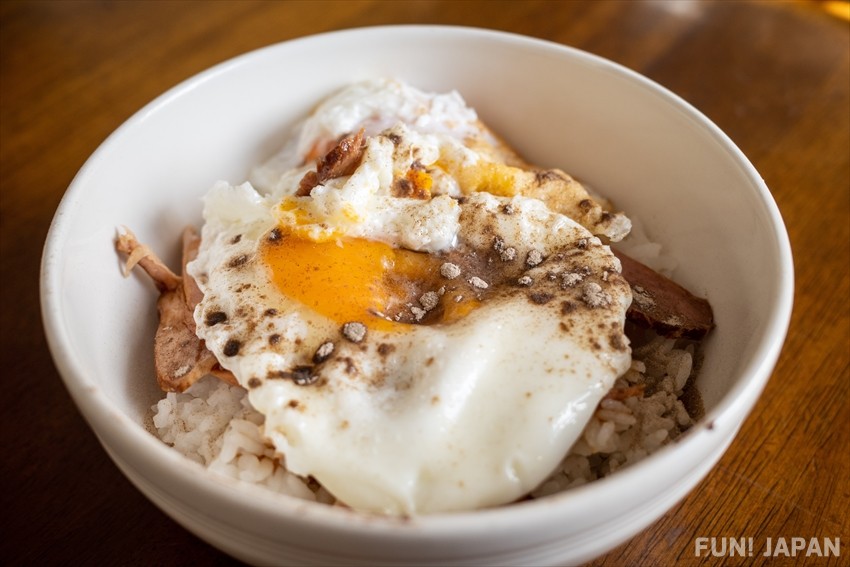 Imabari has plenty of delicious specialties including the famous mikan of Ehime, which can be enjoyed fresh or as desserts, with options to pick them at local farms. For something more substantial, Yakibuta Tamago rice is a hearty and delicious meal consisting of a rice bowl topped with roast pork, fried eggs and a special sweet sauce. A dish with Chinese origin, it was served to staff but has now become a favorite all-round. A key part of the dish's popularity is the speed at which it can be prepared and served, with the resident diners of Imabari known to be impatient. This trait is also reflected in their love of yakitori, which is cooked in a unique way with a lid placed on top of the griddle to cook the chicken skewers faster. A less meaty option is Igisu tofu - a dish made with local seaweed (igisu) and fresh tofu and served in summer.
How to Get to Imabari City
Imabari City is a bus or train ride away from Matsuyama airport, with daily domestic flights from across Japan. From Osaka, flights take 50-minutes and are operated by ANA and JAL, although there are no direct flights from Hiroshima.
From Shin-Osaka, visitors can catch the bullet train to Okayama and then the Limited Express Shiozake Service to Imabari, with the journey taking three hours and costing just under 10,000 yen for unreserved seating. Highway buses are also an option, with services running overnight, taking six and a half hours and costing between 4,000 and 7,000 yen depending on the day and season.
From Hiroshima, the train route would be identical, with visitors catching the bullet train at Hiroshima, saving approximately five minutes and a few hundred yen compared to the journey from Osaka. There are also higway buses running between Hiroshima and Imabari via Shimanami Kaido, taking about three hours and costing between 2,600 and 3,800 yen depending on the day and season.
[Survey] Traveling to Japan
Recommend