Enjoy Ehime: Try Mikan Fruit Picking!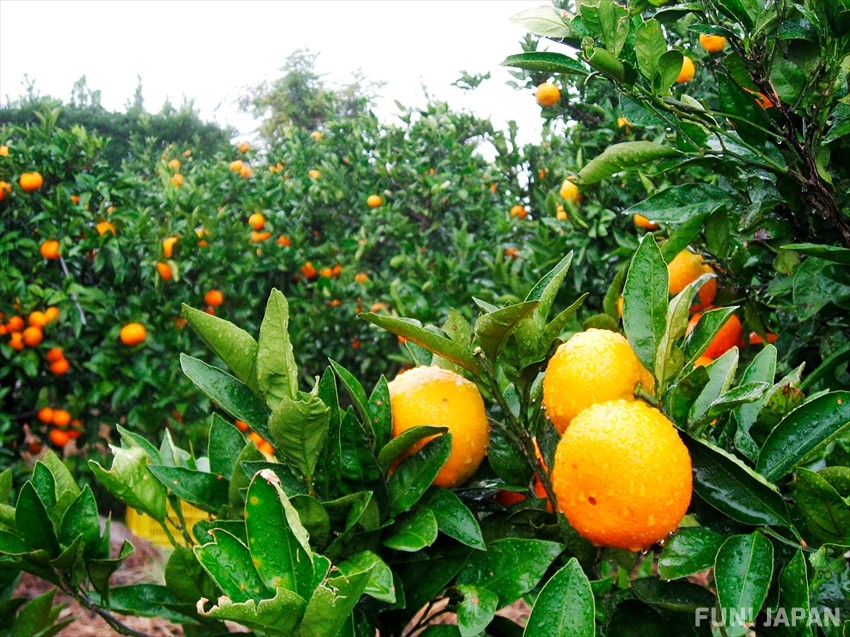 Mikan are Japan's take on the satsuma/mandarin orange: sweet, small and abundant in Ehime prefecture. The fruits can be picked, enjoyed in desserts and snacks and you can even get fresh juice from the tap! Whether you've tried them before or are new to the delicious world of mikan, picking your own is a satisfying and fun afternoon in the Japanese countryside.

Why is Ehime famous for Mikan?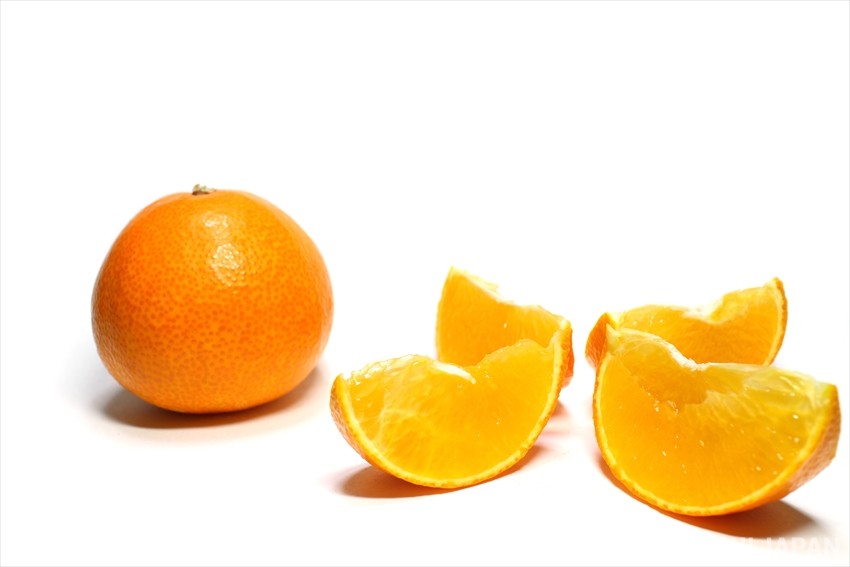 Ehime produces over 200,000 tonnes of citrus a year and is dedicated to promoting the deliciousness of their regional fruit. The prefecture has over 100 years of citrus production, growing over 40 varieties of citrus fruit (the highest number in Japan), many of which are mikan. When you visit Ehime there will be mikan everywhere - sold from roadside honesty stalls, passed over by kind taxi drivers and included in meals and desserts. The islands are beautiful and calm - the perfect place to relax with a refreshing citrus fruit.
Ehime's Citrus and Mikan Varieties and When to Enjoy Them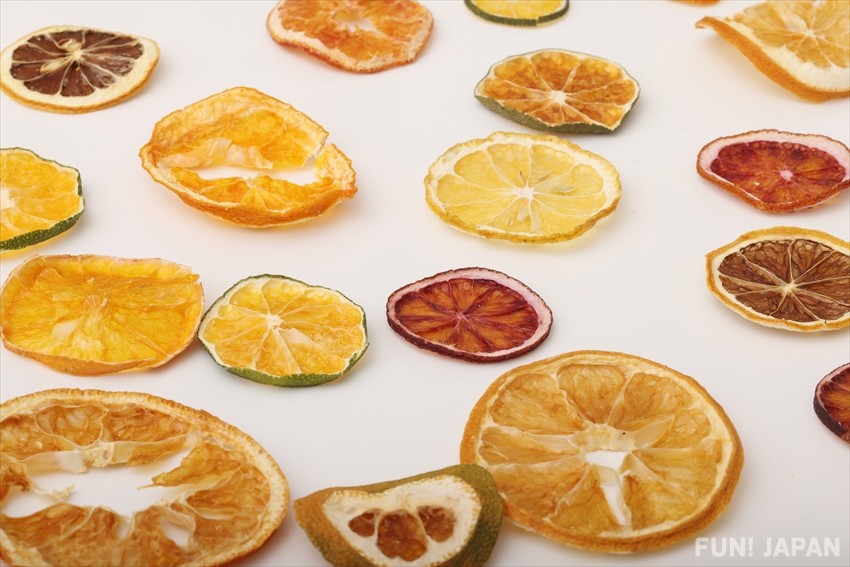 Ehime has 11 main citrus fruit varieties to enjoy, growing throughout the year. Some of their varieties grew naturally and some have come from farmers combining different citrus fruits, creating hybrid types that share great qualities. While the main season is October to January, their greenhouse techniques mean the fruit can be grown year-round.
Iyokan: A particularly large variety, Iyokan are sharp and juicy.

In season from January to March

Setoka: Carefully designed, this juicy variety has thin skin and a delicious scent.

In season from February to early April

Kiyomi: Hybrid of Mikan-Orange and the parent of many new varieties, Kiyomi has a strong scent and flavour.

In season from March to May

Kawachi Bankan: This pale, sweet variety is nicknamed the Japanese grapefruit.

In season from April to mid-June

Ponkan: Sweet and with a strong flavour, this small citrus has a delicious scent.

In season from mid-January to early March

Ehime Kashi No.28: An original local variety with thin skin and soft, juicy flesh.

In season from late November to early January

Kara/Natsumi: With a longer-than-usual ripening period this citrus is extra sweet.

In season from mid-April to May

Unshu Mikan: This is the regular form of mikan, a classic flavour and small fruit.

In season from late May to March of the following year

Shiranui: The ideal balance of sweet and sour make Shiranui a refreshing fruit.

In season from late December to mid-May

Harehime: This fruit has the scent of oranges and the sweetness of mikan in one.

In season from mid-December to early January

Kanpei / Ehime Queen Splash: Known for its thin skin, this fruit is filled with juicy flesh and is an original Ehime variety.

In season from January to March
Where to Pick Mikan in Ehime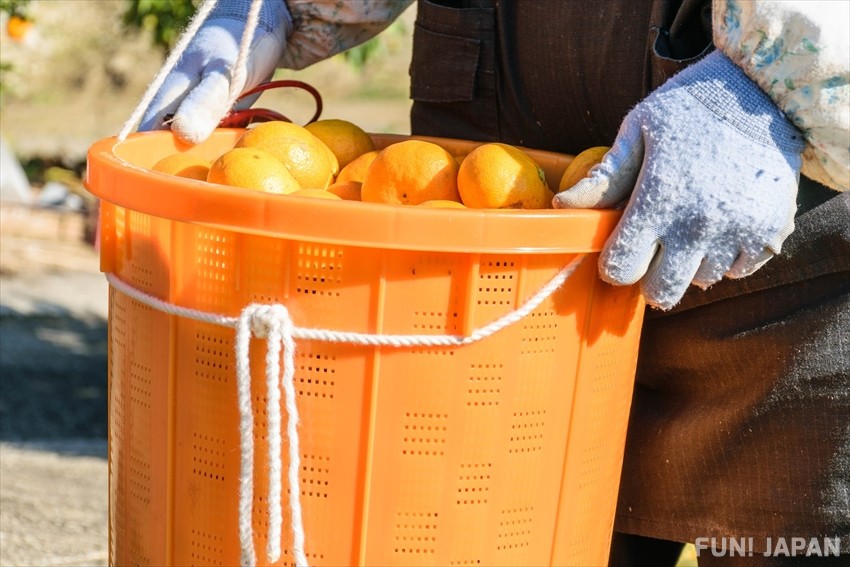 There are many farms dotted across the islands of Ehime that offer the chance to pick mikan. Depending on the season you can try different varieties, with 11 main varieties to choose from. Many farms will let you take a certain amount of mikan home with you - so you can enjoy them or present them as gifts.
Okano Farm, Iwagi Island
Run by the delightful Hideaki and Kae Okano, second-generation farmers on the island of Iwagi, Okano Farm is a citrus fruit paradise. The island is famed for green lemons, but they also have a wide variety of mikan to enjoy, with an impressively long season. The couple will teach you how to best pick the mikan, with chicken pecking around your feet as you go. The farm uses eco-friendly farming methods with no waxing or preservatives, certified in the Ehime Eco-Farmer system. The farm grows a variety of early and late mikan, meaning you can enjoy picking throughout the year, including okute mikan (late mikan) from December!
Spot Information
Name: Okano Farm (岡野農園)
Address: 4832, Iwagi, Kamijima-cho, Ochi-gun, Ehime
Location: The farm is located to the north of Iwagi Island, close to Okogi Ferry Port
Access: 

From Ikuchi Island, take the Sankoh Line Ferry from Sunoe Ferry Port to reach Okogi Ferry Port on Iwagi Island
From Ikina Island, drive through Iwagi Bridge to Iwagi Island

Season: October to March, 08:00 - 16:30
Price: 1,500 yen per person, including mikan
Tomoura Garden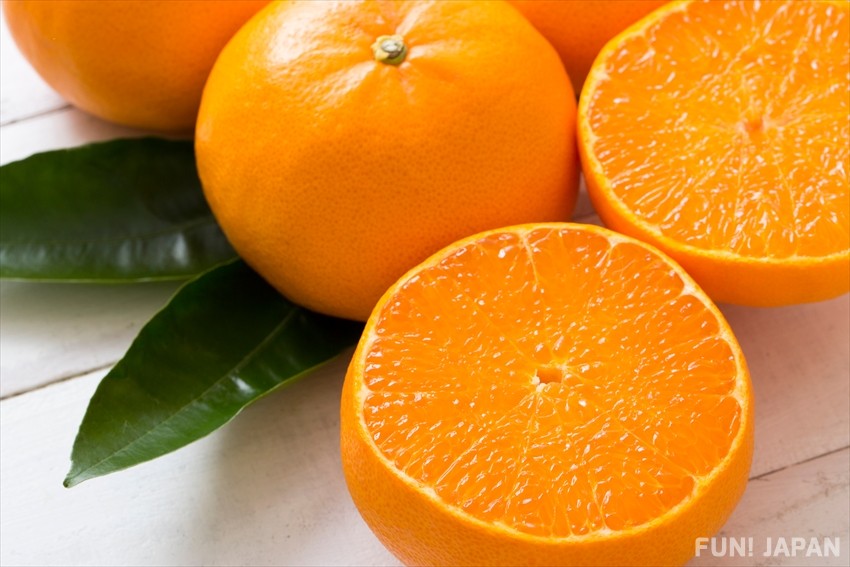 Tomoura offers the chance for mikan picking with sea views and a calming island atmosphere. As mikan are grown on steep slopes, they develop a sweet flavour and string scent here. In December, visitors can pick the harehime variety, dekopon in January and amanatsu mikan in February. No pesticides are used so organic fruit lovers will be able to enjoy fruit picking here.
Spot Information
Name: Tomoura Garden (友浦園芸)
Address: 282 Miyakubo-cho Tomoura, Imabari-shi, Ehime
Location: The farm is located on the east coast of Oshima Island.
Access: The farm is a short drive or cycle from the E76 Nishi-Seto Expressway on Oshima Island.
Season: Throughout - reservations required 3 days in advance.
Price: 1,200 for Unshu and 1,500 yen for other varieties
Minami Shikoku Farm
On the Shikoku mainland area of Ehime, this stunning farm is perfect for those seeking a less hilly picking experience. The trees have been grown on flat lad here, meaning those with mobility difficulties or families with small children can enjoy the picking experience without the added difficulty of hills. The fruits are only available for a short period depending on the different varieties, but the farm can be contacted by email to check in advance. With views of the Uwa sea and the fresh scent of mikan in the air, picking fruits here is a truly refreshing experience. Visitors can opt just to pick mikan or to pick and take home up to 3kg of the fruits to enjoy later.
Spot Information
Name: Minami Shikoku Farm (南四国ファーム)
Address: 612-1 Okimura, Yoshida-cho, Uwajima-shi, Ehime
Location: The farm is located in Uwajima City, on the west coast of Ehime.
Access: The farm is easily accessed by car, but is also a 15 minute walk from Tachima Station on the JR Yosan Line.
Season: mid-October to the end of November (09:00 - 16:00).
Price: Adults: 660 yen, 1,100 yen with 3kg of mikan. Children: 440 yen, 770 yen with 3kg of mikan.
How to get to Ehime
Ehime is located on the island of Shikoku and is easily reached by road and train as it is connected to Japan's main island of Honshu by a series of bridges. As well as the Shikoku-mainland parts of Ehime, the prefecture also consists of a number of island which are popularly explored by bike as part of the Shimamami Kaido (although this can also be driven). The islands do not have train lines but are connected by either road and passenger bridges or local ferry services.
From Osaka, visitors can fly from Osaka's Itami Airport to Matsuyama, Ehime's capital in just 50 minutes. From there the prefecture can be explored by train on the Shikoku mainland, or by bike, car and ferry on the connected islands. The route by train is just under four hours, costing 10,600 yen including the bullet train to Okayama and the Limited Express Shiokaze to Matsuyama. Highway buses run between the two cities, operating overnight with departures at approximately 11pm and arrivals at approximately 6am, costing between 5-7000 yen.
From Hiroshima, the train journey takes approximately 3.5 hours and costs just over 10,000 yen for unreserved seating, including the bullet train from Hiroshima to Okayama and the Limited Express Shiokaze to Matsuyama. There are also highway buses running between Hiroshima and Imabari in Ehime via Shimanami Kaido, taking about three hours and costing between 2,600 and 3,800 yen depending on the day and season. From Imabari, you can take train or bus to Matsuyama costing around 1,000 yen and taking about an hour, with train being a little bit cheaper and faster than bus.
[Survey] Traveling to Japan
Recommend