Hiroshima-Style Okonomiyaki Recipe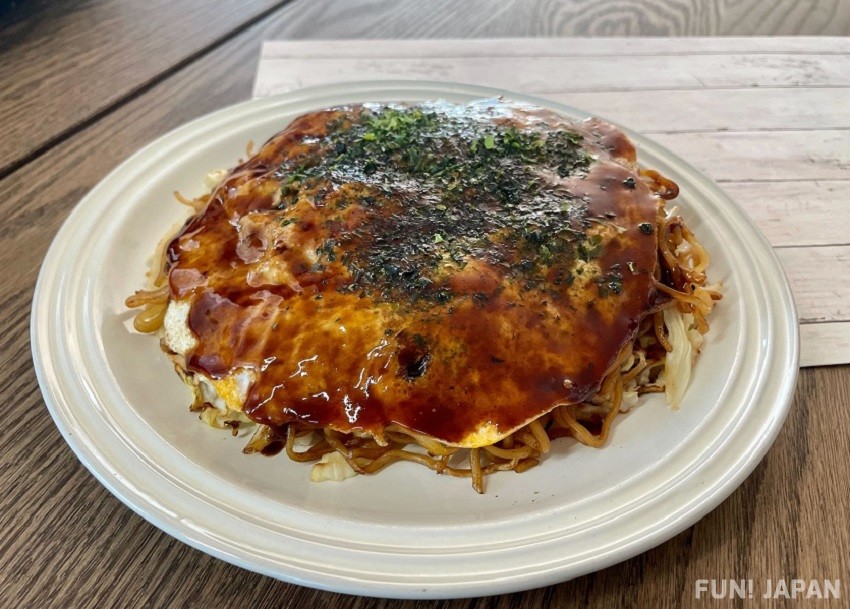 One of Japan's most popular foods is Okonomiyaki, but did you know there are 2 ways to make this dish? For Kansai-style Okonomiyaki all the ingredients are mixed while raw, but for Hiroshima-style Okonomiyaki, they're actually placed one on top of each other instead of being mixed.

Let's take a look at how Hiroshima-style Okonomiyaki is made! If you don't have a hotplate it might be a little more difficult, but it can be done in a frying pan. Why not try it yourself? 

Hiroshima-style Okonomiyaki Ingredients (2 Servings)
Flour(Weak Flour)40g

Water 60cc
Mirin Teaspoon x1
Cabbage(Thinly Sliced)300g
Green Spring Onion(Thinly Sliced)10g
Bean sprouts 60g
Yakisoba Noodles(Chinese Noodles)2 Sets
Pork Back Ribs 80g(6 Slices)(Beef is also fine)
Egg x2
Dried Bonito Flakes(Around 2g)
Tempura Scraps 20g
Seaweed
Okonomi Sauce
Yakisoba Sauce 20g
Required Tools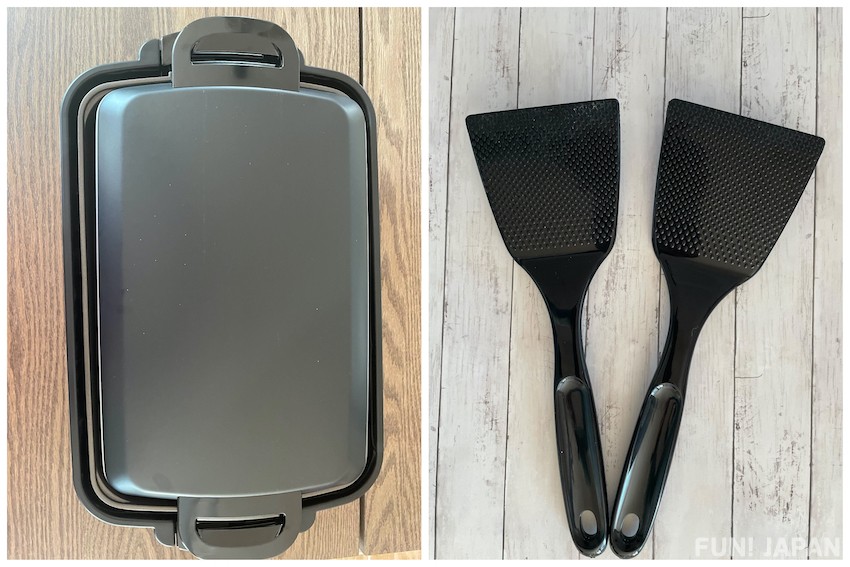 Ingredients Explanation: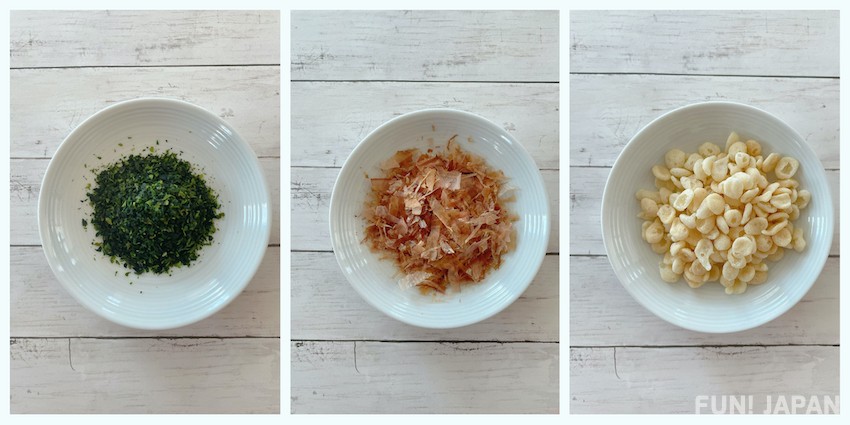 Recipe:
Place 60cc of water in a bowl, add the mirin and flour, then mix well.
Cut the cabbage into 2-3mm slices.
Place the mix onto a hotplate at around 160〜180℃ for 8 minutes, and form into a circle with a radius of around 20cm.
Tip: Try to make the mix as thin as possible! Press the center down around 5 times before spreading to ensure maximum thinness!
Sprinkle the bonito flakes, cabbage, tempura scraps, spring onion, bean sprouts, and meat over the mix. Then place a little more mix over the top of that.
Raise the heat to around 200℃, place a little more raw mixture over the top, then flip.
Heat up the noodles in the free space around the hot plate.
Tip: Cook until the cabbage becomes translucent! If you hold the mix with your 2 spatulas as you cook, you're able to cook the cabbage in the middle as well. Once the meat is cooked, lower the heat to 180℃ and cook the cabbage for a further 5 minutes.
Place the yakisoba sauce over the yakisoba noodles, and heat while expanding to a similar size to step 6. Once step 6's cabbage is cooked, flip once more before placing the noodles on top.
Crack and egg and shape with your spatulas into a circle. Once fried, place it over step 7.
To complete the dish, pour some Okonomi sauce and sprinkle some seaweed over the top, enjoy!
Related Articles:
[Survey] Traveling to Japan